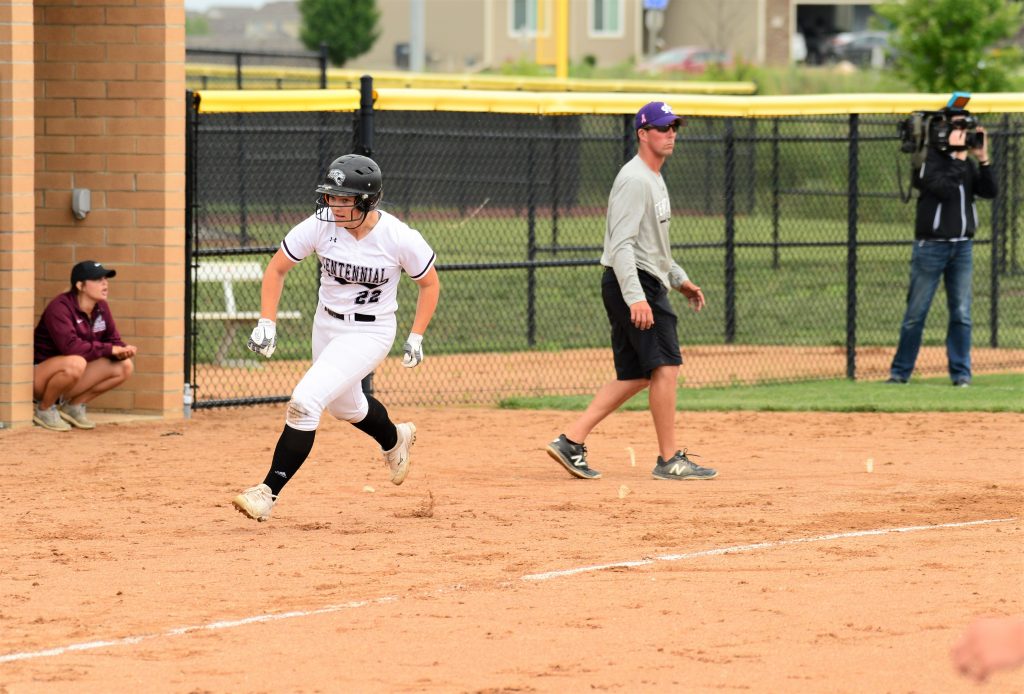 When Kennedee Jones took her first visit to Morningside College, she immediately felt comfortable.
A second trip to Sioux City only strengthened those feelings.
The Ankeny Centennial first baseman announced last week via Twitter that she has committed to play softball for the Mustangs.
"I'm extremely excited to announce that I have verbally committed to Morningside College to further my softball and academic careers!" Jones tweeted. "I would like to thank the teammates and coaches who have pushed me to get to this point and I can't wait to start the next chapter:) #rollside"
Jones, a senior, helped the Jaguars to a 26-12 record last year. It was the winningest season in school history.
Jones tied for the team lead in home runs with four. She batted .312 with nine doubles and 28 RBIs.
Jones picked the Mustangs over some other schools in Iowa.
"I was considering Grand View and was possibly going to visit Luther and Clarke, but once I went on my official overnight visit and spent the night with the team it was an extremely easy decision," Jones said. "I love the environment of Morningside and the minute I stepped onto campus the first time I felt right at home, then the second time just solidified everything once I met the team!"