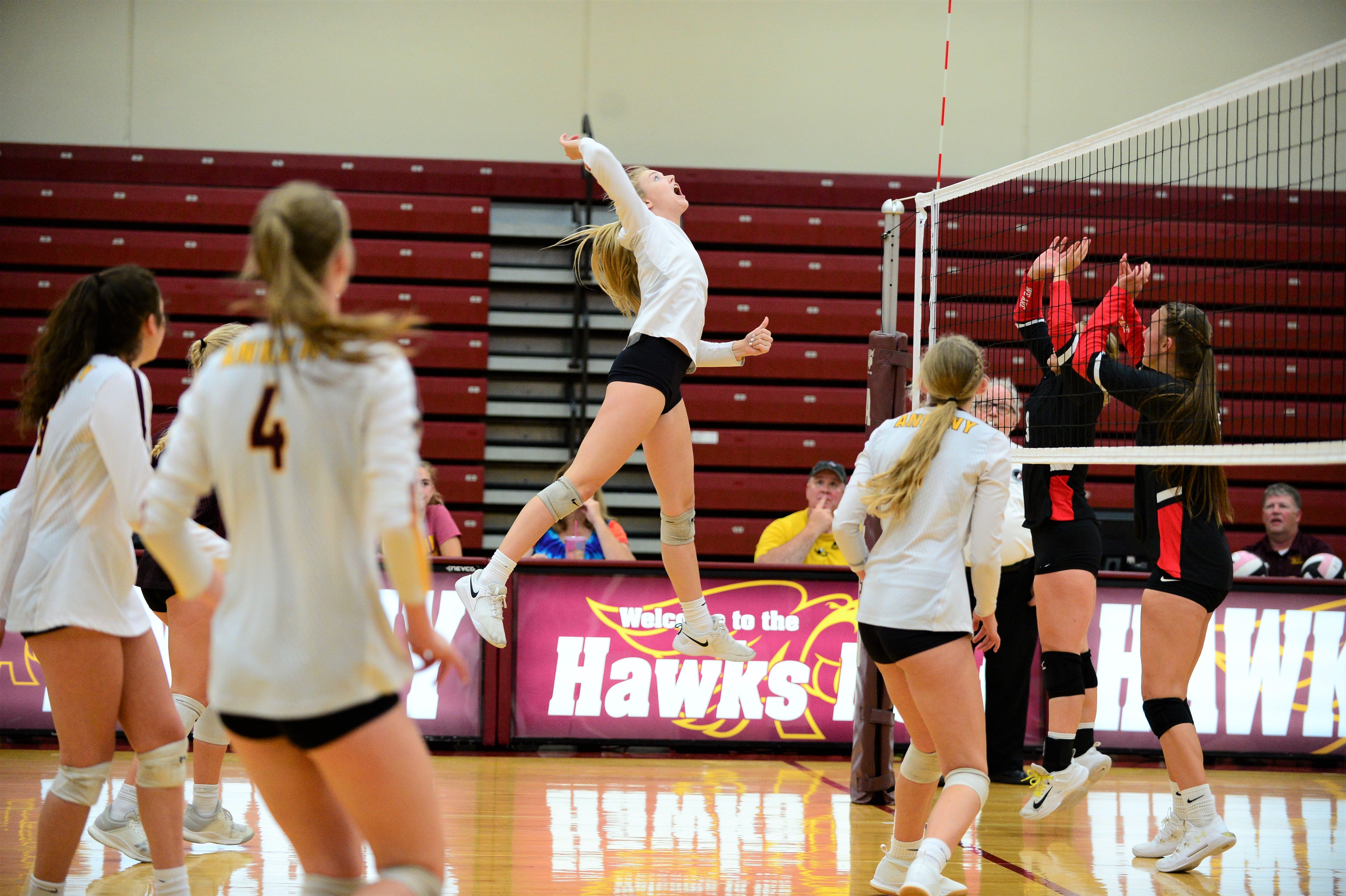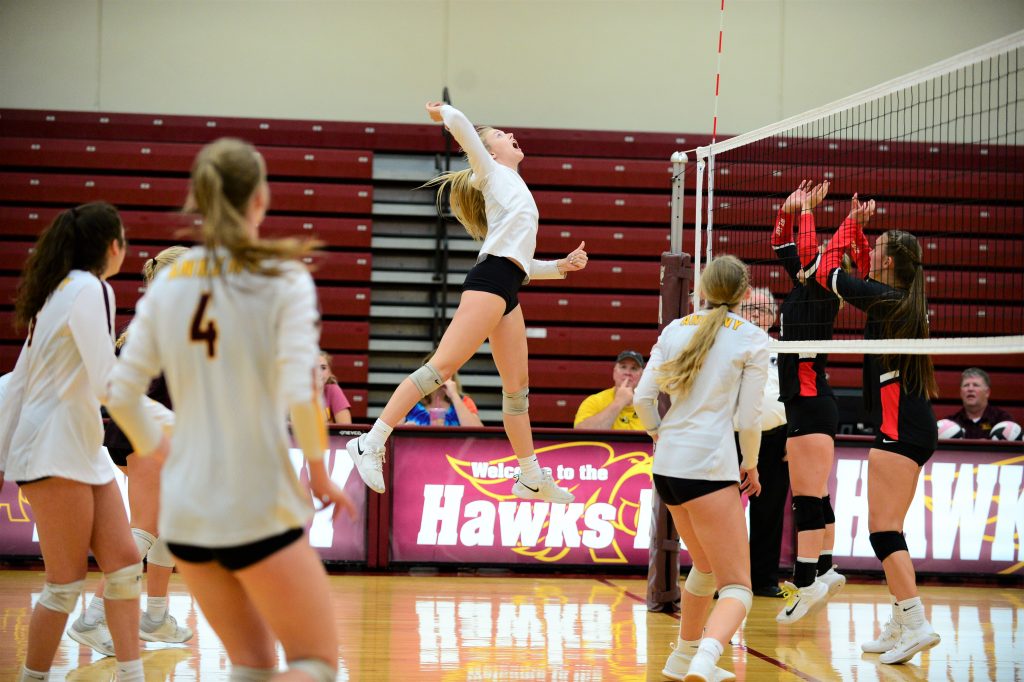 The Ankeny volleyball team swept its way to a victory on Tuesday but lost one of its key players in the process.
Junior middle hitter McKenna Scheib went down with an injury during the third-ranked Hawkettes' 25-19, 25-19, 25-15 win at Urbandale. She is not expected to play in the Boone Invitational on Saturday.
"It was on a play at the net," said Ankeny coach Dave Whims. "She sprained her ankle. She's out this weekend for sure."
Ankeny improved to 1-1 in the CIML Central Conference and 21-5 overall. The J-Hawks' records dropped to 1-1 and 8-9.
Whims was forced to make some adjustments after Scheib left the court.
"The girls responded to the adversity," Whims said. "We had to move a few players around. Isabelle (Vacek) to the middle, Ava Reynolds to outside, and Lexi Stephens to serve for achieve position."
After Urbandale kept the first two sets close, the Hawkettes pulled away in the third set to close out the sweep.
"I liked how Reilly Johnson stepped up in the front row," Whims said. "Marissa (Faber) and Phyona (Schrader) had a great night at the setter position and behind the line. Our serve percentage for the match was down as a few servers got to serve that normally don't, but I liked how we responded to finishing each set."