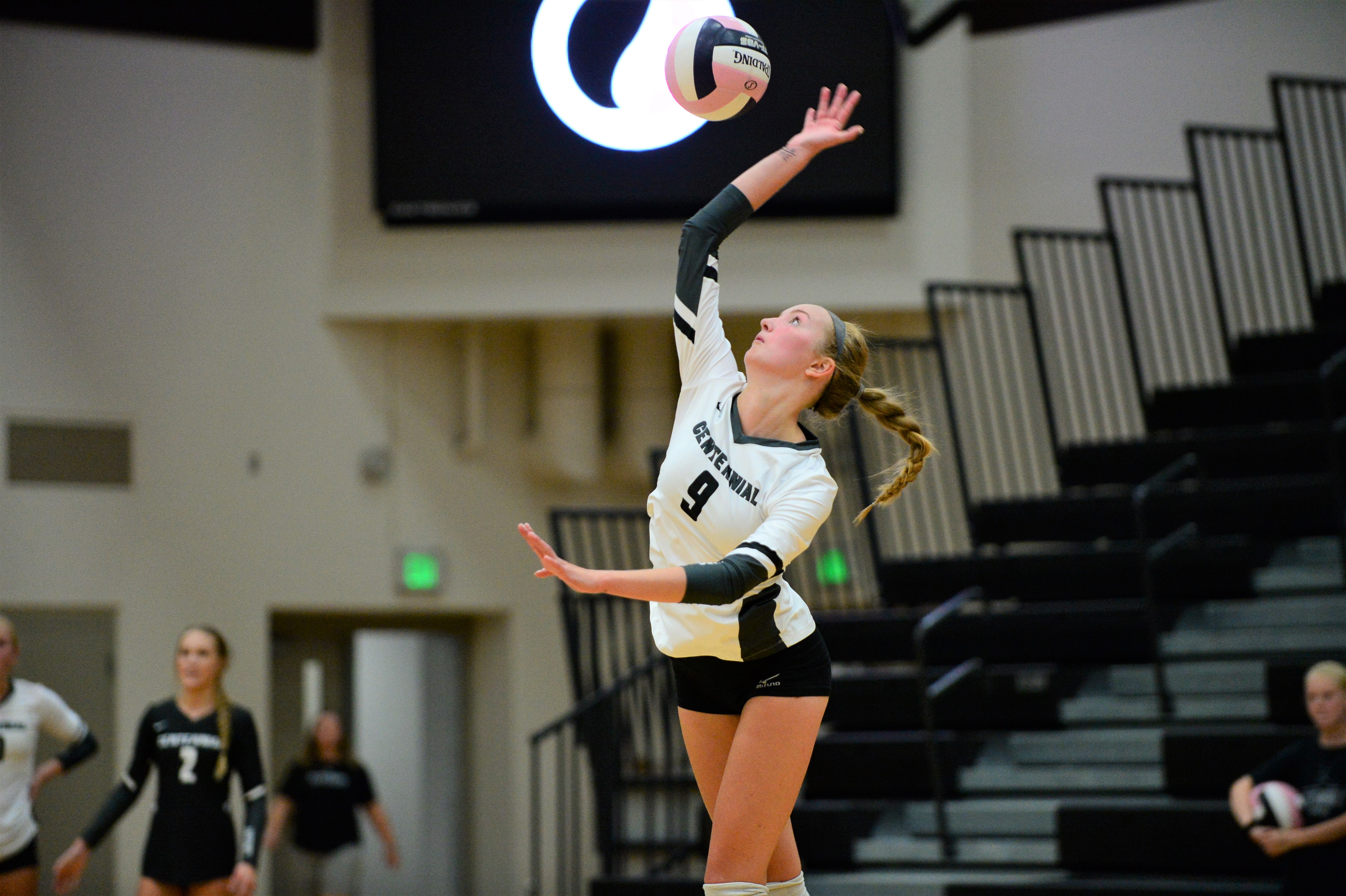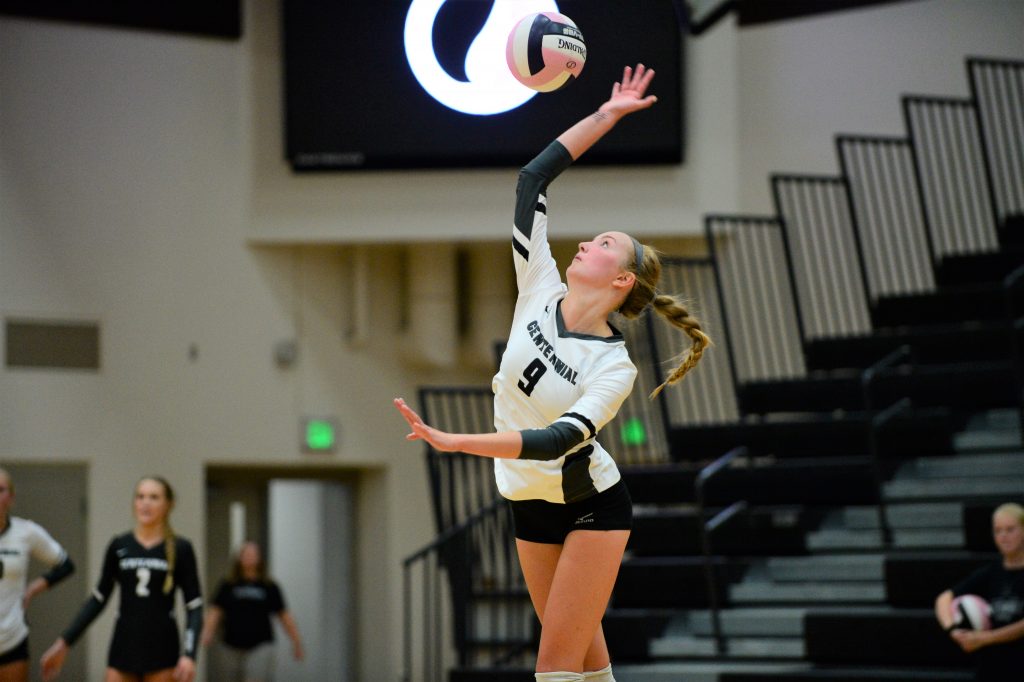 If the Ankeny Centennial volleyball team hopes to reach its ultimate goal, the Jaguars will need some other hitters besides Devyn Robinson to step up.
On Tuesday night, 10th-ranked Centennial got a huge lift from sophomore Peyton Mitchell as the Jaguars rolled to a 25-12, 25-23, 25-12 victory at Ames. Mitchell pounded eight kills in 11 attacks and hit .636 in the win.
"Peyton had an exceptional match hitting and serving tough," said Centennial coach Jessica Rinehart. "Overall, we did a lot of great things."
Robinson enjoyed a strong all-around match with 11 kills, 12 digs, three blocks and three aces. But she wasn't the focal point of the offense like she was on Sept. 17, when she racked up 33 kills in a five-set win over Johnston.
Olivia Anderson added seven kills for the Jaguars. Karenna Larson dished out 15 assists, while Morgan DenBeste added 12 and also completed all 17 of her serves.
The Jaguars hit .314 as a team.
"It was a good win," Rinehart said. "We did a great job of controlling our side in games one and three. We had a little letdown in game two, but regrouped and finished the match the way we wanted to. I feel like our best ball is still ahead."
Ella Becker had 14 digs in the win. Madison Edwards contributed three blocks.
Centennial improved to 2-0 in the CIML Central Conference and 10-8 overall. Ames' records dropped to 0-2 and 6-12.
The Jaguars will travel to Omaha on Saturday to play St. Teresa's Academy and Skutt Catholic.