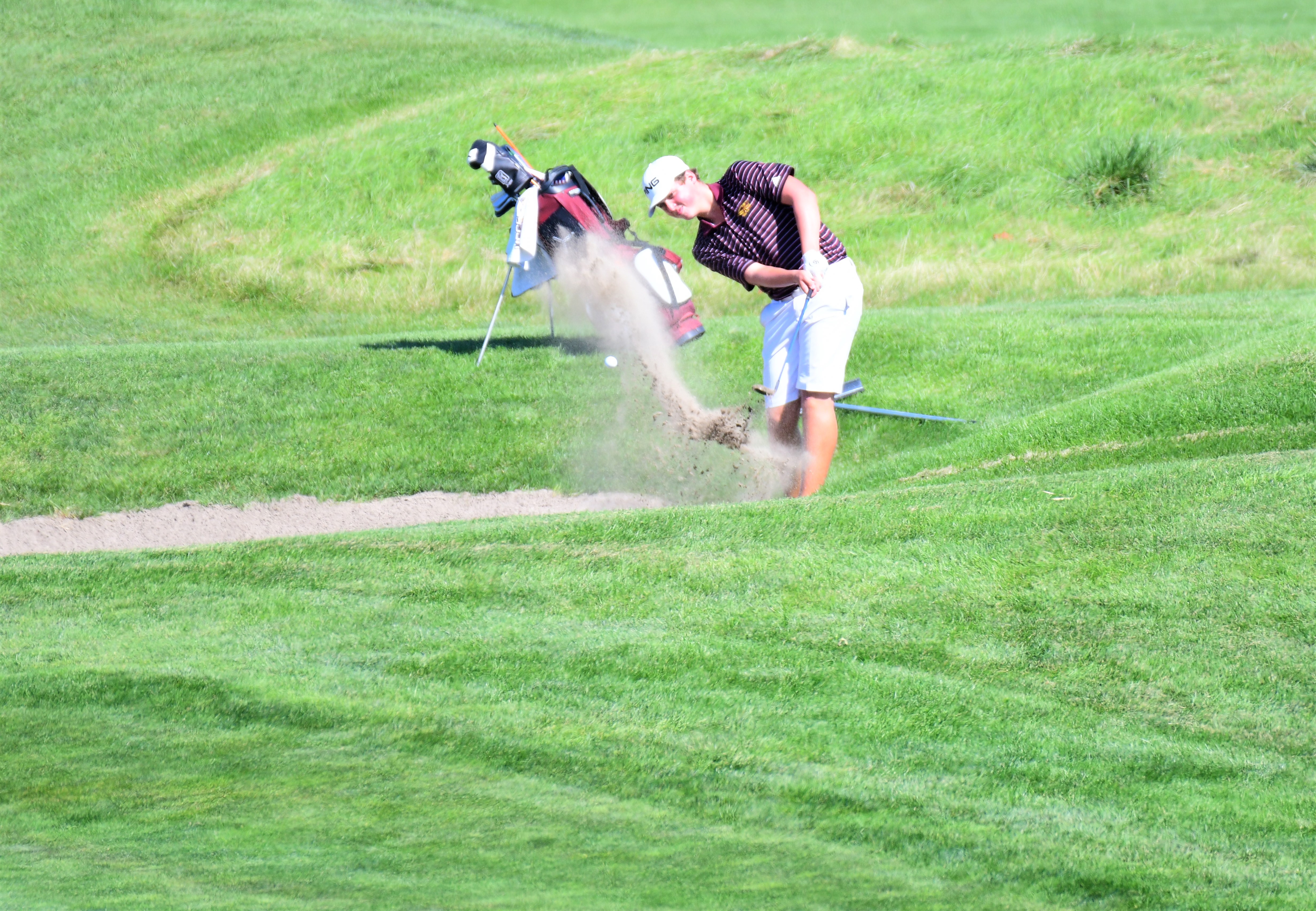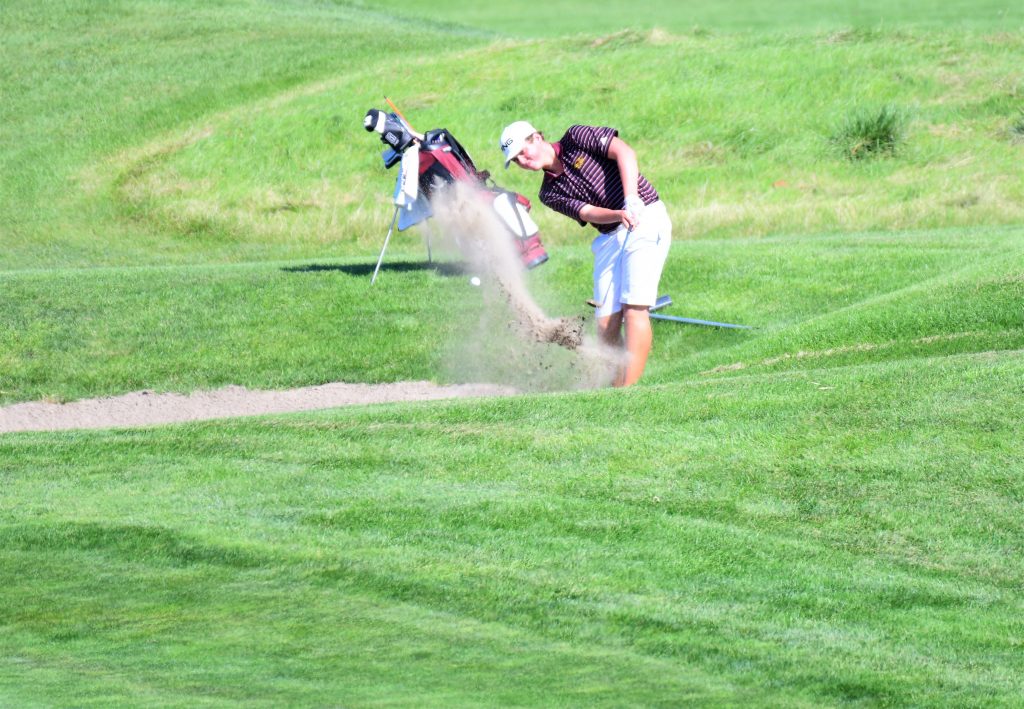 For the second time in three days, the Ankeny boys' golf team captured an invitational title on Wednesday while also claiming the CIML Central Conference dual-meet crown.
The fifth-ranked Hawks shot a 300 to win the Southeast Polk Invitational at Copper Creek. They finished four strokes ahead of three other ranked teams–No. 7 Marshalltown, No. 8 Dowling Catholic and No. 9 Ottumwa.
The front nine was also used as a dual meet between Ankeny and Urbandale. The Hawks posted a 152-173 victory to finish 5-0 in the conference.
"It's been a great three days for the Hawks topped off with a win today against a field of really solid teams," said Ankeny coach Mike Weddingfeld, whose squad won the Indianola Invitational on Monday before defeating Johnston in a dual meet on Tuesday. "The boys really battled all day."
The top seven squads in the nine-team field were separated by only 11 strokes. Ankeny Centennial placed sixth with a 309.
"Ankeny played well and deserved to win," said Centennial coach Rick Fee. "We need to start playing more consistently as a group so we give ourselves a chance in case one or two of our guys have an off round."
Ottumwa's Cale Leonard carded a 1-under-par 70 to earn medalist honors. Ankeny's Corbin Walker was the runner-up with a 72.
Hunter Johnson placed third for the Hawks, also with a 72.
"Hunter was 3-over after the front nine and came back to shoot 2-under on the back," Weddingfeld said. "Corbin just played solid all day with 17 pars and one bogey."
Ankeny's Dylan Taylor placed 10th with a 75. Joey Newton shot an 81, Ty Roghair had an 83, and Luke Parkinson added an 87.
"Dylan had some missed putts, but never gave up and posted a very solid score," Weddingfeld said. "Joey worked hard all day to post a good round for the team for the second day in a row. Ty struggled on a few holes, but never gave up and really hung in there when some would have thrown in the towel.
"We have been talking how our success this season has been a team effort. When someone falters a little, a teammate steps in and covers for the other. We have had three great days of golf and look to carry it into the next two weeks at conference, districts and hopefully state," he added.
Logan Kinch carded a 74 to place seventh for the Jaguars. Johnny Saddoris was 17th with a 77.
"I'm proud of Logan and Jonathan for their play," Fee said. "We posted our best round in a couple weeks so we are starting to trend in the right direction."
Centennial's Jack Winkel and Connor Thorpe each fired a 79. Adam Wagner had an 83, and Drake Ellgren finished with an 87.