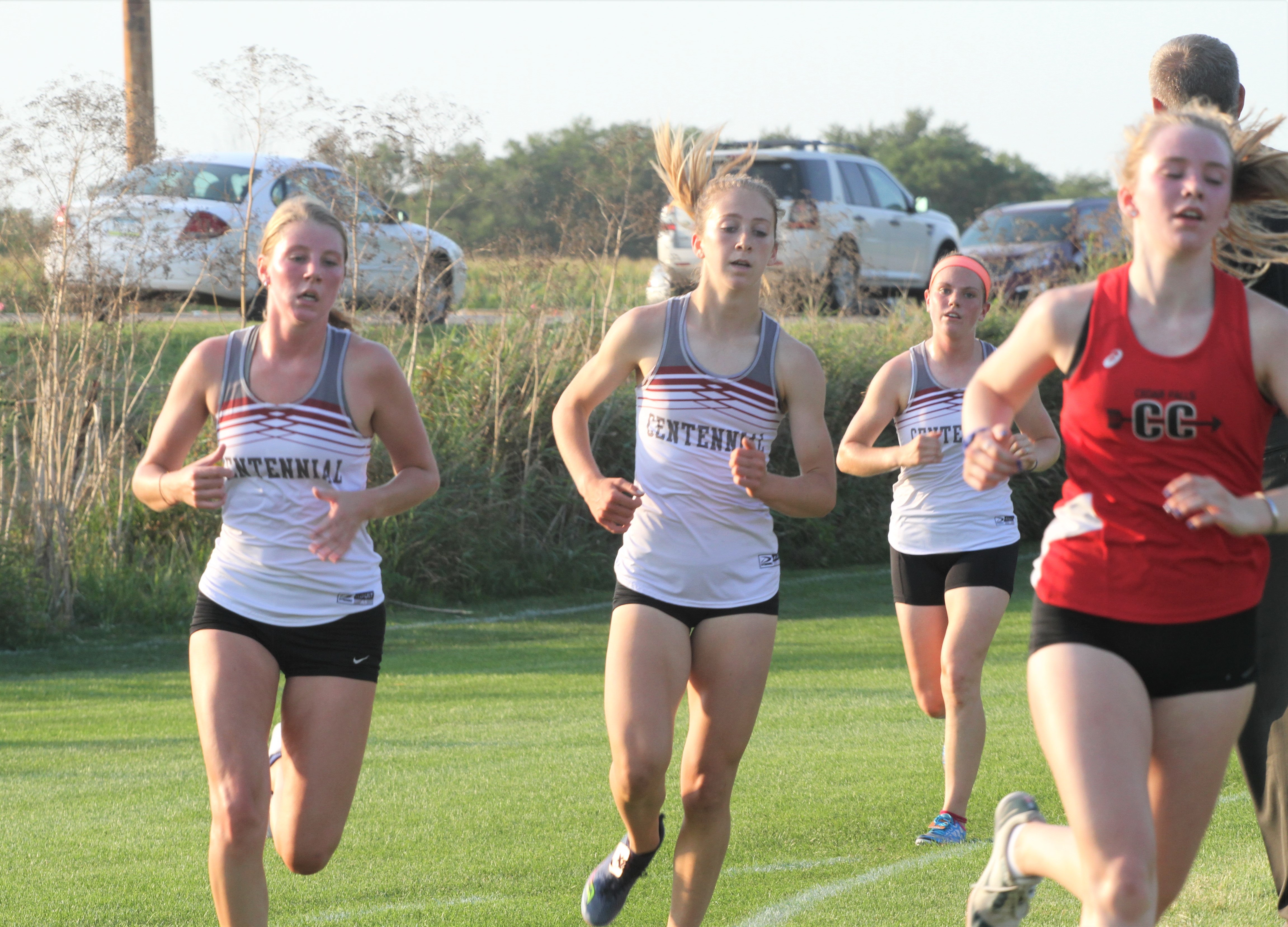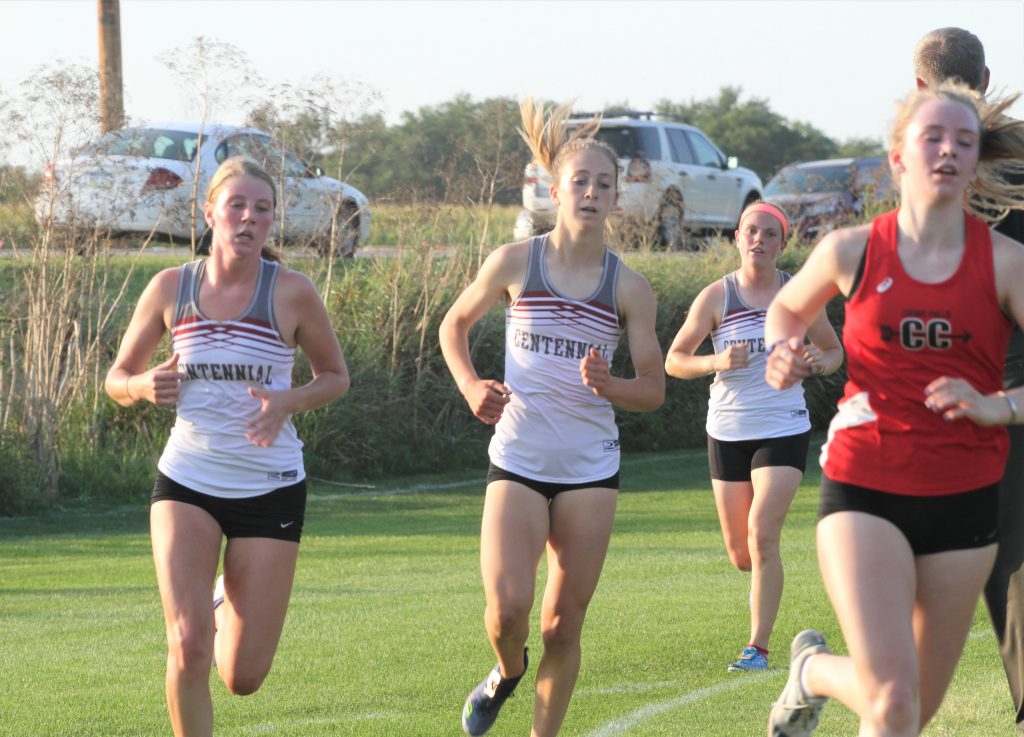 A strong pack of runners lifted the Ankeny Centennial girls' cross country team to the Indianola Invitational title on Thursday at Pickard Park.
The eighth-ranked Jaguars placed all seven of their runners in the top 16 and finished with 39 points. They won the crown for the fourth time in five years.
Indianola placed second in the nine-team field with 70 points. No. 12 Dowling Catholic took third with 81.
"Our tight pack continues to shine and carry us as a team," said Centennial coach Eric Cogdill. "Our spread was a meager 41 seconds between our 1st and 5th runners and just 63 seconds between our 1st and 8th."
Kathryn Vortherms was Centennial's top finisher, placing fifth in the 5k race with a time of 20 minutes 13 seconds. Sophie Lee took sixth in 20:27, Kierstan Fritz was seventh in 20:30, and Rondi Quass finished ninth in 20:45.
Morgan Graybill was the Jaguars' fifth scoring runner, placing 12th in 20:54. Jennifer Jordan was 15th in 21:13, and Jeanne Peters finished 16th in 21:17.
"Kathryn returned to our top spot after finishing sixth for us a week ago, while Sophie led our team for well over 2 miles of the race before finishing second for us," Cogdill said. "Kierstan popped out an outstanding race, benefiting from a more aggressive race plan and put herself in our top three. Rondi was a steady force for us as well and turned in a lifetime best on the rolling Indianola course.
"I suspect we'll continue to see the shuffling up front, and I can't imagine how tight our pack will be if the girls hit a spark on the same day," he added.
Camille Jackson of Ames won the race in 18:25. She finished 18 seconds ahead of runner-up Ainsley Erzen of Carlisle.
Cogdill said 13 different Centennial runners posted lifetime bests on the challenging course.
"This came off a week in which we put in a heavy load of training; we had reduced the load the week before to get through homecoming," Cogdill said. "The girls who ran every workout felt it in their legs and still turned in outstanding efforts."
The Centennial boys' squad, meanwhile, placed seventh among nine teams with 170 points. The Jaguars entered a lineup of junior varsity runners.
Nate Burns placed 18th to lead Centennial. He was clocked in 18:23.
"Nate ran a great race finishing with a season PR," said Centennial coach Chad Fickbohm. "Almost everyone on the team had their season best tonight."
Both Centennial teams will compete in the Iowa City West Invitational on Tuesday at the University of Iowa.
"We hope to compete well there with the varsity and see some of the eastern Iowa teams," Fickbohm said.
The Iowa City meet was cancelled due to bad weather in 2018.
"We are very much excited to get over to Iowa City on Tuesday after having the meet cancelled a year ago," Cogdill said. "We will see a significant uptick in competition as we will face off with several top-10 squads."