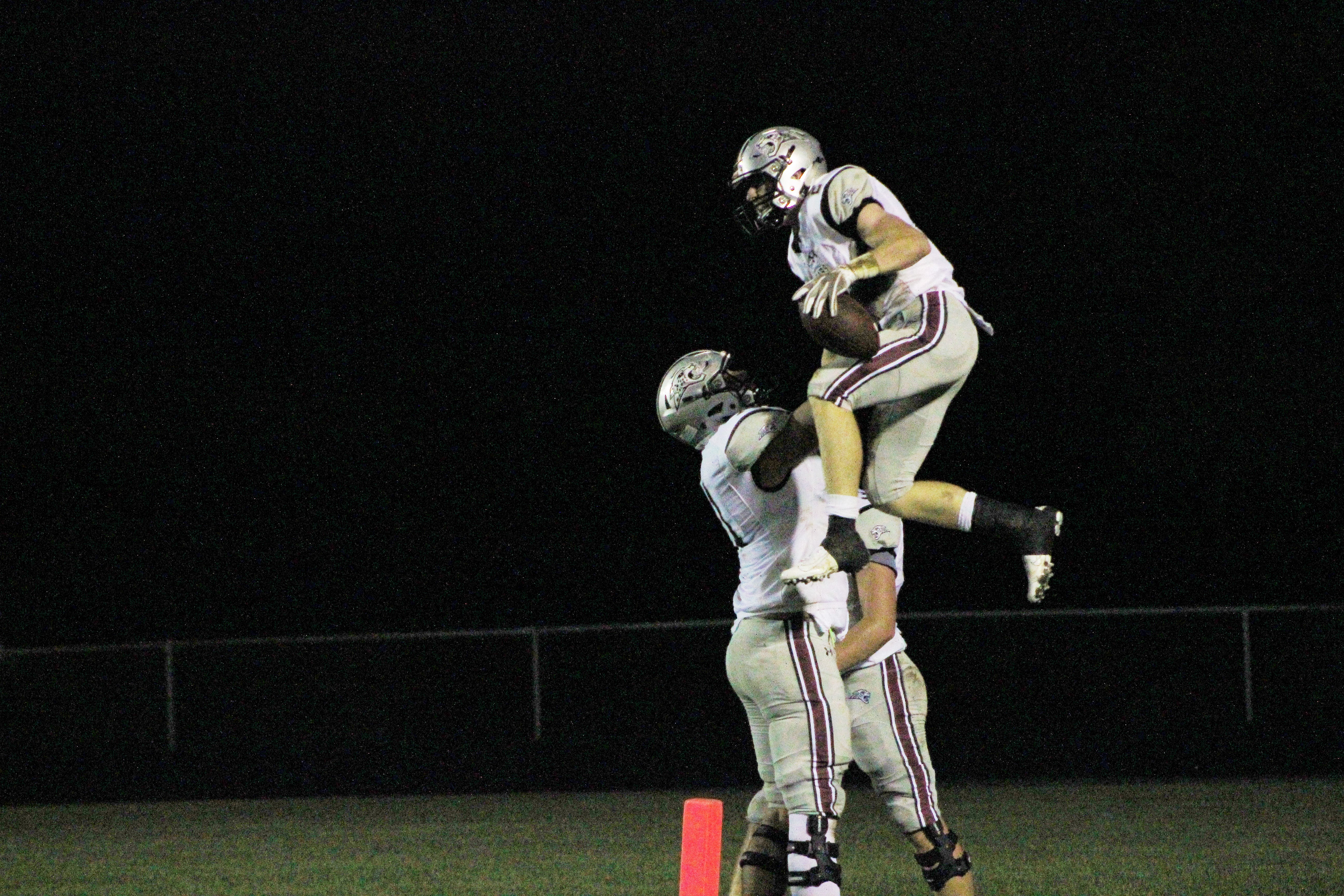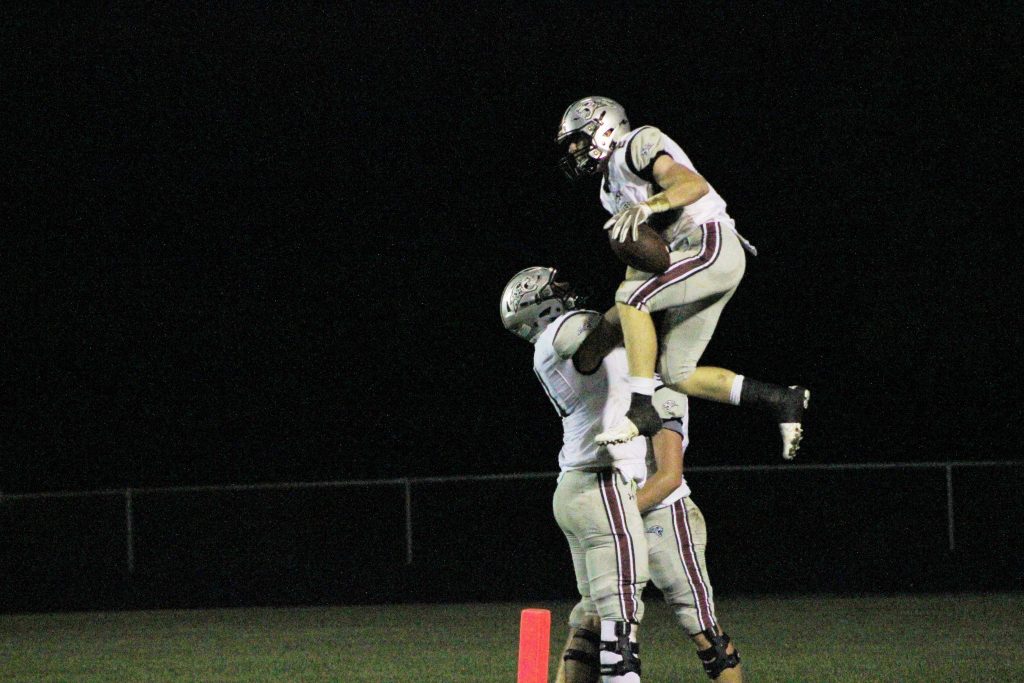 Coming into Friday night's game at Leonard Cole Field, the Marshalltown Bobcats were 4-0 and averaging 34.0 points per game.
The Bobcats had yet to allow more than 14 points in any of the four games they had played.
Ankeny Centennial completely flipped the script.
The Jaguars didn't allow Marshalltown to get a first down until the fourth quarter and rolled to a 42-7 victory in their District 2 opener.
"They tried to control the clock, and they believe in the same things that we do," said Centennial co-head coach Ryan Pezzetti. "The first drive they had against us a year ago was a 9-minute drive, so going forward this year to seeing that we learned from our past is (great). Our defense played great tonight."
The scoring started with senior Nick Scherle running for a 74-yard touchdown on the Jaguars' first possession.
The Bobcats' defense then started to show what they had done in their non-district games. Marshalltown earned a stop on fourth-and-1 at the Bobcats' 9-yard line and used an interception on the next drive to get some momentum as well as the ball.
"They're 4-0 for a reason," Pezzetti said. "They've got some good kids. It was one of those 'tweeners' where it was right there on kicking the field goal or not and we went for it. Then they got the pick (on the next drive). They're a good team, and they're going to win some football games. We just caught some breaks at the right time."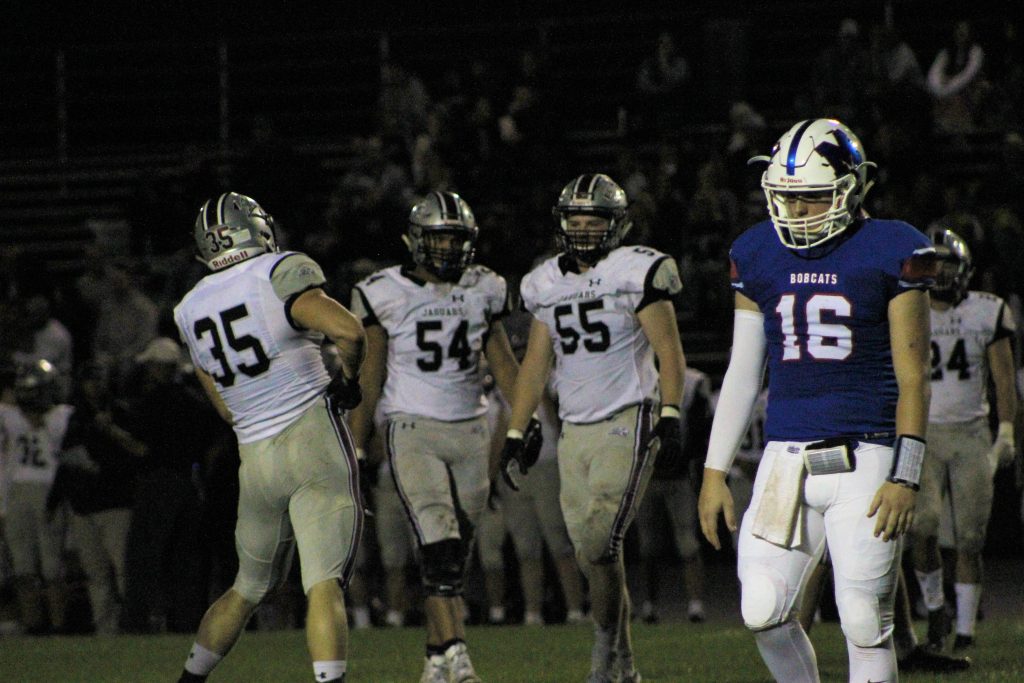 As the Marshalltown offense was stalling, the flood gates were ready to be pushed open for Centennial.
The Jaguars would earn a 21-0 lead after Avery Gates ran for his second touchdown with 3:12 remaining in the first half. Gates was playing for the first time since suffering a high ankle sprain during the season opener against Ankeny.
After Scherle recovered a fumble on the ensuing drive, the Jaguars were able to score once again before the half to head to the locker room with a 28-0 lead.
"I saw the ball and I froze," Scherle said. "I just jumped on it and it helped my team get another score. It felt good."
The Jaguars outgained Marshalltown by a 502-75 margin. With the win, Centennial improves to 4-1 on the season with four games left to go.
"It feels great," Scherle said. "We came together as a team and pulled it together for a win."
Centennial will face another 4-1 team on Friday when it travels to Southeast Polk to take on the Rams. It will be a rematch from the opening round of last year's playoffs, which was won by Southeast Polk.