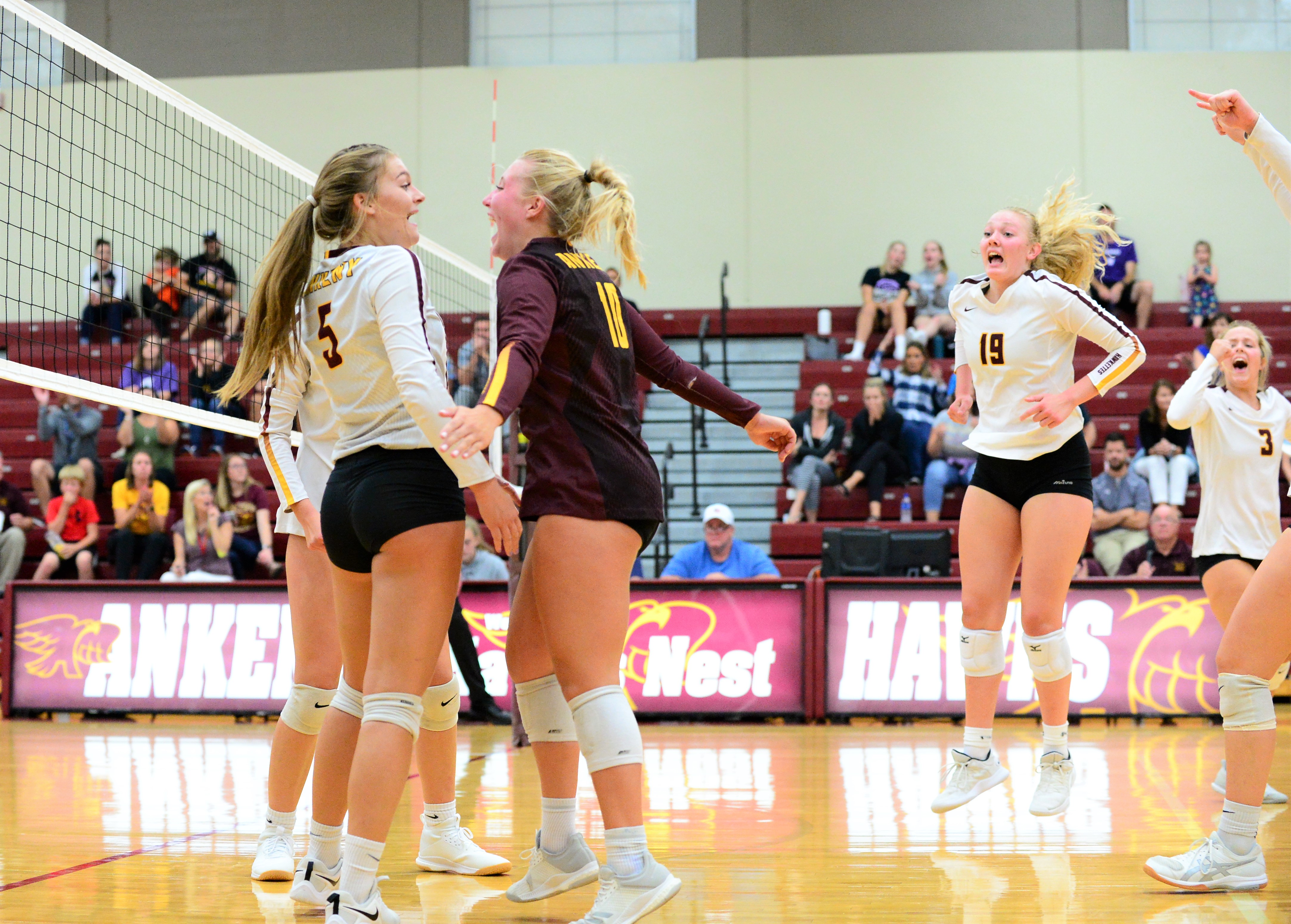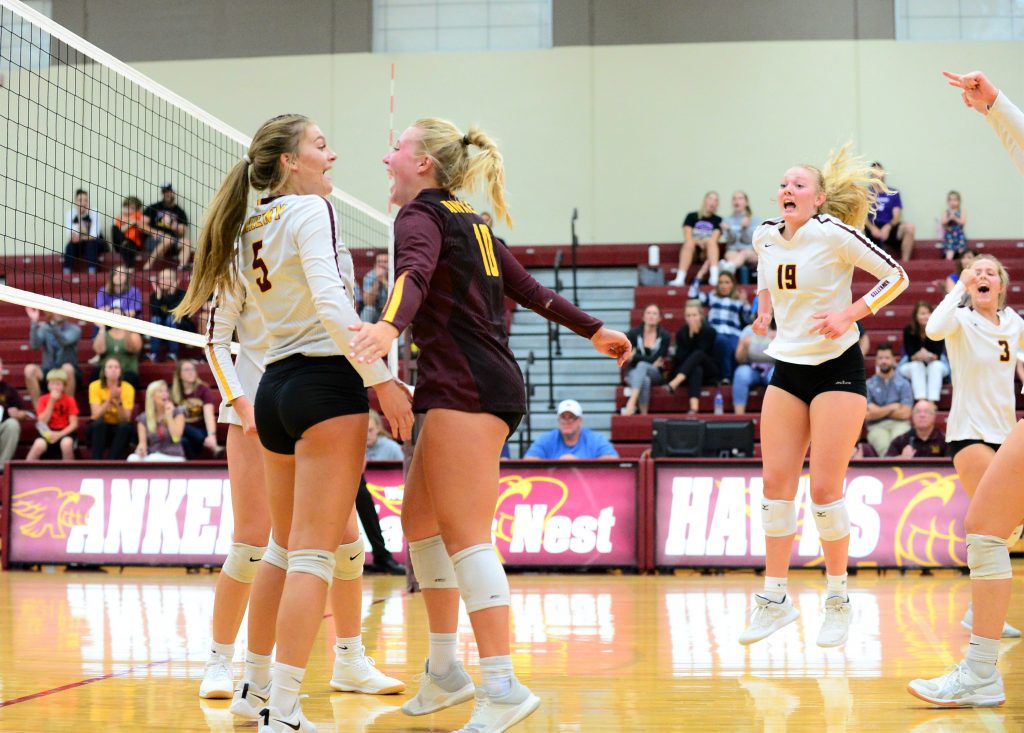 The Ankeny volleyball team continued its winning ways on Saturday by claiming the Boone Invitational title for the second straight year.
The fourth-ranked Hawkettes rallied for a 21-25, 25-18, 15-11 victory over Waverly-Shell Rock in the championship match. Waverly-Shell Rock, the No. 7 team in Class 4A, also lost to Ankeny in last year's final after winning the first set.
The Hawkettes raised their record to 26-5 on the season.
"The concern of the day going into the tournament was not having McKenna Scheib in the middle," Ankeny coach Dave Whims said of the junior, who suffered an ankle injury during the Hawkettes' win at Urbandale on Tuesday. "So we moved Ava Reynolds to the outside and moved Isabelle Vacek into the middle to see how that would work out, and that proved to be very profitable as both girls gave great effort all through the day."
Ankeny swept all three of its opponents during pool play–Boone, Forest City and Clarion-Goldfield-Dows. The Hawkettes posted a 21-17, 21-15 victory over Clarion-Goldfield-Dows, the No. 8 team in Class 2A.
Ankeny then defeated Gilbert, 25-18, 25-14, in the semifinals. Gilbert is the No. 11 team in Class 4A.
By outlasting Waverly-Shell Rock in the final, the Hawkettes topped a ranked opponent for the 11th time this season.
"We had some good serving by everybody and really good defense picking up balls, and our transition game got a lot faster," Whims said. "This team is starting to come together and improve. We are playing at a high level."
Ankeny will host a CIML Central Conference match against Ames on Tuesday.