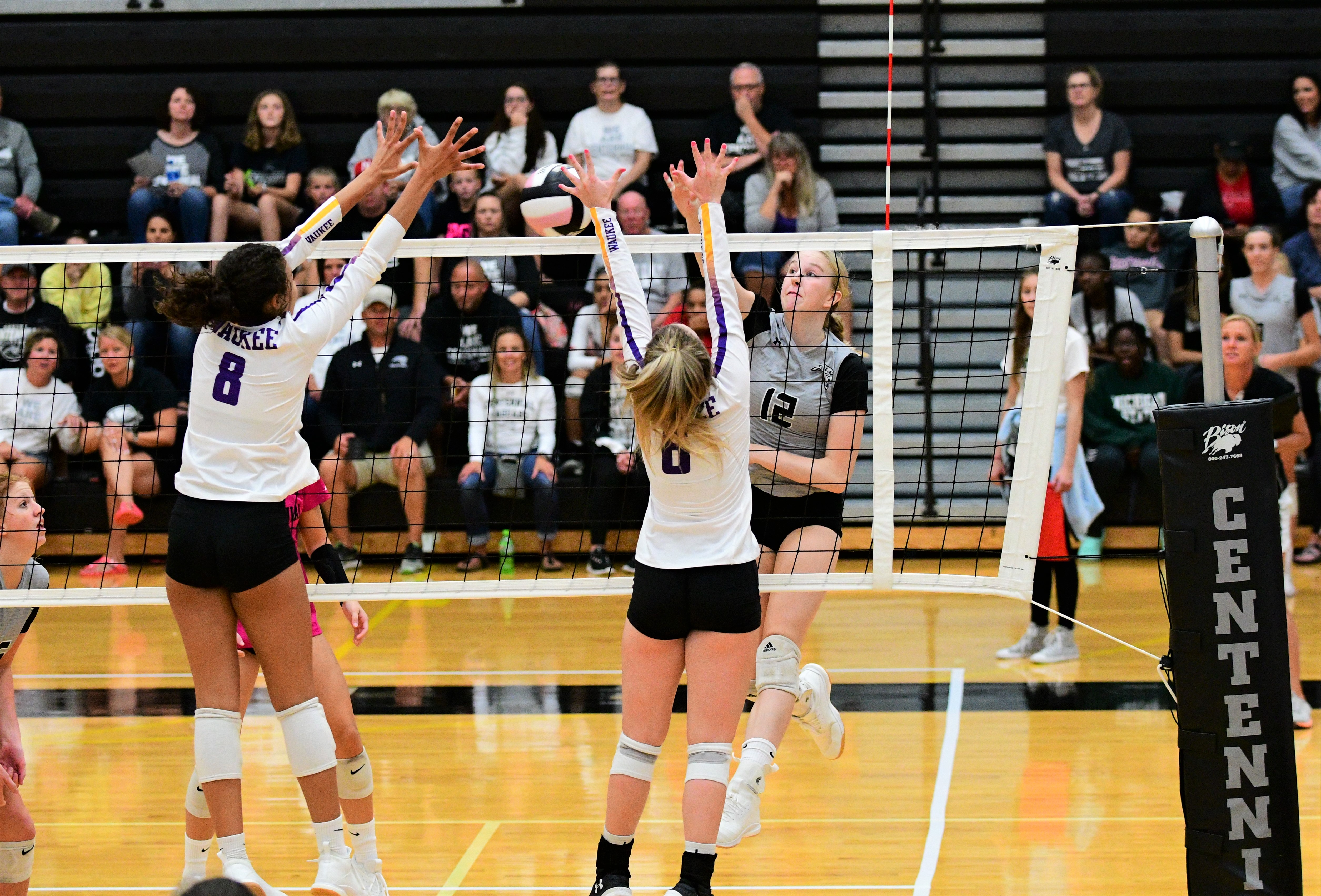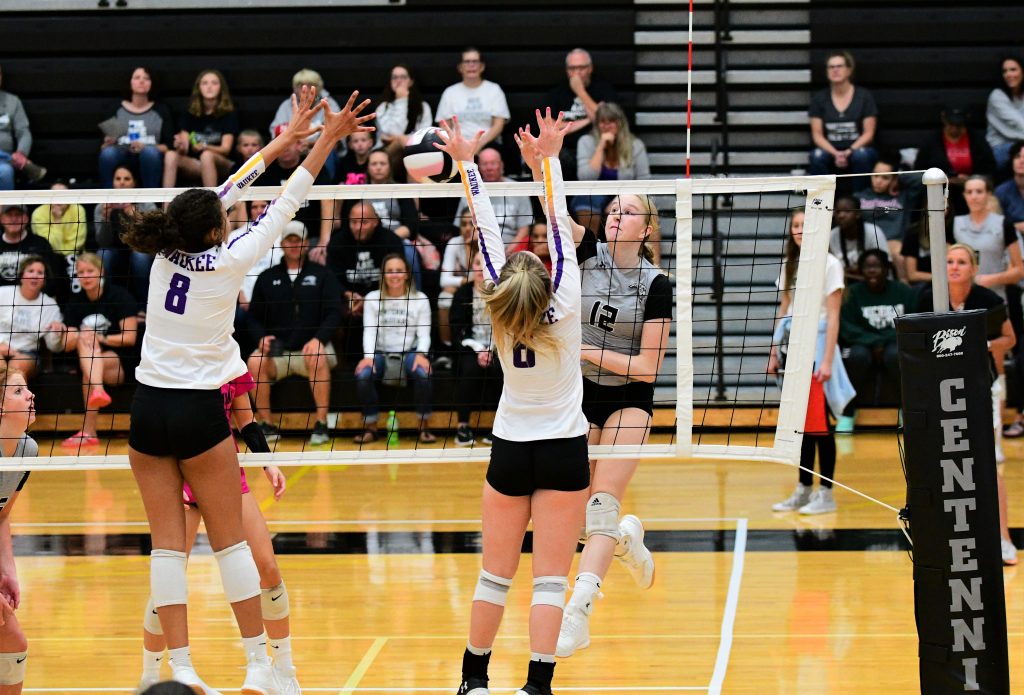 The Ankeny Centennial volleyball squad traveled to Omaha on Saturday to play two of the best teams in the Midwest.
The road trip resulted in a pair of losses for the Jaguars.
Centennial, the No. 9 team in Class 5A, began the day with a 25-17, 25-21, 25-15 loss to St. Teresa's Academy of Kansas City (Mo.).
The Jaguars then dropped a 25-21, 25-17, 25-12 decision to the host team from Skutt Catholic, which avenged last year's loss at Centennial.
"I thought we competed well," said Centennial coach Jessica Rinehart. "We played with a heightened energy and intensity that we've been looking for. We had different players step up throughout the day, which was great to see."
Centennial, which dropped to 10-10 on the season, was led in both matches by senior Devyn Robinson.
"Dev had a monster day and took a lot of swings from the back row and front row," Rinehart said. "It was fun to play against such a high level of competition, and I think we can take away a lot from those matches and utilize it in this last stretch (of the season)."
Centennial will play at No. 5 Dowling Catholic on Tuesday in a showdown for first place in the CIML Central Conference.