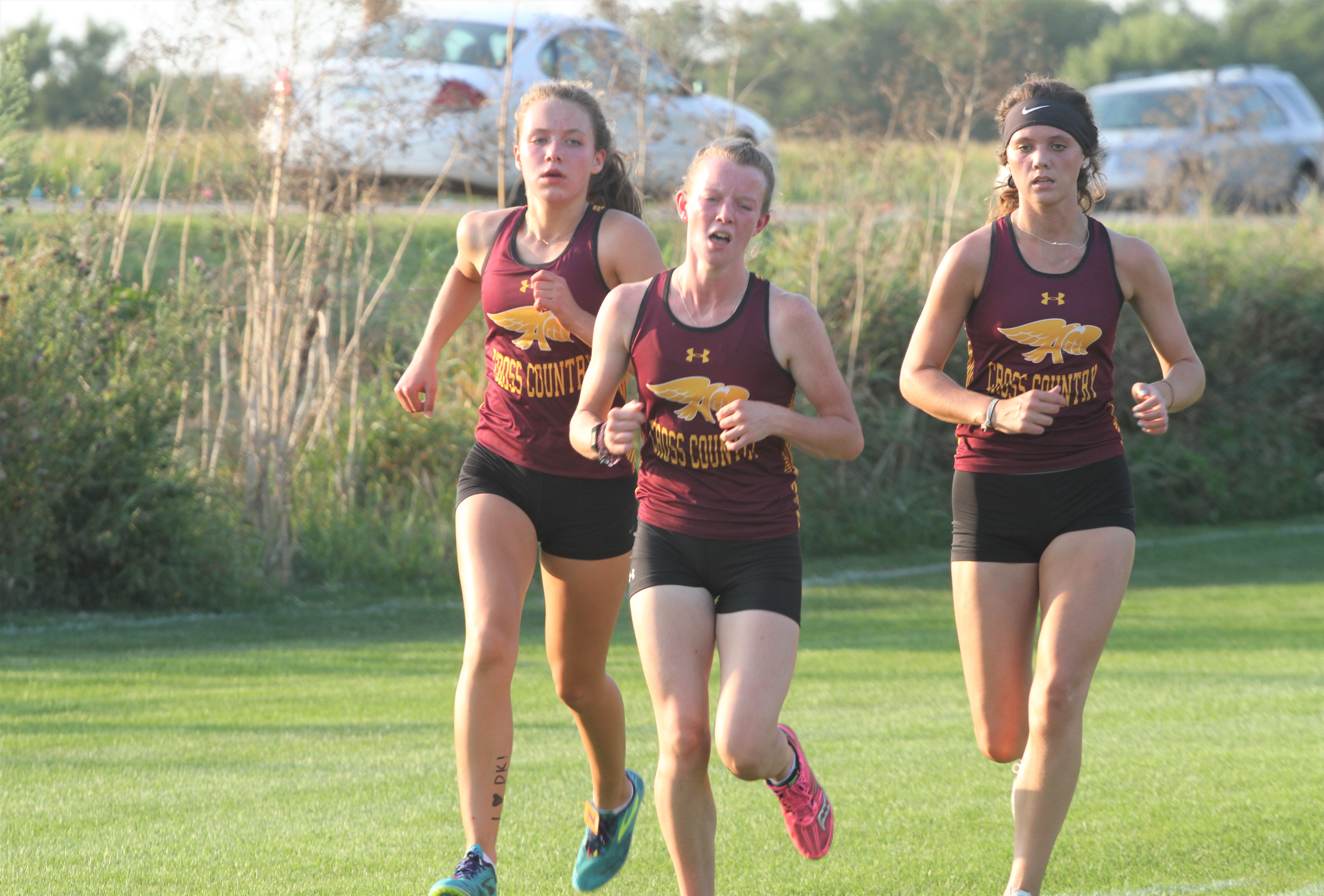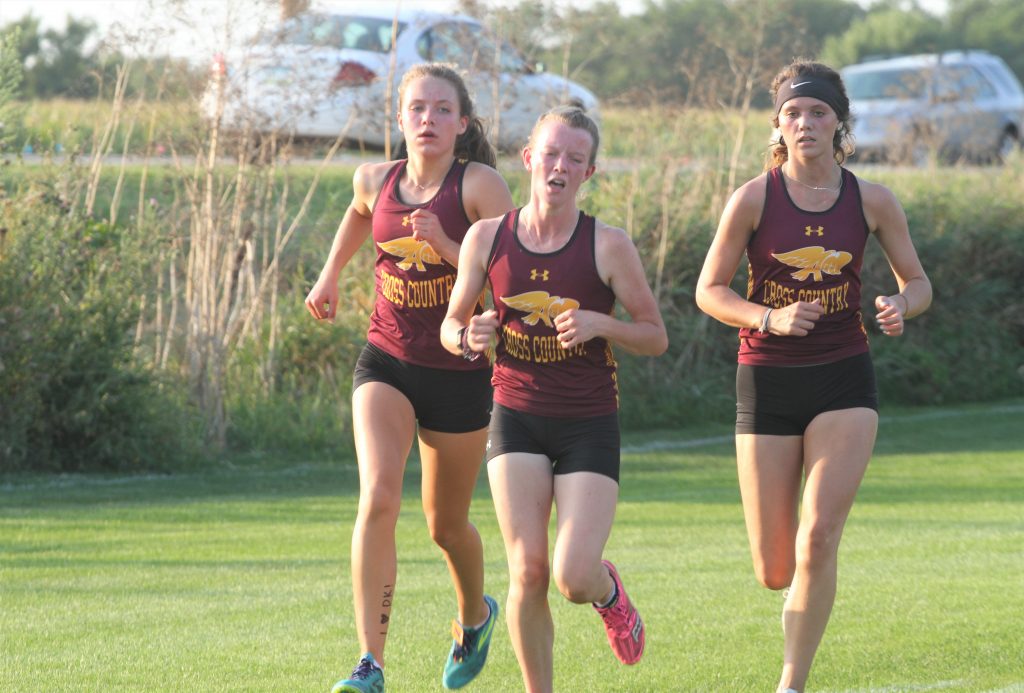 Junior Madeleine Murphy placed 87th in the Rim Rock Farm Country Classic on Saturday at Lawrence (Kan.), helping the Ankeny girls' cross country team to an 11th-place finish among 38 squads in the Crimson Division. She posted a time of 21 minutes 46 seconds in the 5k race.
Murphy is also a starting outfielder on the Ankeny softball team. She batted .345 and stole 20 bases last season while helping the Hawkettes to a 20-19 record.
Here is some inside info on Murphy:
How is the season going thus far?
My season has been going great! I love getting to run with my teammates and best friends, and I look forward to going to practice and seeing them every day.
What has been the highlight for you?
Getting the opportunity to run at Rim Rock has been the highlight of my season thus far. I had such a great time getting to travel and spend the weekend with my teammates, and we get to compete against high-level teams at a beautiful course.
Were you happy with your race at Rim Rock?
Yes, I was happy with my results. Our team as a whole did well, and I'm so proud of the way that we performed.
How were the running conditions?
When we arrived at the course on Saturday morning, the ground was wet due to heavy storms the night before. However, the temperature was beautiful for running and the sun was hidden so it wasn't too hot. I was in the fifth race that day, so by the time I ran, the course was pretty muddy but our team ran a great race regardless.
Was it difficult to run in a race with such a crowded field? Does that change your strategy at all?
Rim Rock is definitely our most crowded race all season, but I don't think it changes my race strategy much at all. If anything, it reminds me to not go out too fast so that I can save some energy for the back half of the course, which is very hilly.
Did you do anything for fun on the trip?
I had an amazing time in Kansas with my teammates. After we arrived on Friday, we ran the course. Then we went into downtown Lawrence for a few hours to eat dinner and visit some shops. Once we got back to the hotel, some people swam in the pool or hung out together in the lobby. It was such a great bonding experience, and we had such a fun time making memories together.
Goals for the rest of the season?
I would love to make it to state as a team. All of our varsity girls run so close together in time, and I think that we are capable of doing anything we put our minds to as long as we do it together.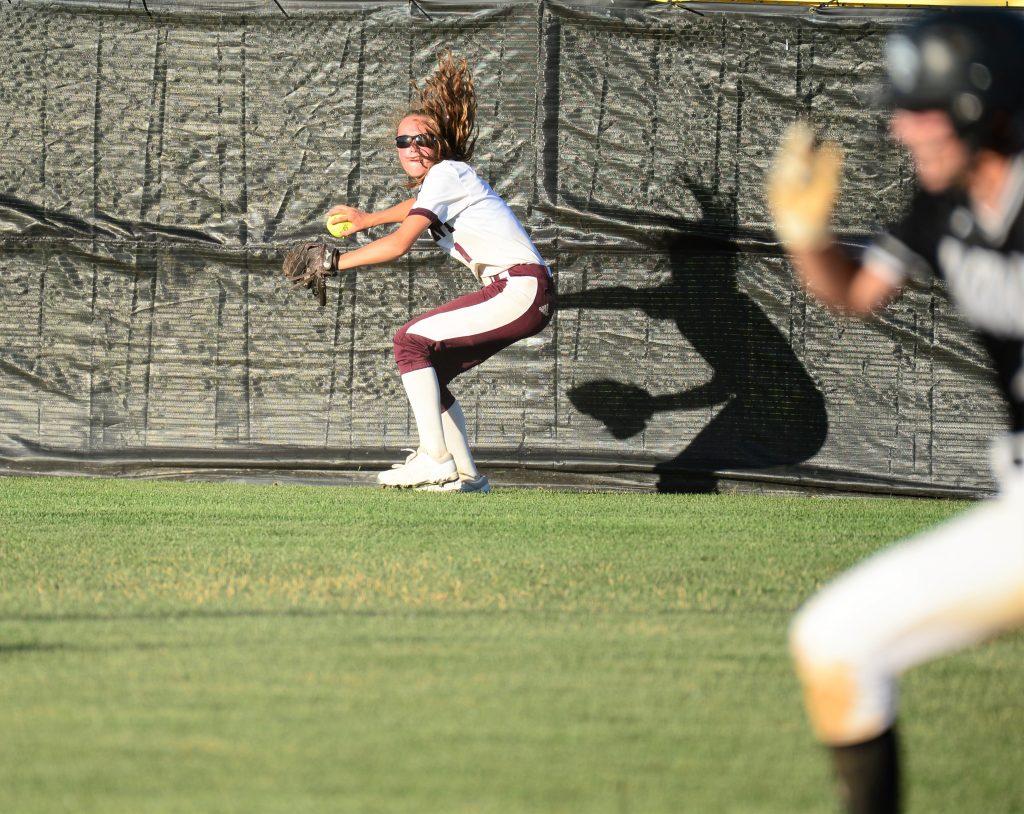 Is softball your favorite sport, and is that the sport you're planning to play in college?
I absolutely love softball and cross country and while I am in-season with either, I'm all in. I truly enjoy competing in both sports. Although I love cross country, I would have to say softball is my favorite. I have amazing teammates and coaches in both sports, but after high school I am looking to play softball.
Do you think participating in cross country benefits you on the softball field?
Yes. I think it helps keep me in shape and it helps with my endurance. Likewise, I would say that softball has benefited me on the cross country course because it allows me to compete and be comfortable in weather conditions that some cross country runners aren't accustomed to.
Have you looked at any schools yet?
I've been exploring and looking into a few schools, but haven't really narrowed anything down yet. I am planning to continue exploring my options and go on a few more visits later this fall and winter during the off-season.
What are you planning to study in college?
My interests continue to change, so I am always looking for opportunities where I can explore different career paths. I still have plenty of time to decide and am hopeful that I will have a good idea of the direction I want to go before I graduate.