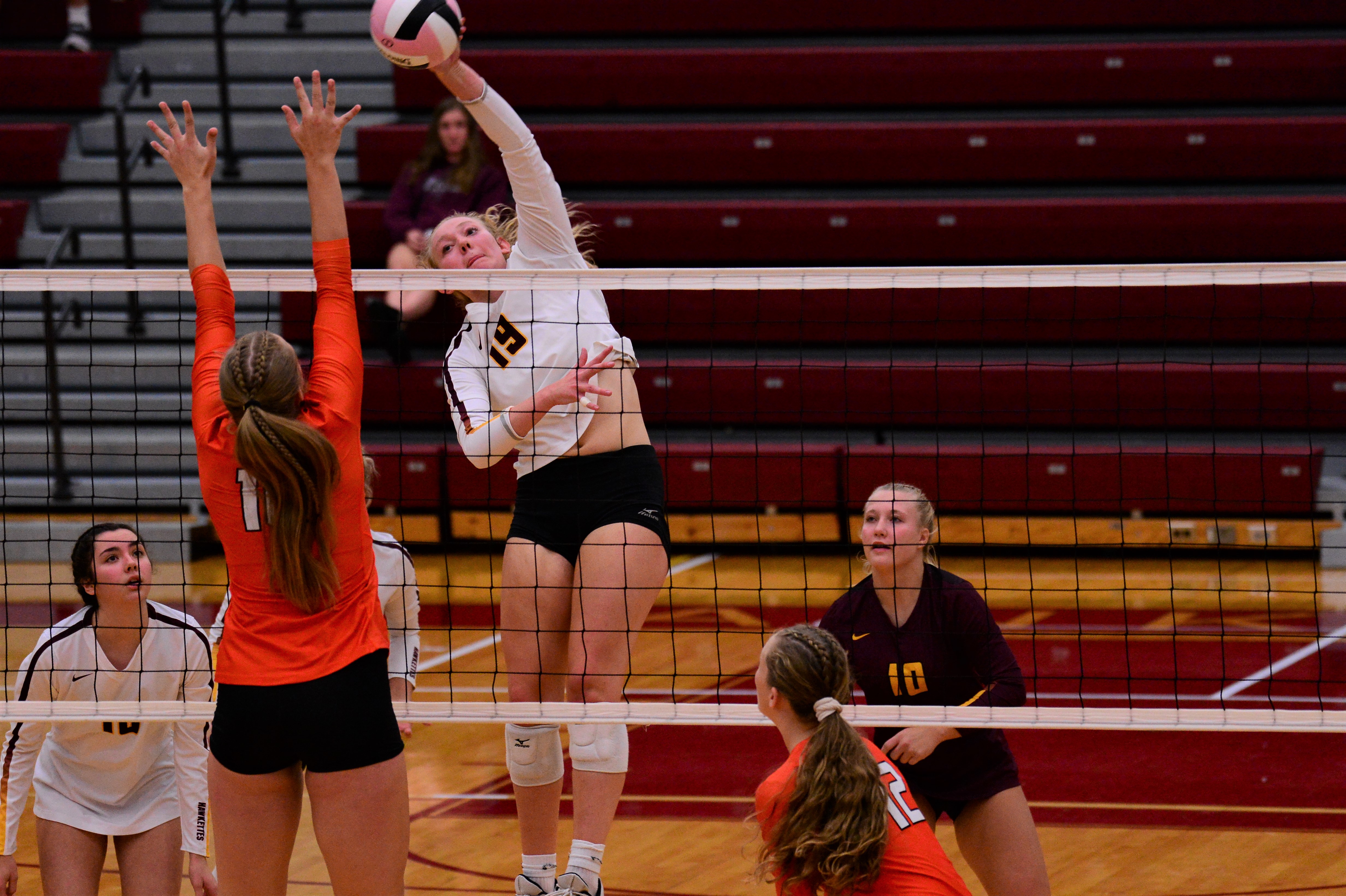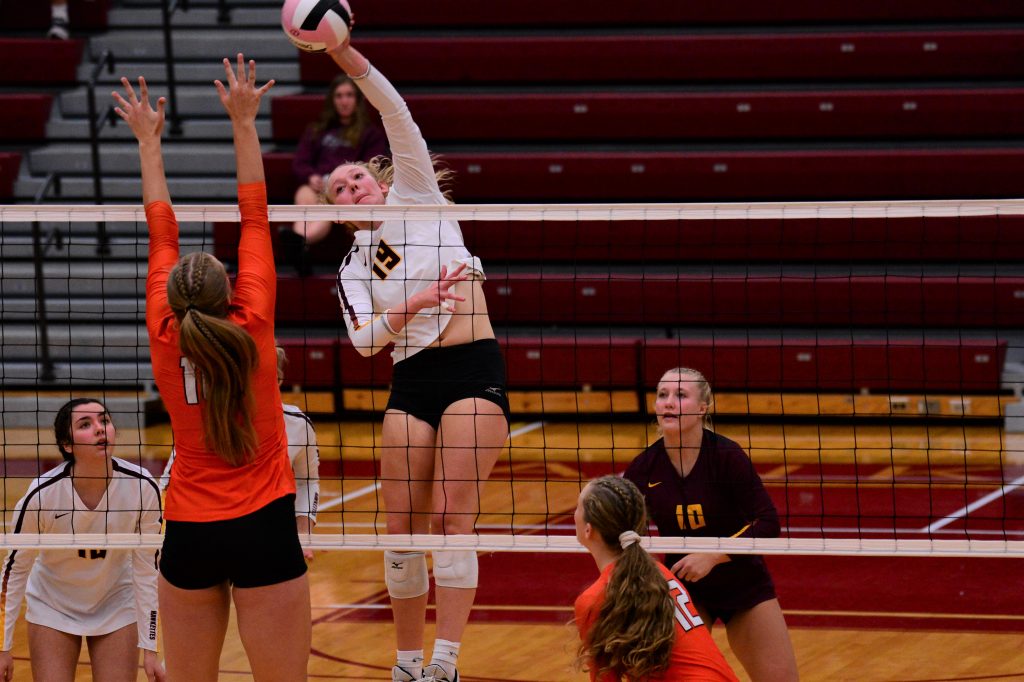 It didn't matter which player Ankeny volleyball coach Dave Whims put on the court Tuesday night.
The Hawkettes continued to sizzle.
Fourth-ranked Ankeny dominated the opening set and went on to sweep visiting Ames, 25-6, 25-11, 25-9, in a CIML Central Conference match. The Hawkettes improved to 2-1 in the league and 27-5 overall, while Ames' records dropped to 0-3 and 7-16.
"We used the entire squad," Whims said. "Everyone got a chance to play their position and display teamwork tonight."
Ankeny hit nearly .500 for the match, pounding 37 kills in 63 attacks with just six hitting errors. The Hawkettes finished with a .492 hitting percentage.
Macy Weiderin led the balanced attack with seven kills. Malea Daugherty and Phyona Schrader each had six kills, Reilly Johnson and Ava Reynolds each chipped in five, and Isabelle Vacek added four.
Schrader posted an .857 hitting percentage while racking up 16 assists and two blocks. She also had seven of Ankeny's 15 aces.
"We were led by good serving and hard hitting," Whims said. "This team continues to increase the ability to work together regardless of who is on the floor. Hopefully, the depth plays a big part in the upcoming matches.
"The thing I like about this team is they make the other team earn points. They make the other team pass tough serves. We don't ease up and give away points. That is a sign of being focused on the floor," he added.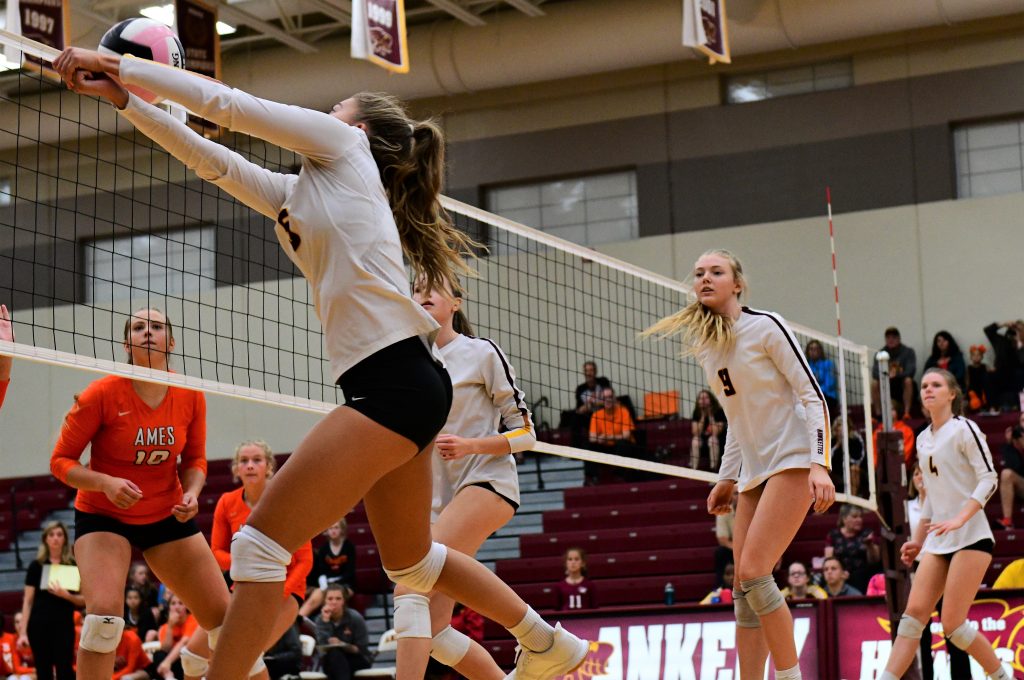 Marissa Faber had eight assists and three aces in the win. Mallory Luther contributed four aces.
Kaci Behrens had a team-high eight digs and also completed all 13 of her serves. Vacek added a pair of blocks.
The Hawkettes will now be off until Tuesday, when they'll travel across town to face No. 9 Ankeny Centennial.
"It should be a great matchup," Whims said. "I am not sure if Kenna (Scheib) will be back, but the Jags have (Devyn) Robinson back from her tour with the USA junior team and she can always pose a threat to a team. Their record is no indication how good they are. We will prepare, travel across town and take them on in a, I assume, packed-out loud gym. It will be good prep for the state tourney run."