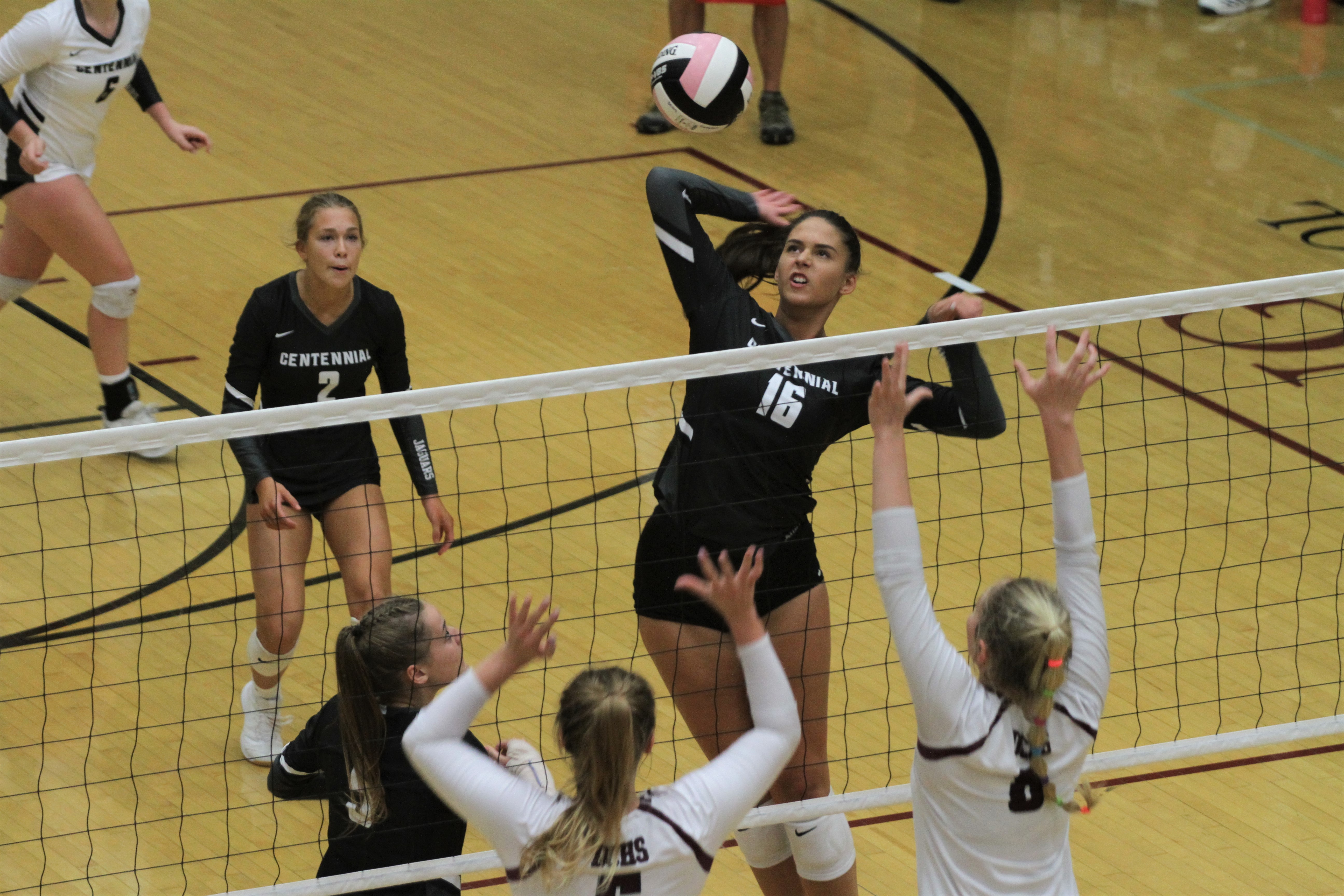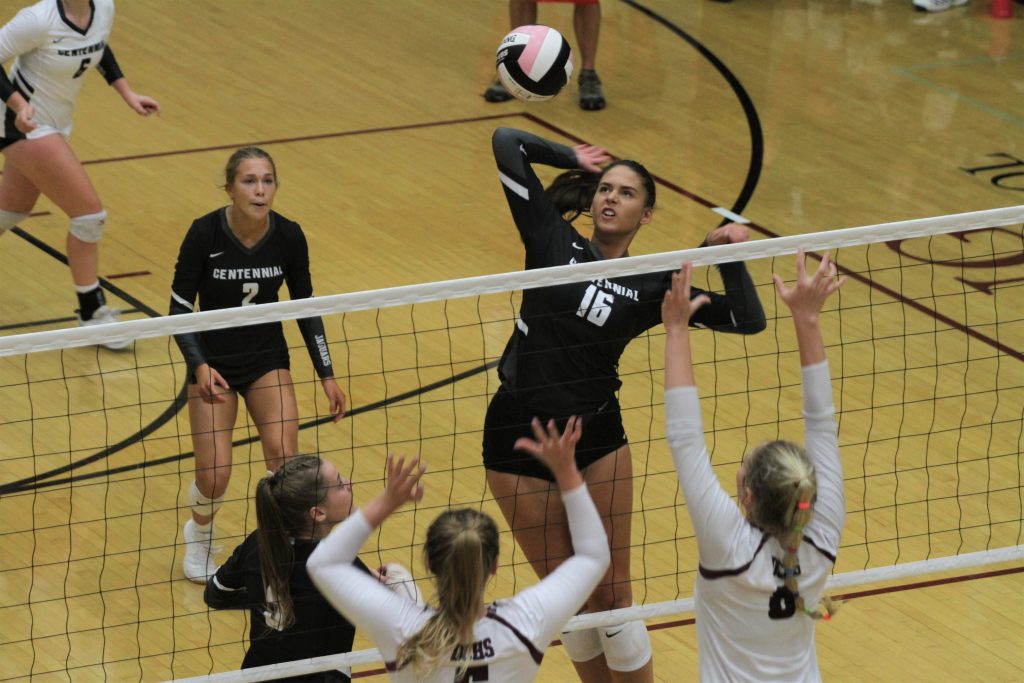 With a big match coming up against its crosstown rival, the Ankeny Centennial volleyball team is searching for some answers.
The ninth-ranked Jaguars suffered their third consecutive loss on Tuesday, dropping a 25-19, 25-15, 25-15 decision at No. 5 Dowling Catholic in a showdown for first place in the CIML Central Conference. The Maroons improved to 3-0 in the league and 19-9 overall, while Centennial's records fell to 2-1 and 10-11.
The Jaguars, who have won four of the last five Class 5A state titles, have already lost more matches than they did in any of their previous six seasons.
"Defense wins championships," said Centennial coach Jessica Rinehart, whose team will be off this weekend before hosting No. 4 Ankeny on Tuesday. "You're going to have to dig a lot of balls, and some of that has to do with our blocking–working with our defense. Like defensively tonight, across the board with our block and defenders, we just got worked. So hopefully we can learn from it, get a little scrappier and see if we can take this and build on it to compete with Ankeny."
Dowling used a five-point run to take a 21-15 lead in the opening set. After Centennial closed the gap to 21-18, the Maroons scored four of the next five points to close out the set.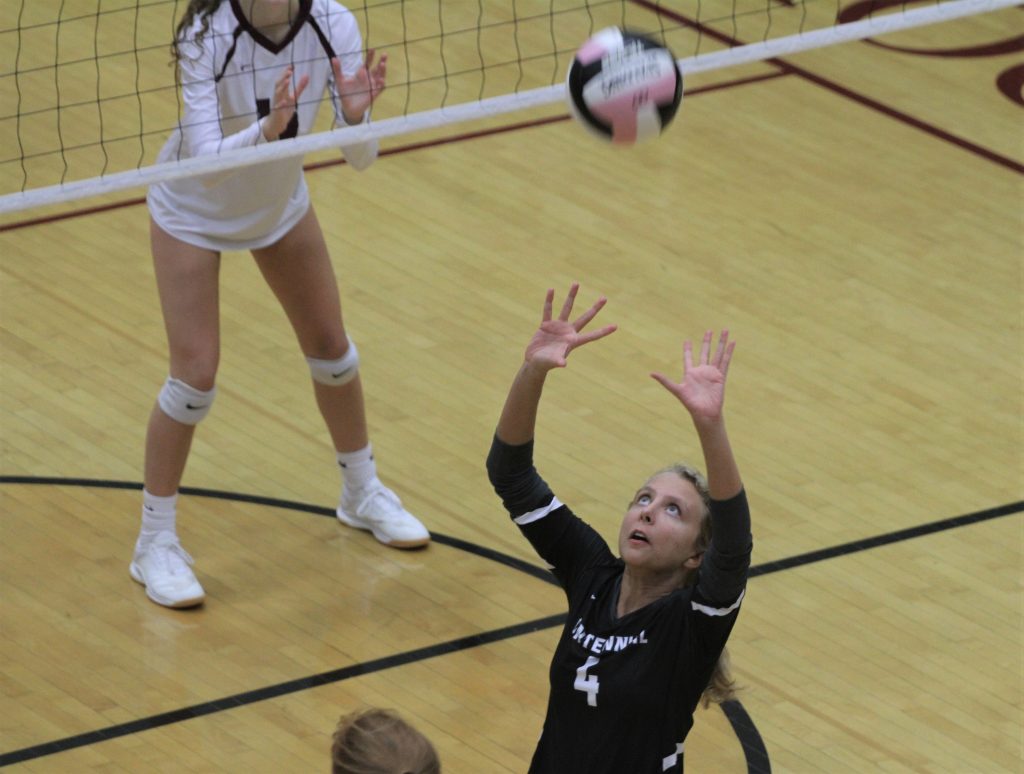 The second set was tied at 3-3 before Dowling reeled off eight consecutive points to build a commanding lead. The Jaguars never threatened the rest of the way, hitting just .128 for the match.
Olivia Nahas pounded 14 kills to lead the Maroons. Grace Evans had nine kills and four aces, while Allena Shimon racked up 21 assists.
Shimon recorded her 2,000th career assist on Saturday at the Cedar Falls tournament.
"They're good," Rinehart said of the Maroons. "They're fast, they serve tough, and they pass well. They ran whoever they wanted to run tonight offensively. It felt like they were just coming after us all night."
Devyn Robinson led Centennial with 14 kills, but the rest of the Jaguars combined for just 11 more. Calea Jones and Olivia Anderson each had four, and Eleanor Cox added three.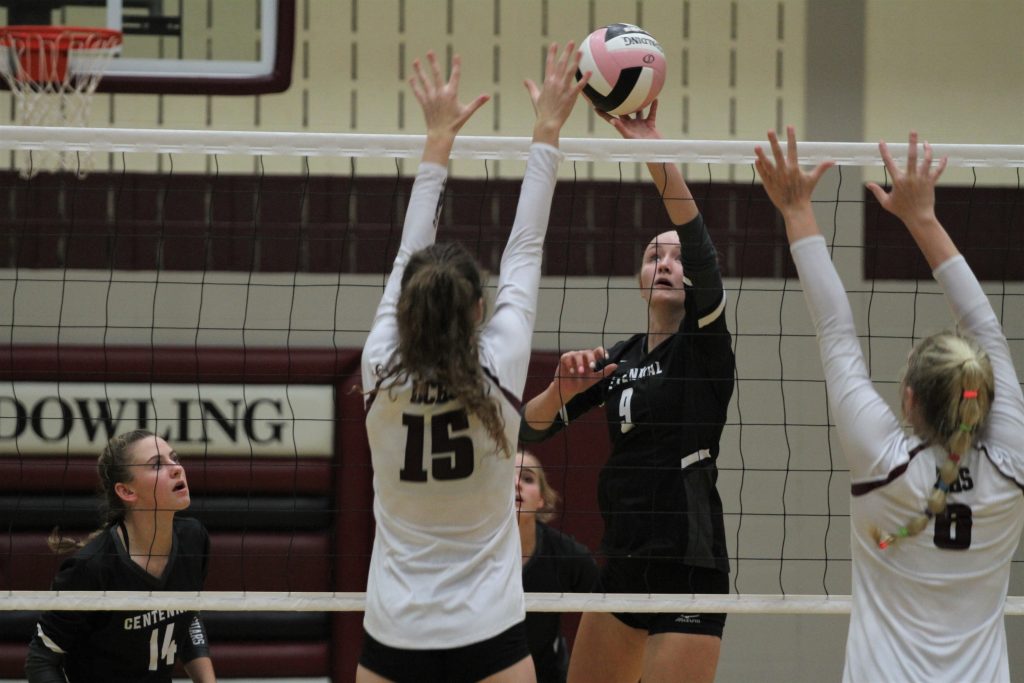 Karenna Larson dished out 11 assists and also completed all seven of her serves with a pair of aces. Morgan DenBeste chipped in six assists, while Maura Rost added five.
Jones and Madison Edwards each contributed two blocks. Ella Becker, Kinsey Caruth and Millie Hill each had seven digs.
The Jaguars are just 2-3 since Robinson returned to the squad after helping the U.S. Girls Youth National Team to the U18 World Championship in Cairo, Egypt.
"I think it's a combination (of things)," Rinehart said. "You know, we get Dev back but we're trying to figure out how that lineup works. And then Maura came back a little bit tonight–she's had a broken wrist. I think there's lots of different moving parts happening. I don't think it was one thing tonight that cost us."