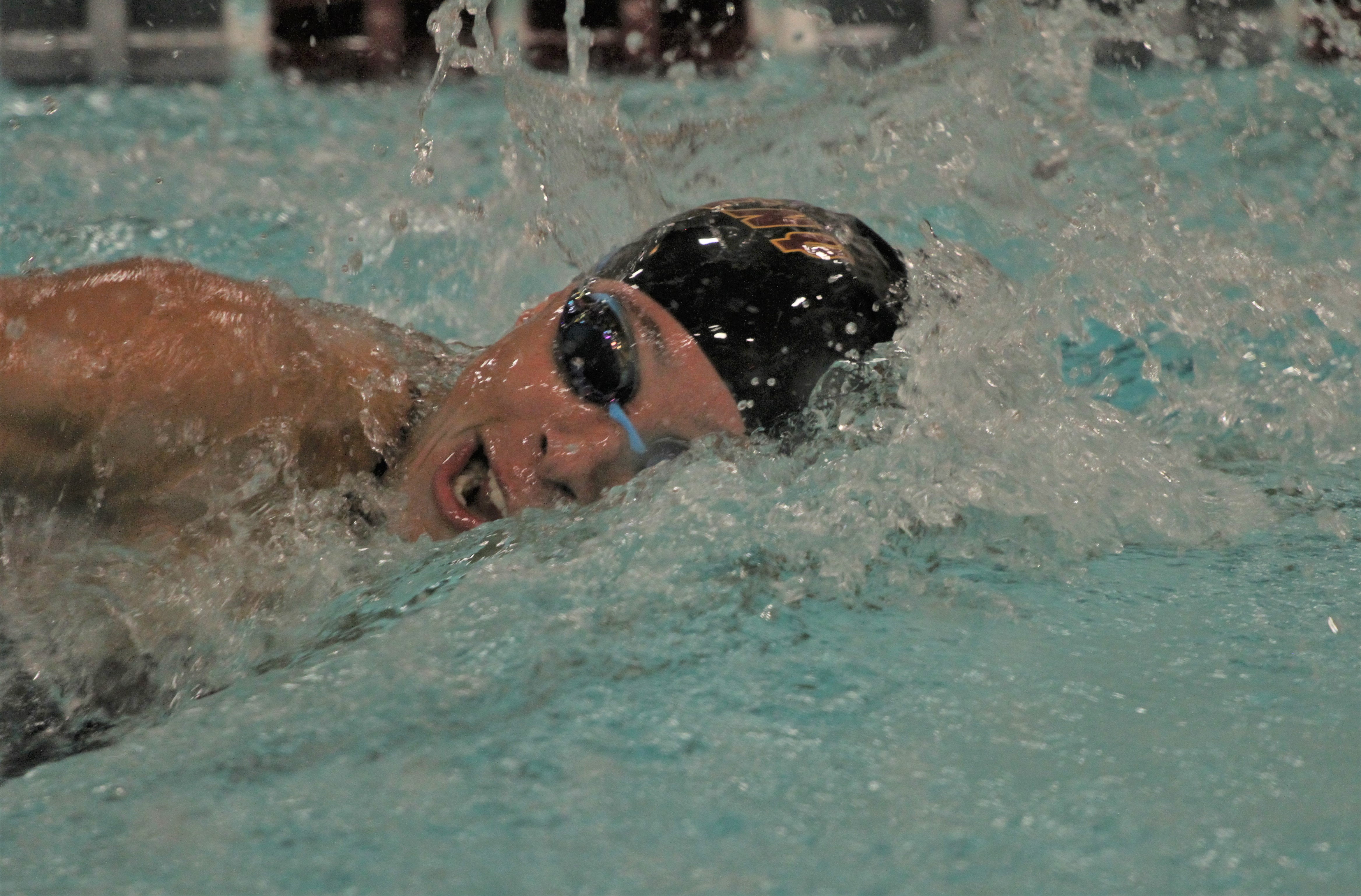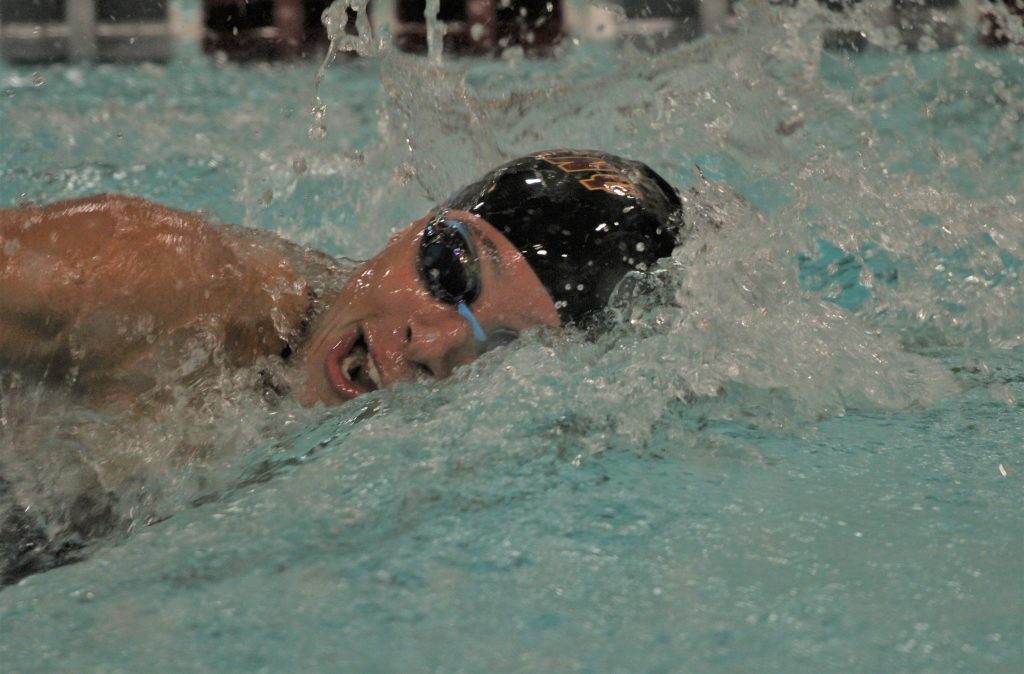 A long week for the Ankeny girls' swimming team came to an end on Thursday with a 108-78 loss at Dowling Catholic in a showdown between two of the state's top squads.
The fourth-ranked Hawkettes were forced out of their home pool at Trail Point Aquatics Center earlier this week, due to some cloudiness in the pool. They temporarily moved their practices to their former home at the Ankeny YMCA, while the Ankeny divers have been practicing at Southeast Polk.
On Tuesday, Ankeny traveled to Dowling to face the No. 2 Maroons, but the CIML Central Conference opener was postponed due to bad weather. Thus, the Hawkettes had to return to West Des Moines 48 hours later.
It was Ankeny's first competition since Sept. 21, when the Hawkettes placed second in the Little Hawk Invitational at Iowa City.
"The girls were as excited as I've seen them this season to race, and it showed as we scored a season-high in power points," said Ankeny coach Michelle Stout, whose team dropped to 4-1 overall. "Even in a loss, I was proud of the effort and intensity they displayed."
Ankeny was led by Jasmine Rumley, who won the 50 freestyle in 23.30 seconds and the 100 freestyle in 51.37. She also anchored the Hawkettes' winning 200 freestyle relay.
Rumley won the 100 freestyle by more than a second over Dowling standout Katie Broderick.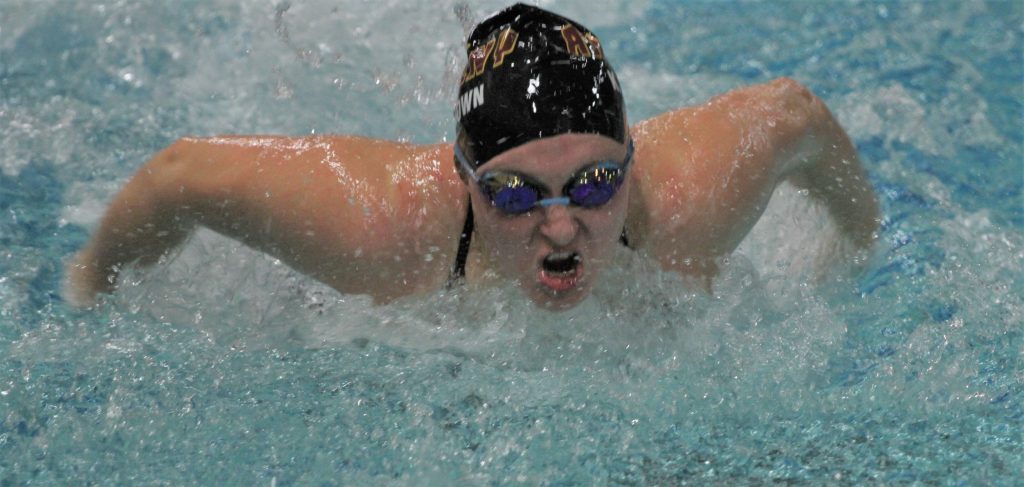 "Jasmine has been looking forward to some great competition to challenge her, and she found it tonight," Stout said.
Ankeny swept the top three places in the 50 freestyle. Mia Pearson was second in 25.46, while Alexis Henning finished third in 25.52.
"All three girls posted season-best times," Stout said. "Jasmine and Mia (55.07) also swam season-best times in the 100."
Rumley later teamed up with Pearson, Madison Carleton and Scout Bergwall to win the 200 freestyle relay. The Hawkettes were clocked in 1:38.73.
Dowling led by about a half-second after the first three legs of the race. Rumley then swam the final 50 yards in 22.95 seconds to pass Broderick on the anchor leg.
"Our girls set a season-best time," Stout said. "All four of them were flying."
Ankeny's other victory was provided by Sydney Jorgensen, who won the diving with a score of 318.00 points. Teammate Erica Peters was second with 270.10 points.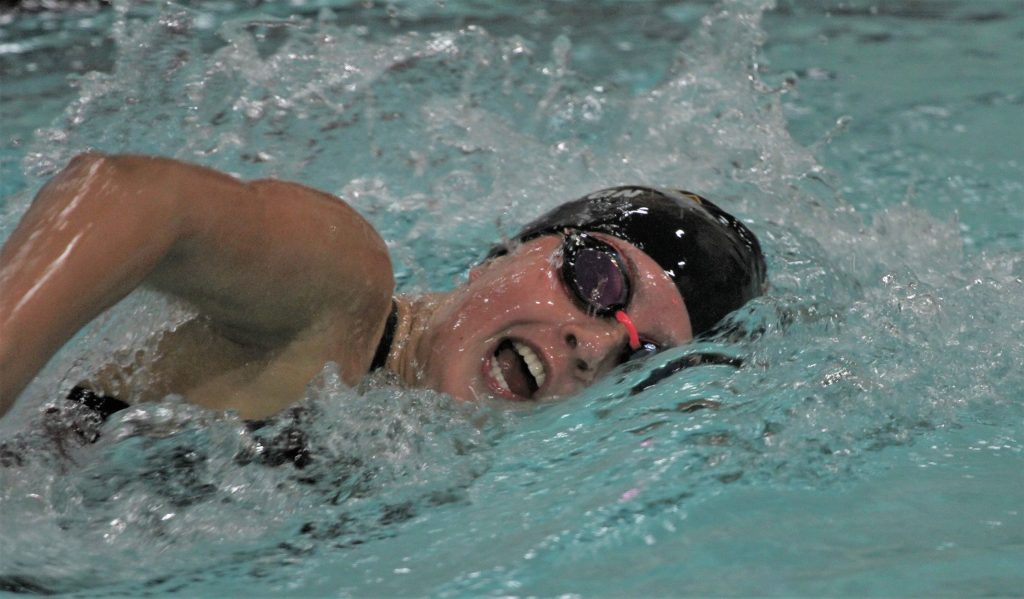 "Our divers all had outstanding performances," Stout said. "Last year's school record was set by Erica at 236 points so they both are well ahead of that mark."
Jorgensen said she was incredibly happy with her performance.
"I went into each dive with a tough mindset, and I think that my scores reflected that," she said. "There were a lot of talented divers there today, and it was really fun to be able to push myself against some tough competition."
Bergwall added a second-place finish in the 100 butterfly, posting a time of 58.24 seconds. Carleton was the runner-up in the 500 freestyle in 5:18.93.
"Madison had a fantastic swim," Stout said. "She came within .04 (seconds) of the automatic state-qualifying time."
Dowling's Berit Quass won both the 200 individual medley and the butterfly, while teammate Meg Susil swept the 200 and 500 freestyle events. Quass also swam on the winning 200 medley relay and joined Susil on the victorious 400 freestyle relay.
Ankeny is slated to host No. 1 Ames on Tuesday, but the Central Conference dual meet will likely be moved to another date.