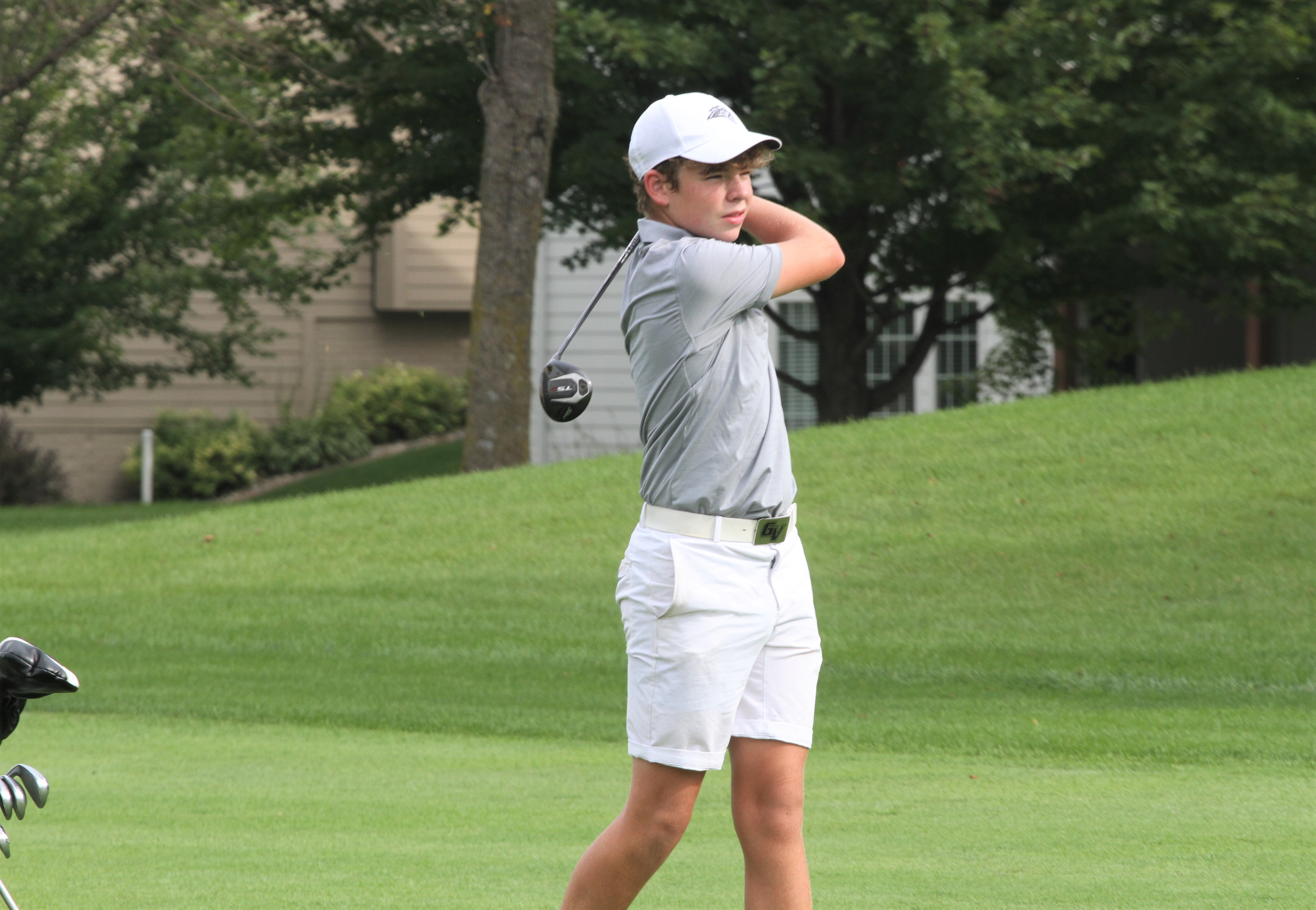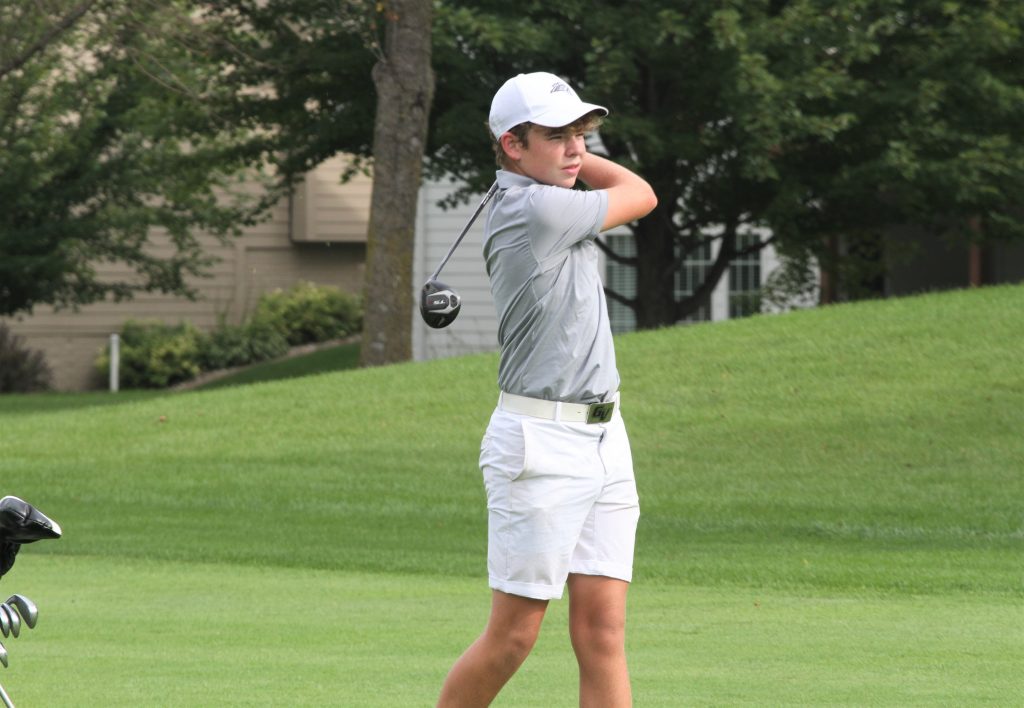 Ankeny Centennial golfer Jack Winkel has struggled at times over the last couple of weeks.
On Thursday, the sophomore found his game at Veenker Golf Course in Ames.
Winkel shot a 74 and then won a two-hole playoff against Jake Calhoun of Dowling Catholic to earn medalist honors in the CIML Central Conference meet. He led the Jaguars to a third-place finish in the six-team field.
"The key is practice," said Winkel. "If you put the right amount of work in, you will succeed. Also, keeping my head on straight helped me score low."
Winkel had carded an 88 on the same course at the Turk Bowman Invitational on Sept. 17.
"I can't say enough about Winkel's play," said Centennial coach Rick Fee. "He carried us today, but I know the other players are close to hitting their stride and posting good scores for us."
Eighth-ranked Dowling Catholic shot a 309 to capture the conference title. No. 5 Ames was second on its home course with a 312.
Centennial posted a score of 314, edging No. 3 Ankeny by three strokes for third place. Both teams shot a 336 at the Ames tournament 16 days ago.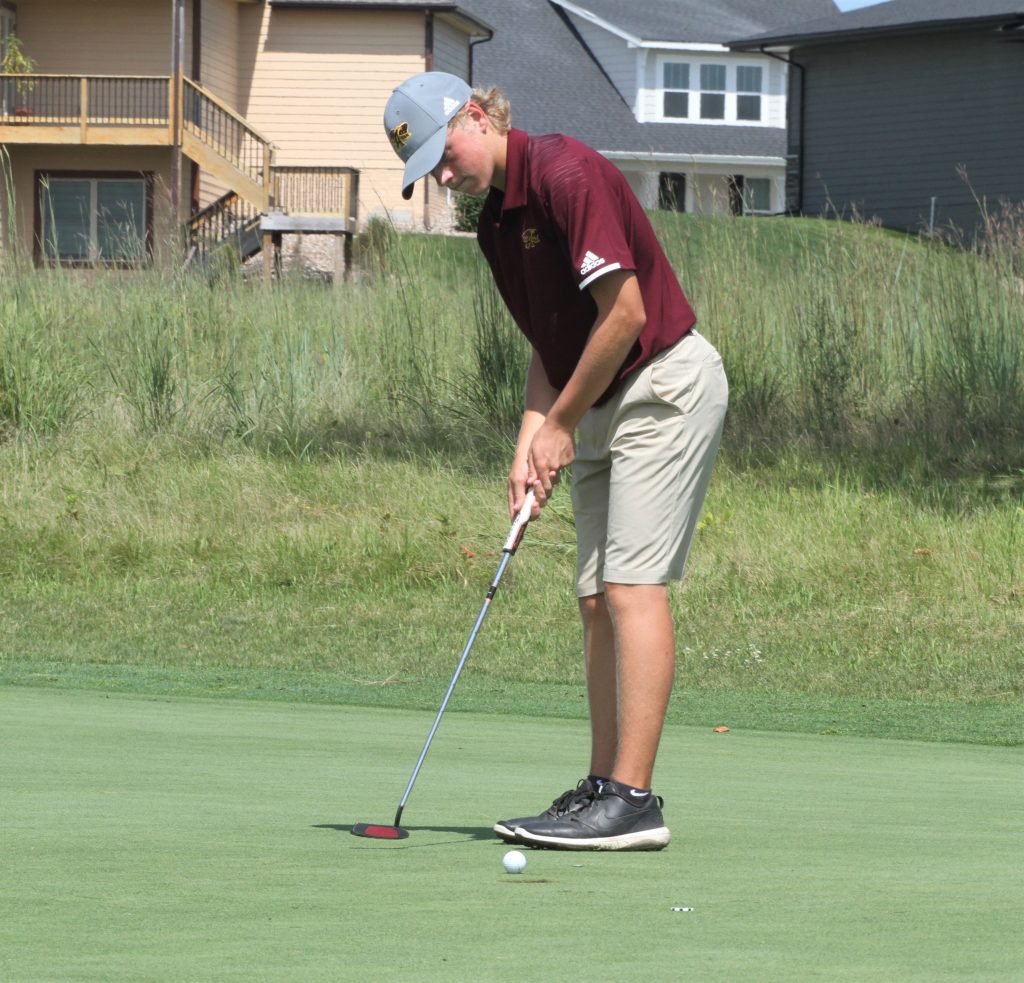 "For some reason, we never seem to play well at Veenker," said Ankeny coach Mike Weddingfeld, whose team had already won the Central Conference dual-meet title with a 5-0 record. "The conditions were cold, wet and windy, but everyone played in the same conditions so I'm not sure what happened."
Johnny Saddoris placed ninth for the Jaguars with a 79. Drake Ellgren was 13th with an 80, and Adam Wagner took 20th with an 81.
"I'm proud of the way the boys played in the tough conditions, but at the end of the day we finished our last four holes as a group 17-over," Fee said. "If we want to make it through districts, we need to clean up our finishing holes. This time of the year each stroke means something crucial and us giving up that many strokes at the end of the round will come back to bite us."
Dylan Taylor led the way for the Hawks, placing fifth with a 76. Hunter Johnson was seventh with a 77, and Corbin Walker finished 17th with an 81.
"We didn't play very well today during parts of the round and couldn't post a good third or fourth score," Weddingfeld said. "Hunter struggled on the front (nine), Corbin struggled on the back, Dylan struggled for a stretch of four bogeys, and Ty (Roghair) struggled on and around the greens."
Both Ankeny and Centennial will compete in a Class 4A district meet on Tuesday at Whispering Creek Golf Club in Sioux City. Dowling and defending state champion Waukee will be among the teams in the field.
"I would definitely rather have an off day today than next week at districts so we will regroup over the weekend and be ready to play well again next week," Weddingfeld said.