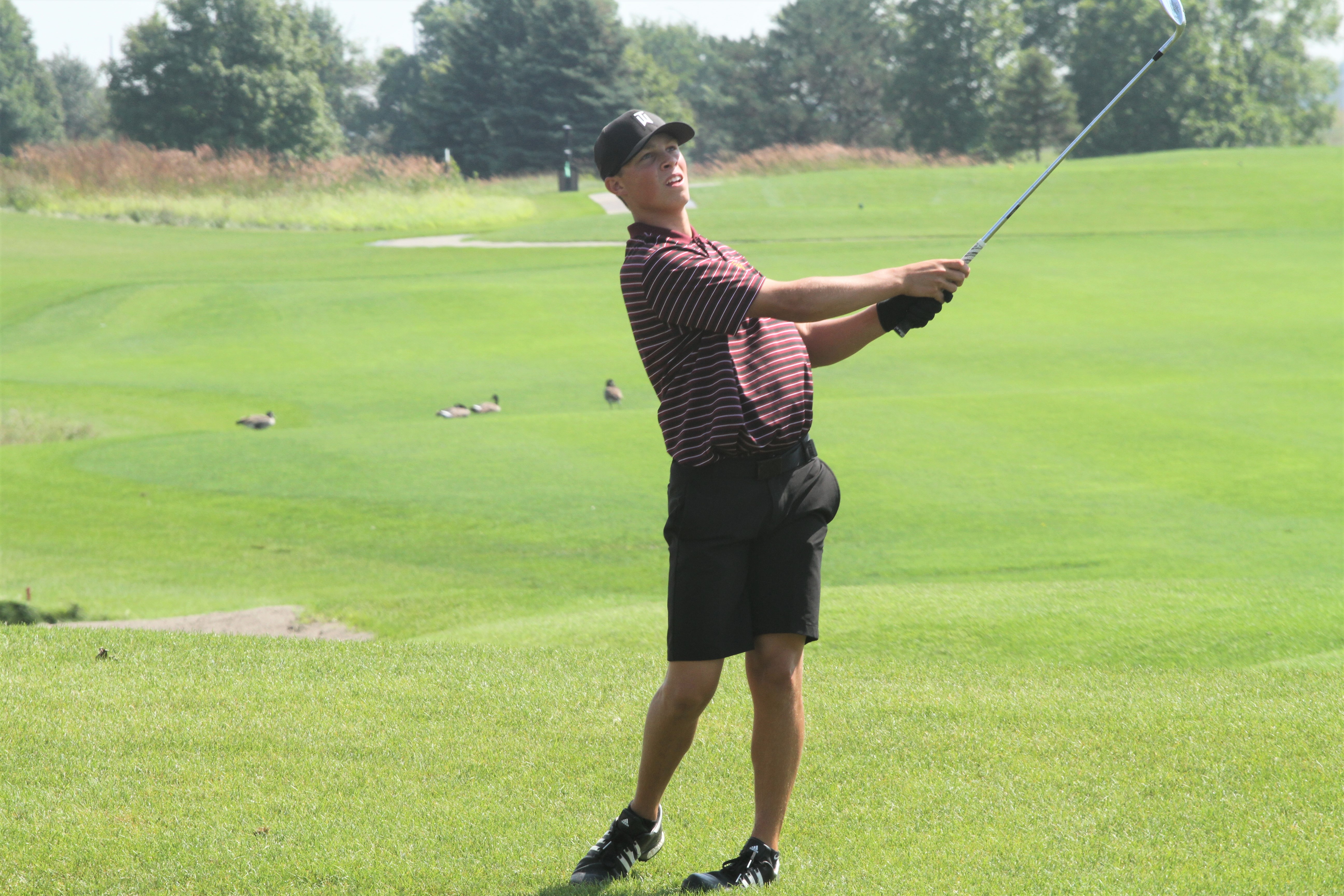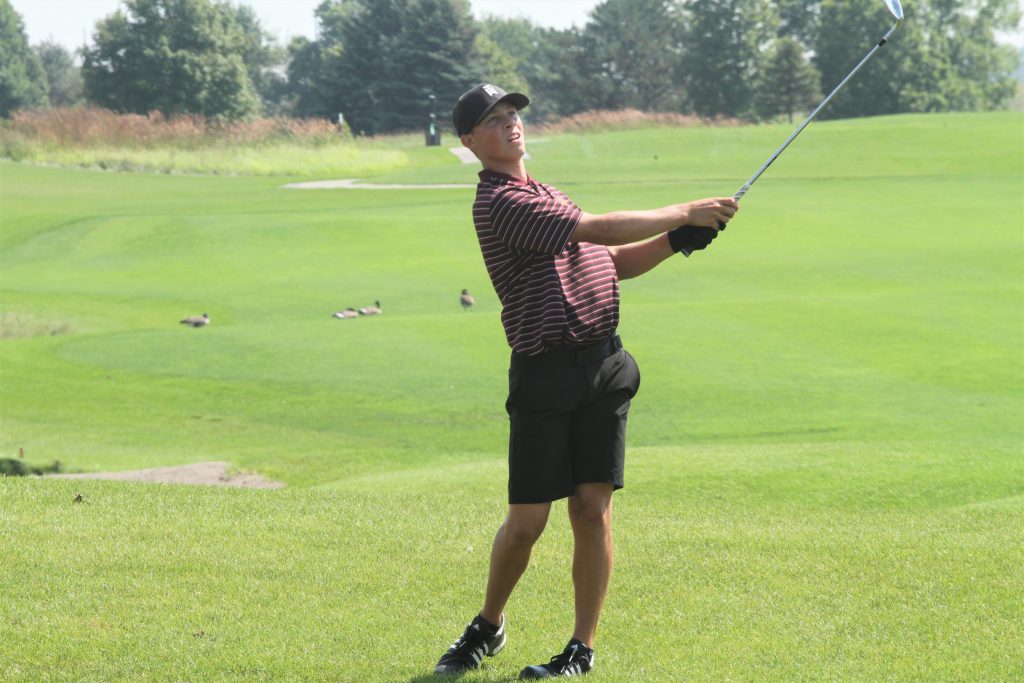 Ankeny junior Hunter Johnson carded a 77 to place seventh in the CIML Central Conference boys' golf meet on Thursday at Veenker Golf Course in Ames. He helped the Hawks to a fourth-place finish.
Johnson currently leads his team with a 38.53 average for nine holes. He ranks 14th in the state.
Here is some inside info on Johnson:
Were you happy with your round at the conference meet?
I was proud of how I did not quit and finished strong on the back nine. I needed to be more committed to my shots on the front nine and take some less aversive lines. Shooting under par in those conditions on the back is a good way to finish.
What did you think of your team's performance?
I thought that everyone on our team did something really well. We need to keep focusing on the positive and clean up our rounds.
How were the playing conditions? Was the course soaked after all the rain from the day before?
With all the rain the course got, it was wet, but it was in great shape. The wind and colder temperatures made it tougher. I enjoy playing in difficult conditions.
After going 5-0 to win the conference dual-meet title, were you and your teammates confident that you could win the conference meet as well?
Our dual-meet record shows how we have improved as a team. We need to continue to develop. When we play well, I believe we can have a chance at winning any event.
Your team will play in a Class 4A district meet on Tuesday at Whispering Creek Golf Club in Sioux City. Have you had a chance to play a practice round there?
Yes, I have played Whispering Creek a few times and I love playing the course. The surroundings are cool, and the course is always in great shape. It was the same course we played for districts my freshman year.
What will be the key to having success on that course?
For me, the keys to having success will be ball striking, short game, course management, and having fun while I'm out there competing.
Waukee, Dowling Catholic and Ankeny Centennial will be among the teams in the field. Do you like your team's chances to qualify for state?
I think we have as good of a chance to qualify as anyone that is at our district. There is a lot of good players and teams in our district and there are no guarantees, so we will have to perform at our best to try to advance.
You qualified for last year's state meet as an individual. Will it mean a lot more to you if your whole team can qualify this time?
Yes, it will mean more. My top goal for the season is to have my team qualify for state.
The state meet will be held on Friday and Saturday at the Tournament Club of Iowa in Polk City. Do you like that course?
I love the Tournament Club of Iowa. They have some very interesting hole designs, and it's a super fun course to play. I'm happy that is where state is being held this year.
If your team can qualify for state, do you think you can contend for the title?
With the quality of teams in our district, we can't afford to look past Tuesday. Our focus has to be 100 percent on our next round.
Cedar Falls and Pleasant Valley are currently ranked No. 1 and 2 in Class 4A, respectively. Do you know much about their teams?
I played in a lot of travel tournaments this summer with players from those teams. There are a lot of talented players from that part of the state, and I enjoyed playing against them this summer.
You tied for 27th place in last year's state meet, which was limited to one round due to rain. If you do make it to state, what will be your individual goal?
Every tournament I enter, I'm playing to win. That does not always happen, but my mindset does not change.