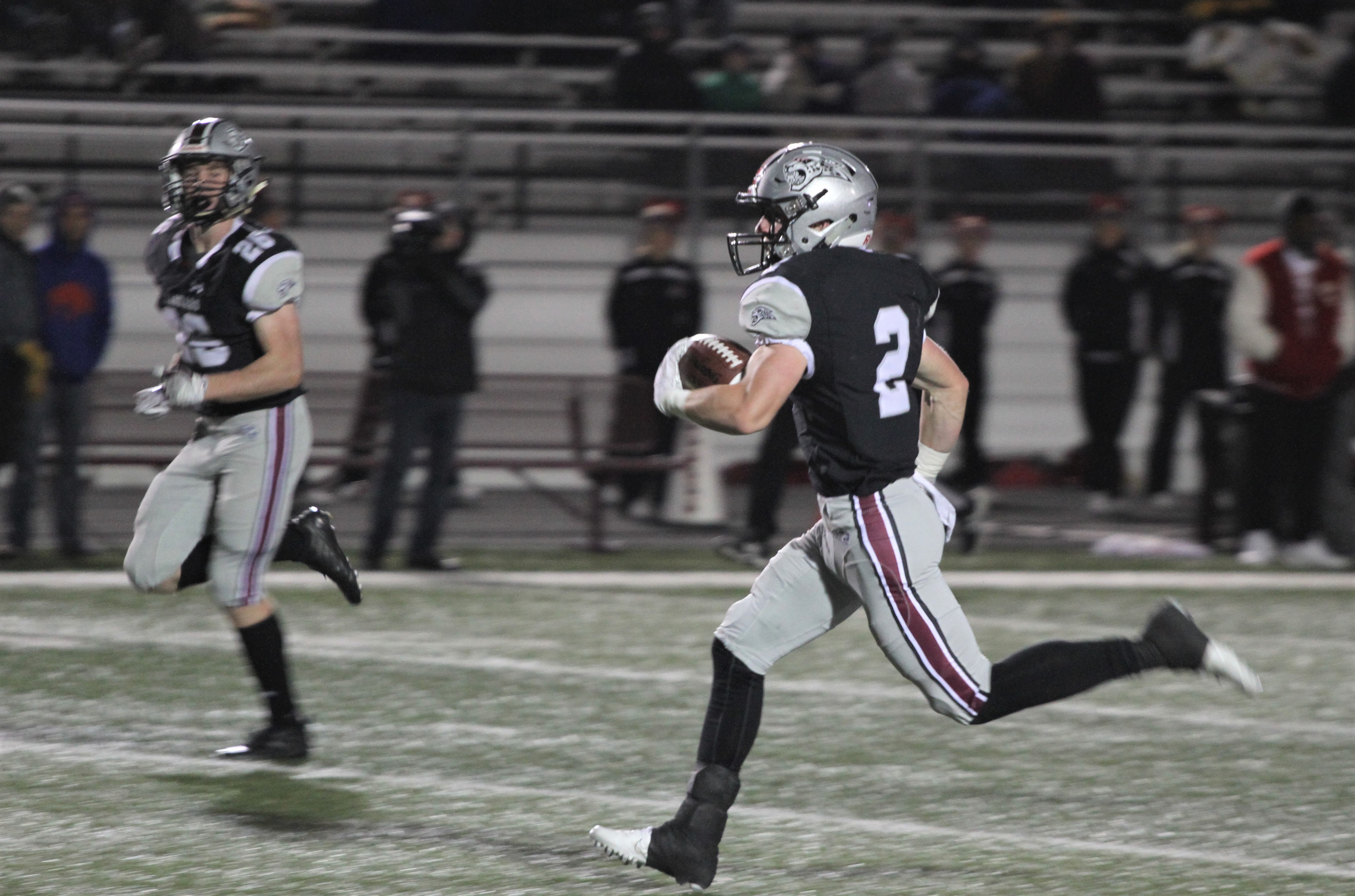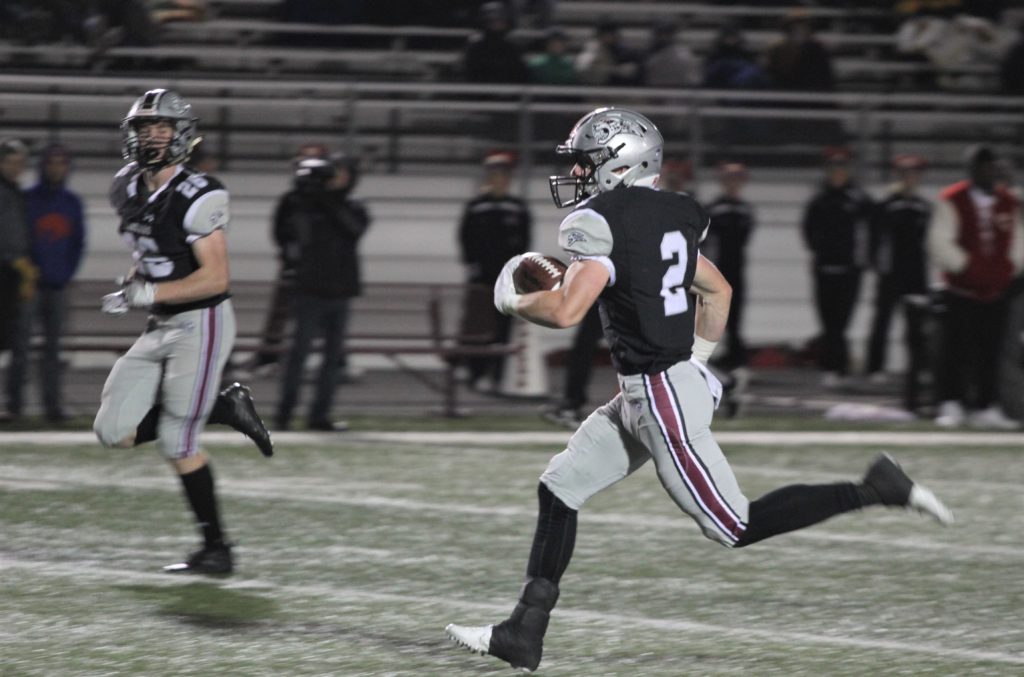 Due to a high ankle sprain that he suffered in the season opener against Ankeny, Ankeny Centennial running back Avery Gates entered Friday's game against visiting Fort Dodge with just 286 rushing yards on the year.
He needed less than a half to surpass that total.
Gates ran wild in the first two quarters, rushing for 309 yards and five touchdowns as fourth-ranked Centennial built a 42-14 halftime lead. The senior finished with 320 yards on 19 carries as the Jaguars rolled to a 56-29 victory on a chilly night.
"I probably haven't had that good of a half before," said Gates. "It was just fun to come out here and play with my brothers."
Gates scored on runs of 44, 2, 75, 67 and 9 yards. He found huge holes to run through, then outraced or eluded any Fort Dodge defenders who had a chance to bring him down.
"The line definitely did their part tonight," Gates said. "There was a lot of running room for me to work."
Both Gates and Centennial offensive lineman Brady Petersen missed some games earlier this season due to injuries. On Friday, the all-state duo showed what they can do when they are healthy.
"You just can't simulate that kind of speed when you're preparing for this team," Dodgers coach Matt Miller told the Fort Dodge Messenger. "We saw it against them last year (in a 49-44 loss) and we just couldn't contain it again (on Friday). Gates is a special player, and Petersen is in a class by himself.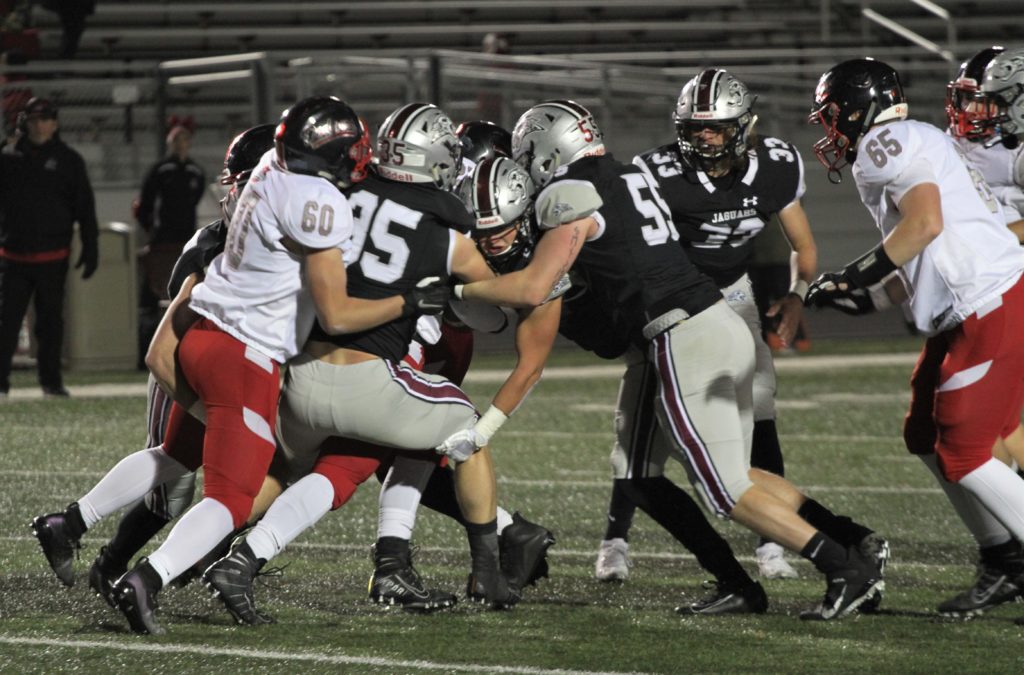 "They're the best team we've faced, and it's not even really a question. When you take that line and give a guy with Gates' speed a 5-yard head start running downhill on turf…we had no answer for that," he added.
The win improved Centennial's records to 3-0 in district play and 6-1 overall. It was the third straight district loss for Fort Dodge, which fell to 4-3 on the season.
The Dodgers had lost to Southeast Polk and Des Moines Roosevelt by a combined five points before getting steamrolled by Centennial's potent rushing attack.
"They're a good team," Centennial co-head coach Ryan Pezzetti said of the Dodgers. "We caught some breaks in the first half and capitalized on them. But you know what, they'll be back and I believe they're a playoff contender as well."
Centennial was third in the initial Class 4A RPI rankings last week, putting the Jaguars in position to host the first two rounds of the playoffs. On Friday, Centennial looked like a state championship contender.
"We knew Fort Dodge was a good team, but we game planned them really well," Gates said. "I think we were just really fired up to come out and play in the cold."
The Jaguars drove 78 yards for a touchdown on their opening drive, capped off by Gates' 44-yard burst around left end. After Fort Dodge's Tyler Schreier returned the ensuing kickoff 88 yards for a score, Centennial took the lead for good on Gates' 2-yard touchdown run on fourth-and-goal with 1 minute 55 seconds left in the first quarter.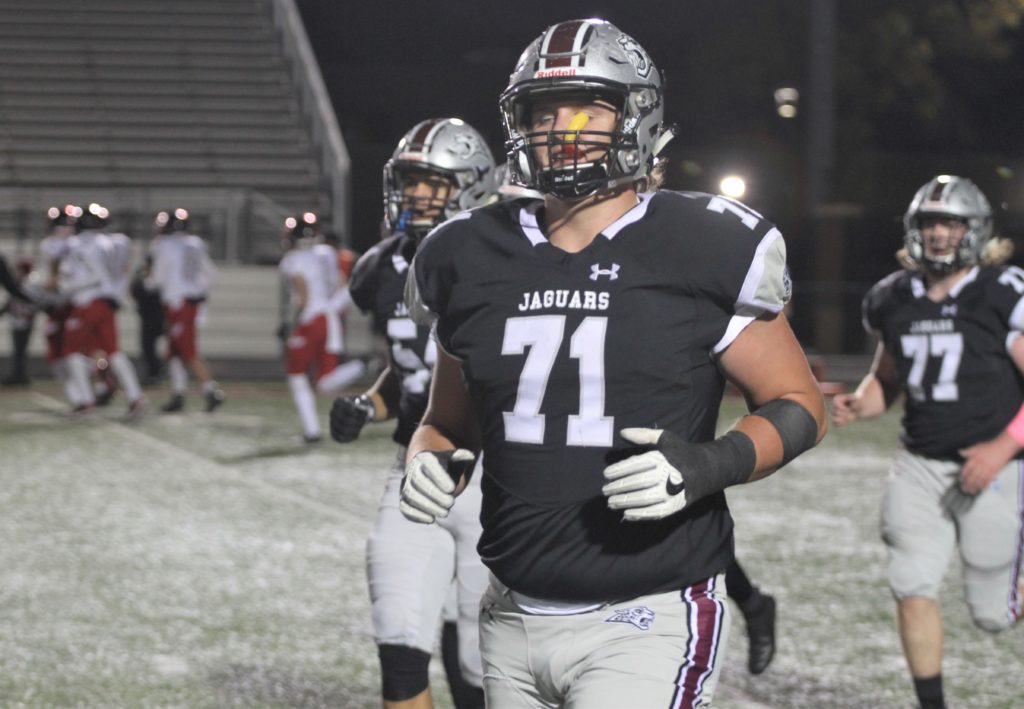 Gates then found the end zone three more times in the second period.
"He's a very special football player," Pezzetti said. "It's fun to see him healthy and out there. It's taken some time to get him going, but to see that type of performance from him tonight is gratifying for himself and for us as well."
Quarterback Hayes Gibson threw a 16-yard touchdown pass to Tyler Johnson with 28 seconds left in the half. He then scored on a 1-yard sneak in the third quarter.
Mark Loiola capped the scoring with a 1-yard touchdown run with 8:38 remaining in the game.
"We're getting better, and we're healthy for the most part," Pezzetti said. "It was a great team effort–offensive and defensively–and we're pretty excited moving forward."
Fort Dodge senior Tysen Kershaw caught nine passes for 80 yards and a pair of touchdowns. He passed former teammate Trey Mosley to become the school's all-time leader in career receiving yards, surpassing the 2,000-yard mark.
But Fort Dodge struggled on the ground without all-state tailback Dayson Clayton, who sat out with an ankle injury. The Dodgers rushed for just 15 yards.