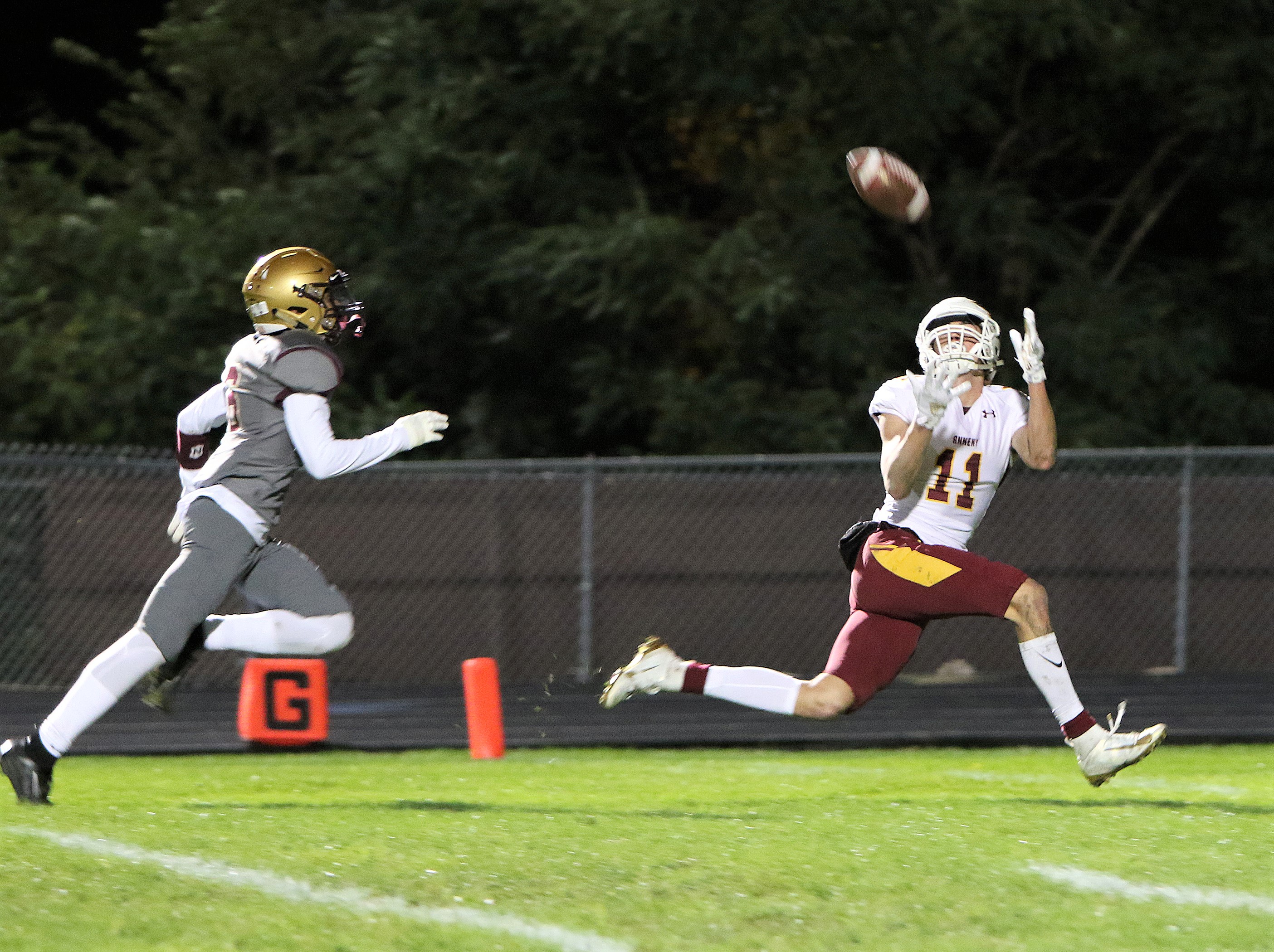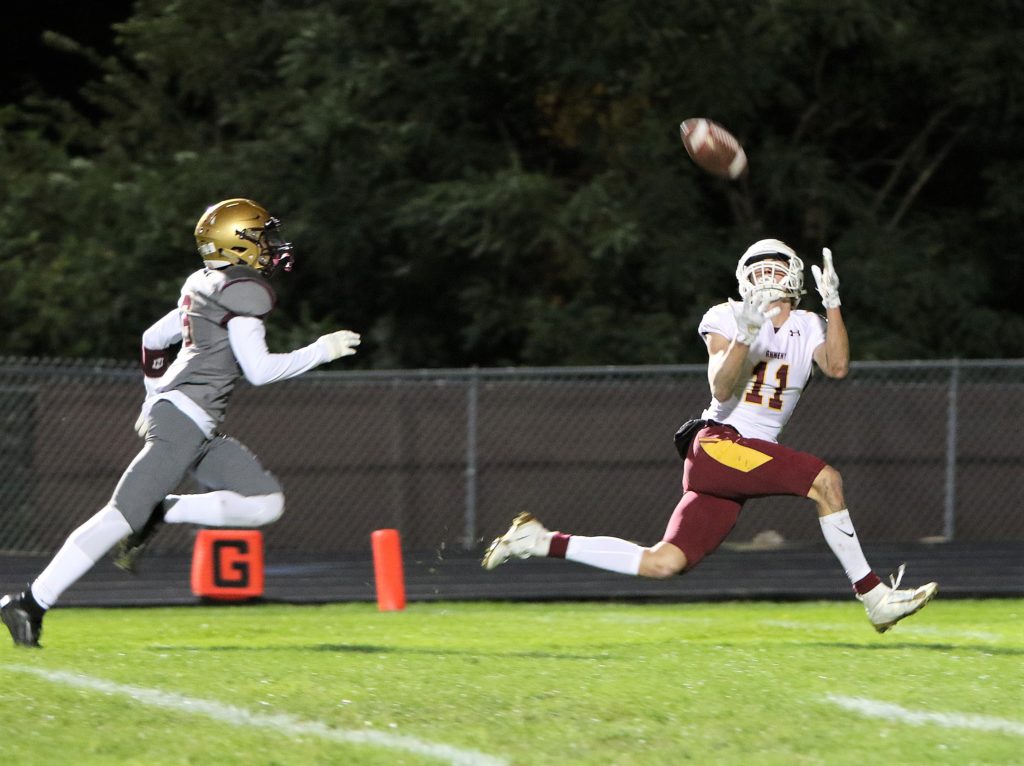 There is no margin of error for the Ankeny football team.
The Hawks, who were 15th in the initial Class 4A RPI rankings last week, moved a step closer toward a playoff berth with a 42-0 victory at Des Moines Lincoln on Friday. It was the team's second consecutive shutout.
"We know if we lose we're not going to make (the postseason), so to us, these are playoff games," said junior wide receiver Brody Brecht.
Quarterback Jase Bauer passed for four touchdowns and ran for another as Ankeny improved to 2-1 in district play and 4-3 overall. The Railsplitters' records dropped to 1-2 and 2-5.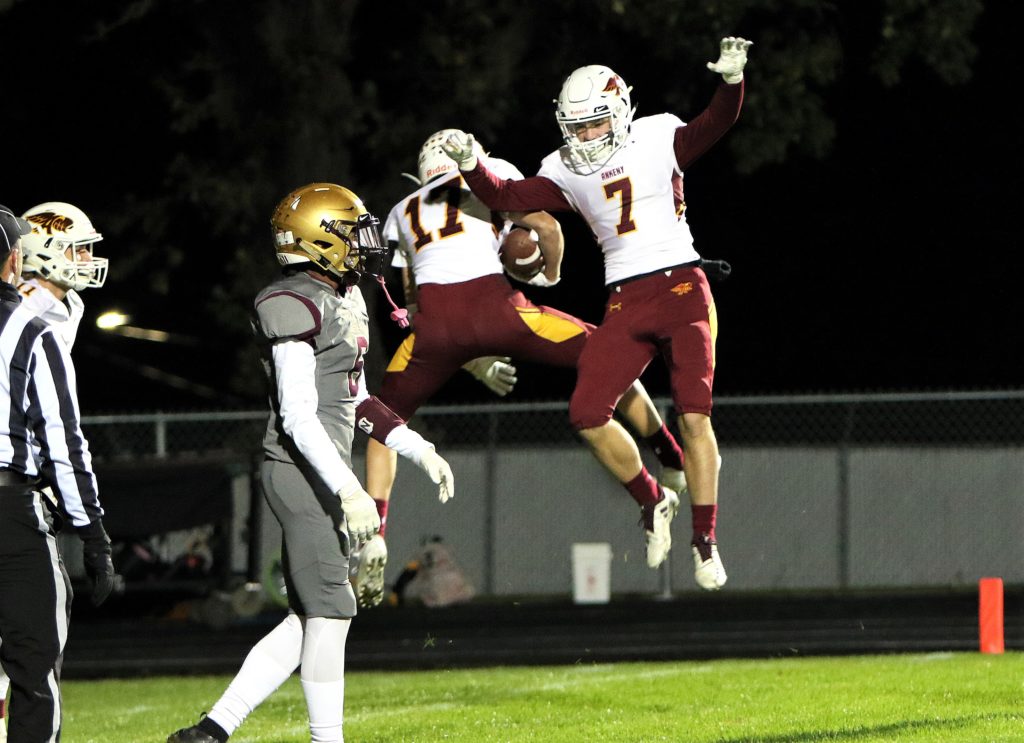 Brecht caught one of the scoring passes from Bauer. Jerrad Downer, Jordan Kumm and Weston Fulk also had touchdown receptions for the Hawks.
Ankeny took a 7-0 lead when Bauer connected with Downer for a 31-yard scoring pass with 5 minutes 16 seconds left in the first quarter. Downer entered the game with only one catch for five yards on the season.
A long pass from Bauer to Kumm set up the Hawks' next touchdown. Bauer scored on a 17-yard run to make it 14-0 early in the second quarter.
After the Hawks recovered a fumble on the ensuing kickoff, they quickly scored again. Bauer fired a 21-yard touchdown strike to Fulk with 9:28 left until halftime.
Ankeny's lead grew to 28-0 when Bauer tossed a 34-yard scoring pass to Brecht about 4 minutes later.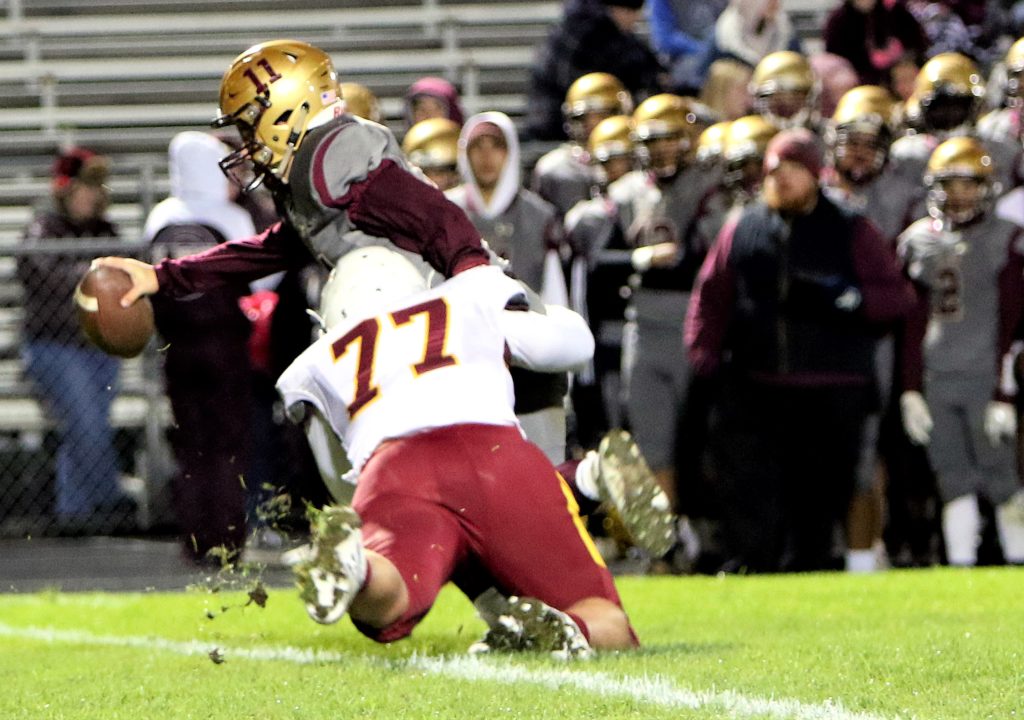 "We went into the game knowing we could run or throw," Brecht said. "We just happened to throw it a lot, and we were successful."
An interception by Ryan Crandall set up the Hawks' next touchdown. Bauer threw a 14-yard scoring pass to Kumm with 3:44 left in the half.
Ankeny's final touchdown came on a 4-yard run by Colin Kadolph with 1:41 left in the third quarter.
The Hawks will play at Sioux City North on Friday before hosting Sioux City East in their regular-season finale on Oct. 25.