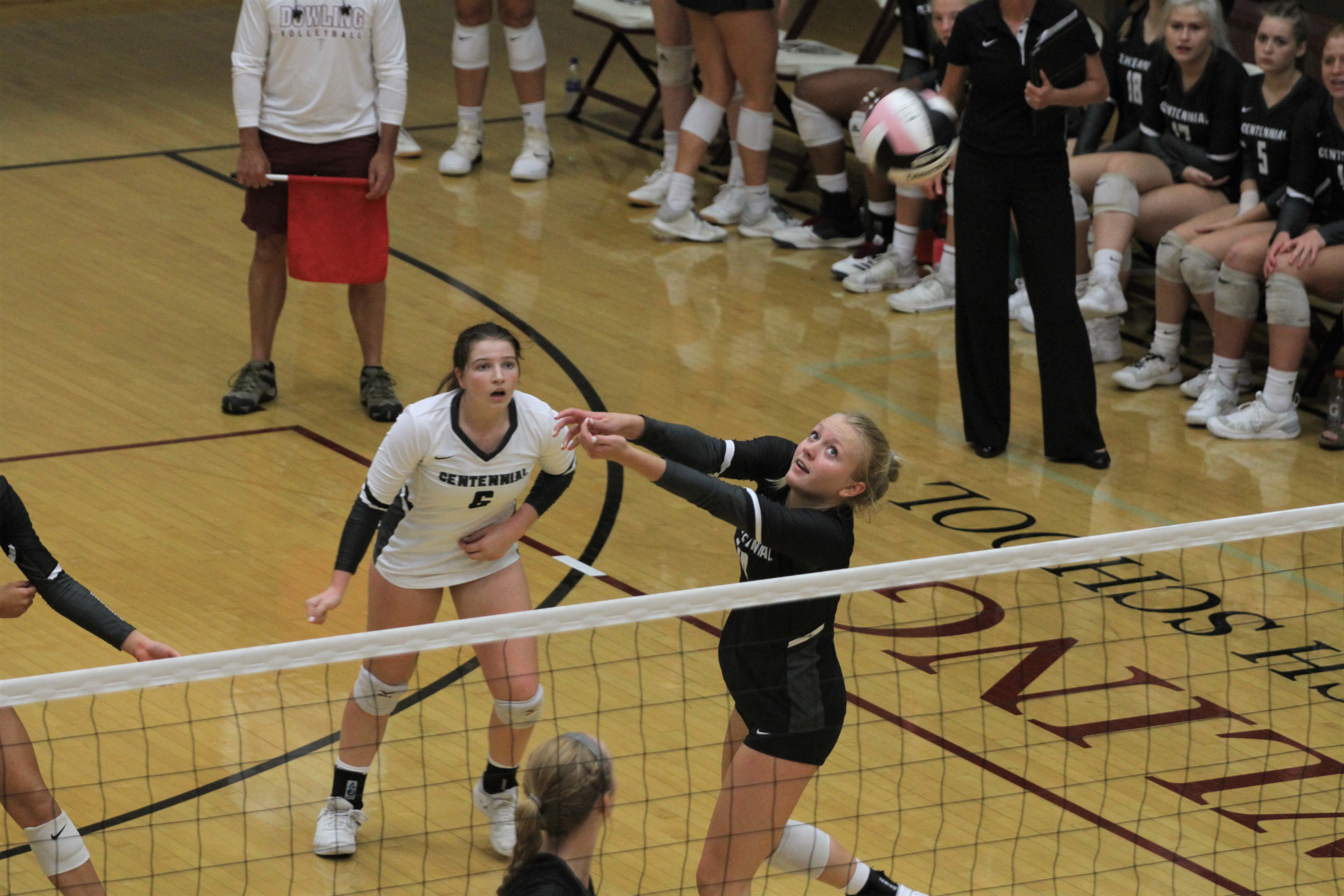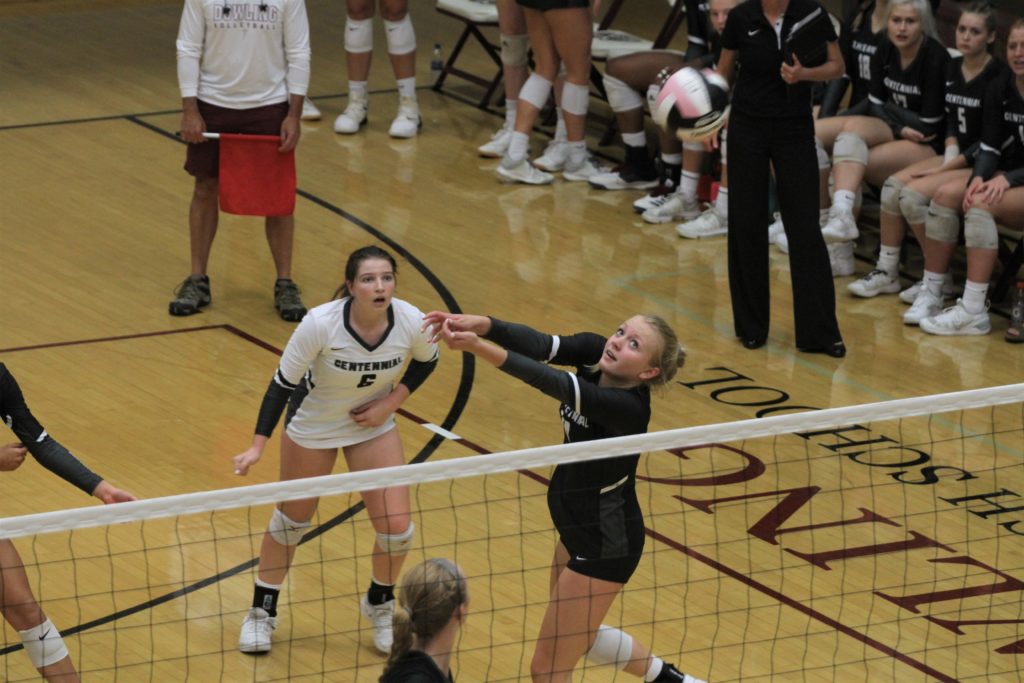 Saturday's Westside Invitational at Cedar Rapids Jefferson may have been a turning point for the Ankeny Centennial volleyball team.
The ninth-ranked Jaguars advanced to the championship match of the tournament before dropping a 25-22, 25-17 decision to No. 7 Dowling Catholic. They went 5-1 on the day to improve their record to 15-13.
"We had an awesome day," said Centennial coach Jessica Rinehart. "The team came to compete. We showed fire and heart and huge mental toughness throughout the entire tournament. We won crucial points against great quality opponents. We had good performances in every position, and it was really a team effort all day. I couldn't be more proud of our team."
Centennial won all three of its matches during pool play, defeating a trio of ranked opponents. Two of the wins came in three sets.
The Jaguars posted a 21-19, 16-21, 15-9 victory over Dike-New Hartford, the No. 5 team in Class 3A. Olivia Anderson had 10 kills in the win, Devyn Robinson racked up six blocks, and Ella Becker had 15 digs.
"We've been working very hard in practice and were able to test some new things out this weekend," Becker said. "We were successful and feel like we have really found our groove and are looking forward to the rest of the season."
Centennial rallied for a 9-21, 21-14, 15-6 triumph over No. 10 Cedar Rapids Kennedy. The Jaguars also posted a 21-12, 21-15 victory over West Liberty, the No. 2 team in Class 3A.
In the quarterfinals, Centennial scored the last four points of the match to defeat Cedar Rapids Jefferson, 25-16, 24-26, 16-14. Calea Jones had four aces in the win.
The Jaguars then posted a 25-23, 22-25, 15-11 victory over Marion in the semifinals. Marion, the No. 8 team in Class 4A, held a 10-9 lead in the third set before Robinson had three blocks and a kill in Centennial's late surge.
"We were trying to hit high hand to get over the block, but sometimes we had to hit down, and they had a strong block," Marion's Delaney Rice told the Cedar Rapids Gazette.
Dowling was swept by Marion during pool play, but then rebounded to win the tournament for the first time. The Maroons (25-10) topped Mount Vernon, the No. 9 team in Class 3A, and Dike-New Hartford in the first two rounds of bracket play before knocking off Centennial for the second time this month.
The loss didn't dampen Rinehart's enthusiasm about the Jaguars' performance.
"I think it speaks volumes that the girls hopped on the bus at 5:30 a.m. after a tough week, dug deep and reached a whole other level of volleyball," Rinehart said. "It was a fun, fun day and something I think we will all remember. The way we played is exactly how we hoped we'd be playing at this point in the season. It makes us excited to keep digging heading into the postseason."
Centennial will host Urbandale in its CIML Central Conference finale on Tuesday. The Jaguars will then close out the regular season on Thursday by hosting Sergeant Bluff-Luton, the No. 1 team in Class 4A, and Carroll Kuemper, the No. 7 team in Class 3A.
"We have Senior Night on Tuesday, and I hope Jaguar Nation comes out to cheer this team on," Rinehart said. "We figured it out this weekend, and I think we're going to be fun to watch."