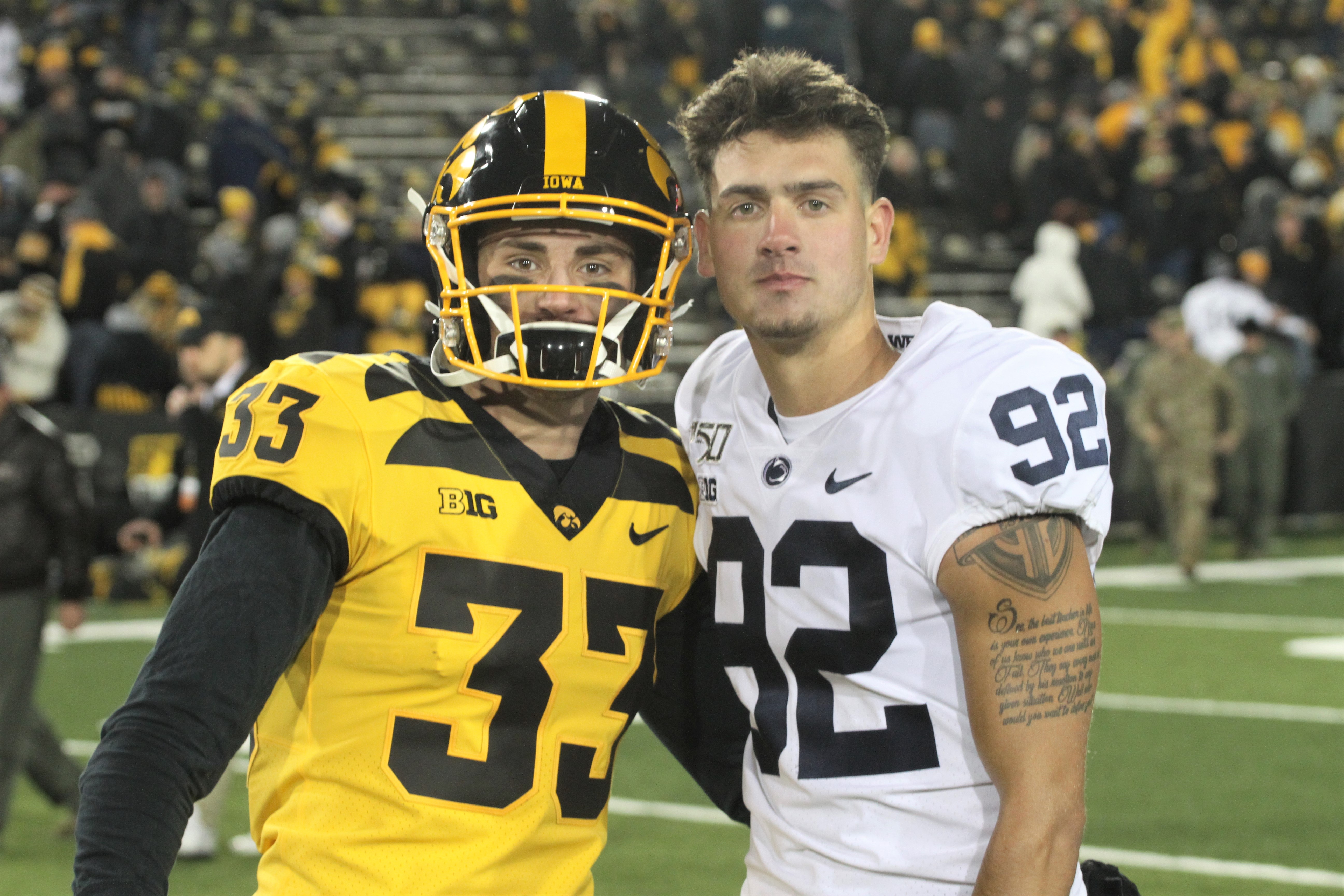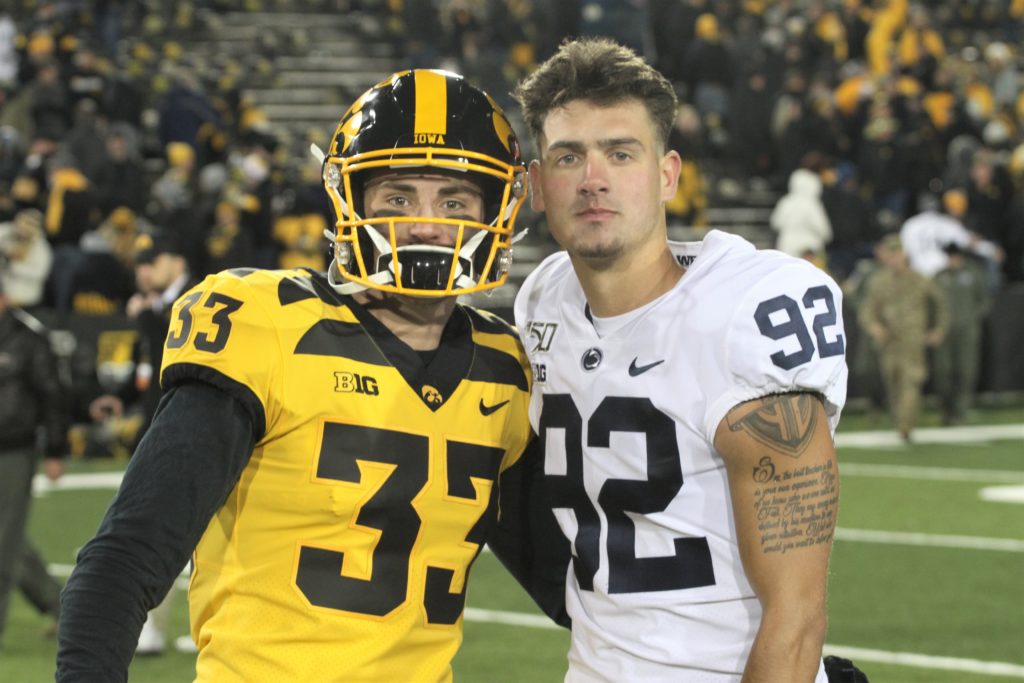 More than a few No. 92 Penn State jerseys could be spotted in Kinnick Stadium on Saturday night.
Jake Pinegar, the Nittany Lions' sophomore place-kicker from Ankeny, had his own cheering section.
The former Ankeny Centennial star didn't disappoint his fans. Pinegar booted a 33-yard field goal in the second half to help ninth-ranked Penn State to a 17-12 victory over No. 17 Iowa before a crowd of 69,034.
The game pitted Pinegar against his former Centennial teammate Riley Moss. Moss, a sophomore defensive back for the Hawkeyes, returned to the field for the first time since he injured his hip in the season opener against Miami (Ohio) on Aug. 31.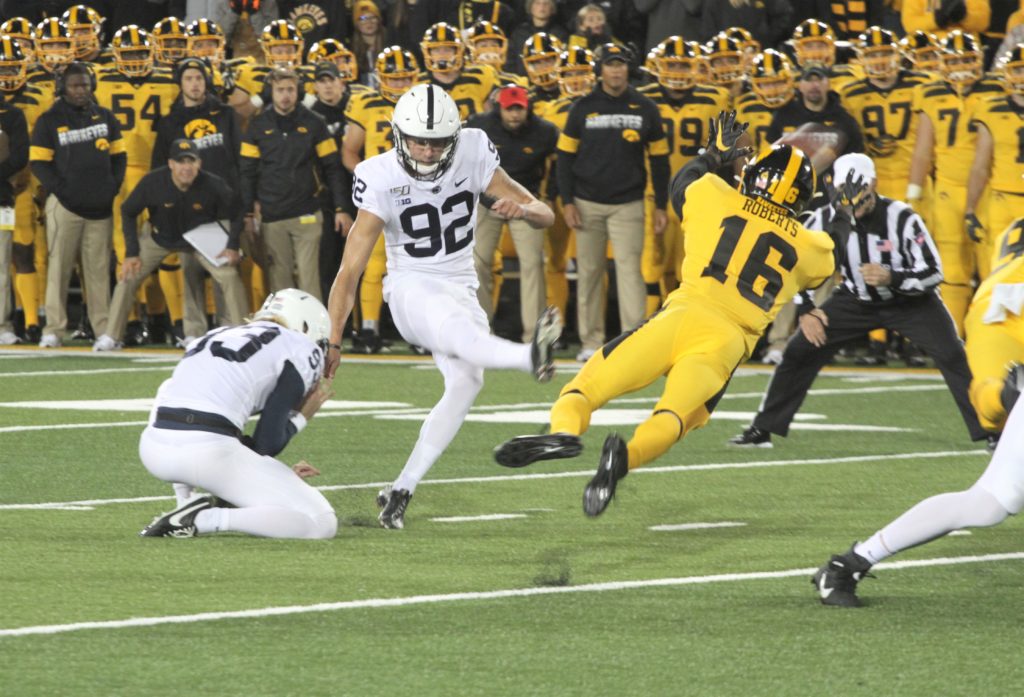 Moss saw most of his action Saturday as one of the gunners on Iowa's punt team. He also saw some defensive snaps in passing situations.
Penn State held a 7-6 advantage at halftime. The Nittany Lions then increased their lead after recovering a fumble by Iowa's Tyler Goodson at the Hawkeyes' 16-yard line late in the third quarter.
Quarterback Sean Clifford passed to Pat Freiermuth for an apparent touchdown shortly thereafter, but after a replay review, the ball was spotted inside the Iowa 1. However, Journey Brown was stuffed for no gain on the next play, then two consecutive holding penalties forced Penn State to settle for Pinegar's field goal.
The Nittany Lions later extended their lead on a 5-yard run by Noah Cain with 5 minutes 17 seconds left. Pinegar tacked on his second extra point to make it 17-6.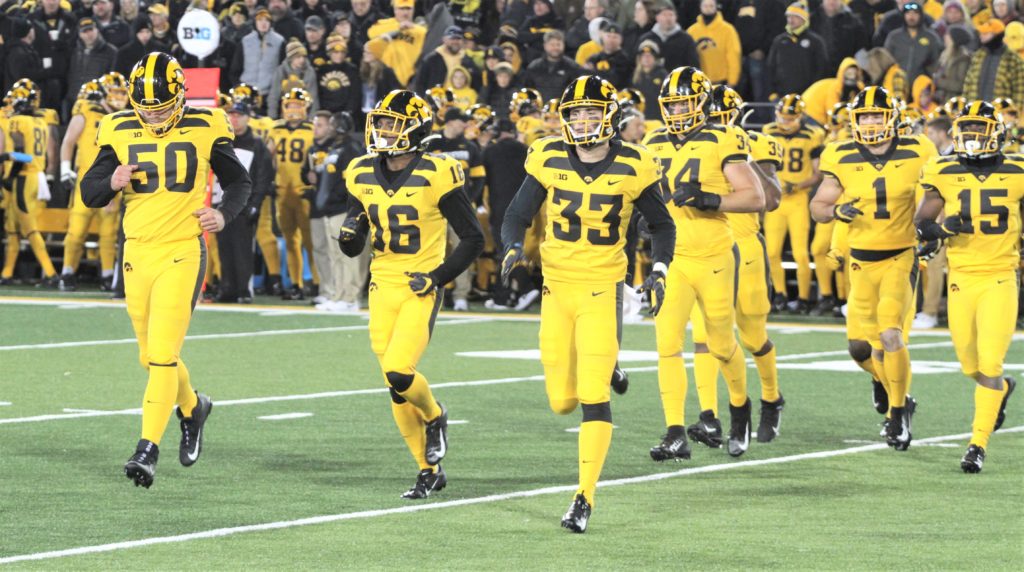 Iowa answered with a 33-yard touchdown pass from Nate Stanley to Brandon Smith with 2:31 remaining, but the Hawkeyes failed to convert a two-point try. Penn State then ran out the clock on the ensuing possession.
The Nittany Lions improved to 3-0 in the Big 10 and 6-0 overall. Iowa's records dropped to 1-2 and 4-2.
After the game, Pinegar and Moss met on the field for a few minutes and posed for the photo shown above.