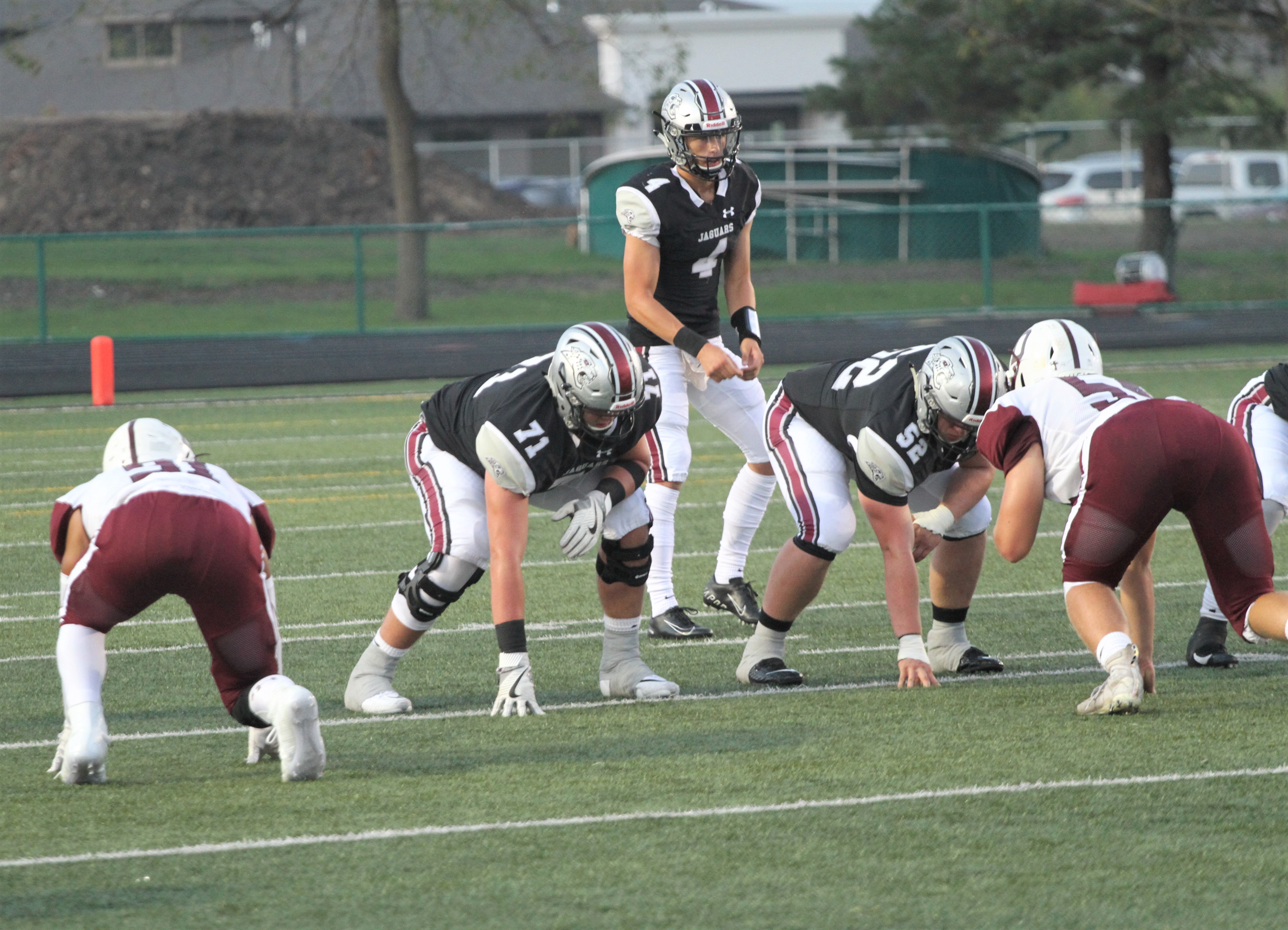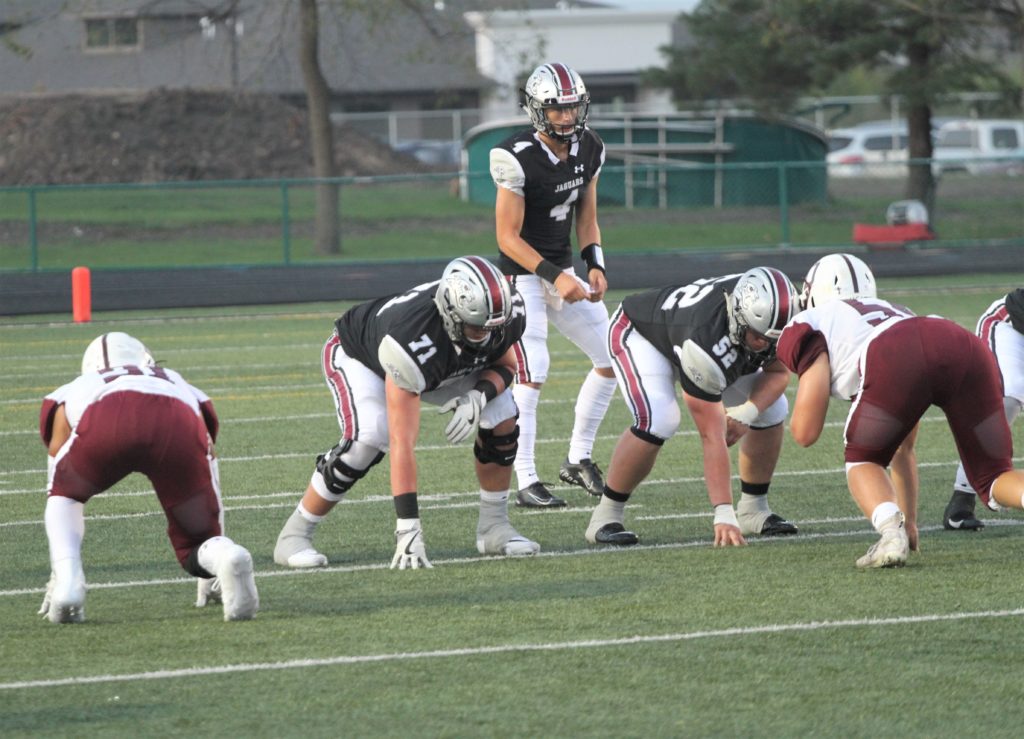 Senior offensive lineman Brady Petersen helped the fourth-ranked Ankeny Centennial football team to a 56-29 victory over visiting Fort Dodge on Friday. The Jaguars racked up 514 total yards, including 426 on the ground, while improving to 6-1 on the season.
Petersen earned all-state honors last year as a junior. He has verbally committed to play for Iowa State.
Here is some inside info on Petersen:
What did you think of your team's performance against Fort Dodge?
We played as a unit on Friday! We weren't a one-man show; we were all pulling on the rope doing our jobs and that's all that the coaches ask of us!
Do you think your team is starting to peak?
I think we are, but we still have a lot of improvement that can happen. But if we keep practicing the way we have these past couple weeks, then I don't think we will have any problem reaching our peak!
You missed a couple of games earlier this season after suffering an injury to your hamstring. How did the injury occur?
After the (Ankeny) game I cramped up so bad in my legs and hamstrings that my right hamstring tore and I had a partially torn hamstring.
Do you feel like you are back to 100 percent now?
Yes, I do.
Your teammate, running back Avery Gates, also missed some games due to an injury, but had a huge night in Friday's win–rushing for 320 yards and five touchdowns. Do you enjoy blocking for him?
Avery is a kid that is passed over by colleges because of his size, but when you get out there and you start playing with him he is just an animal! He makes our O-line look good. Not only that, but he's a leader and we all enjoy watching him and playing with him!
I've noticed that you always grab him and lift him up after he scores a touchdown. How did that tradition start?
I saw a picture of his brother (Jensen Gates) and John Yount doing it about two years ago, and so I told him that we need to bring it back so we've been doing it the past two years!
You have played a few different positions along the offensive line this season. Is it hard to learn all of the different assignments from each of those positions?
No, because our coaches do a great job of getting us ready and we take it upon ourselves to be ready for anything!
Your team's only loss came to six-time defending Class 4A state champion Dowling Catholic on Sept. 20. Did you learn some things about your team from that loss, and do you think the Maroons are beatable?
The loss against Dowling was a good push for our team to realize that we needed to change some things at practice and take things more serious and have better preparation! Are they beatable? They're good, but everyone in Class 4A is beatable! I hope we see them again because that will be a game to remember.
Your team was third in the initial Class 4A RPI rankings that were announced last week. Do you pay much attention to the RPI rankings?
Our team doesn't really pay much attention to the rankings. You can give us whatever ranking you want or make us play whoever you want, it won't change how we do things and go about things.
Your team will host Des Moines Roosevelt on Friday before closing out the regular season on Oct. 24 at Sioux City West. Do you know much yet about the Roughriders, who were sixth in the first RPI rankings?
Roosevelt is a great team with a lot of good players! If we stick to our game that we're playing right now, I think we will be just fine but they are a great team with a great new coach!
I know I've seen you at some of the Iowa State games this season. Do you think the Cyclones are starting to hit their stride on offense?
I think Iowa State is just starting to touch their potential on offense, but they will for sure get better week by week and hopefully I will be able to go and watch them in a Big 12 championship game!
Which position are you projected to play in college, or is that still to be determined?
It is still to be determined. We haven't discussed it much, but I'm prepared to play guard or tackle! I will play wherever they want me!