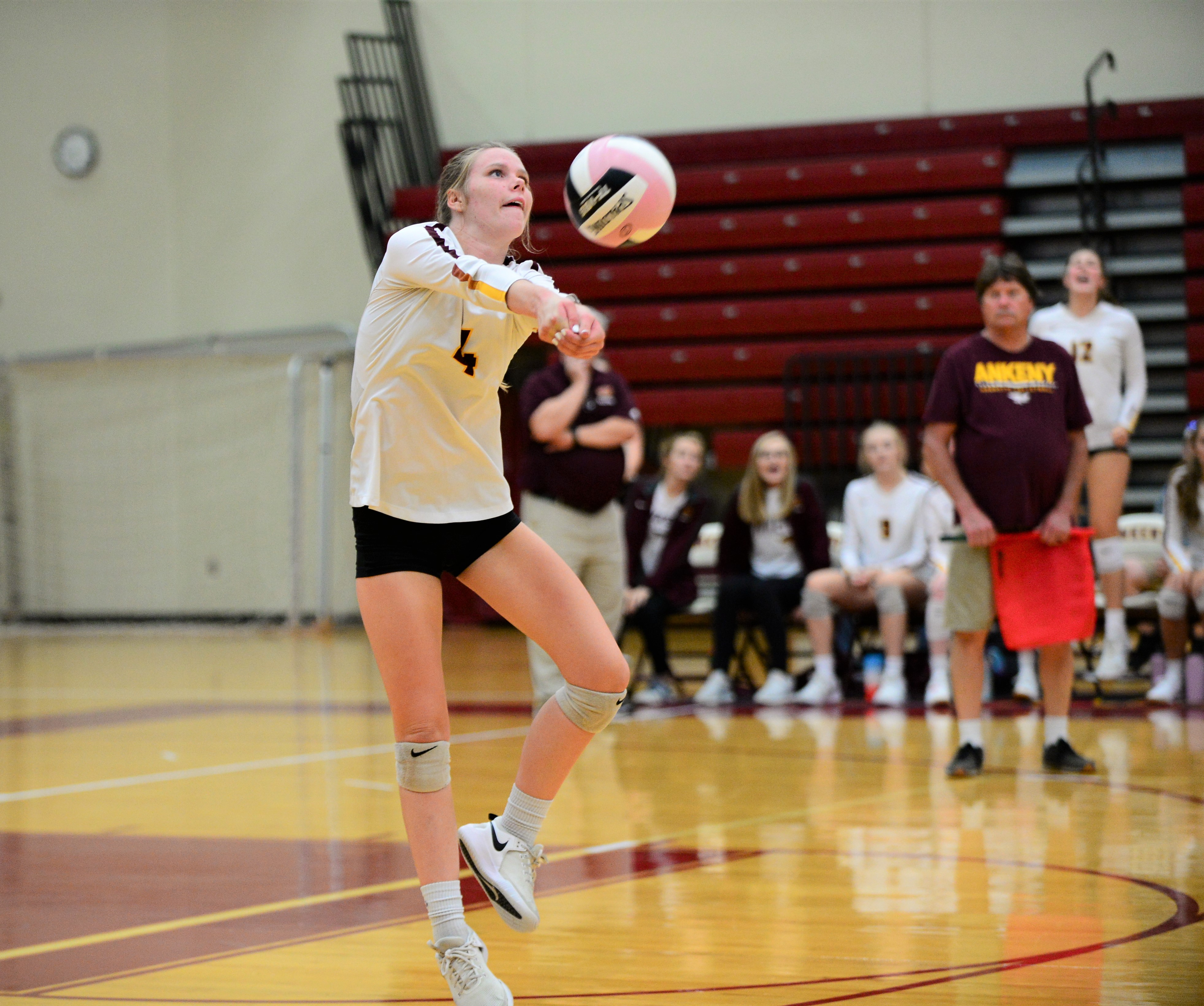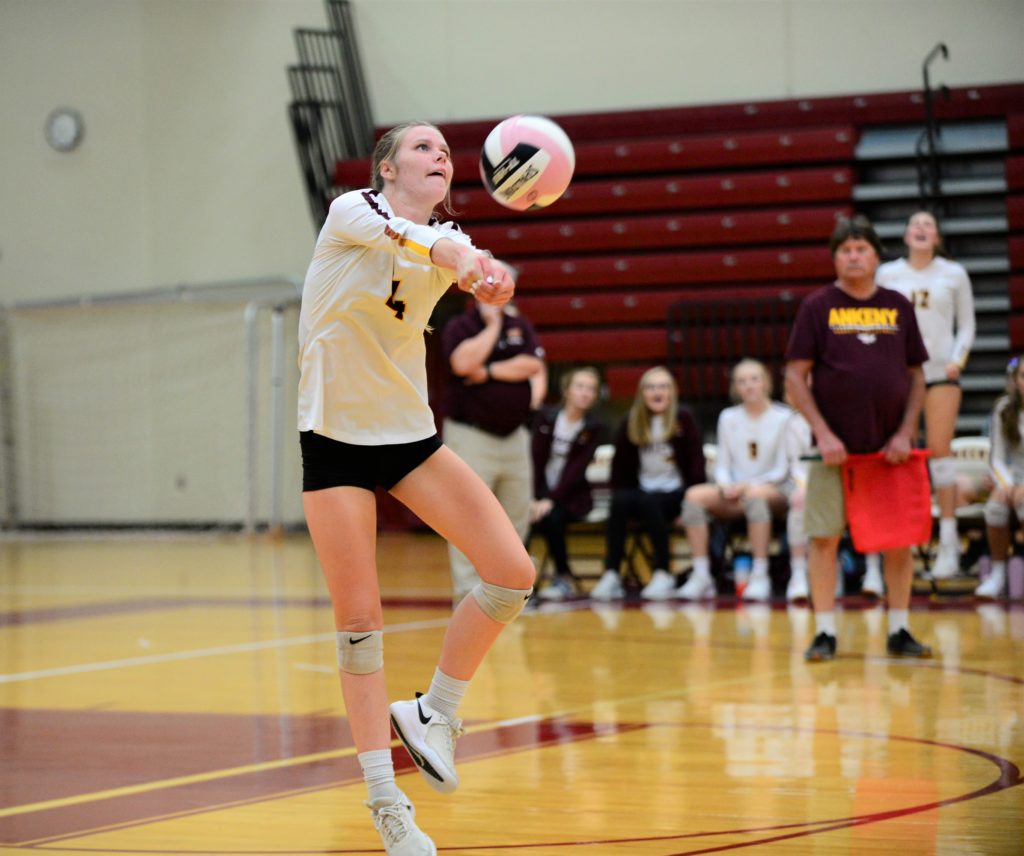 On any given night, a different player can step up big for the Ankeny volleyball team.
On Saturday, it was Lauren Willets' turn.
The senior played a key role as the fourth-ranked Hawkettes defeated No. 11 Bettendorf, 25-22, 18-25, 15-9, to win the Bettendorf Invitational for the fourth straight year.
"Lauren stepped up big for us in the finals with her net play–she had several kills–and her defensive prowess," said Ankeny coach Dave Whims. "She really gave us the lift we needed, and that is the interesting part about this team. The depth continues to improve, and (the bench players) are ready to be called on when needed."
Ankeny extended its winning streak to 13 matches while raising its mark to 33-5 on the season. Bettendorf dropped to 17-10.
"They were much better than their record indicates," Whims said of the Bulldogs. "They were very athletic and did a few offensive things we had not seen–fast, low sets to the middle and outside. We had to adjust our blocking and get to our base defensive positions faster.
"We pulled ourselves together in the third and decisive set and put up a solid block, came up with a few digs that transitioned into points and also served tougher to spots, producing either out-of-system attacks or points," he added.
Ankeny easily won all three of its matches during pool play. The Hawkettes swept Davenport North, Muscatine and Rock Island (Ill.).
"I emptied the bench and interchanged player roles throughout the pool play," Whims said.
Ankeny then defeated No. 12 Iowa City High in the semifinals before outlasting the host Bulldogs to win its third tournament title of the season. The Hawkettes earlier won the Valley and Boone crowns.
"These tourneys are helping us tremendously," Whims said. "Long days of playing, good competition and testing our ability to sustain a focused effort. This should help us come tourney time."
Ankeny will host Johnston in its regular-season finale on Tuesday. The Hawkettes can secure an outright second-place finish in the CIML Central Conference with a victory.
"Our team is surprising themselves about how good they are and can be," Whims said. "They are developing a tough mindset and an attitude of confidence and giving more effort to see how far they can go in the state tourney run."