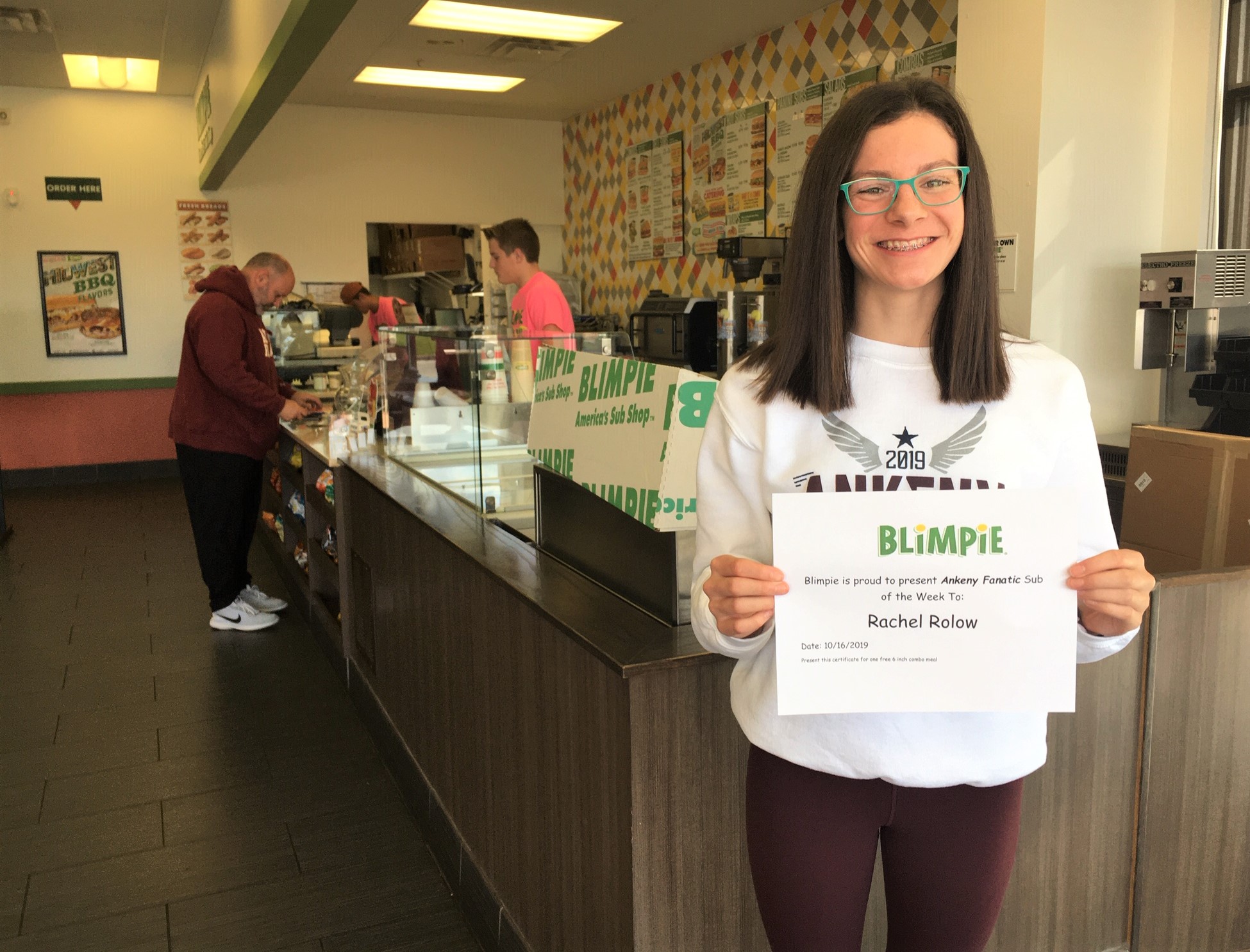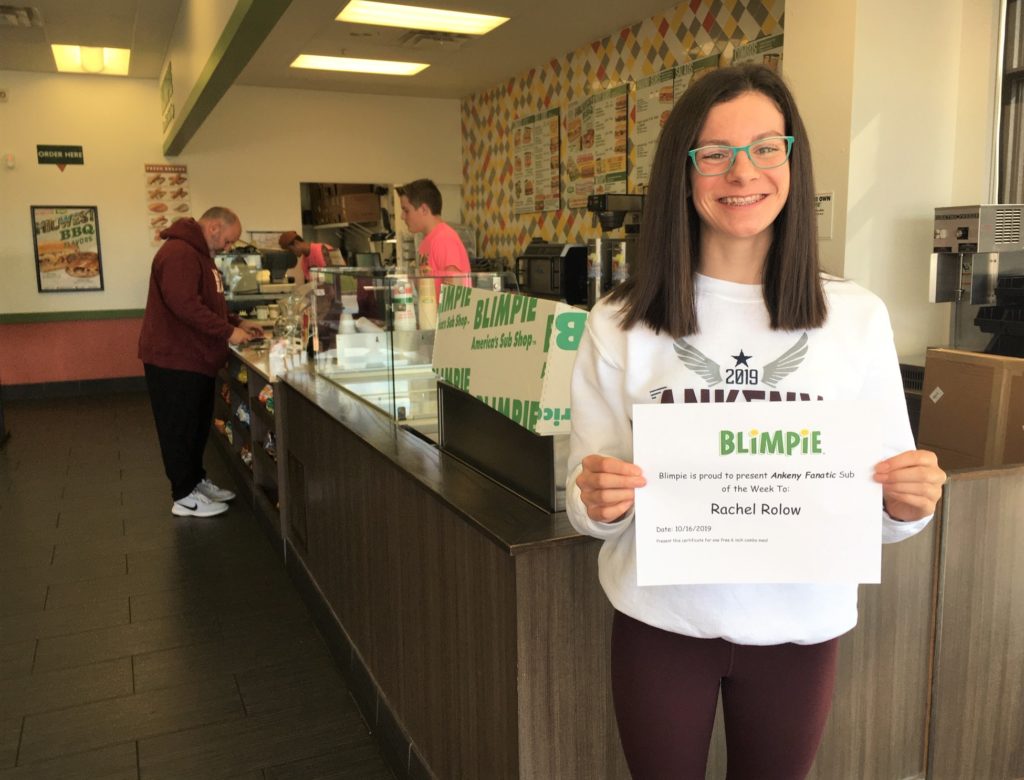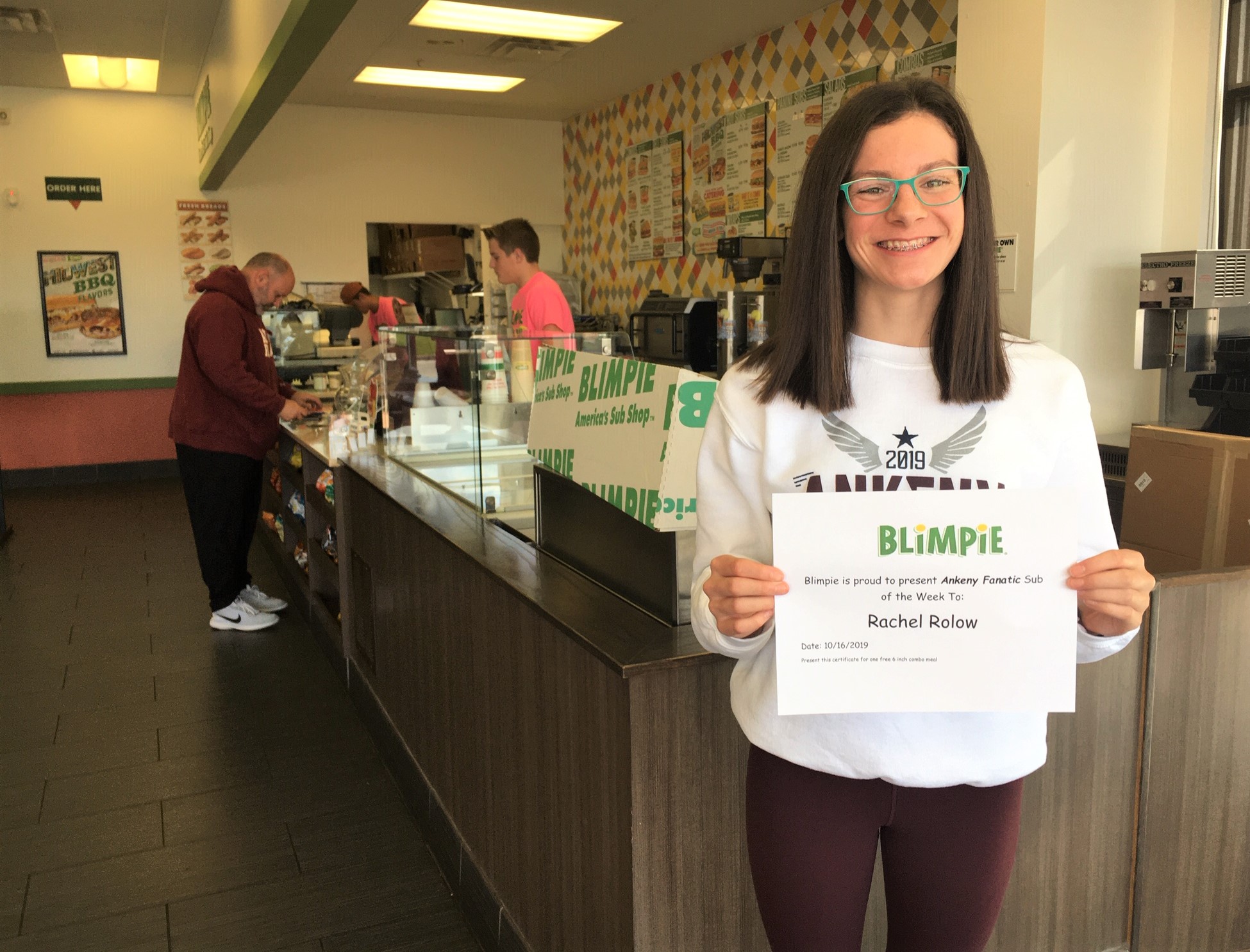 Freshman Rachel Rolow has helped the fourth-ranked Ankeny girls' swimming team to a 5-2 dual-meet record.
Rolow placed second in the 200 individual medley (2:20.19) and third in the 500 freestyle (5:35.27) during Tuesday's dual meet against No. 7 Johnston at Trail Point Aquatics Center. She helped the Hawkettes to a 104-82 victory.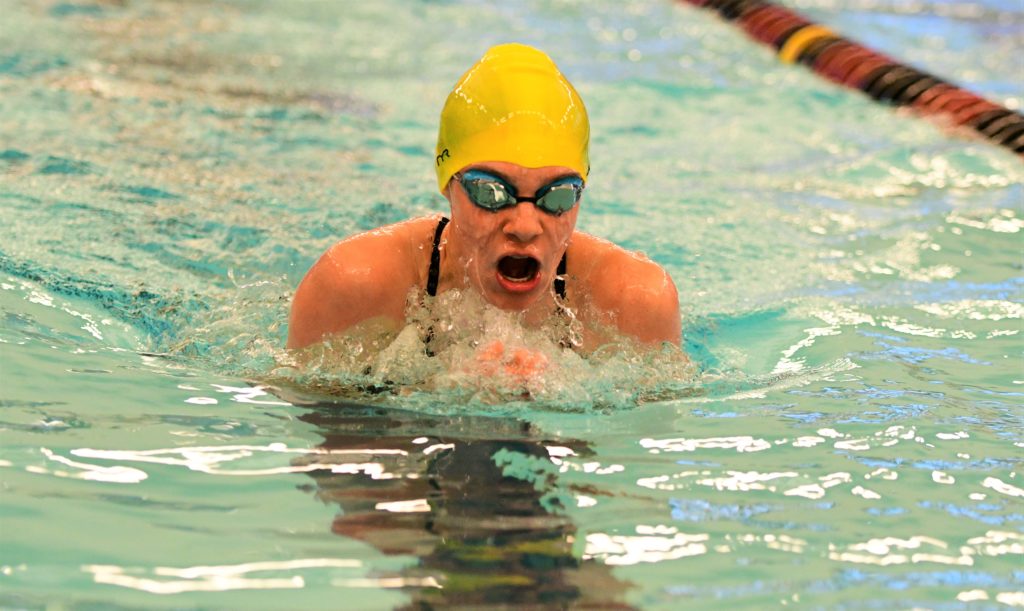 "We have moved Rachel around in some of the most rigorous events, and she's always performed well," said Ankeny coach Michelle Stout. "On relays I can count on a great effort from her no matter which stroke or position she's placed in."
The Hawkettes will host the CIML Central Conference meet on Oct. 22 and 24.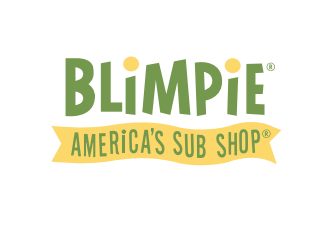 https://www.blimpie.com/stores/12219?latitude=41.7474373&longitude=-93.5984381