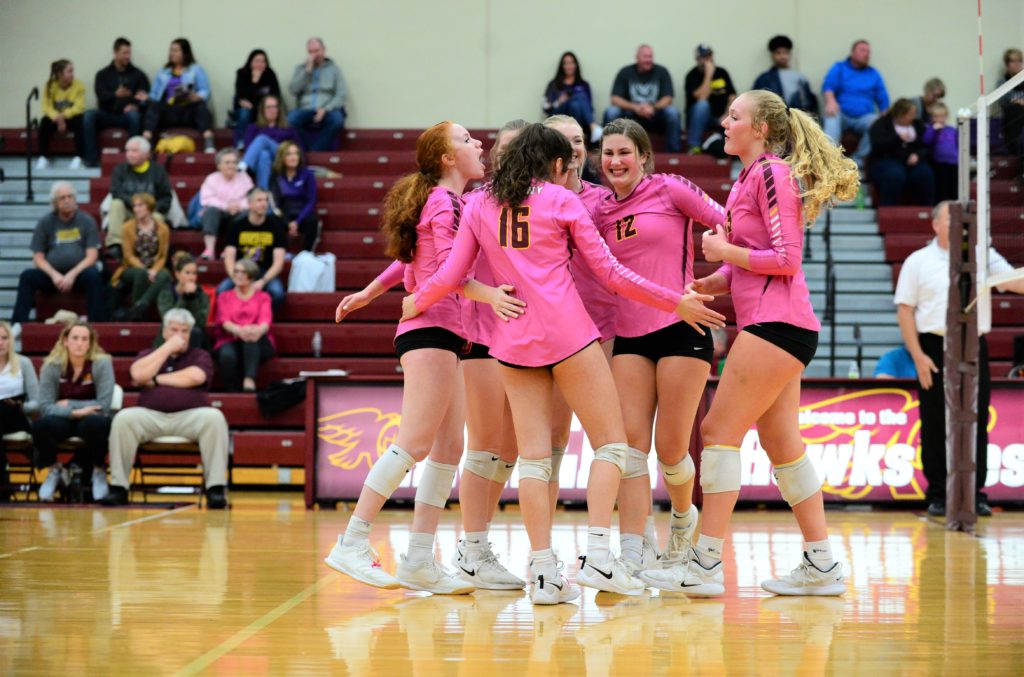 It was almost a flawless performance.
The fourth-ranked Ankeny volleyball team closed out the regular season on Tuesday with a 25-14, 25-18, 25-9 victory over visiting Johnston. The Hawkettes had just four hitting errors in the match while posting a .377 hitting percentage.
In addition, Ankeny blocked or dug up nearly every ball that came over the net.
"We finished the season strong, and we are playing as a team at a high level," said Ankeny coach Dave Whims. "These eight senior players have been playing together over the past few years, and they just know and trust each other on the court. They know if they can't get a ball, their teammate will. Tonight, they refused to let a ball drop on defense."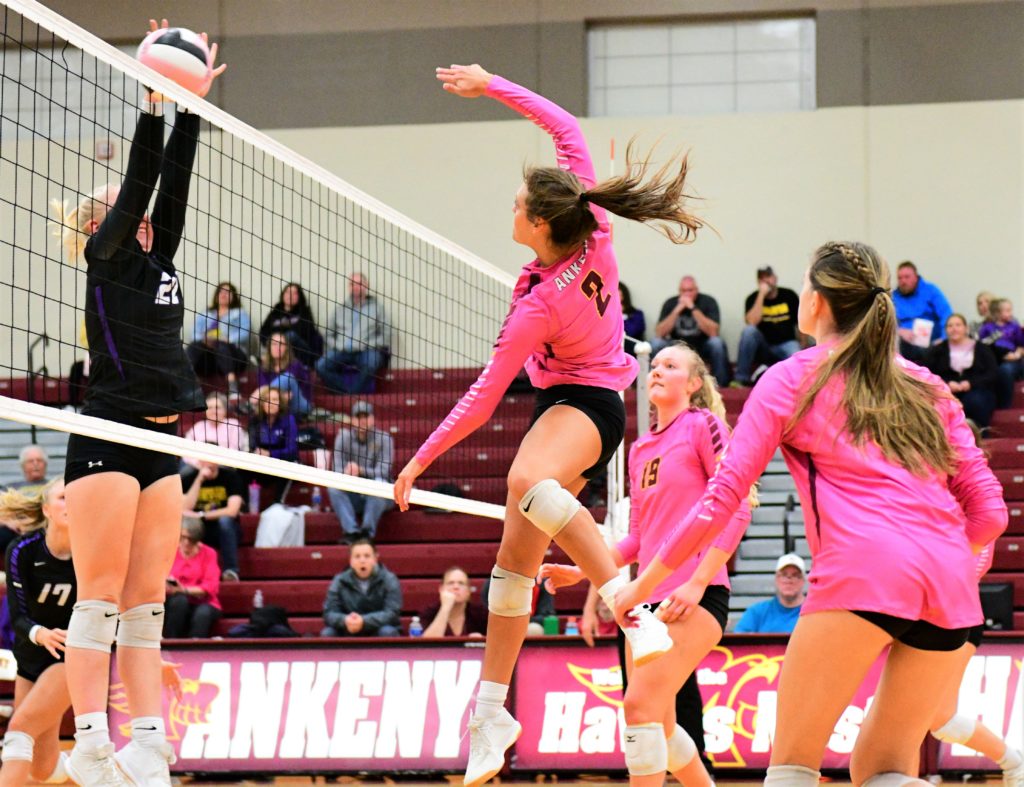 The win was Ankeny's 14th in a row and allowed it to earn a second-place finish in the CIML Central Conference. The Hawkettes finished 4-1 in the league and improved to 34-5 overall, while Johnston's records dropped to 1-4 and 12-16.
Isabelle Vacek led Ankeny's attack with 11 kills. McKenna Scheib added five.
Phyona Schrader dished out 15 assists and also had eight blocks. Marissa Faber had 10 assists.
"The girls are playing with confidence, and it showed tonight," Whims said. "Time and time again they put up a solid block or dug up a tipped ball."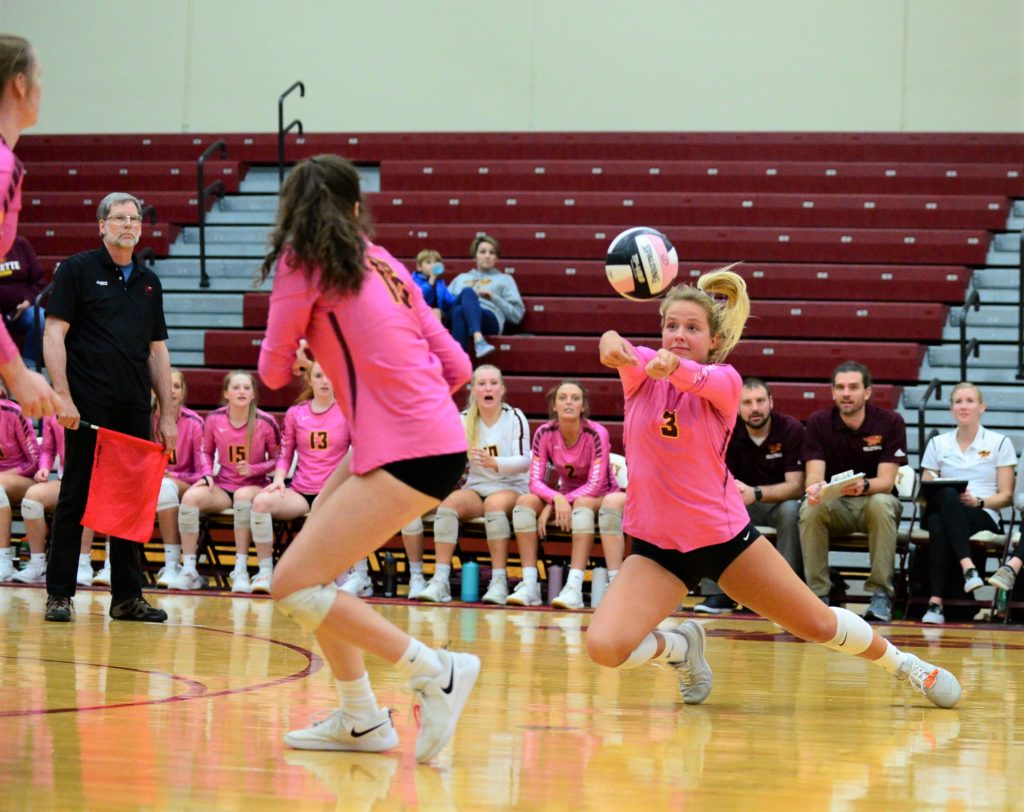 Malea Daugherty had 11 digs in the win, and Kaci Behrens chipped in 10. The strong defensive effort and efficient hitting allowed Ankeny to overcome 11 service errors.
"We had several serving errors, but I will take that aggressive serving anytime," Whims said. "I know I cringe on every missed serve, but the girls reassure me they will do better next time."
The Hawkettes will now have two weeks to prepare for postseason play. They will host Urbandale or Des Moines North in a Class 5A regional semifinal on Oct. 29 at 7 p.m.
"These girls are playing like senior volleyball players who are hungry, determined and ready to get to state," Whims said. "They know what it will take to get there, and they have an idea of what they need to do to win at state."