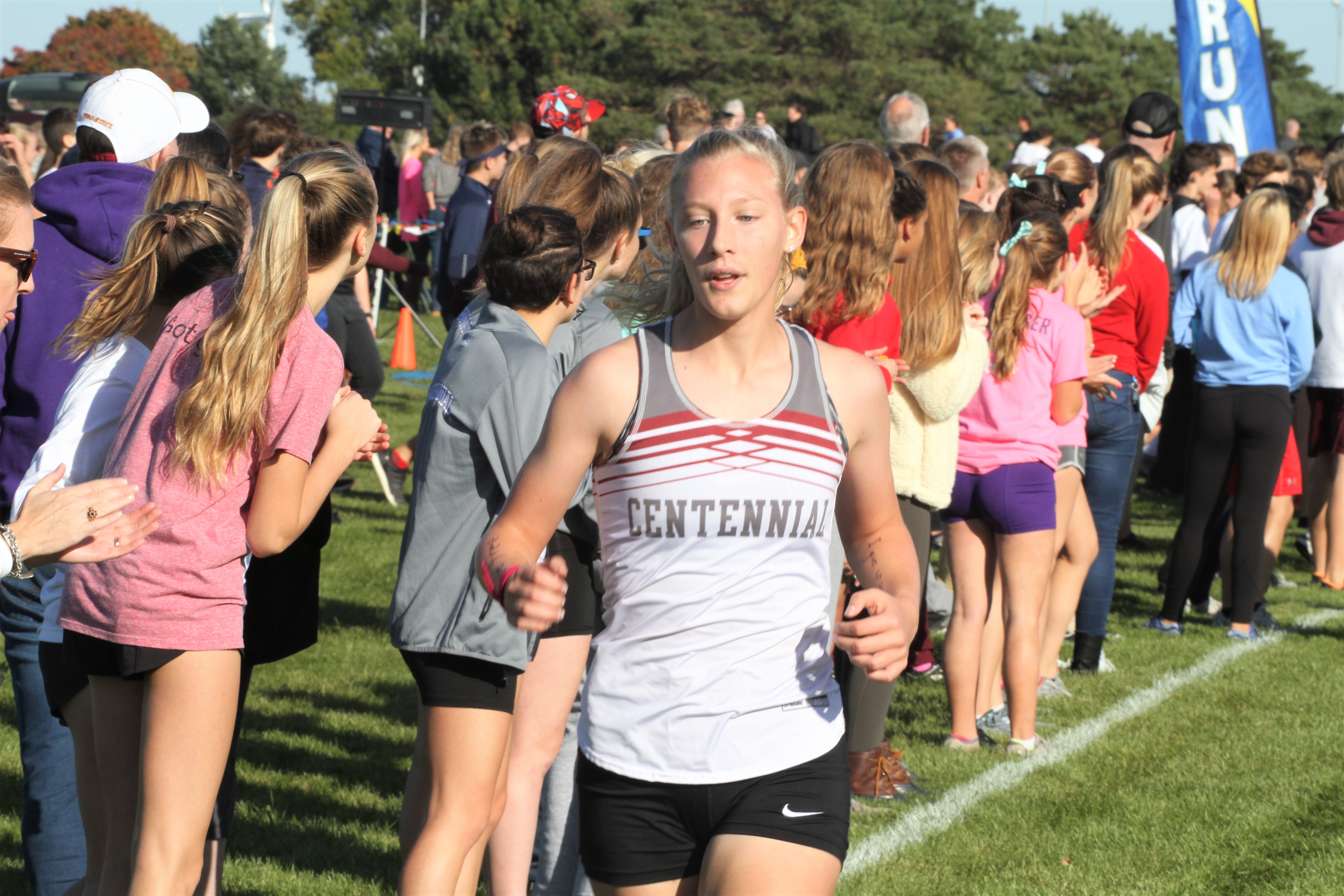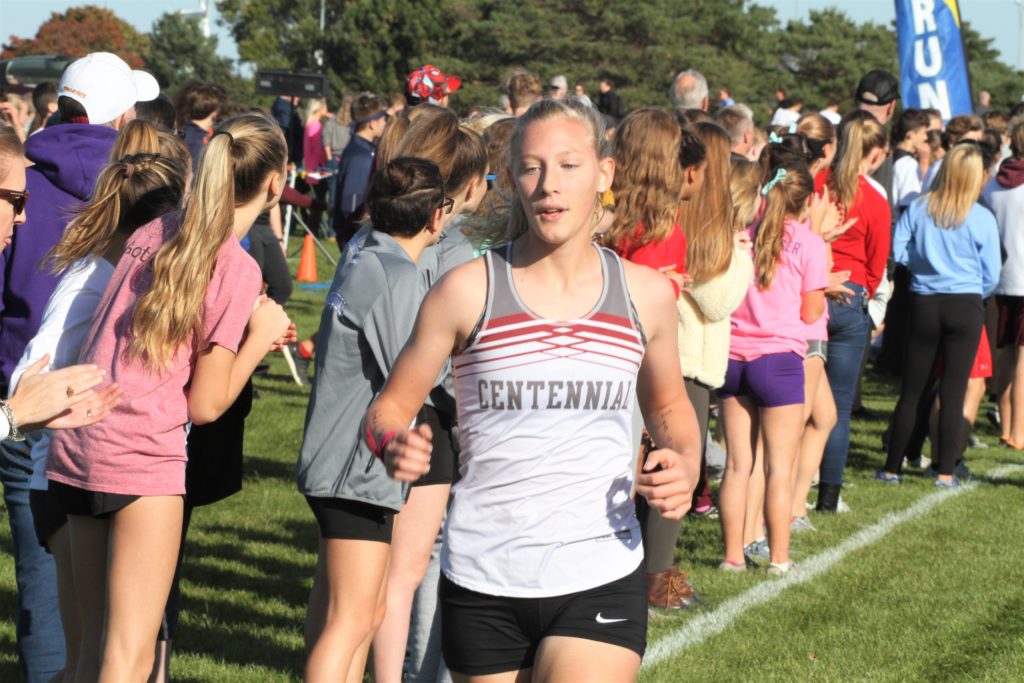 Kathryn Vortherms and the Ankeny Centennial girls' cross country team didn't want to focus on next week's state qualifying meet just yet.
"We know where we're going (for the regional meet), but we don't know the teams there yet," Vortherms said. "We're not going to look until after conference."
Vortherms placed fifth in the CIML Central Conference meet on Thursday at DMACC. She posted a time of 19 minutes 40 seconds to lead the eighth-ranked Jaguars to a runner-up finish in the six-team field.
"We wanted to come and just run well," Vortherms said. "My goal was to have fun."
No. 1 Johnston easily defended its title, finishing with 24 points. Centennial scored 67 points to finish 12 points ahead of No. 10 Urbandale, a team that the Jaguars will face again at the Council Bluffs regional.
"I was very pleased with our second-place finish," said Centennial coach Eric Cogdill. "We were closer to Johnston by time and further ahead of Dowling Catholic by time than we were to open the season, despite not having all our varsity runners at their best."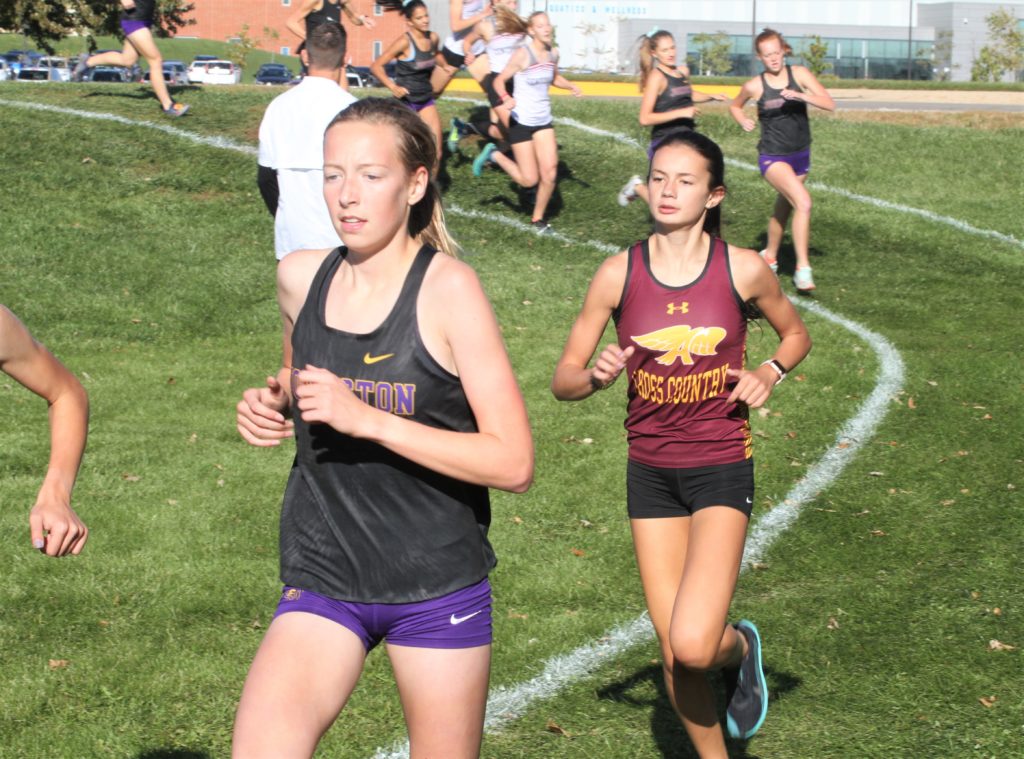 Ankeny, meanwhile, raced to a fifth-place finish. The Hawkettes scored 126 points.
"As a team we fared well among some of the top teams in the state," said Ankeny coach Eric Klingensmith. "I'm proud of our performance, and our ladies will fight hard next week."
Camille Jackson of Ames won the 5k race by nearly 90 seconds. She posted a time of 17:30.
Johnston took four of the next five places, led by Bella Heikes. Vortherms broke up the Dragons' pack, finishing ahead of Clara Toot.
"I was feeling good," Vortherms said. "I do like this course. It's pretty flat."
Freshman Jenna Pitz led Ankeny with an eighth-place finish. She was clocked in 19:51.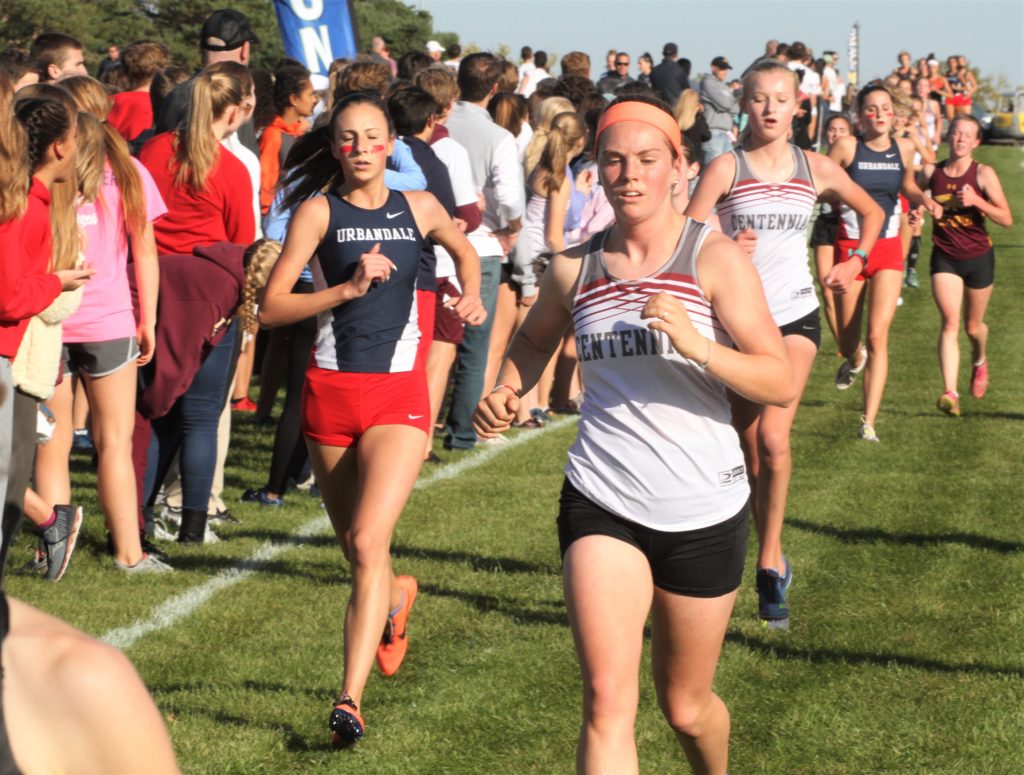 "I was just trying to stick with the front pack," Pitz said. "I knew I could try to finish up there with them."
Pitz was the Hawkettes' top finisher for the fifth time in the last six meets.
"Jenna has been a constant on our team, and she raced phenomenally!" Klingensmith said. "Not only did she place eighth in a tough CIML, but she established her place among some top athletes."
Centennial's Katie Jensen placed 11th in 20:15. Kierstan Fritz took 13th in 20:20, and Rondi Quass was 16th in 20:30.
Those three earned all-conference honors along with Vortherms.
"Our two juniors really had banner days," Cogdill said. "Kathryn bounced back very nicely following a rough race at Iowa City two weeks ago, while Katie has been coming on very strong and finished 11th overall after taking 21st a year ago. Katie is now our sixth different varsity girl to finish in our top two at a meet. Both were within 10 seconds of lifetime bests, and they each turned in a heavy load of training this week."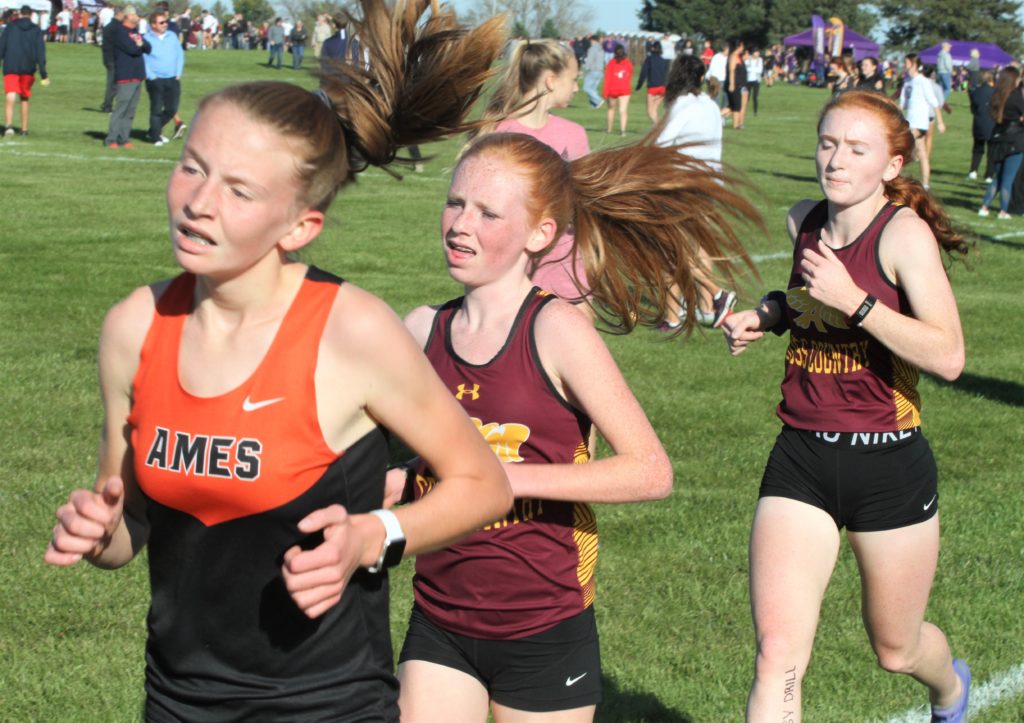 Morgan Graybill placed 22nd for the Jaguars in 20:45. Jeanne Peters was 23rd in 20:52, and Sophie Lee finished 24th in 20:56.
Ankeny's Marika Kisgen took 25th in 21:00. Madeleine Murphy was 28th in 21:13, Cierra Fillinger took 32nd in 21:39, Eva van de Mortel placed 33rd in 21:41, and Paige Beason finished 34th in 21:42.
"We raced very well considering the various changes in our lineup over the past few weeks," Klingensmith said.
Centennial's Kendall Jorgensen won the JV race in 20:32 while leading the Jaguars to the team title. She will join the varsity lineup at the regional meet.
"She would have been right on the edge of earning all-conference honors in the varsity race," Cogdill said. "She will run for us next week as we had already planned to rest one of the seniors."