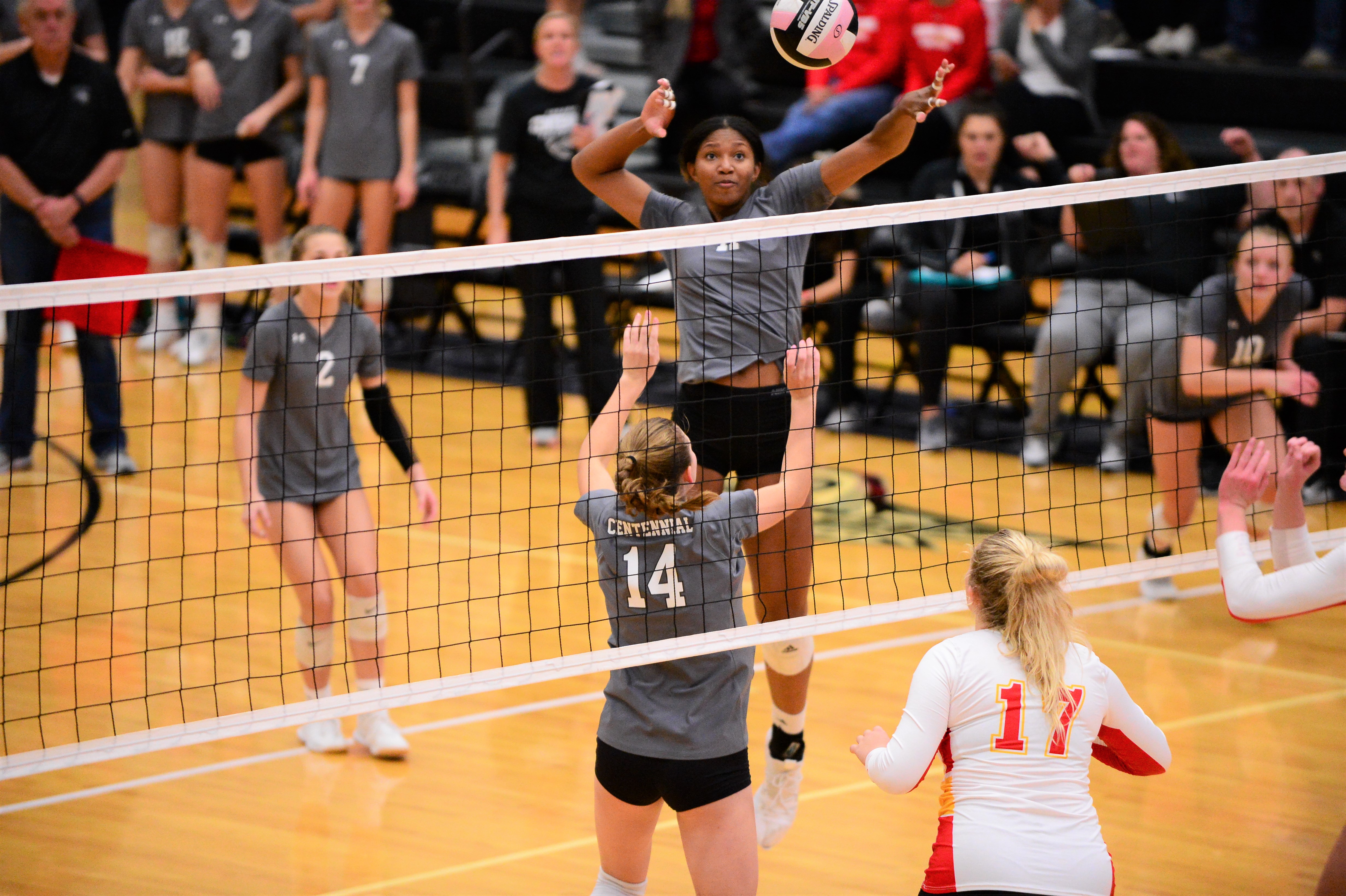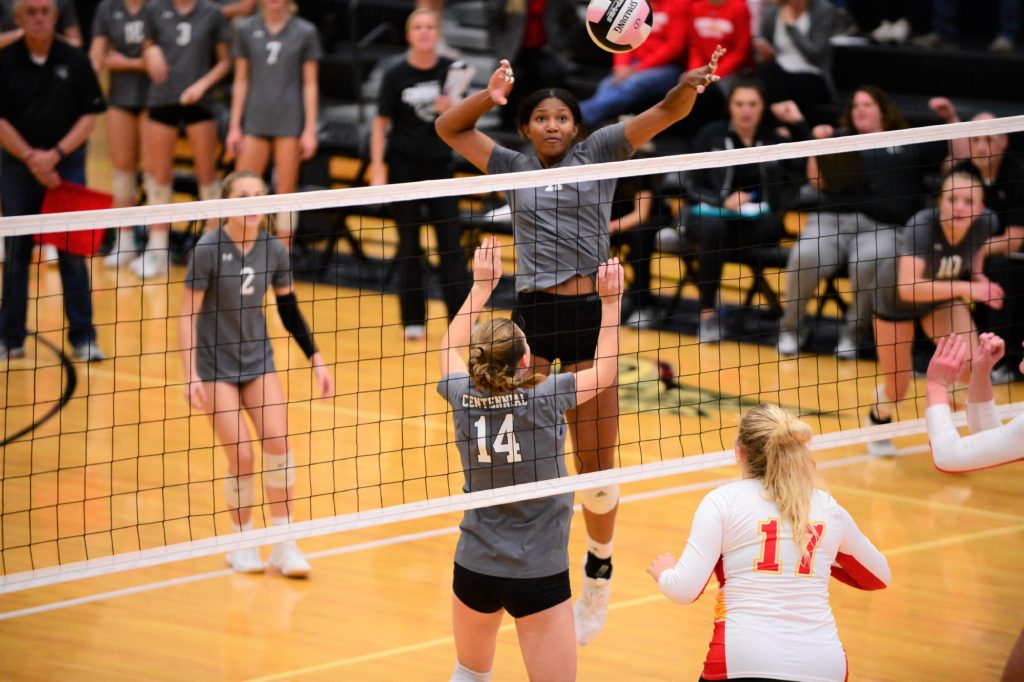 The Ankeny Centennial volleyball team got off to a slow start Thursday.
The Jaguars finished with a loud roar.
Ninth-ranked Centennial closed out the regular season by hosting two other top-10 opponents in a triangular meet. After dropping a 25-19, 25-19 decision to Sergeant Bluff-Luton, the Jaguars bounced back with a 25-22, 18-25, 15-6 victory over Carroll Kuemper.
"We played some great ball and fought for the 'W' against a quality opponent," said Centennial coach Jessica Rinehart. "Similar to (our play) last weekend, it was a true team effort in which everyone did their part to lead to success."
The win over Kuemper improved Centennial's record to 17-14. The Jaguars have won seven of their last nine matches to assure themselves of a winning season.
Kuemper, the No. 7 team in Class 3A, lost for only the fourth time in 35 matches. The Knights had earlier defeated Sergeant Bluff-Luton, the No. 1 team in Class 4A.
"We regrouped (after our first match), but started down by a huge deficit to start the Kuemper game," Rinehart said. "For some reason though, that became a turning point and we started to battle. We put pressure on their passers by serving tough and made a huge comeback. In reflecting back, the match really came down to serving and passing–as most matches do–and we won that battle."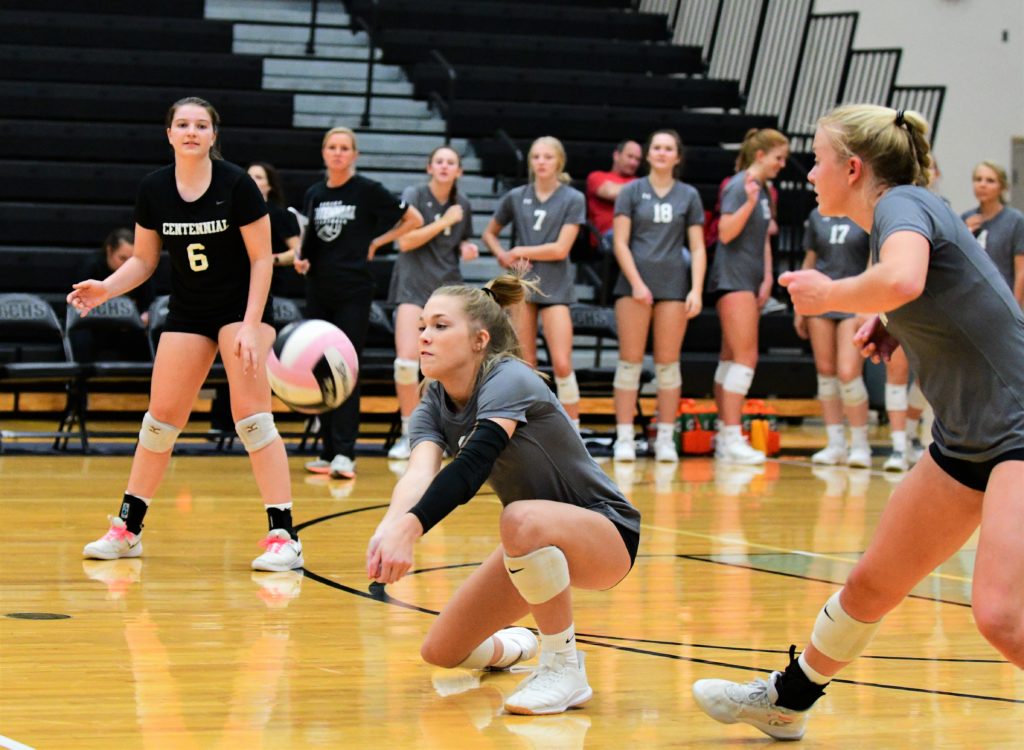 Sergeant Bluff-Luton entered the night with a 31-2 mark. The Warriors swept Centennial before falling to Kuemper in three sets.
"We started out the evening flat," Rinehart said. "Sergeant Bluff is a great team, but we weren't happy with the way we competed. Given that, we were only five or six points away–and we didn't feel like we played our best."
The Jaguars will now have nearly two weeks to prepare for postseason play. They will host Fort Dodge in a Class 5A regional semifinal on Oct. 29 at 7 p.m.
Centennial swept the Dodgers in an earlier match at Fort Dodge.
"I'm proud of this team and their resiliency. They continue to take steps forward," Rinehart said. "Our next steps are to push to see how great we can become in the postseason."