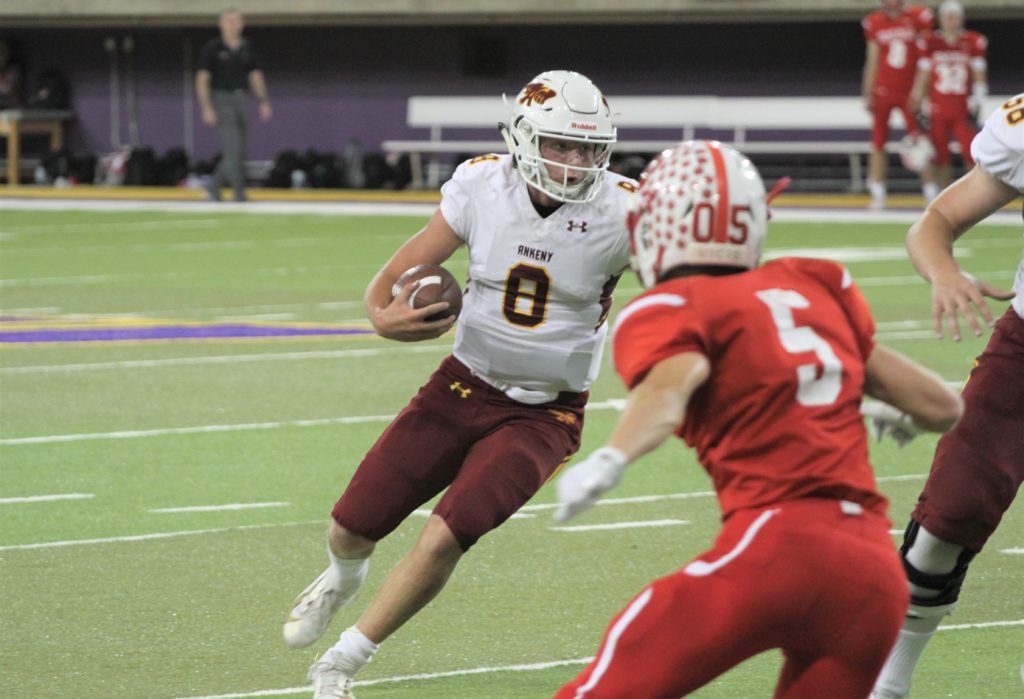 The Ankeny Hawks took a business trip to Sioux City on Friday night and didn't take long to show why they were there.
The Hawks, facing district opponent Sioux City North, took a 77-point lead into halftime and earned a 90-7 win on the long road trip.
Quarterback Jase Bauer only threw five passes all night, completing all of them for 122 yards. He threw for four touchdowns, two of them to Brody Brecht.
The Hawks were clicking on all cylinders on the offensive side of the football as Riley Faeth and Colin Kadolph each finished with 144 yards on the ground. Kadolph ran just seven times and scored three touchdowns.
Defensively, Ankeny intercepted five passes and also recovered a fumble. Ryan Crandall, Cooper Cox and Tamden Webb-Tate each had a pick-six.
The win gives Ankeny a 5-3 record overall and a 3-1 mark in district play as the Hawks moved closer to clinching a Class 4A playoff berth. 
Ankeny will return to the field for Senior Night at Ankeny Stadium on Friday as the Hawks take on Sioux City East (6-2).