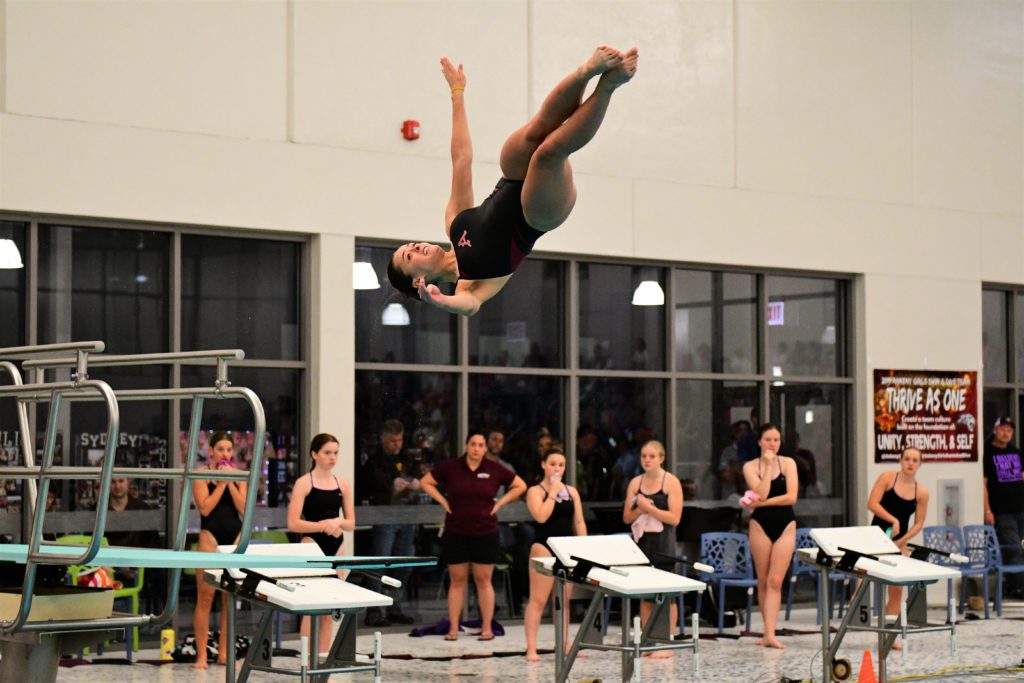 In what could be a preview of next month's state meet, Ankeny's Sydney Jorgensen won the Marshalltown Invitational diving competition on Saturday with a score of 494.05 points. The meet was held at the Marshalltown YMCA, where the state swimming and diving meet will be held on Nov. 8-9.
Jorgensen, who was already the state leader in the six-dive event, won Saturday's 11-dive event by 6.25 points over Ames' Joscelyn Buss. Buss is the state leader in the 11-dive event with a score of 517.89, and she ranks second in the six-dive event behind Jorgensen.
Jorgensen moved into second place behind Buss in the 11-dive state rankings. Her previous best score of 470.85 came at the Des Moines Lincoln Invitational on Aug. 26.
Ankeny's Erica Peters placed sixth on Saturday with a score of 426.10. Dasha Toth was 19th with a total of 361.30, while Kaylynne Snow took 25th with a score of 320.30.
The Hawkettes will host the CIML Central Conference meet this week. The diving competition will be held on Tuesday at Trail Point Aquatics Center, with the swimming events to follow on Thursday.