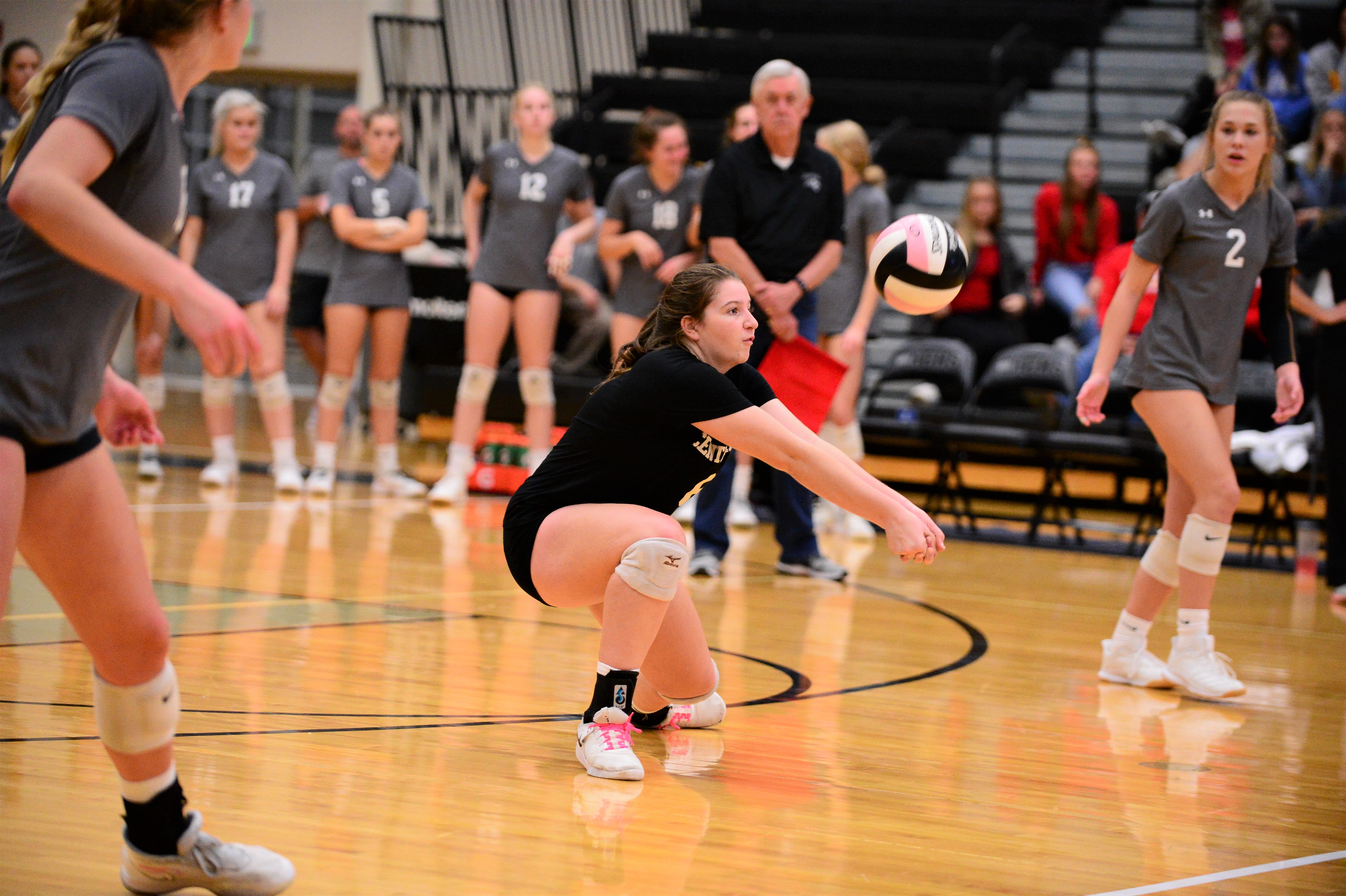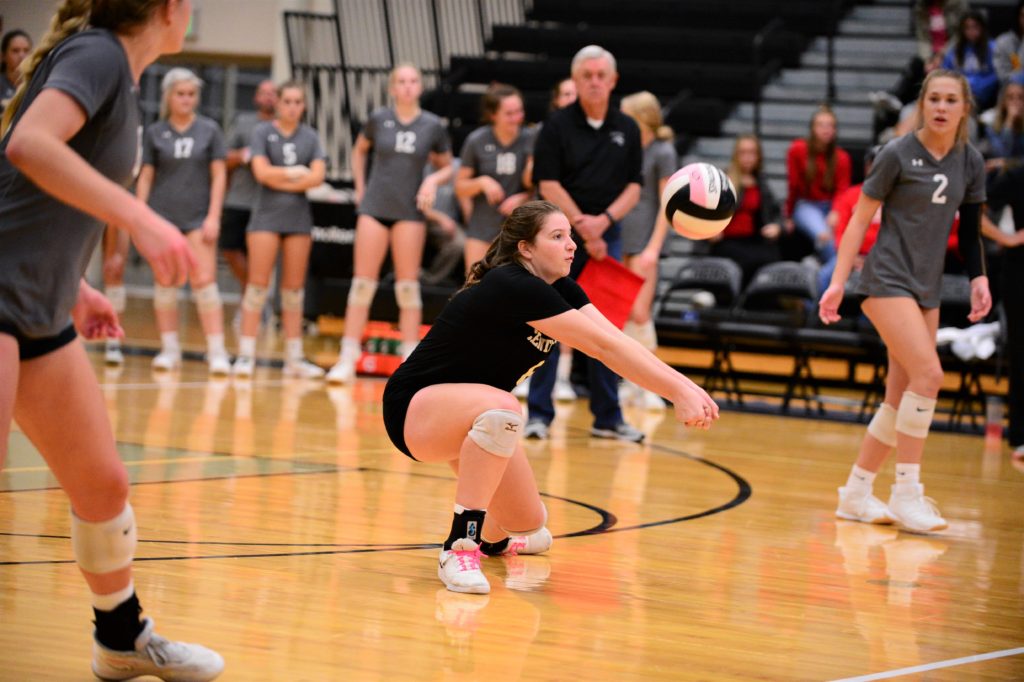 Sophomore libero Ella Becker has helped the ninth-ranked Ankeny Centennial volleyball team to a 17-14 record.
Becker leads the squad with 262 digs. She is tied for third among the Jaguars with 17 aces.
Here is some inside info on Becker:
Your team ended the regular season on Thursday by splitting a pair of matches–falling to Sergeant Bluff-Luton before bouncing back to defeat Carroll Kuemper. What did you think of your team's performance?
Sergeant Bluff-Luton is a quality team and showed why they are ranked No. 1 in Class 4A, but as a team we didn't play up to our full potential. We regrouped in between matches and even with a slow start, we dug deep, came together and finished strong against Carroll Kuemper.
How did Sergeant Bluff-Luton compare to some of the other top opponents that you have played?
They were a very technically sound team, and they ran their offense faster than most of the teams we have played this year.
What has been the highlight of your season?
The highlight (so far) has been our team's performance at the Cedar Rapids Jefferson tournament (on Oct. 12). We played with high energy and competed hard against some tough teams. We played for each other and had a ton of fun which resulted in some quality wins. The long day was topped off with more team bonding when our bus broke down and we had to hang out waiting for the new one to arrive.
You are one of five sophomores on the varsity squad. Coming into the season, did you expect you and your fellow sophomores to play such key roles?
We graduated some amazing players from last year, and there were many shoes to fill. There are quality players within each grade and competing for playing time throughout this season has definitely made each player better and created depth for this year's team.
Your team has had some ups and downs this season. Did it just take awhile to find the right chemistry?
Yes, a few of us have played together, but for the most part, it was a new team and it took us a little while to learn how to play with each other and connect well. I am confident that we have found our groove and are ready for postseason play. I'm proud to be part of such a gritty team and these girls mean the world to me. They are now some of my best friends as well as my teammates.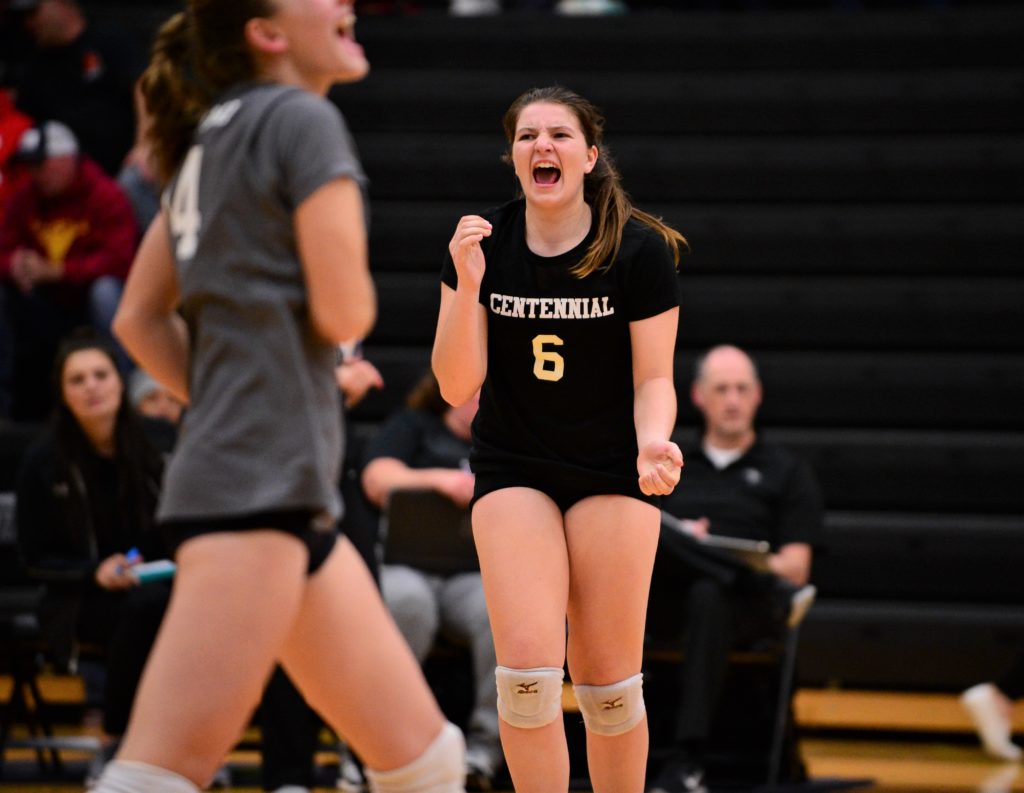 Your teammate, Devyn Robinson, was an all-American last season. Had you played with Devyn much before this season?
No, this summer was the first time I have ever played with Devyn.
Do you enjoy trying to dig up her spikes during practice?
Yes, having an impact player such as Devyn hit at you in practice definitely improves your defense. Any dig I can get up against her is a confidence booster. She is the kind of player that makes everyone around her better. She is a true leader and an amazing teammate!
Your squad has now won seven of its last nine matches. Do you think you are peaking just in time for the postseason?
I definitely think we are peaking at the right time. We are playing for each other now and are committed to working hard every day to achieve the goals we have set this season.
Your team will host Fort Dodge in a Class 5A regional semifinal on Oct. 29. Do you remember much about the match on Sept. 3, when your squad swept the Dodgers in Fort Dodge?
I really don't…Sept. 3 seems like such a long time ago. We are definitely a tougher team and one that has made great improvements since that earlier match.
With a win, your team would likely have to travel to No. 8 Council Bluffs Lincoln for the regional final on Nov. 4. Do you know much yet about Lincoln?
Our first focus is Fort Dodge. We did scrimmage Council Bluffs Lincoln early in the season and they were a strong, scrappy team that didn't let balls hit the floor. If that is who we end up playing, it should be a fun, competitive match.
Would you like to play volleyball in college?
Yes, I love the game of volleyball and am hoping to get an opportunity to play at the next level.