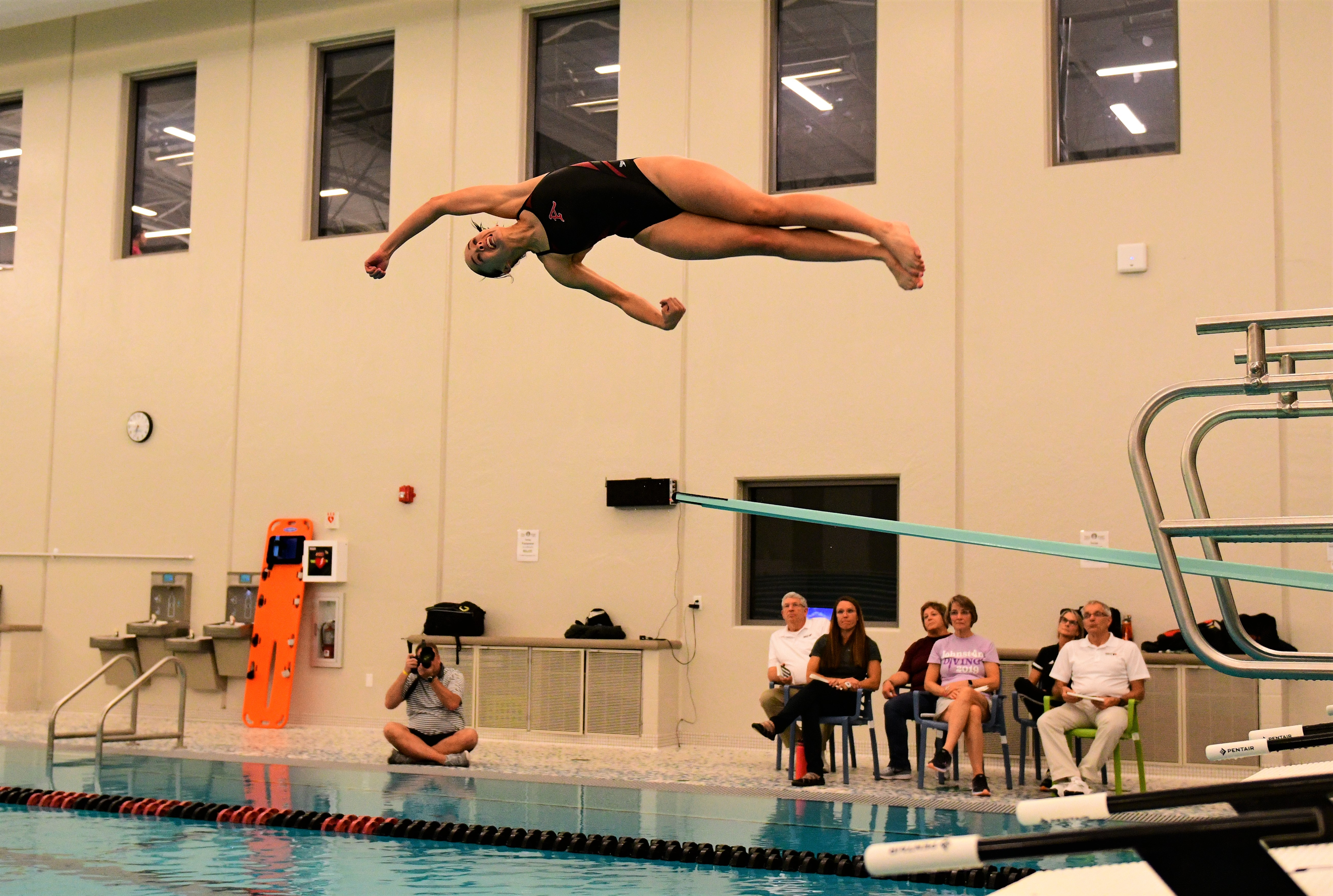 After winning the Marshalltown Invitational on Saturday, Ankeny senior Sydney Jorgensen knocked off the state's top-ranked diver for the second time in four days on Tuesday to capture the CIML Central Conference title at Trail Point Aquatics Center.
Jorgensen posted a season-best score of 506.85 points to easily defeat runner-up Joscelyn Buss of Ames, who finished with 440.10 points. Buss is the state leader with a score of 517.59, which she posted on Sept. 24.
"I felt that Marshalltown was a great opportunity to really see where all of the divers in the state match up with one another," said Jorgensen. "I was really happy with how our entire team performed at that meet, and it definitely helped me gain confidence in my diving. Every meet is a new challenge, so I don't want to say it made me believe I could win again, but it definitely helped me believe in myself more!"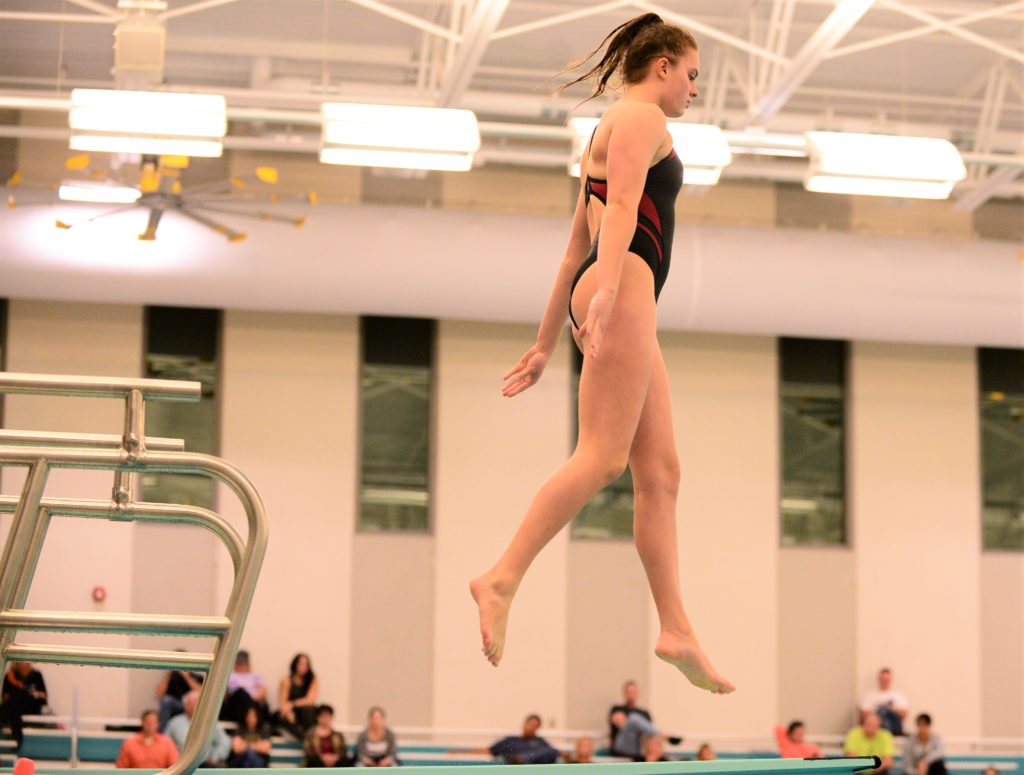 Jorgensen led the fourth-ranked Hawkettes to a 1-4-5 finish in the 11-dive event. Erica Peters placed fourth with 417.80 points, while Dasha Toth took fifth with 398.40.
Ankeny's Kaylynne Snow added a 12th-place finish, scoring 308.35 points.
"The girls all turned in great performances," said Ankeny coach Michelle Stout. "I'm in awe of how far this program has come in just three seasons. (Diving) coach Mandy Parton has also done an exceptional job in preparing this team for competition."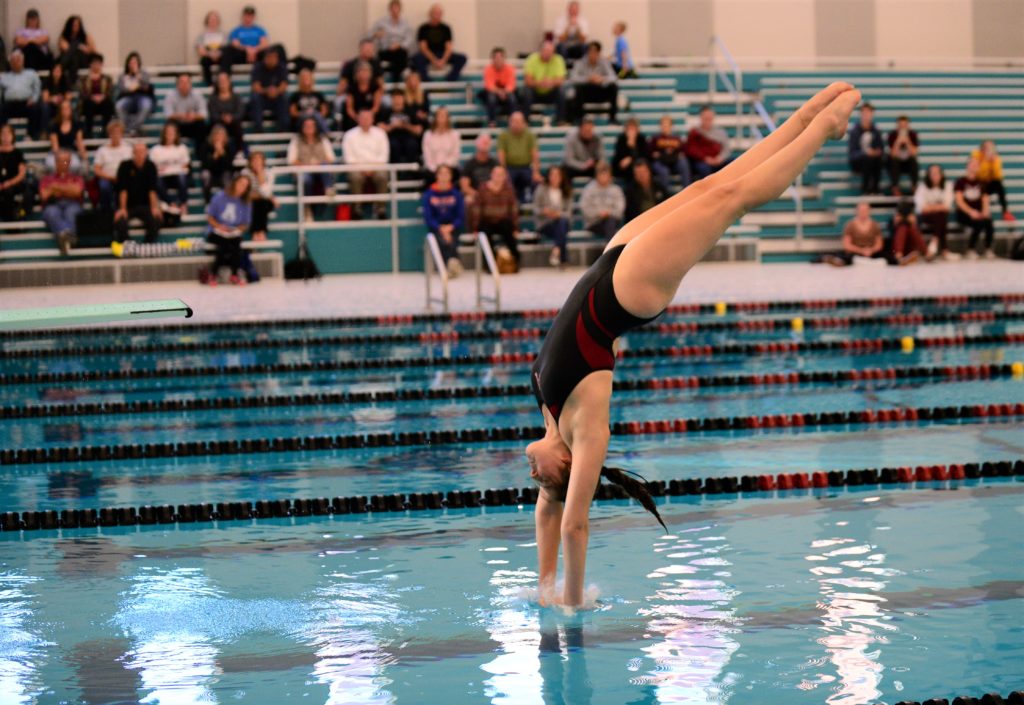 Jorgensen has established herself as one of the favorites–if not the favorite–to win the state diving championship next month in Marshalltown.
"I can't wait to get back to practice to continue to hone down on all of my dives because regionals and state are right around the corner," Jorgensen said. "It's going to be anyone's game–there are many talented divers–so I can't wait to challenge myself and be as prepared as possible!"
The Central Conference swimming meet will be held on Thursday at Trail Point, beginning at 5 p.m. No. 2 Ames will be looking to defend its title, but last year's runner-up–Dowling Catholic–recently took over the state's No. 1 ranking.