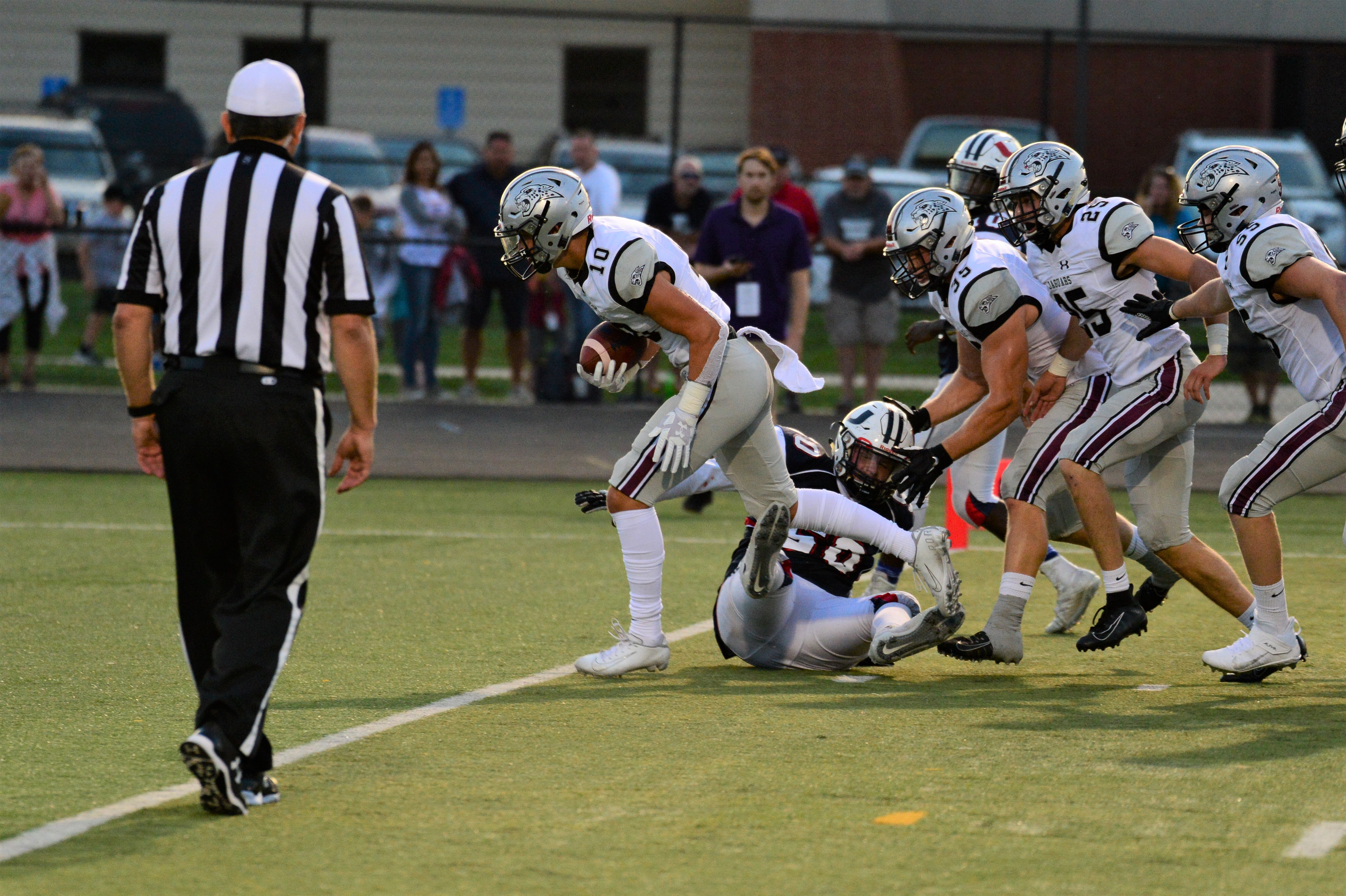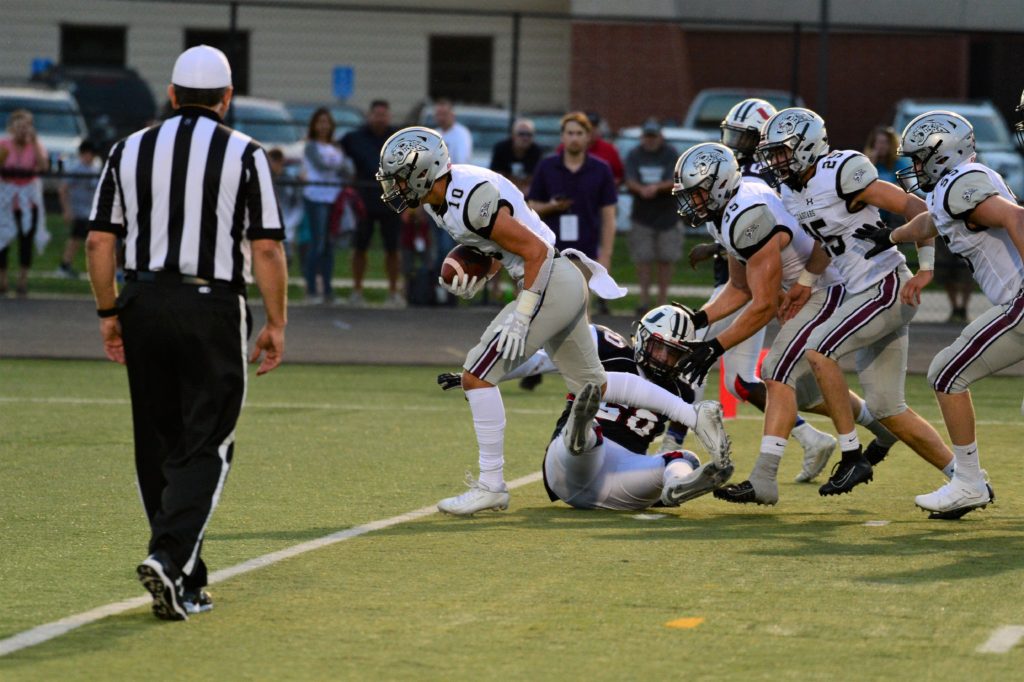 The Ankeny Centennial football team will have to wait a little while longer to find out its first-round playoff opponent.
The Jaguars know, though, that they'll be opening the postseason at home.
Centennial closed out the regular season on Thursday with a 63-14 victory at Sioux City West. The Jaguars finished 5-0 in district play and improved to 8-1 overall.
"We will definitely be a top-four seed," said Centennial co-head coach Ryan Pezzetti. "We know we're going to have a home game in the first round, and we're looking forward to it."
The Jaguars tuned up for the playoffs with an easy win. Most of the Centennial starters were on the bench by the end of the first quarter.
On the game's opening drive, Hayes Gibson tossed a 30-yard touchdown pass to Dylan DeAngelo on fourth-and-9 to ignite the rout.
"We got the ball first and had a nice little drive to score the first touchdown," Pezzetti said. "We got some things going after that, and we had a lot of guys touch the ball and score touchdowns."
After a defensive stop by Centennial, Avery Gates raced 49 yards for a touchdown on the Jaguars' next play from scrimmage. He then scored again on a 4-yard run shortly after West threw an interception.
The Jaguars increased their lead to 28-0 on a 4-yard run by Trey Porter. His touchdown was also set up by an interception.
Another West turnover, this time on a fumble, led to Centennial's next score. Tyler Johnson found the end zone from 3 yards out for the Jaguars.
Mark Loiola scored on runs of 24 and 19 yards as Centennial built a 49-7 halftime lead. Kaden Stewart added two more touchdowns in the second half on runs of 17 and 3 yards.
"Our starters didn't play an extremely long time," Pezzetti said. "We started pulling them out of there about midway through the first quarter and got some other kids in there that were deserving of playing. By the end, we ended up playing a lot of kids, and that was some good experience for those kids."
West finished with a 0-9 record, its second winless season in the last four years. The Wolverines were outscored by a 492-51 margin this season.
Thursday's game provided some rest for a Centennial squad that will likely have played six playoff teams during the regular season.
"We did have a meat grinder of a schedule," Pezzetti said. "But right now, we feel like we're probably as healthy as we've been all year."
The Jaguars will watch the results of Friday's games come in, then wait for the playoff pairings to be revealed.
"It can drive you crazy trying to figure out who you're going to play," Pezzetti said. "There are still some games Friday that are going to influence a lot of things."