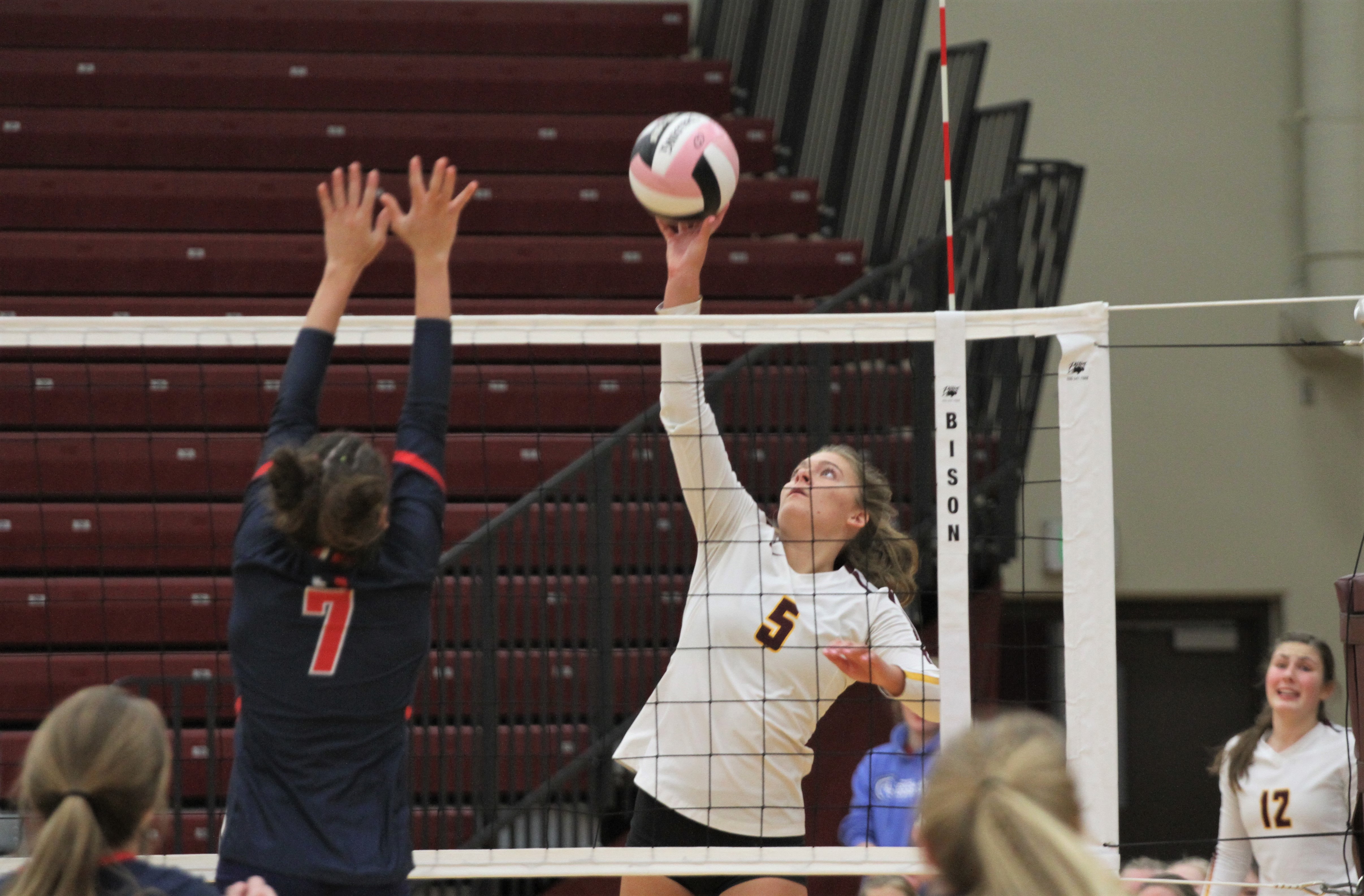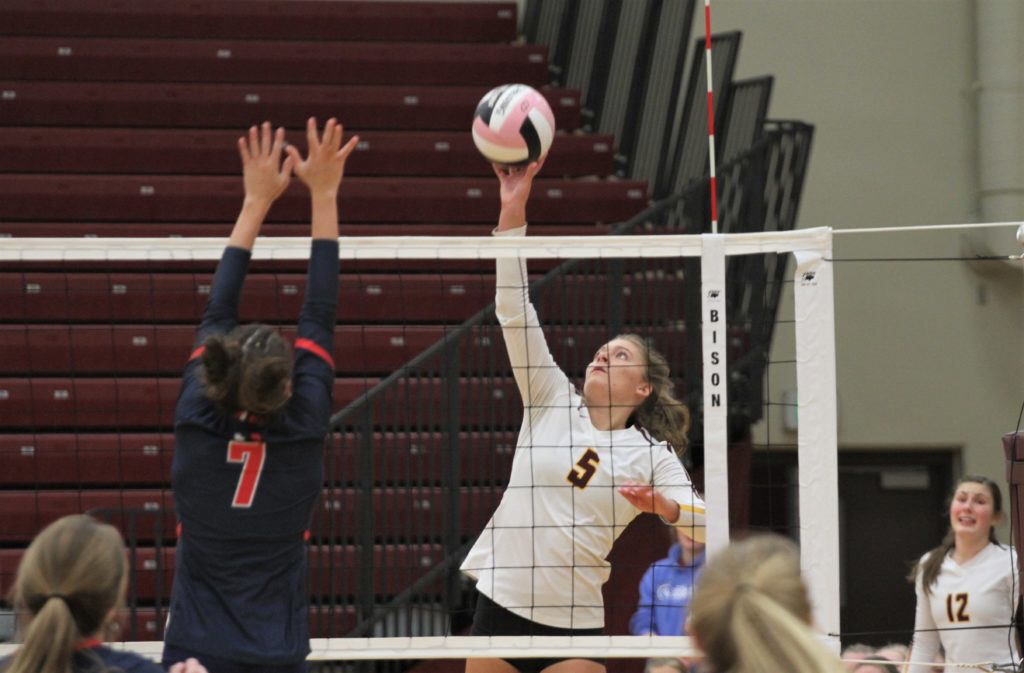 McKenna Scheib made the most of her second opportunity to play against the Urbandale volleyball team.
The Ankeny junior suffered an ankle injury during the Hawkettes' win at Urbandale on Sept. 24. She was out of action for the next two weeks.
On Tuesday, Scheib had eight kills as the fourth-ranked Hawkettes rolled to a 25-7, 25-11, 25-21 victory over No. 13 Urbandale in a Class 5A regional semifinal at Ankeny. It was the 15th straight win for Ankeny (35-5), which will host No. 12 Cedar Rapids Kennedy (20-18) in the regional final on Monday.
"It was really fun," said Scheib. "It was exciting, because this is the team that I (injured my ankle against). So I finally got to play against them."
Ankeny coach Dave Whims used 13 different players in the match. The Hawkettes racked up 18 aces, nine of them by setter Phyona Schrader.
"We've been working on serving a lot in practice lately," said Schrader, who completed 16-of-17 serves and also had five kills, 18 assists and four blocks.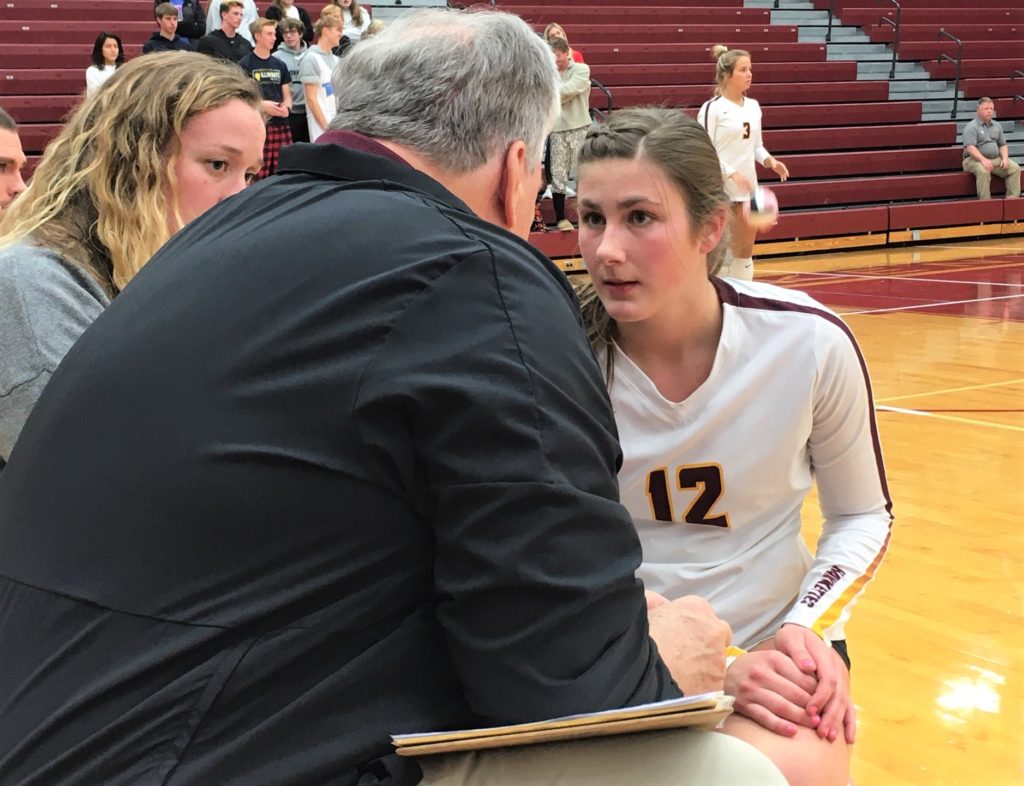 Malea Daugherty added three aces for Ankeny, which jumped out to a big early lead in all three sets. The J-Hawks finished the season at 20-17.
"The kids really served the ball well," Whims said. "That just took (Urbandale) completely out of their rhythm. Mostly, it was a serving game for us. I didn't know if we could do that, but we've worked hard on serving. We just can't serve easy ones because we don't have the height–we don't have a 6-foot-3 girl up there blocking, so we have to serve tough."
Daugherty had two of her aces as Ankeny scored the first eight points of the match. Scheib smashed a kill during the run that deflected off the face of Urbandale's Madi Lynch, making it 6-0 and forcing the J-Hawks to call a timeout.
Ankeny was playing for the first time since Oct. 15, but the Hawkettes hardly looked rusty.
"We focused mostly on ourselves and our skills in practice," Scheib said. "As middles, we worked on a lot of slides. We were ready to mix up our offense a little bit."
Scheib later had an ace to give Ankeny a 14-2 lead. The Hawkettes eventually closed out the first set on a kill by Isabelle Vacek.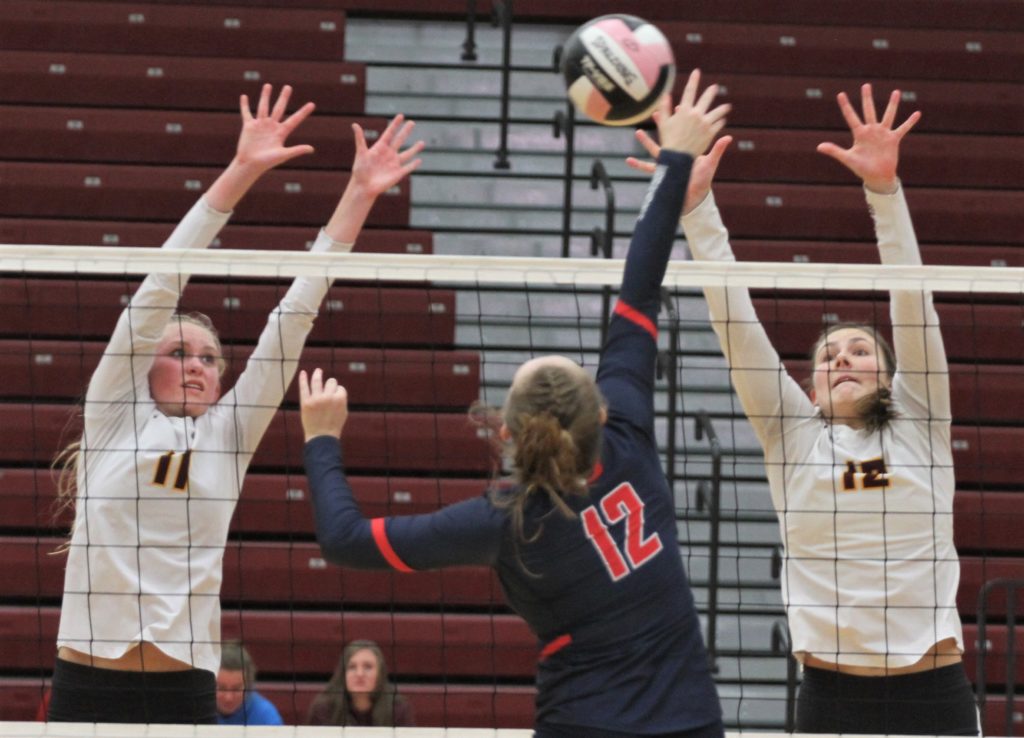 In the second set, Ankeny built a 14-4 advantage before Urbandale closed the gap to 16-11. The Hawkettes then answered with a nine-point run to close out the set, getting a kill and three aces from Schrader.
"I think we were confident," Schrader said. "We were trying to push our serving, and also our serve receive. We were trying to be consistent with that."
Ankeny took a 14-5 lead in the third set before the J-Hawks rallied, pulling to within 21-20 on a double hit by the Hawkettes. However, Schrader halted Urbandale's run with a kill, then smashed another ace shortly thereafter to close out the match.
"I was a little apprehensive to say the least (about our layoff), but the girls came out and they were still sharp like we were at the end of the regular season," Whims said. "Our hitting was maybe even better."
Daugherty, Vacek and Reilly Johnson each had six kills in the win. Johnson compiled an .857 hitting percentage, committing no errors in seven swings.
Macy Wiederin added four kills, while Kaci Behrens had a team-high nine digs.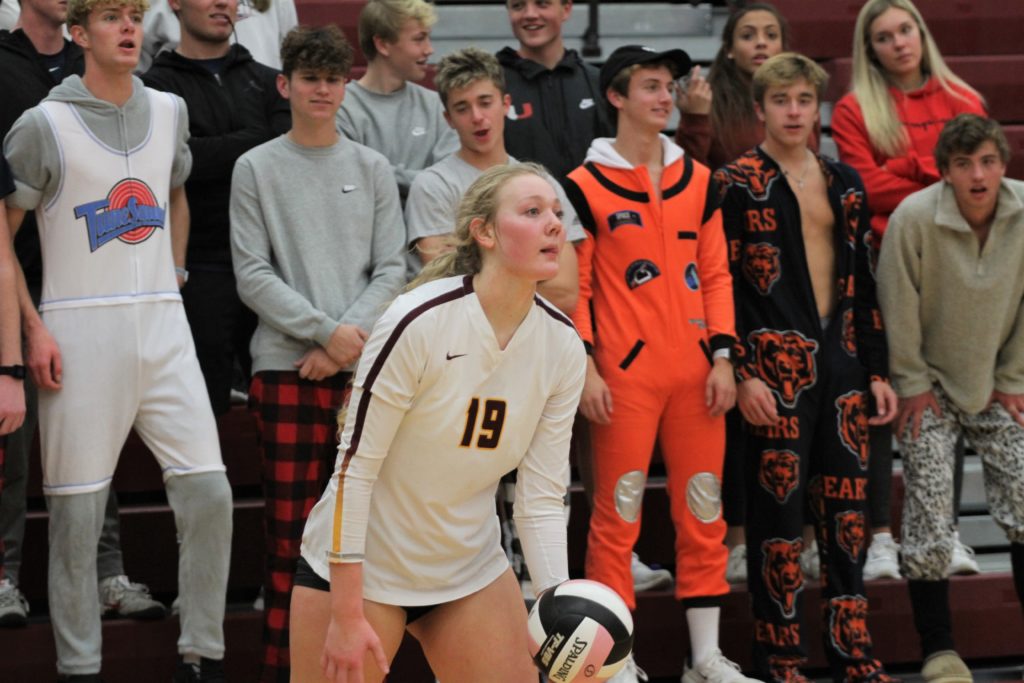 "We had beaten them before, but we made sure not to get it in our heads or anything–to think that we were going to beat them again," Scheib said. "We came in knowing that they were going to fight, so that's what we did."
Ankeny finished the sweep with 37 kills. Seven different players contributed to that total.
"Our passing is getting better, and now we are starting to generate our offense and everybody is hitting," Whims said. "You can't just key on one player against us, and that's a really big key for our team."
The Hawkettes will now face Cedar Rapids Kennedy for a trip to the state tournament in Cedar Rapids. It will be a rematch of a 2015 regional final that was won by the Cougars in three sets.
"We're going to watch some film and try to come up with a game plan," Schrader said.