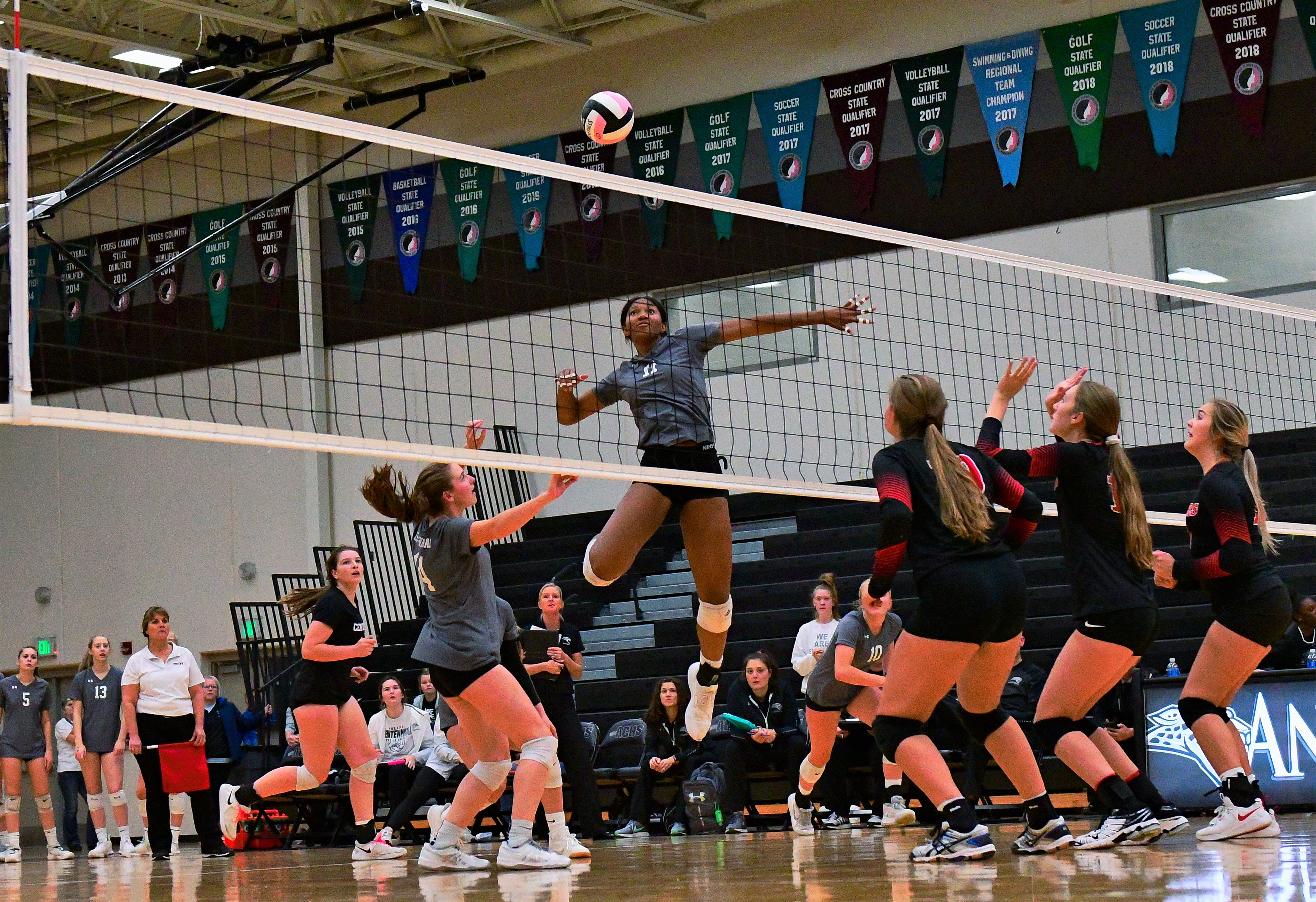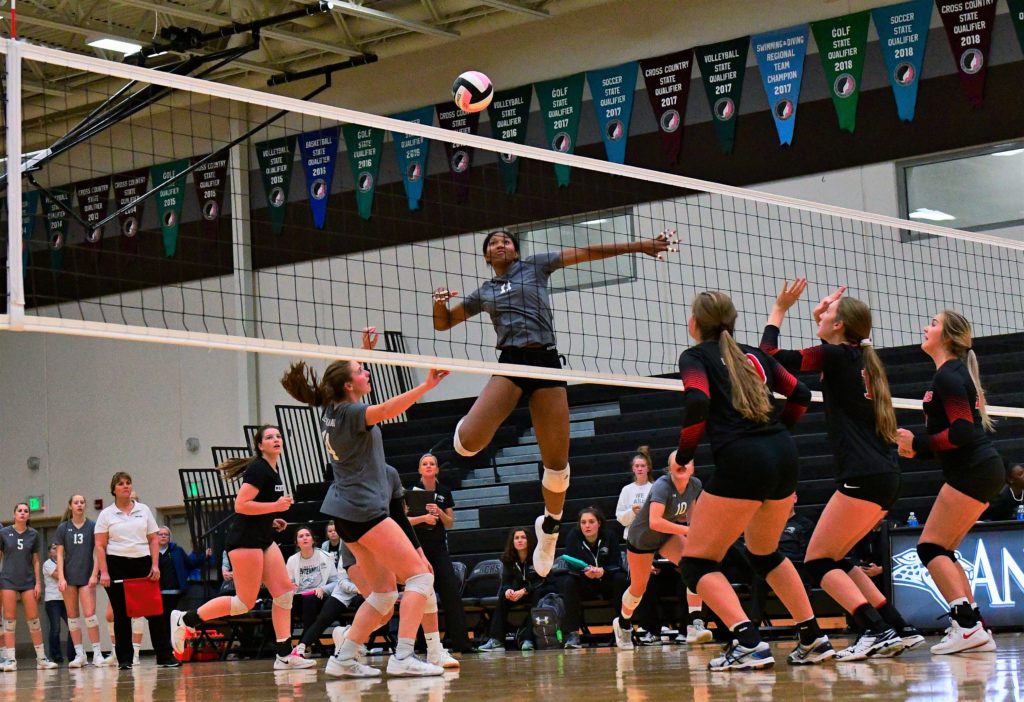 Devyn Robinson made her final appearance on Ankeny Centennial's volleyball court on Tuesday night.
So did the rest of the Jaguar seniors.
Robinson pounded 20 of her team's 35 kills to lead ninth-ranked Centennial to a 25-10, 25-13, 25-12 victory over Fort Dodge in a Class 5A regional semifinal. It was the final home match for the Jaguars (18-14), who will play at No. 5 Council Bluffs Lincoln (37-3) in the regional final on Monday.
"It was an awesome way to finish out our seniors' last home game," said Centennial coach Jessica Rinehart. "I'm really proud of how our team has come together and feel we have good momentum heading into the regional final."
The defending state champion Jaguars swept Fort Dodge (5-35) for the second time this season. The Dodgers scored just 35 points on Tuesday after totaling 54 in the earlier match against Centennial on Sept. 3, when Robinson did not play because she was in Cairo, Egypt helping the U.S. Girls Youth National Team to the U18 World Championship.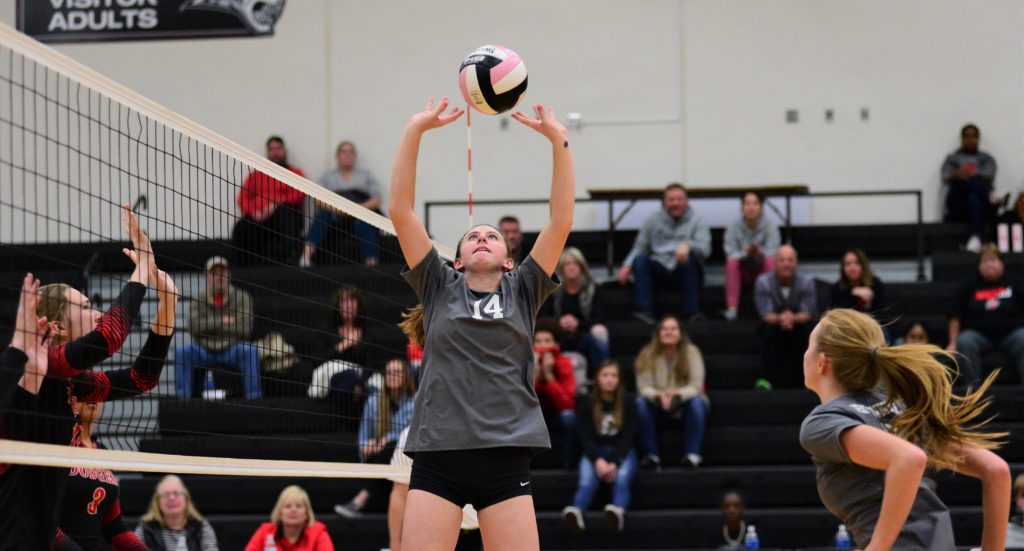 Centennial had not played since closing out the regular season on Oct. 17 with a victory over Carroll Kuemper, the No. 2 team in Class 3A.
"It seemed like a really long break," said Centennial libero Ella Becker, who racked up a team-high 11 digs. "We were definitely ready to get back on the court and compete."
The Jaguars dominated Tuesday's match with their aggressive serving. They completed 62-of-64 attempts and had 12 aces.
Becker led the way, going a perfect 23-of-23 with four aces.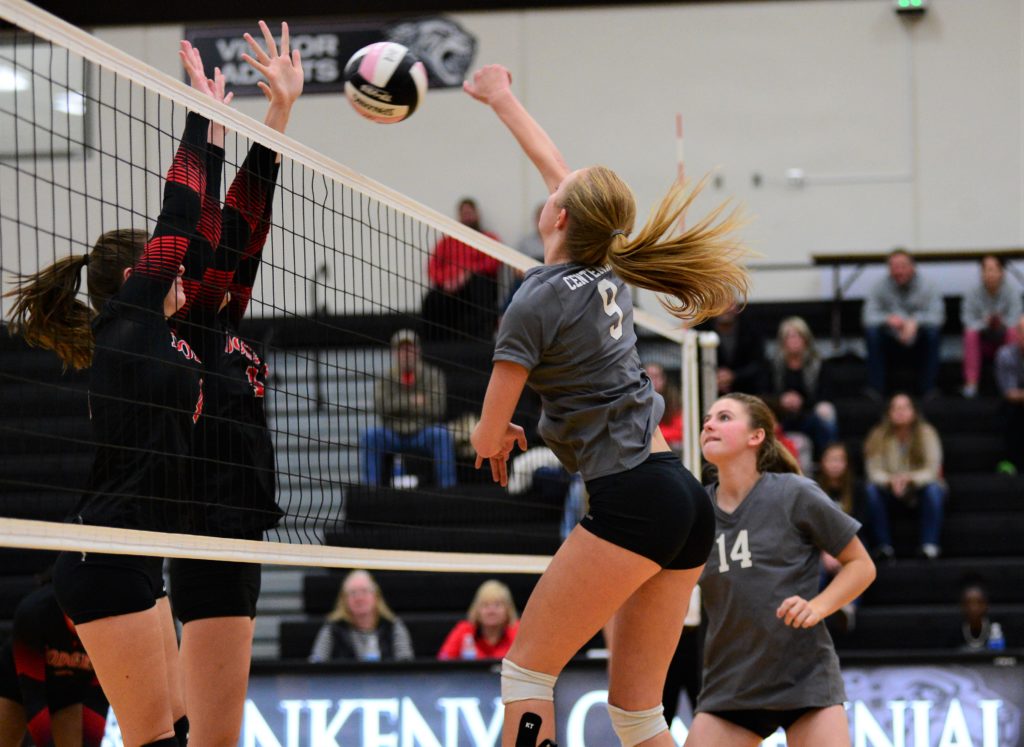 "We have been working really hard on serving aggressively and hitting our spots in practice," Becker said.
Centennial was pretty effective hitting the ball, too. The Jaguars finished with a .333 hitting percentage.
Robinson, a preseason all-American, had just four hitting errors in 30 swings. She hit .533 for the match and also had five blocks.
Olivia Anderson had six kills and Peyton Mitchell added five for Centennial, which got 14 assists from Morgan DenBeste and 13 more from Karenna Larson.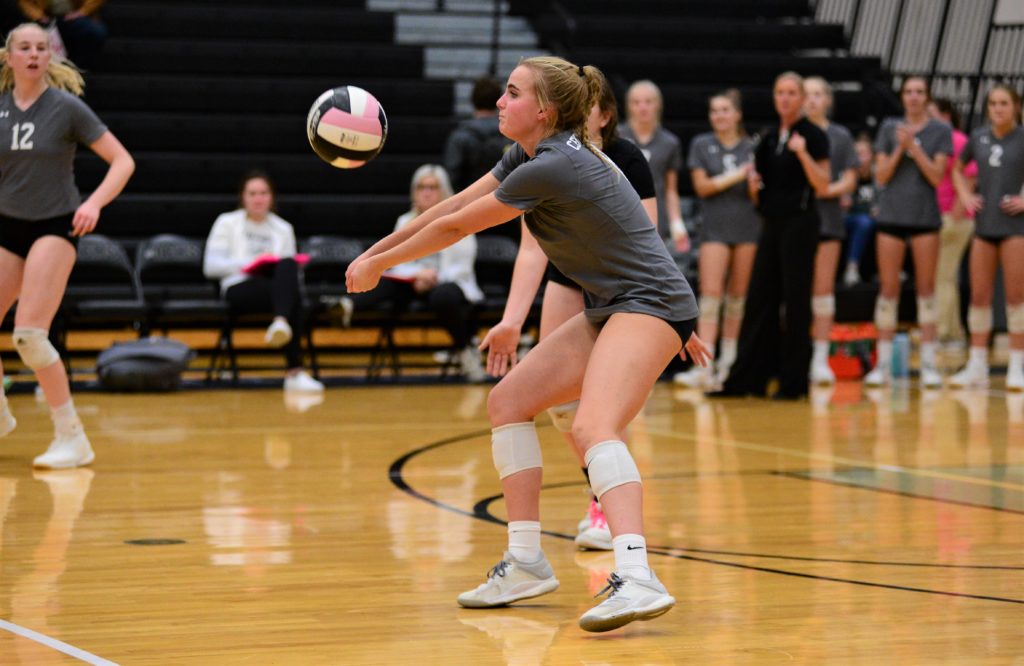 "I was super happy with how our team played," Rinehart said. "I loved the energy and confidence our girls displayed. Everyone stepped up and filled their roles."
The Jaguars will now face one of the state's hottest teams in the regional final. Council Bluffs Lincoln is riding a 20-match winning streak and has dropped only one set during that stretch.
The Lynx are seeking their first trip to the state tournament since 2014, when they lost to Centennial in the semifinals.
"These seniors and I came in together when they were freshmen, and right from the get-go they're like, 'We want this,'" Lincoln coach Katie Darrington told the Council Bluffs Nonpareil following Tuesday's regional semifinal sweep over No. 15 Sioux City East. "They've worked tireless hours to get here."