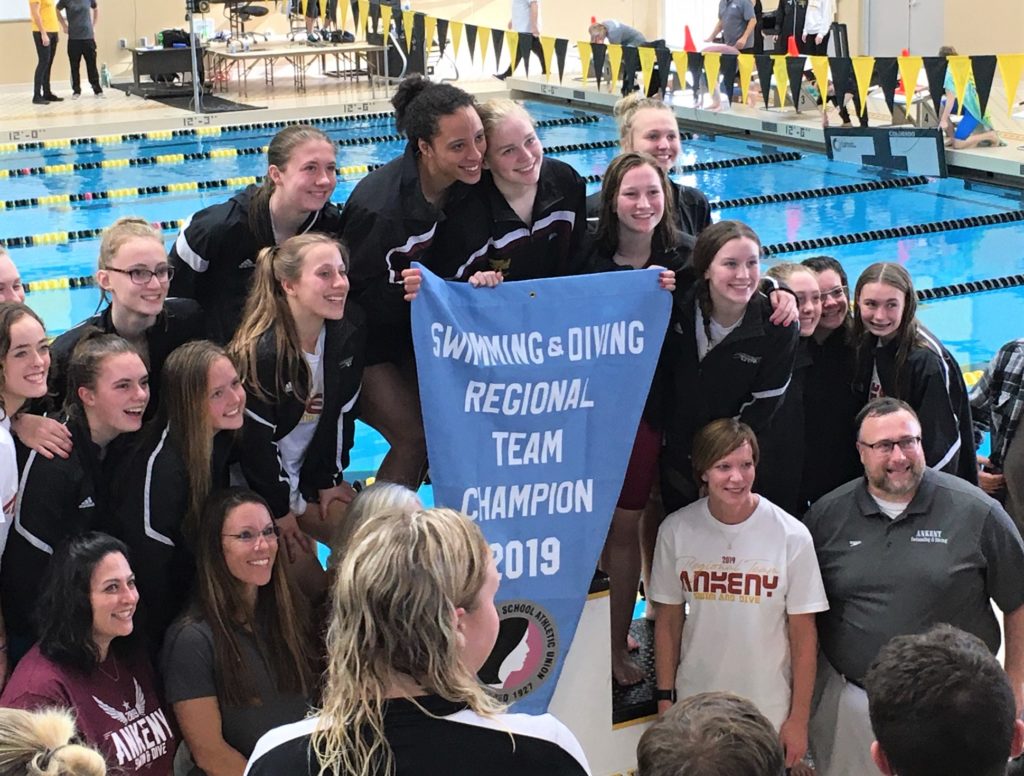 The Ankeny girls' swimming team entered Saturday's regional meet at Southeast Polk with a commanding lead after sweeping the top three places in Thursday's diving competition.
The fourth-ranked Hawkettes just continued to build on their lead.
Ankeny won nine of the 11 swimming events and easily captured the regional crown with 554 points. No. 11 Valley was second in the eight-team field with 485.
The Hawkettes have now won three consecutive regional titles. The previous two meets were held at Trail Point Aquatics Center in Ankeny.
"This regional meet is about getting as many girls as possible qualified for next week's state meet," said Ankeny coach Michelle Stout. "A number of girls had already met the automatic state-qualifying time earlier in the season, and I was pleased with the number of additional qualifiers that we were able to add."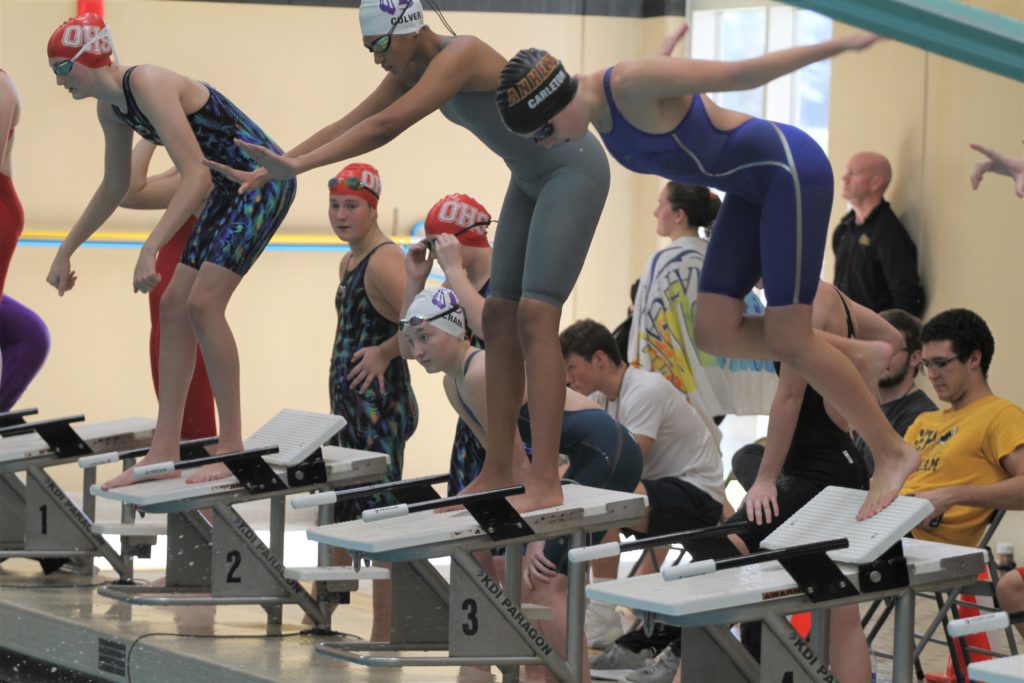 Ankeny senior Jasmine Rumley was named the regional athlete of the year for the fourth consecutive season. She won the 50 freestyle in 23.36 seconds, then later captured the 100 freestyle in 52.03.
The Hawkettes opened the meet with a victory in the 200 medley relay. The foursome of Alexis Henning, Erica Peters, Scout Bergwall and Rumley was clocked in 1:48.79.
Rumley also anchored the winning 200 freestyle relay. She teamed up with Mia Pearson, Bergwall and Madison Carleton to post a time of 1:39.23.
"I think our relays–we just wanted to do safe exchanges and don't DQ–and we did that," said Bergwall.
Bergwall and Carleton also won two individual events for the Hawkettes. Bergwall took the 100 butterfly in 58.40 seconds, then later won the 100 backstroke in 59.23.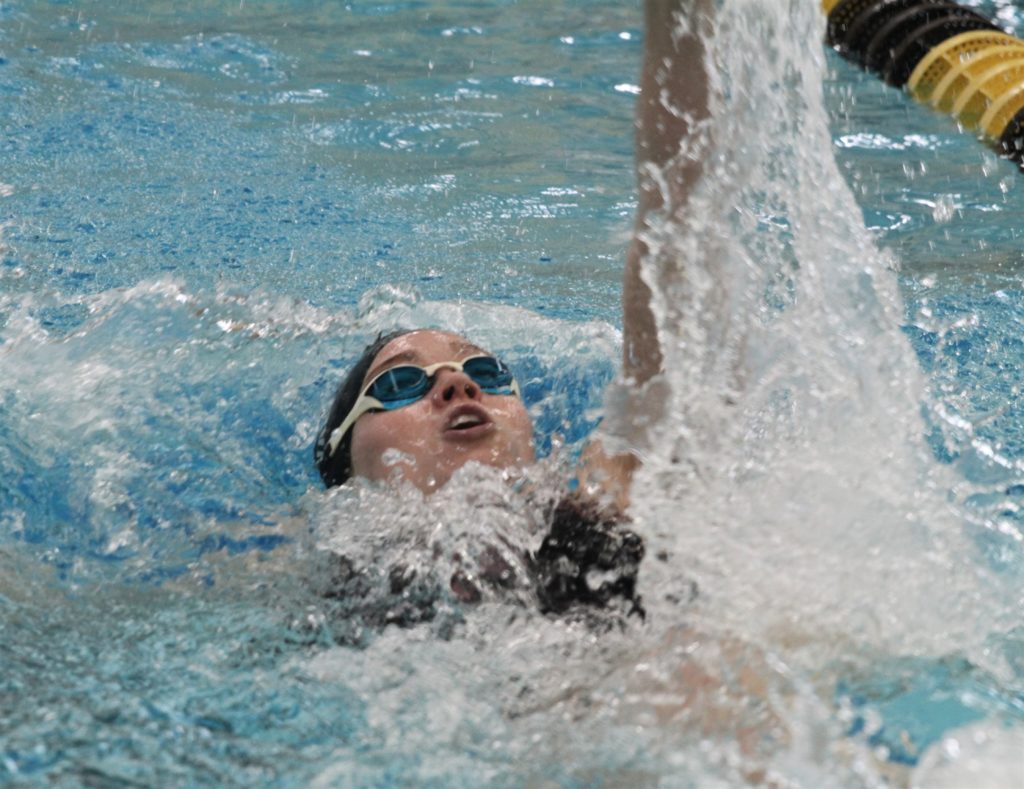 "My 100 fly was the same (time) I've been going all season, but my 100 back was the best I've had this season," Bergwall said. "So I'm happy about that, and excited to see what I do when I'm tapered, suited and shaved. There's like six of us who aren't tapered yet and didn't wear suits and aren't shaved, so we have a lot to give."
Carleton had some of the team's biggest time drops on Saturday. She won the 200 freestyle in 1:56.30 and the 500 freestyle in 5:09.22, cutting about 2 and 4 seconds off her seed times, respectively.
Carleton also helped Ankeny to a win in the 400 freestyle relay. She teamed up with Pearson, Myah Rozinek and Henning to post a time of 3:41.02.
Three other Hawkettes also qualified for the state meet in two individual events, including Henning. She was the runner-up behind Rumley in the 50 freestyle (24.45) and took second behind Bergwall in the backstroke (59.51).
"The girls who were trying to make it obviously are either going to be really close or did, so that's really exciting and I'm really happy for all them," Bergwall said.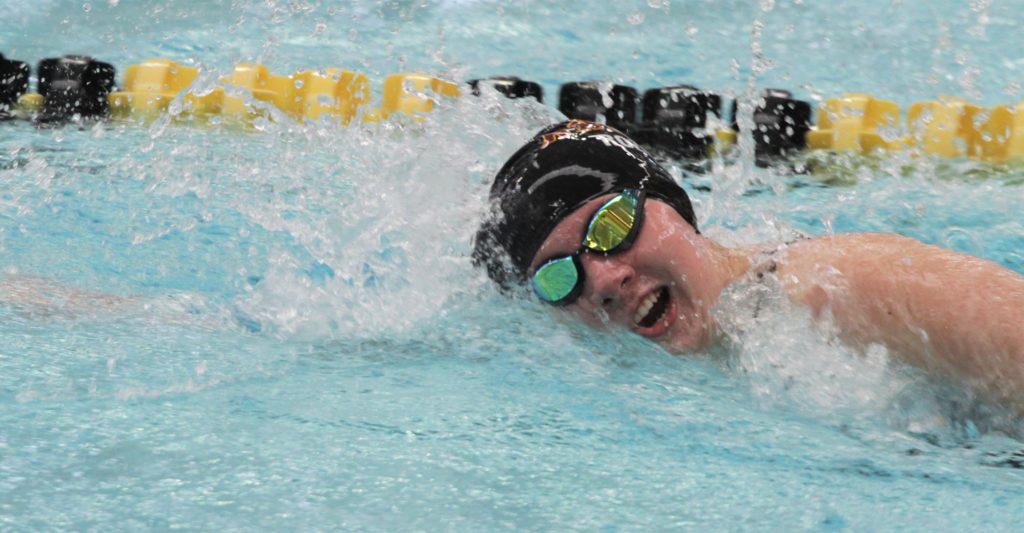 Pearson qualified by placing fourth in the 50 freestyle (25.17) and second in the 100 freestyle (55.09). Rachel Rolow qualified by placing second in the 200 freestyle (2:00.12) and fifth in the backstroke (1:01.54).
Ankeny also qualified Katie Brown and Peters in the 100 breaststroke. Brown placed fourth in that event in 1:10.09, and Peters finished fifth in 1:10.62.
The state meet will be held on Friday and Saturday at the Marshalltown YMCA.
"I'm looking forward to next week," Stout said. "The talent field around the state is outstanding this year."