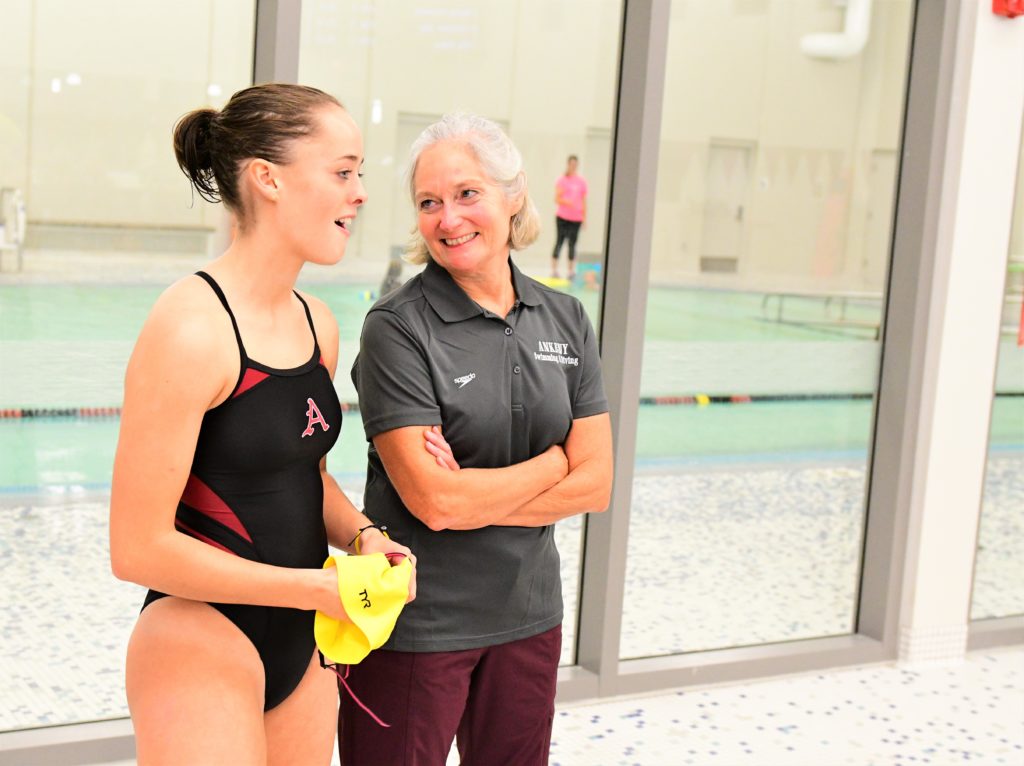 Ankeny girls' swimming coach Michelle Stout is the 2019 recipient of the Iowa Girls' High School Athletic Union's Golden Plaque of Distinction Award. She will be honored before the start of the Iowa Girls' State Swimming Finals on Saturday at noon.
Stout has been coaching at Ankeny High School since 2000. She became the head coach in 2007.
Stout's teams have won many regional and conference team championships under her leadership. She has guided 11 individuals and relays to state championships.
Stout, a Sergeant Bluff native and Northern Iowa graduate, has worked as a special education associate in Ankeny for 20 years. She and her husband, Larry, have three children and two grandchildren.