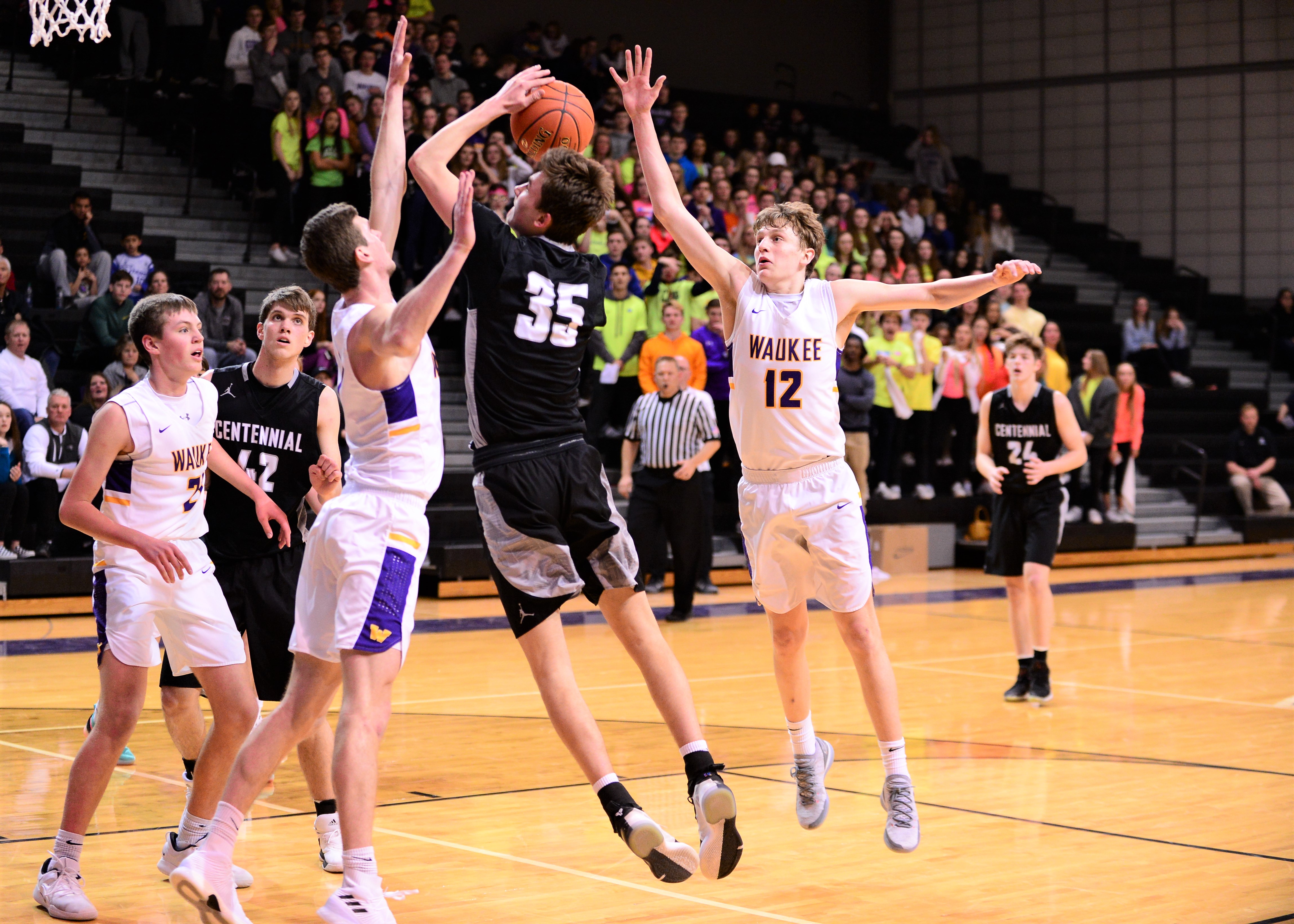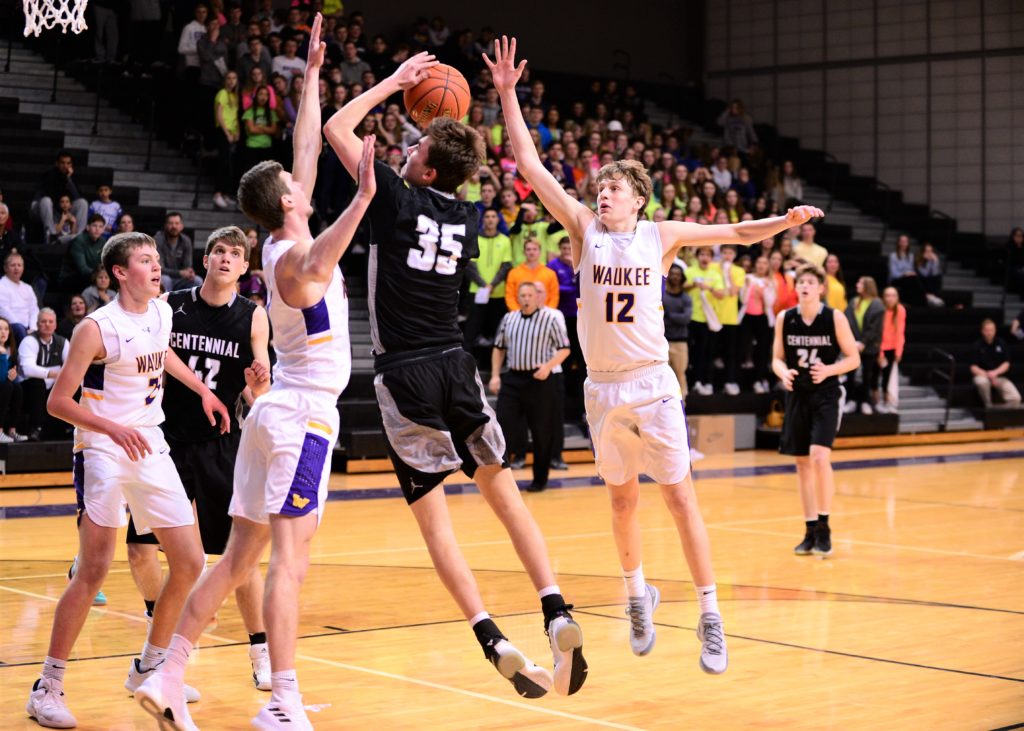 Ankeny Centennial basketball standouts Micah Johnson and Cody McCullough both revealed their college choices within minutes of each other on Sunday night.
Johnson has verbally committed to play for Missouri S & T, while McCullough is headed to Wayne State College. Both players announced their decisions via Twitter.
"It was a hard decision," said McCullough, a senior forward. "I was deciding between Wayne State and Nebraska-Kearney. I really liked both schools."
McCullough averaged a team-high 11.9 points and 8.7 rebounds per game last season while helping the Jaguars to a 9-13 record. He shot 61.5 percent from the field and led the squad with 28 blocks.
McCullough, who was named to the CIML Central Conference first team, said he liked the culture around the Wayne State program.
"What made me choose Wayne State was the relationship I had with the coaching staff, the players, and I liked the direction where the program is heading," he said.
Johnson, a senior forward, averaged 10.2 points and 5.8 rebounds a year ago. He also recorded 22 blocks.
Johnson, who was selected to the Central Conference second team, said he picked Missouri S & T over Truman State and Midland University.
"I liked the team when I was on my official visit. They welcomed me with open arms," said Johnson. "I had a very good relationship with the coaches. Also, the school fit me academically for what I wanted to do. Overall, the environment was what I was looking for in a school."
Missouri S & T coach Bill Walker previously lived in Ankeny when he was an assistant coach at Drake. His son, Vince, played basketball at Ankeny, while his daughter, Claire, played volleyball for the Hawkettes along with Johnson's sister, Moriah.