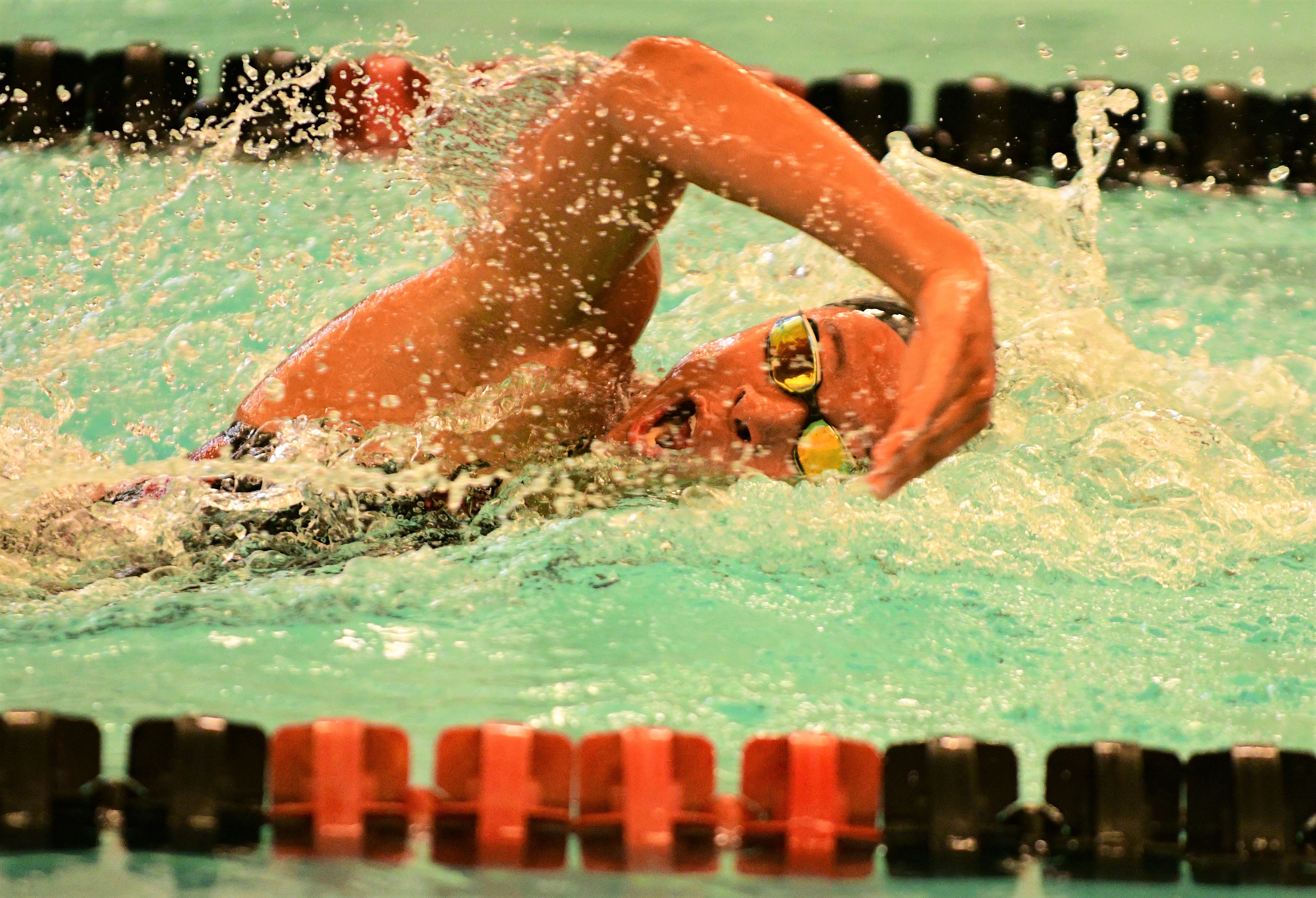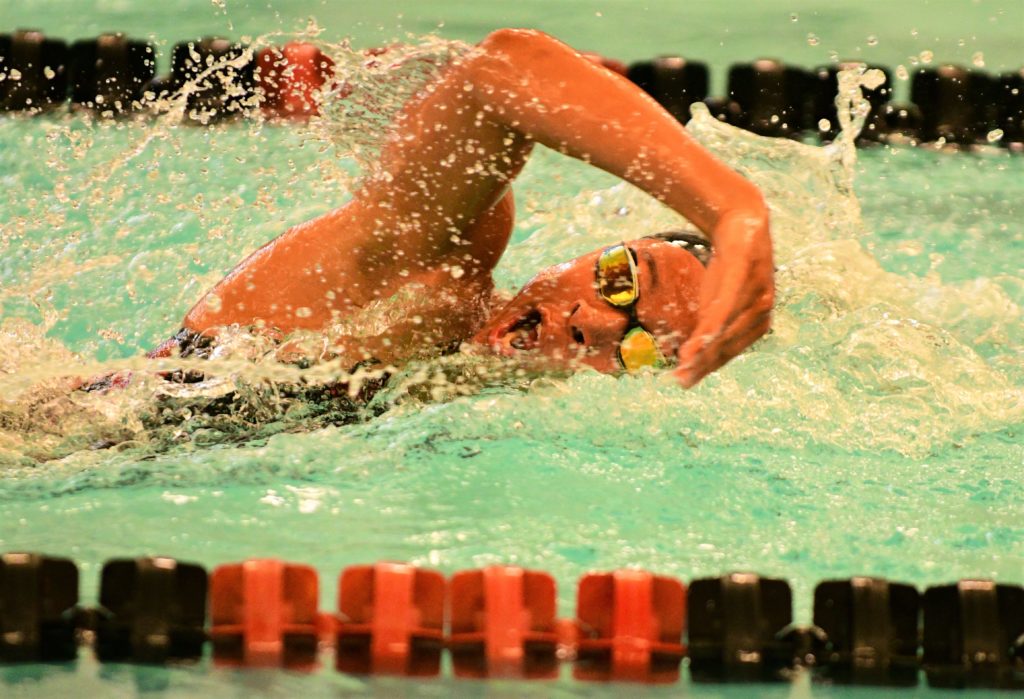 Senior Jasmine Rumley led the Ankeny girls' swimming team to a regional crown on Saturday at Southeast Polk. She was named the regional athlete of the year for the fourth consecutive season.
Rumley won the 50 freestyle in 23.36 seconds and the 100 freestyle in 52.03. She also anchored the winning 200 medley and 200 freestyle relays.
Rumley is a three-time state champion. She will try to win her third consecutive title in the 50 freestyle on Friday and Saturday at Marshalltown.
Here is some inside info on Rumley:
Were you happy with your races at the regional meet?
I was happy with my races. Being where we are in the season, those were pretty decent times. They also excite me for what state is going to look like.
What did you think of your team's performance?
Overall, we did really well. We had a lot of best times and automatic qualifiers.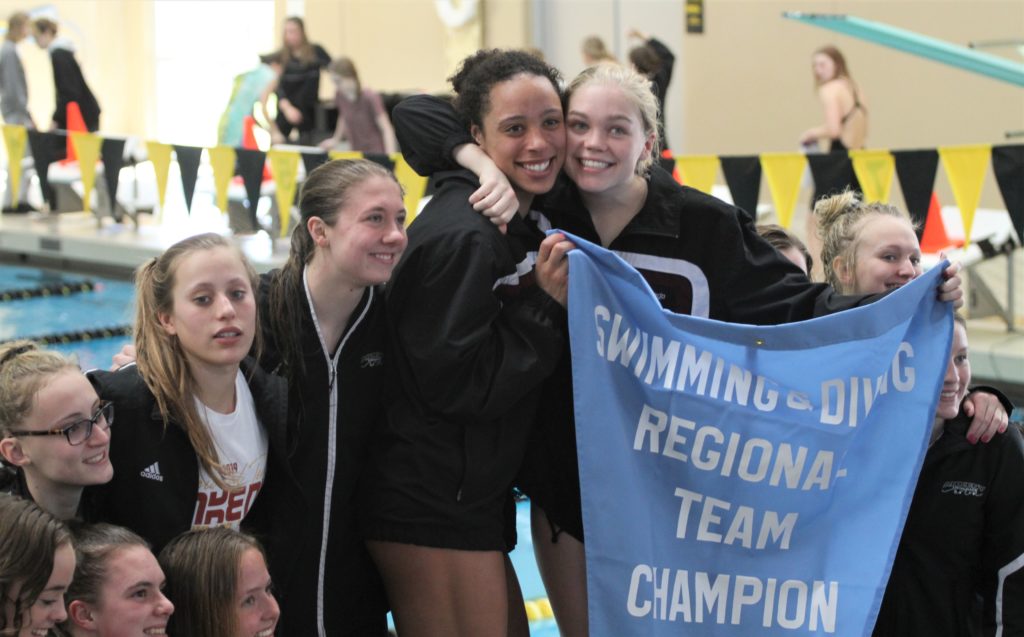 There were no other top-10 teams at your regional. Would you have preferred to have some stronger competition?
I like that we didn't swim (against) any other strong teams because it leaves it all truly for state being able to finally race the top (swimmers).
You have been ranked first in the state in both the 50 and 100 freestyle events for most of the season. How confident are you that you can win both of those events at state?
Anything can happen at state, and nothing is ever just handed to you. I know all the girls I will be racing want to win because that is what we all go in to do. So although I have been ranked first, I can't let it stop me from competing.
Who do you view as your biggest competition in both of those races?
After seeing the results from regionals, all of the top five girls in both (events) are my biggest competition.
Do you have some time goals for those two races, or are you just concerned about winning?
I have been going after the 50 free record (22.51) for three years now, and my goal time is anything faster than that record. As far as my 100 free goes, I want to go 48.99 or lower.
Your team has also been ranked in the top five in all three relay events this season. Which relay event do you think you have the best chance to win?
Relays are a toss-up between the 200 medley and the 200 free. It all depends on who is going to bring their "A" game the day of state. (With) all the relays, no one is guaranteed to win.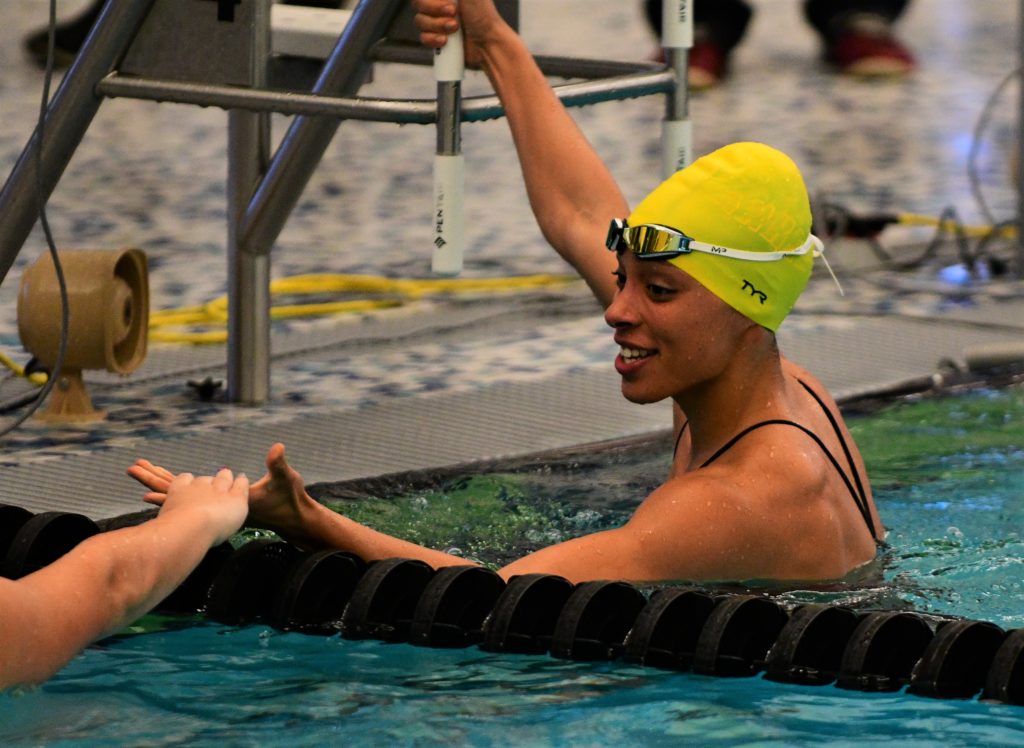 Your team has placed fourth overall at the state meet in each of the last two seasons. Is the goal this year to break into the top three and earn a trophy?
To be top three would be amazing, and whether we do break top three or not I would love to just see our team swim best times all around the board.
Ames has won four straight state titles and eight of the last nine, but Dowling Catholic is currently ranked No. 1 after finishing 90 points ahead of the Little Cyclones in the CIML Central Conference meet on Oct. 24 at Ankeny. Do you think the Maroons are the team to beat?
That is going to be tough to call. I know everyone will be on the edge of their seats during the meet until the very end. Basing state off of a dual meet is hard because you don't know who swam what and what the strategies were for the relays.
You have committed to swim for the University of Tennessee next year. Do you know all the words to "Rocky Top" yet?
I do know all the words to "Rocky Top". I took the time to learn it before taking an unofficial (visit) to go watch a football game.
What are your long-term goals in the sport? Do you think you can be an Olympian someday?
My long-term goal for this sport is to make it to the Olympics. I have not yet decided If I will continue swimming after college or not. It will be one of those things I wait out and see.