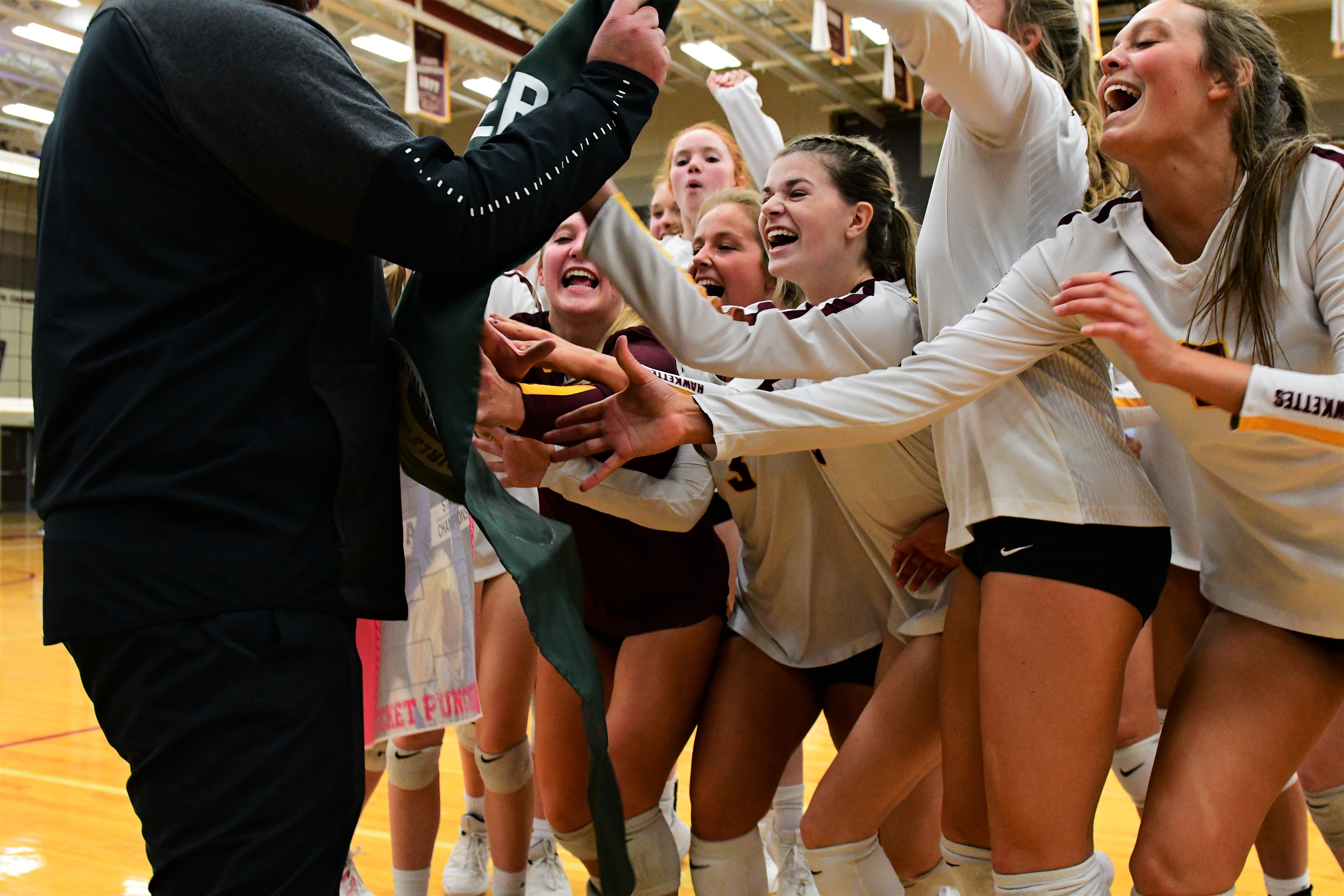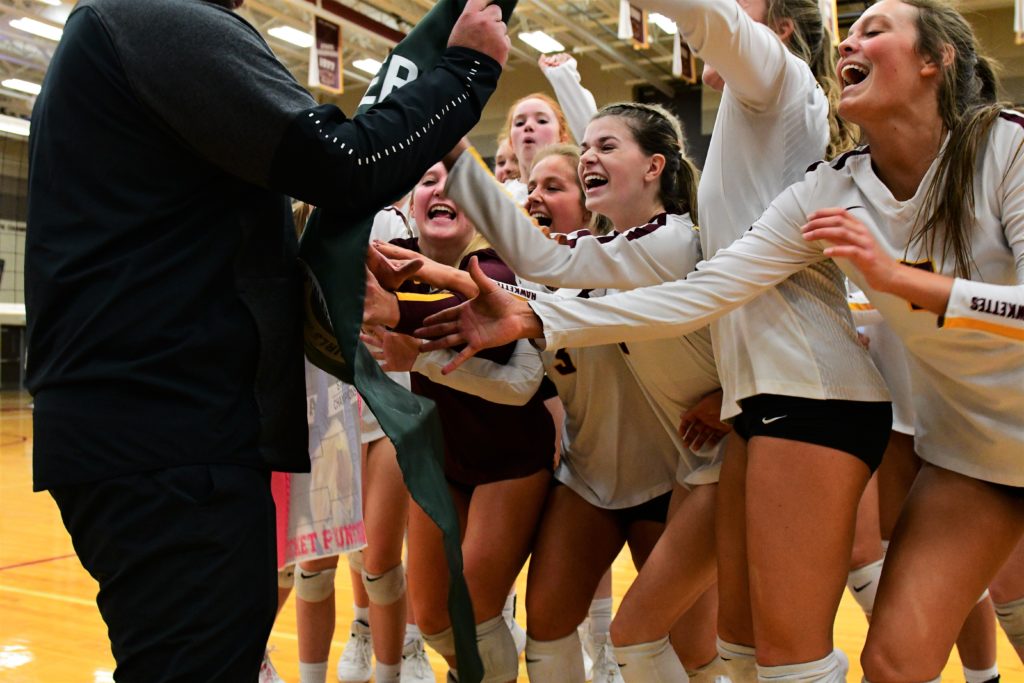 The Ankeny volleyball team is headed back to the state tournament for the second straight year, but for coach Dave Whims, it'll be his first appearance in the tournament since 2014.
The fourth-ranked Hawkettes swept No. 12 Cedar Rapids Kennedy in a Class 5A regional final on Monday, 25-10, 25-20, 25-22, to improve their record to 36-5 on the season. It was the team's 16th straight victory and punched its ticket to the state tournament.
It's exactly where Whims wanted to be at this point in the season, after he returned from a four-year hiatus to take over the reigns of the Ankeny program once again.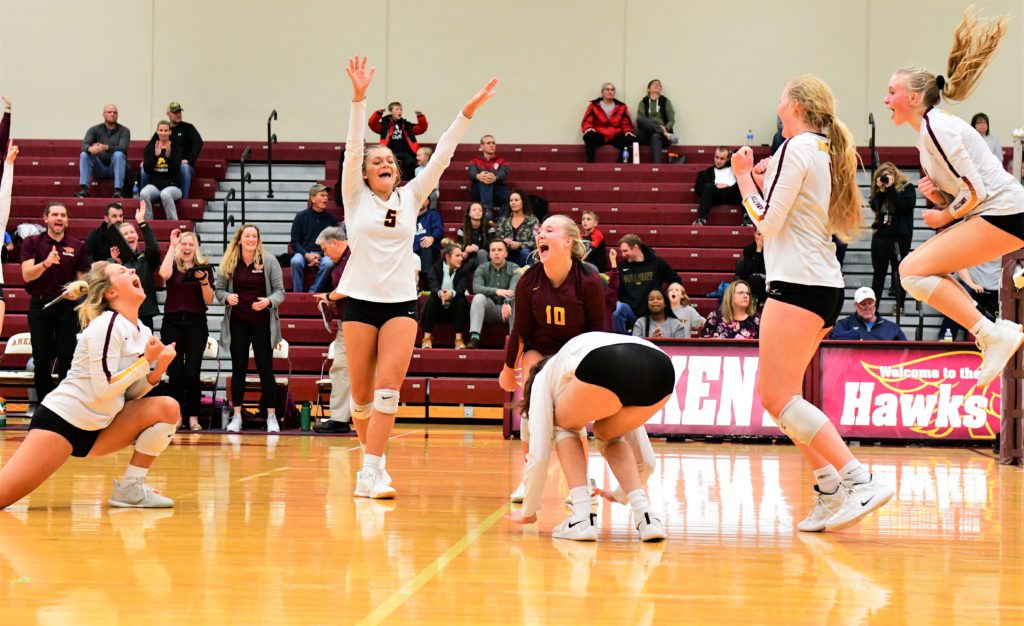 "I couldn't ask for a better group of girls to come back with," Whims said. "These girls have worked really hard. They've improved a lot. (Making the state tournament) was one of their goals this year. We've reached that, but we don't only want to get there, we want to do some damage when we get down there."
The sweep wasn't an unfamiliar sight for Ankeny, which recorded its 31st sweep of the season. Kennedy finished the year at 20-19.
The first set quickly turned into a rout. Whims' team got out to a 7-1 lead and eventually posted the 25-10 win behind a powerful front line.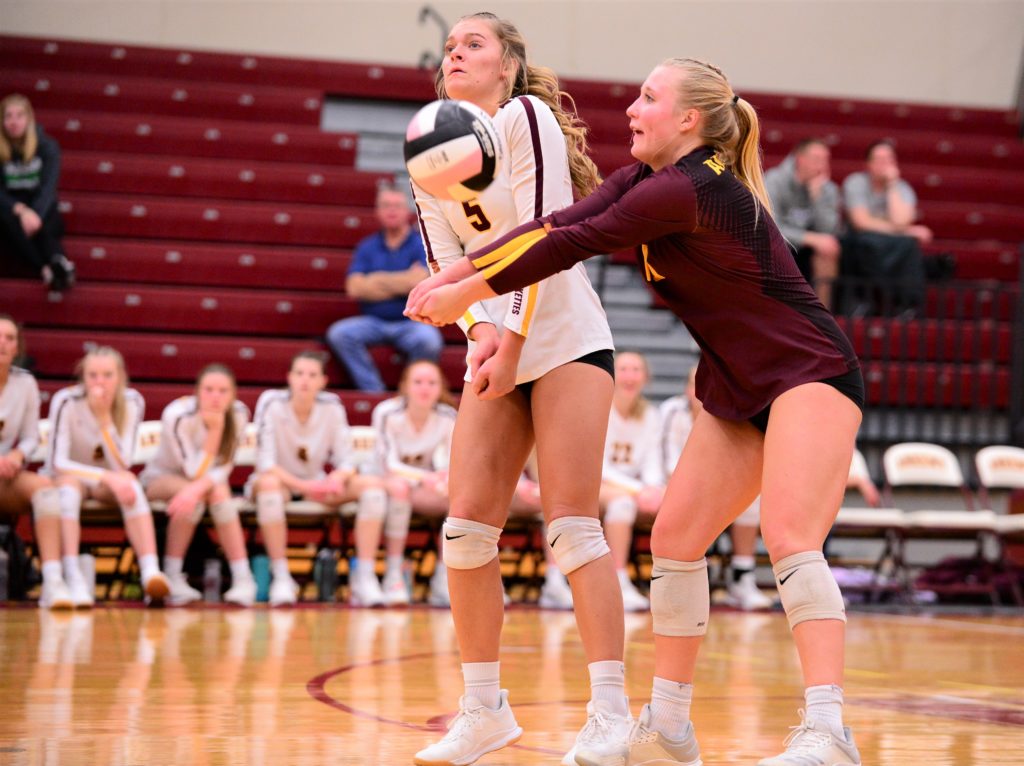 "We felt confident in our skill set because we've been working very hard in practice, but since it was our first time playing them this season, we knew we had to respect them as competitors," said Ankeny libero Kaci Behrens.
The ensuing pair of sets, however, saw the Hawkettes grind their way to much closer wins, even as they were facing some adversity late in the sets.
"The nice thing was earlier in the season, when a game was 22-22 late (in the set), we would make a mistake and drop that game," Whims said. "Tonight we pushed past that and got to 25, so I'm really happy for the girls on that."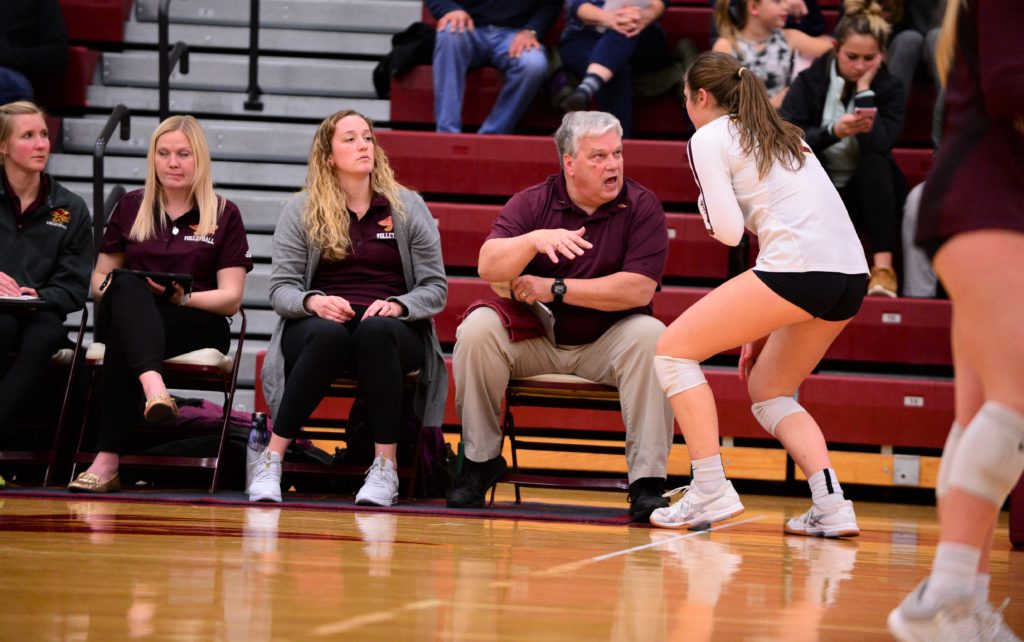 Phyona Schrader had 10 kills, six blocks and 14 assists to lead Ankeny. Malea Daugherty added nine kills and also completed all 21 of her serves.
Isabelle Vacek contributed six kills to the offensive attack. Reilly Johnson and McKenna Scheib each added four.
Scheib also had a pair of aces for the Hawkettes, while Behrens racked up 11 digs.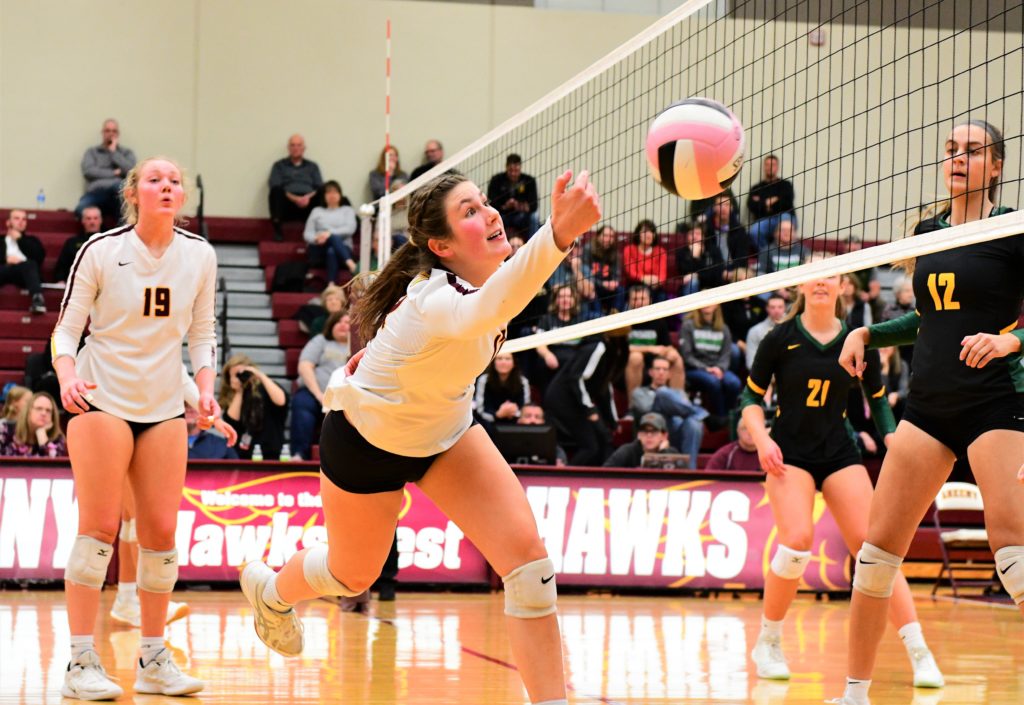 "I'm super pumped and thankful to be ending my high school career at the state tournament," Behrens said.
The top eight teams in Class 5A all qualified for the state tournament. Ankeny is the No. 4 seed and will play No. 5 Council Bluffs Lincoln (38-3) in the quarterfinals on Tuesday at 2 p.m. at the U.S. Cellular Center in Cedar Rapids.
The Lynx advanced to the tournament with a sweep over No. 9 Ankeny Centennial.