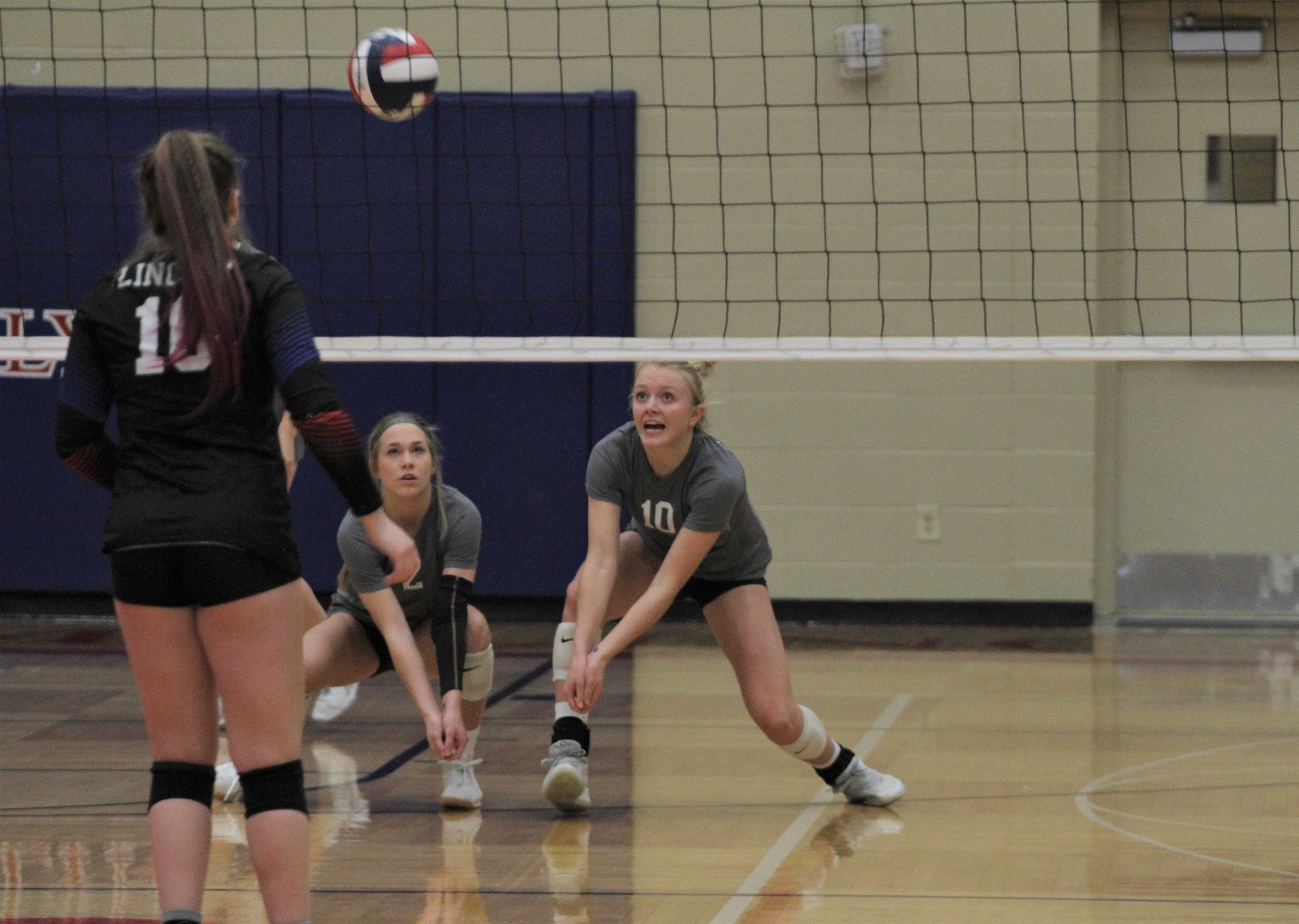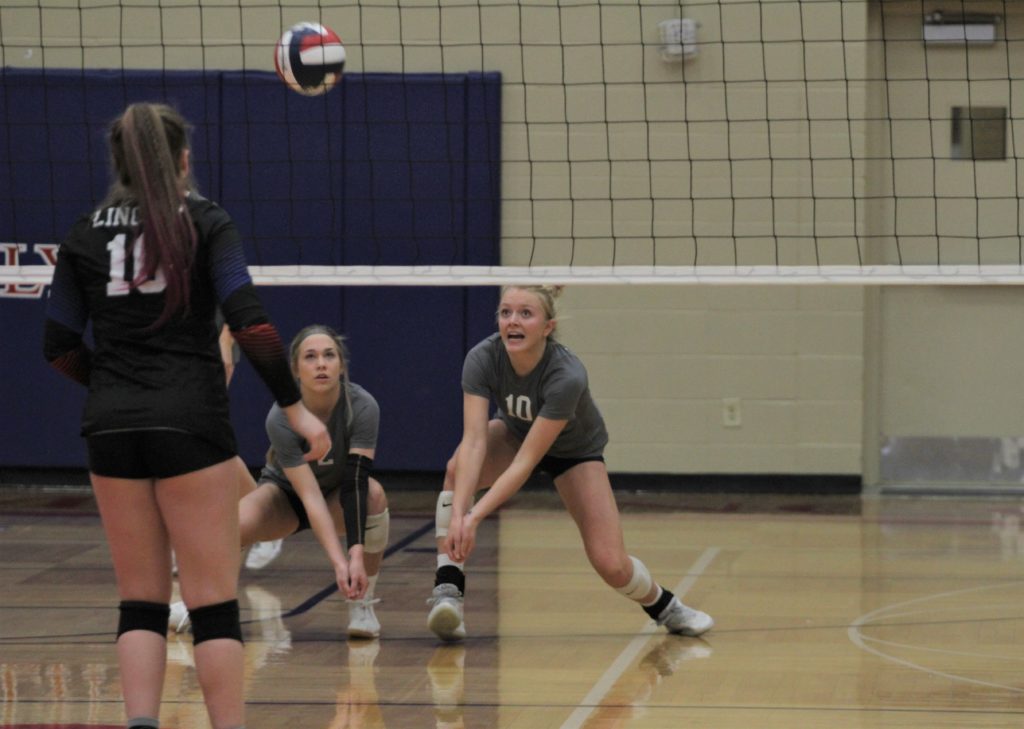 Calea Jones and her teammates on the Ankeny Centennial volleyball squad thought they were ready for the challenge of facing one of the state's hottest teams.
It turns out that fifth-ranked Council Bluffs Lincoln was even better than advertised.
The Lynx swept past No. 9 Centennial, 25-20, 25-21, 25-16, in a Class 5A regional final on Monday at the Lincoln Fieldhouse. They advanced to the state tournament for the first time since 2014.
"We haven't seen a team that runs an offense like they do," said Jones. "They run really fast balls that are right on the net, so we needed to keep our hands high. We just really hadn't played a team like that yet. We prepared really well in practice, but I don't know–the big crowd–and a lot of different factors came in. It just felt like we were kind of nervous."
Lincoln (38-3) extended its winning streak to 21 consecutive matches. The Lynx will play No. 4 Ankeny (36-5) in a Class 5A quarterfinal on Tuesday at 2 p.m. at the U.S. Cellular Center in Cedar Rapids.
Centennial ended the season at 18-15. The defending state champion Jaguars failed to qualify for the Class 5A tournament for the first time in school history.
"It stinks," said Centennial coach Jessica Rinehart, who has guided the Jaguars to four state titles. "It's not fun to be on this end."
The match ended when Lincoln's Elaina Bohnet and Baylie Girres teamed up to block a spike attempt by Centennial's Eleanor Cox. It marked the end of a four-year journey for the Lincoln seniors, who joined the program as freshmen when Katie Darrington became the team's head coach in 2016.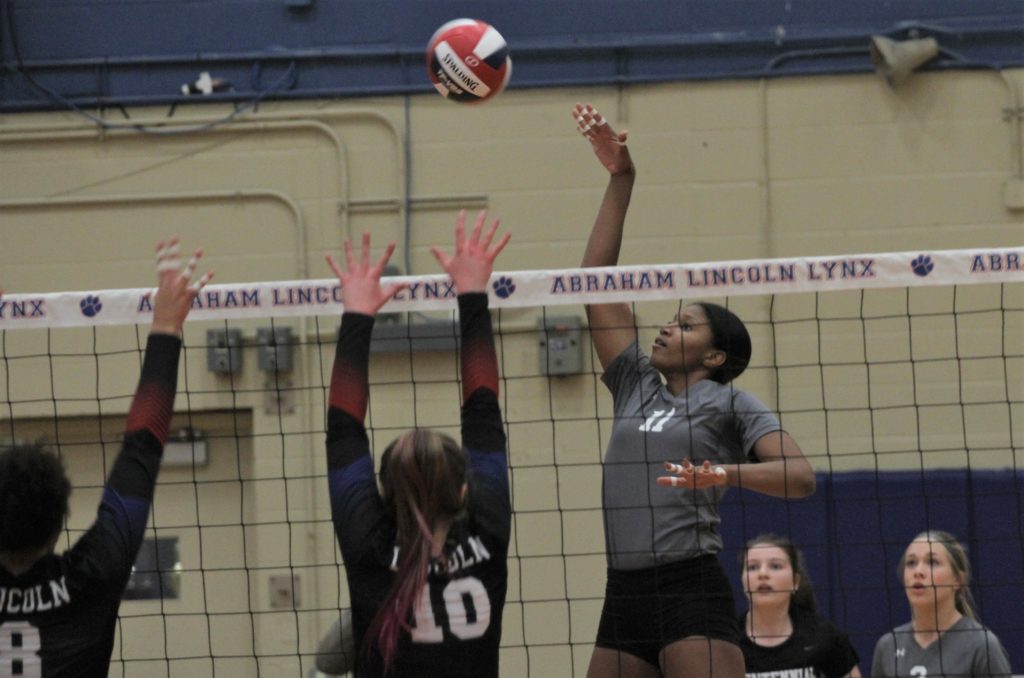 "It's exciting and relieving at the same time because everyone here knew we deserved it," Bohnet told the Council Bluffs Nonpareil. "We knew that now was our time, so we put in all the work that we can and it's just relieving that it finally paid off."
For much of the first two sets, Centennial battled the Lynx on even terms. The Jaguars held a 20-19 lead in both sets before Lincoln rallied.
The Lynx never led in the opening set until Bohnet served an ace to break a 20-20 tie. They then scored the next four points to complete a 6-0 run that closed out the set.
"It was a five-point game at the end," Jones said. "They were really scrappy, and we just couldn't keep up. We needed to keep the ball alive. Our defense was the key, and we just weren't there."
Centennial jumped out to an 8-2 lead in the second set, but was unable to sustain its momentum. Bohnet had back-to-back aces, then Julia Wagoner later pounded a kill to tie the score at 9-9.
There were 10 ties in the second set. The last one came at 20-20 on another kill by Wagoner, sparking a 6-1 run that closed out the set for the Lynx.
Centennial star Devyn Robinson dominated the match at times, but had rotated off the court during both of Lincoln's late flurries in the first two sets.
"You could just feel it when Devyn left the court, and they would creep back and make runs," Rinehart said. "We tried to switch it up in the third game and put Liv (Olivia Anderson) in that other hitter's spot–to have another hitter out there–but it wasn't enough to overcome."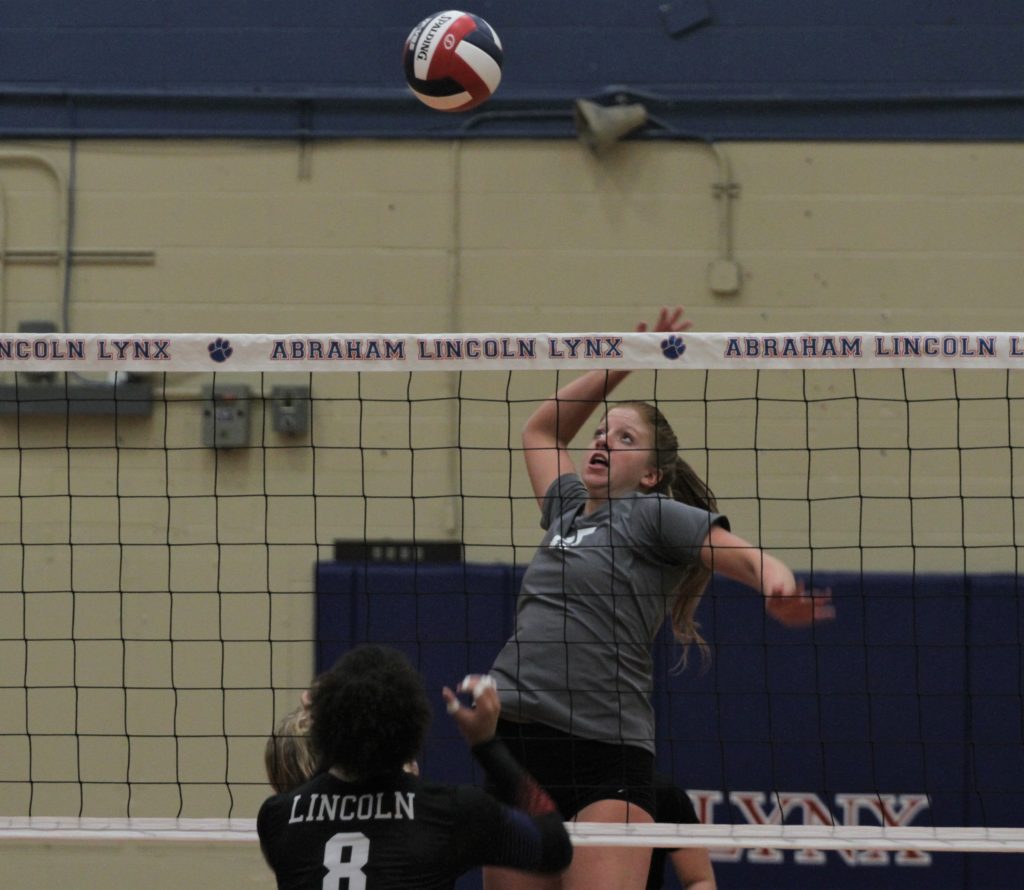 The third set was never in doubt after Lincoln went on a 6-0 run to build a 14-6 lead. The Jaguars later closed the gap to 23-16 on a kill by Robinson, the last one of her high school career.
The Lynx then scored the next two points to put an end to Centennial's season.
"We didn't give up," Rinehart said. "We knew it was going to be a battle. We talked about sticking in until the end, and they did. They fought, but (Lincoln) came to play really, really well."
Lincoln's balanced attack resulted in a trio of players finishing with 10 kills. Setter Sam Christiansen dished out 33 assists.
"We knew they ran a fast offense and that balls were going to be shooting at us all night," Rinehart said. "One of our goals was to match their intensity and to slow balls down at the net, because their offense was so fast we knew it would be hard for our defense to dig. We wanted our hands over on that quick offense, and at times we did tonight but not always."
After the loss, the Centennial players shared hugs on the court with their teammates before boarding the bus for the long ride home.
"It really is hard to believe that (my high school career) is over," Jones said.