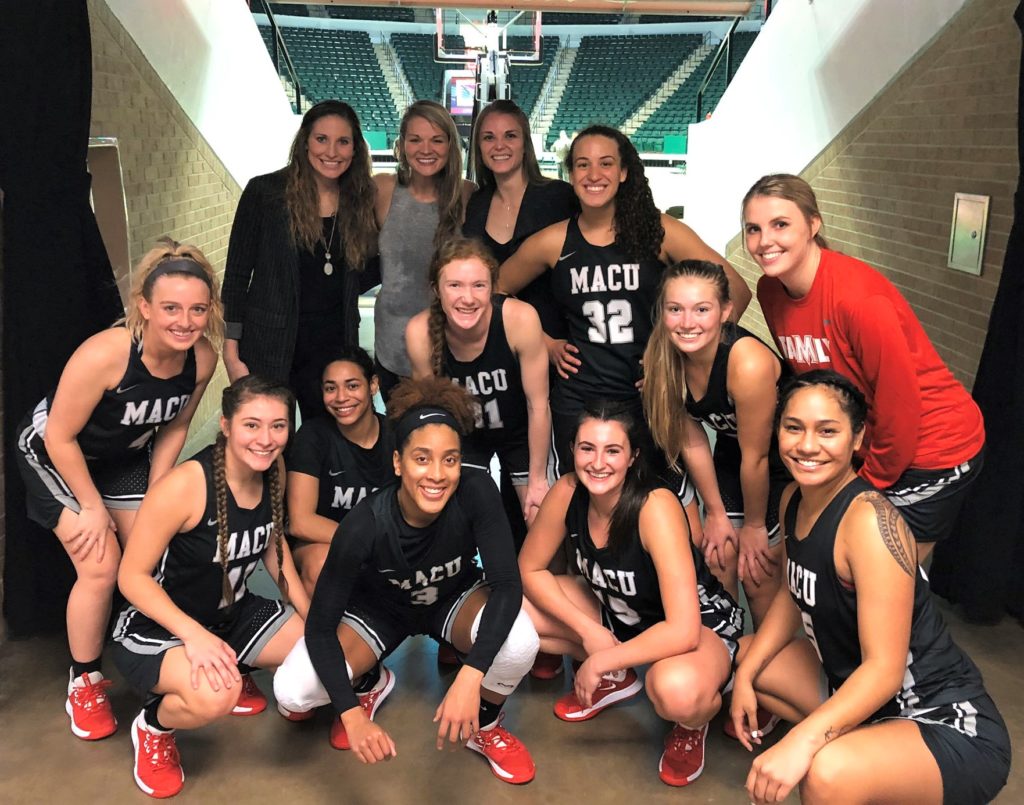 Sydney Wycoff and the Mid-America Christian women's basketball team made some history by winning the NCCAA national title last March–the Evangels' second consecutive crown.

On Thursday afternoon, Wycoff helped Mid-America Christian to another historic victory.
The former Ankeny Centennial star scored 10 points, including a go-ahead 3-point goal with 2 minutes 44 seconds remaining, as the Evangels rallied for a 61-59 victory over NCAA Division I North Texas at the Super Pit in Denton.
"Beating a Division I team felt absolutely amazing," said Wycoff, who went 3-for-4 fom the field and 2-for-3 from behind the arc. "It will go down in the program's history books so that's super cool, and celebrating after the game was just filled with a ton of amazing memories I'll never forget."
Mid-America Christian (3-0) overcame a 42-25 deficit in the second half. The Evangels relied on their perimeter shooting, going 13-for-29 from 3-point range.
North Texas, meanwhile, connected on just 2-of-35 attempts from behind the arc. The Mean Green (0-1) lost their season opener despite getting 19 points and 26 rebounds from Anisha George.
"The keys for us weren't anything special," Wycoff said. "It was just not giving up, and not once did we think that we were the underdog. This group is super special because we all step up when we need to and can close (out) a close game. We are super determined and can keep our composure in those moments, and I think that was huge."
Wycoff, a sophomore guard, is averaging 12.0 points, 4.7 rebounds and 3.7 assists per game.