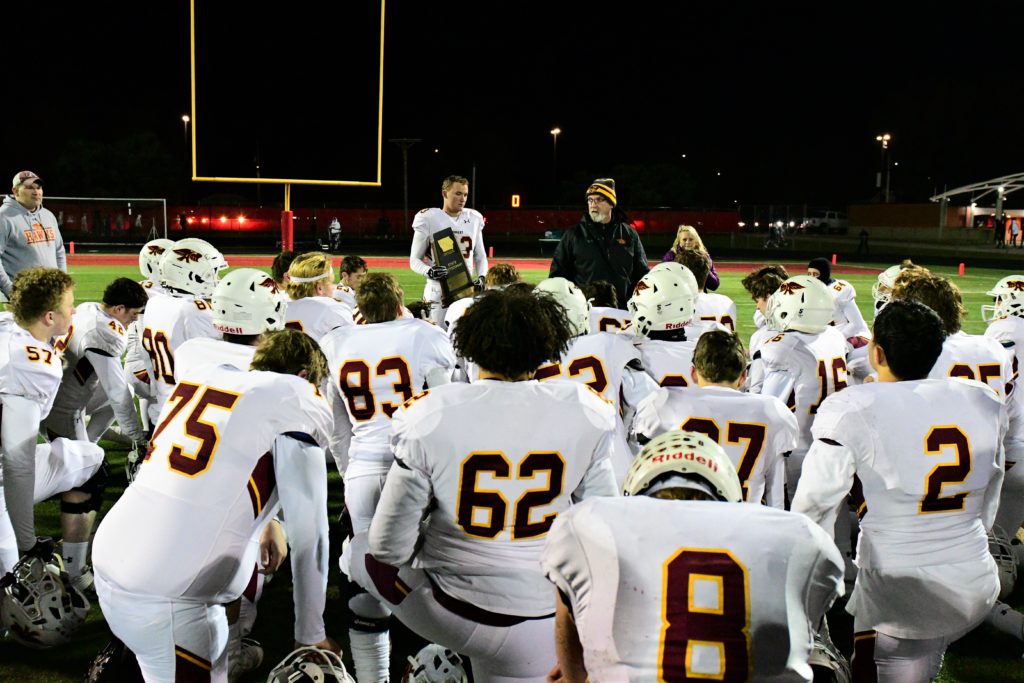 The Ankeny football team dropped a 42-14 decision to Dowling Catholic in the quarterfinals of the Class 4A playoffs on Friday at Williams Stadium in Des Moines.
The six-time defending state champion Maroons (10-1) advanced to next Friday's semifinals at the UNI-Dome in Cedar Falls, where they will meet Cedar Rapids Kennedy (10-1) at 7 p.m. The Hawks finished the season with a 7-4 record.
Ankeny quarterback Jase Bauer threw a 5-yard touchdown pass to Weston Fulk during the first quarter of Friday's contest. When Bauer briefly left the game in the second quarter with an injury, Colin Riggs replaced him and tossed a 29-yard scoring pass to Kade Somers on fourth-and-14, pulling the Hawks to within 20-14 with 3 minutes 20 seconds left until halftime.
However, Dowling then answered with a seven-play, 90-yard drive on the ensuing possession. Quarterback Hank Himrich broke free for a 60-yard run to set up his own 2-yard sneak for the touchdown shortly thereafter, then Matt Stilwill ran for the two-point conversion to give the Maroons a 28-14 lead at the break.
Gavin Williams scored on a 30-yard run in the third quarter for his fourth touchdown of the game. Louis Brooks later caught a 9-yard scoring pass from Himrich for the game's final points with 4:11 remaining.
Check back on Saturday for complete coverage of the game.