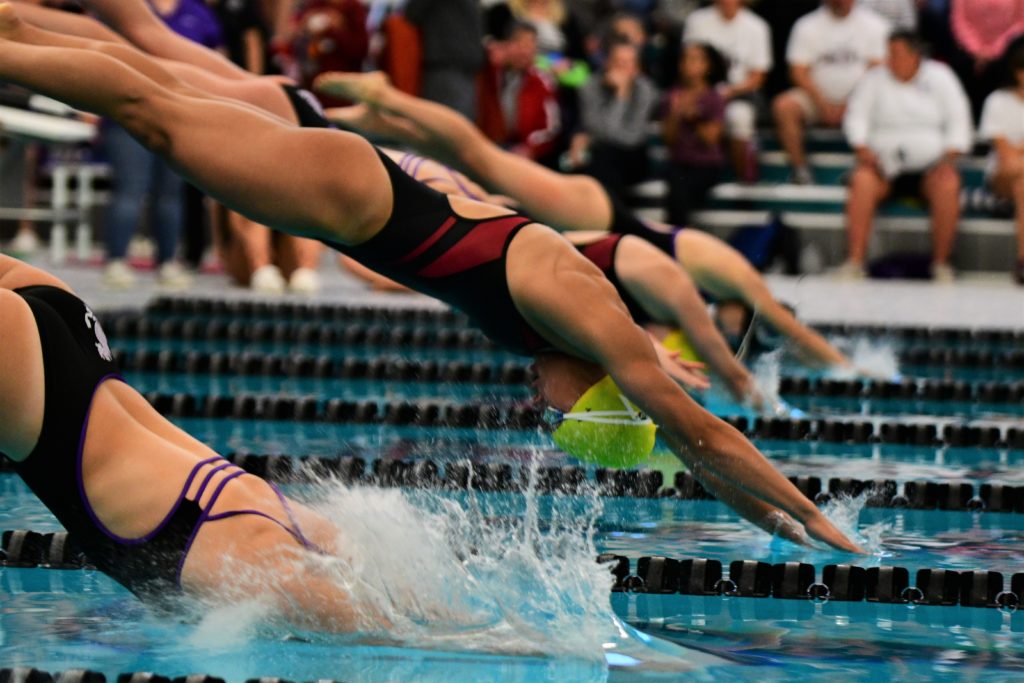 Ankeny senior Jasmine Rumley earned a pair of automatic all-American honors during the preliminaries of the girls' state swimming meet on Friday night at Marshalltown.
Rumley posted the fastest qualifying time in both sprinting events. She turned in a time of 22.78 seconds in the 50 freestyle, then broke the 50-second barrier in the 100 freestyle with a clocking of 49.86.
Teammate Scout Bergwall eclipsed her own school record in the 100 butterfly. She posted the fifth-fastest qualifying time in that event (57.12), breaking her previous mark by .03 seconds.
Madison Carleton also qualified for the 'A' final in the 500 freestyle. She dropped more than 4 seconds off her previous best, posting the sixth-fastest qualifying time of 5:04.93.
"We have girls coming back for finals in some good positions," said Ankeny coach Michelle Stout, whose team will enter Saturday with the lead after scoring 28 points in the diving competition on Friday. "There were quite a few lifetime best times, but we hope to accomplish even more (Saturday)."
Carleton qualified for the 'B' final in the 200 freestyle (1:56.45). Ankeny's other 'B' final qualifiers are Alexis Henning in the 50 freestyle (24.68) and the 100 backstroke (58.56), and Bergwall in the backstroke (58.91).
Here are the rest of Ankeny's results from the preliminary races:
200 freestyle–Rachel Rolow, 2:01.41 (29th).
50 freestyle–Mia Pearson, 25.41 (31st).
100 freestyle–Pearson, 55.22 (22nd).
100 backstroke–Rolow, 1:00.77 (23rd).
100 breaststroke–Katie Brown, 1:10.12 (25th); Erica Peters, 1:10.51 (27th).
The swimming finals will begin at noon on Saturday.