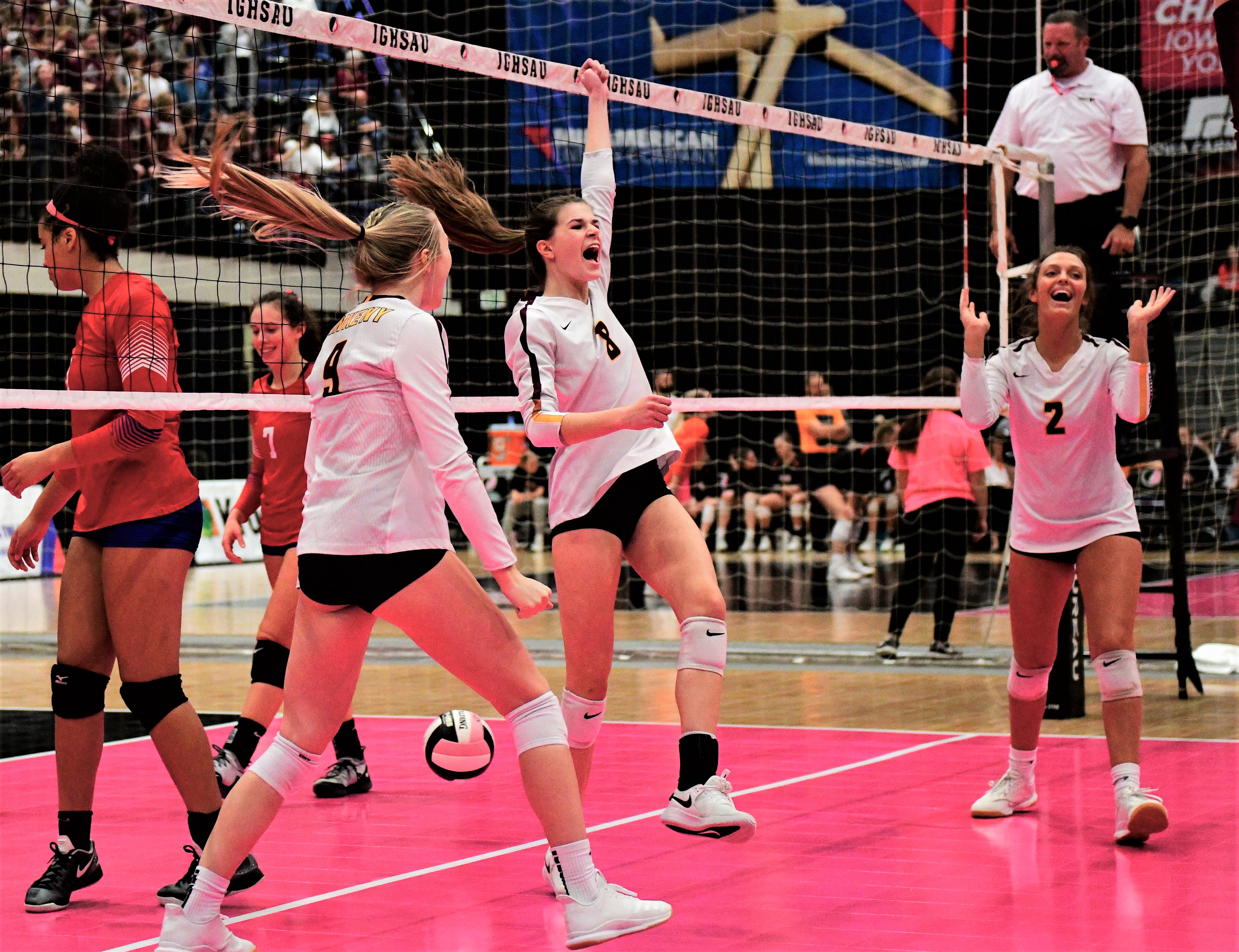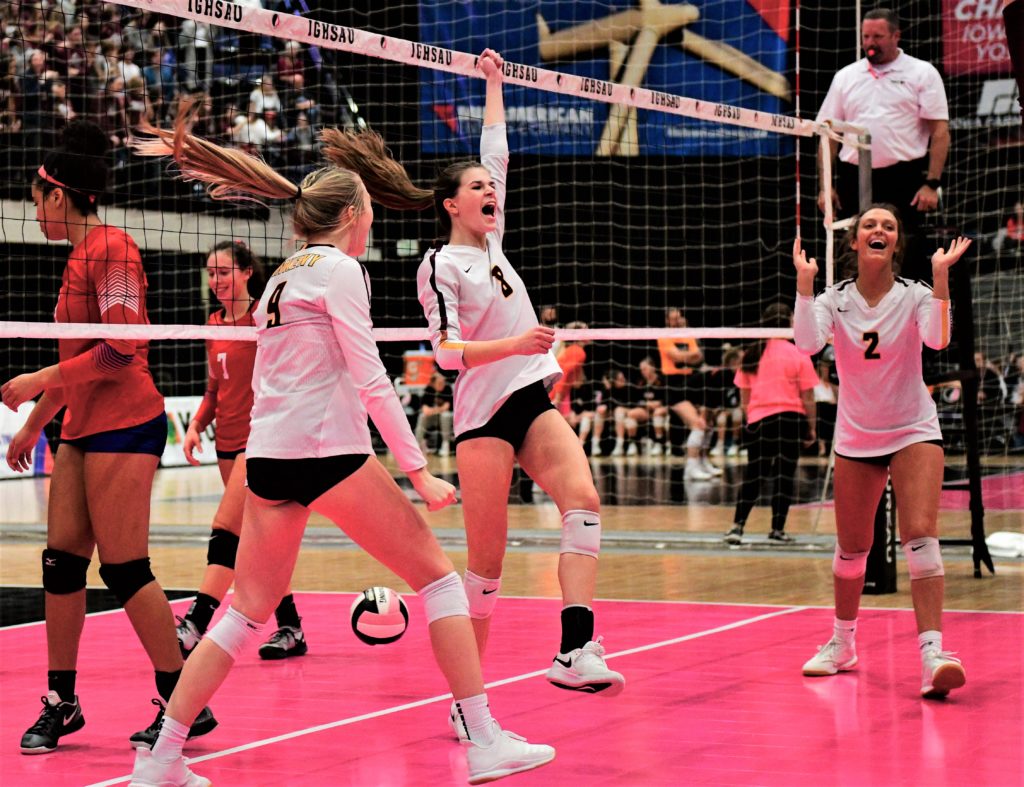 It was less than 20 minutes after the Ankeny volleyball team had defeated Council Bluffs Lincoln in the quarterfinals of the Class 5A state tournament on Tuesday.
Phyona Schrader walked into the media interview room at the U.S. Cellular Center in Cedar Rapids. She was ready to answer some questions about the Hawkettes' victory, but in the back of her mind, the junior setter was looking ahead to her next match.
"We're already watching some film of Cedar Falls," said Schrader. "I already have some stuff written down. We're ready to take them on."
The fourth-ranked Hawkettes (37-5) will meet No. 1 Cedar Falls (42-1) in the semifinals on Thursday at 10 a.m. No. 3 Valley (41-4) will face No. 7 Pleasant Valley (30-5) in the other semifinal matchup, with the two winners to play for the championship on Friday at 10 a.m.
Cedar Falls is seeking its second state title in three years. The Tigers won the crown in 2017 before losing to Ankeny Centennial in last year's final.
Cedar Falls has compiled an 88-2 record over the last two seasons. Its only loss in 2019 came to St. James Academy (Kan.) on Sept. 14 in a tournament at Omaha.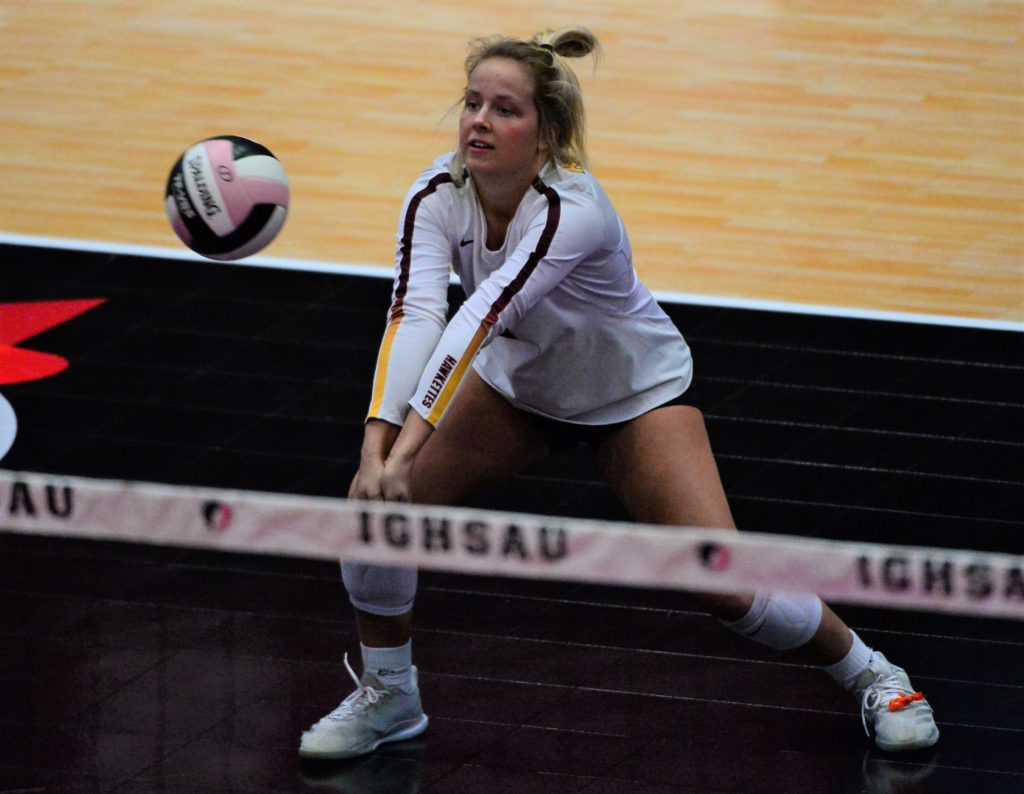 "They're a really strong team. They're just solid all the way around," Ankeny coach Dave Whims said of the Tigers. "But we're going to study them and see what we can come up with."
The two teams met earlier this season at the Centennial Invitational on Aug. 31. Cedar Falls posted a 25-23, 25-12 victory.
The Tigers had dropped only four sets all year before Tuesday's quarterfinals, when they survived a five-set tussle against No. 8 Waukee. The Warriors rallied from a 2-0 deficit before Cedar Falls prevailed, 25-22, 25-10, 21-25, 24-26, 15-12.
Mississippi State recruit Akacia Brown pounded 37 kills in the Tigers' victory. Alayna Yates, a 6-foot-6 Dayton signee, added 23 kills.
Northern Iowa basketball recruit Emerson Green directs Cedar Falls' offense. She had 56 assists on Tuesday.
"It would be an upset (to beat them)," Whims said. "Brown just hammers the ball–she's probably the hardest hitter in the state. And then they have the tall girl in Yates, and they just tower over you with her. We're just going to have to figure out what we can do."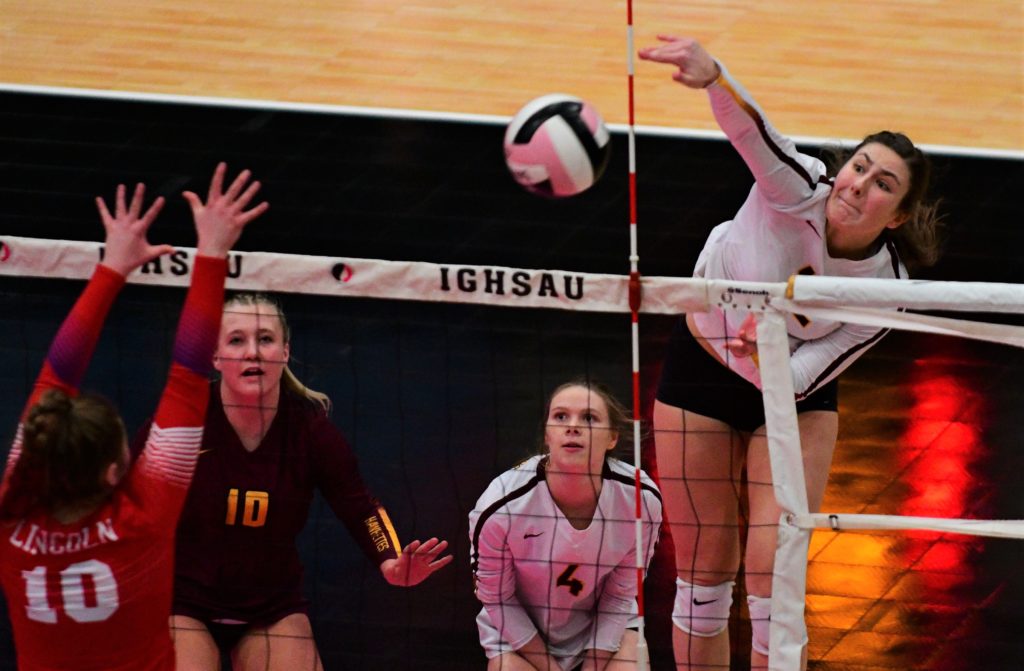 Ankeny is looking to win its first championship since 2009. The Hawkettes won four titles in a six-year span under Whims, who retired after the 2014 season but then returned to the bench this year.
Ankeny, which was swept by Valley in last year's quarterfinals, cruised to a 25-20, 25-15, 25-18 victory over No. 5 Council Bluffs Lincoln on Tuesday. It was the 17th consecutive win for the Hawkettes.
"I think when you prepare as well as we did and you have a week to prepare, you're not going to be nervous," Whims said of his team's businesslike approach. "I think last year prepared them, being down here and knowing what to expect."
Now, the Hawkettes are preparing for their biggest challenge of the season.
"We're ready," said Ankeny libero Kaci Behrens.