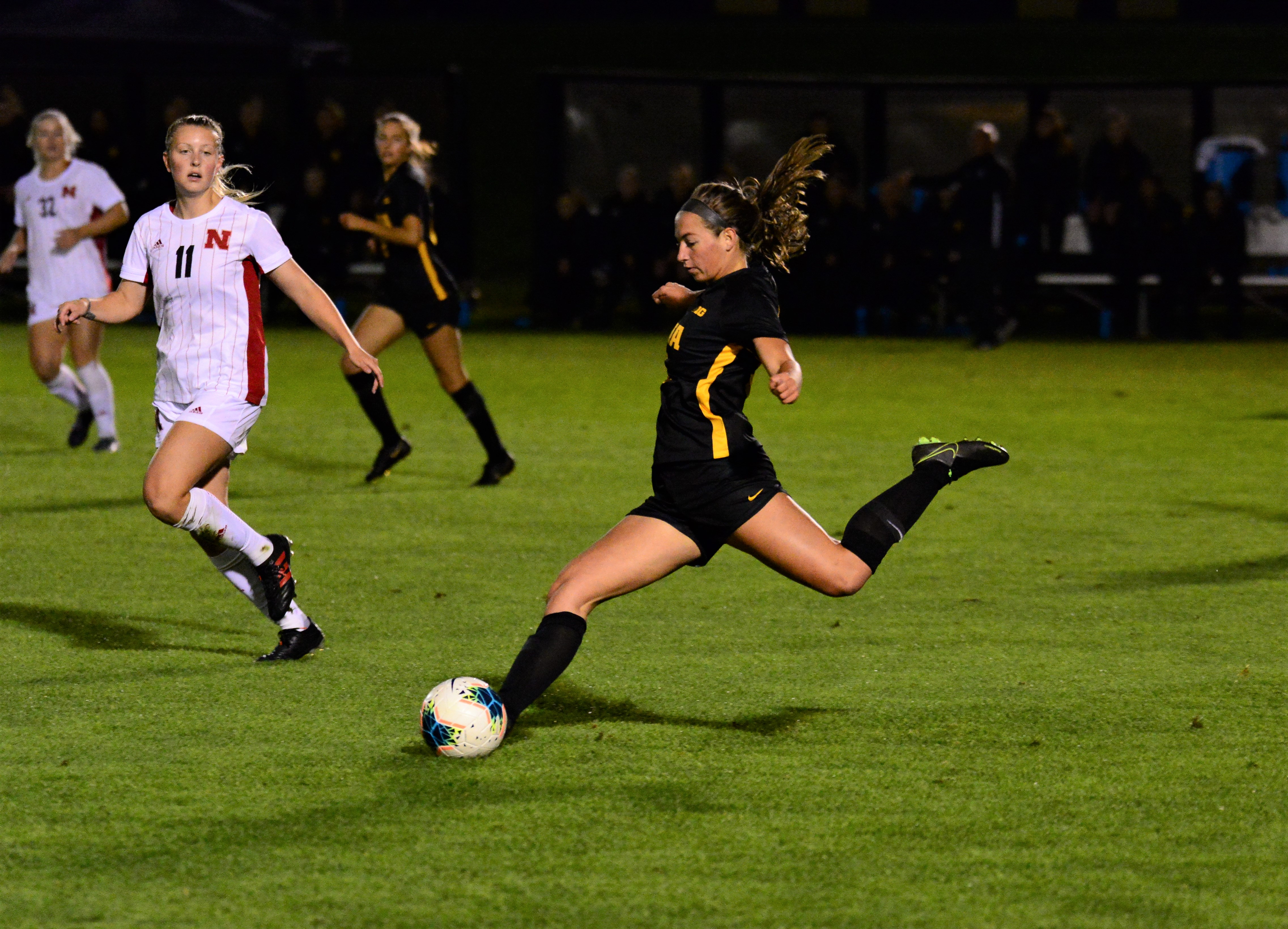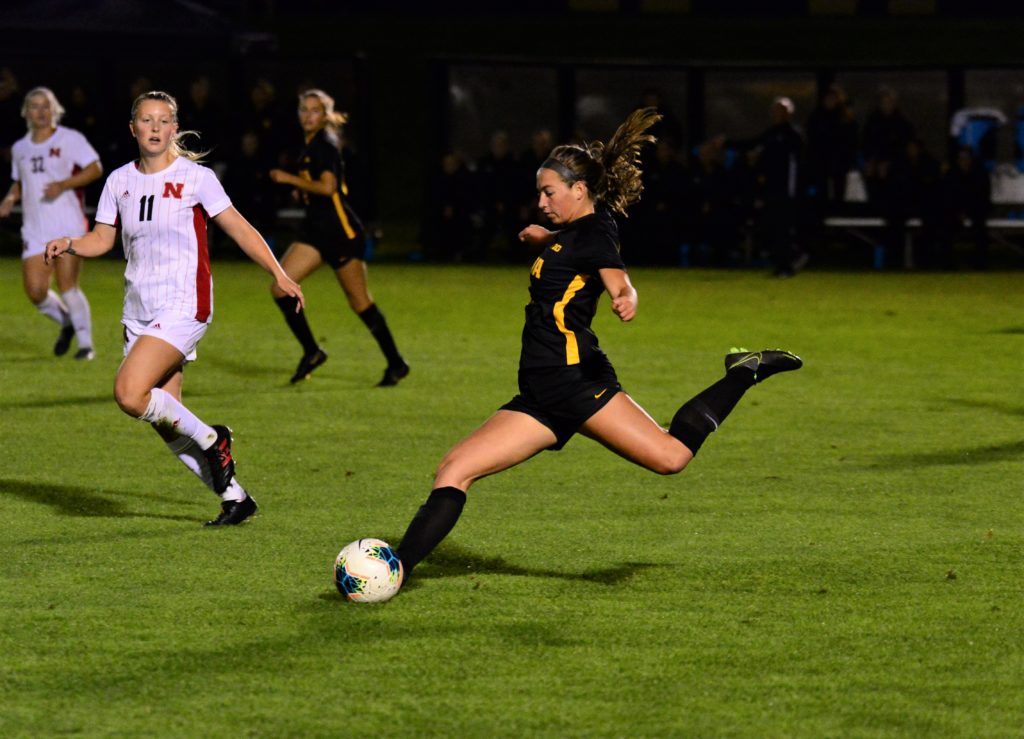 Riley Whitaker was relieved when Iowa's name came up during the NCAA Selection Show on Monday afternoon.
The Hawkeyes received an at-large berth into the NCAA Tournament for only the second time in the history of the women's soccer program.
"It was definitely nerve-racking," said Whitaker, a sophomore defender from Ankeny. "We thought that we had done enough to get to the tournament, but there's always that question whether they'll pick us or not to get in."
Iowa (15-4-1) has been placed in the Charlottesville Regional and will face third-seeded Kansas on Saturday at 5 p.m. at Rock Chalk Park in Lawrence, Kan. This is the school's first NCAA Tournament appearance under head coach Dave Dilanni.
The Hawkeyes last played in the tournament in 2013.
"It was extremely exciting and relieving," Whitaker said of seeing Iowa's name in the field. "I was super excited especially for the seniors because they've put a lot into this program, and this whole team has really put their all into this season. It was exciting to be rewarded for all of our hard work."
Kansas (15-4-3) won the Big 12 Tournament with a 1-0 victory over TCU on Sunday. The Jayhawks are 6-0-3 since Oct. 3, when they dropped a 5-2 decision at No. 25 Oklahoma State.
"They play a 3-5-2 which we've played multiple times so we feel like we match up well with them," Whitaker said. "We know they have a good scorer that we'll just have to shut down, but overall I think it'll be a really good game."
Iowa is coming off a 2-0 loss at Penn State in the quarterfinals of the Big Ten Tournament on Nov. 3. The fourth-seeded Nittany Lions went on to capture the tournament title.
"I think even in the Penn State game we played really well," Whitaker said. "We just had a couple of moments where we let down and we got punished for that. The last two weeks of practice the intensity has been super high. Everyone has been really preparing just expecting that we were going to get in so that we'd be ready to play, so I think we're really prepared."
The Hawkeyes outshot Penn State, 4-1, in the second half and 12-6 for the game. It marked the 12th time that Iowa's defense allowed seven or fewer shots.
"We have had a fantastic season, won some big games on the road and accomplished something that has only been done once in our history, winning 15 regular season games," DiIanni said. "I am proud of how this group of women has grown and developed as players and people this season. This group has done enough to get (an NCAA Tournament berth)."
Whitaker, who has contributed one goal and three assists this season, was named to the Big Ten all-tournament team.
"I was definitely surprised, especially because we had two goals scored against us," Whitaker said. "I wasn't sure how it would go, and we have a bunch of other really good players so I wasn't really expecting to be on there."