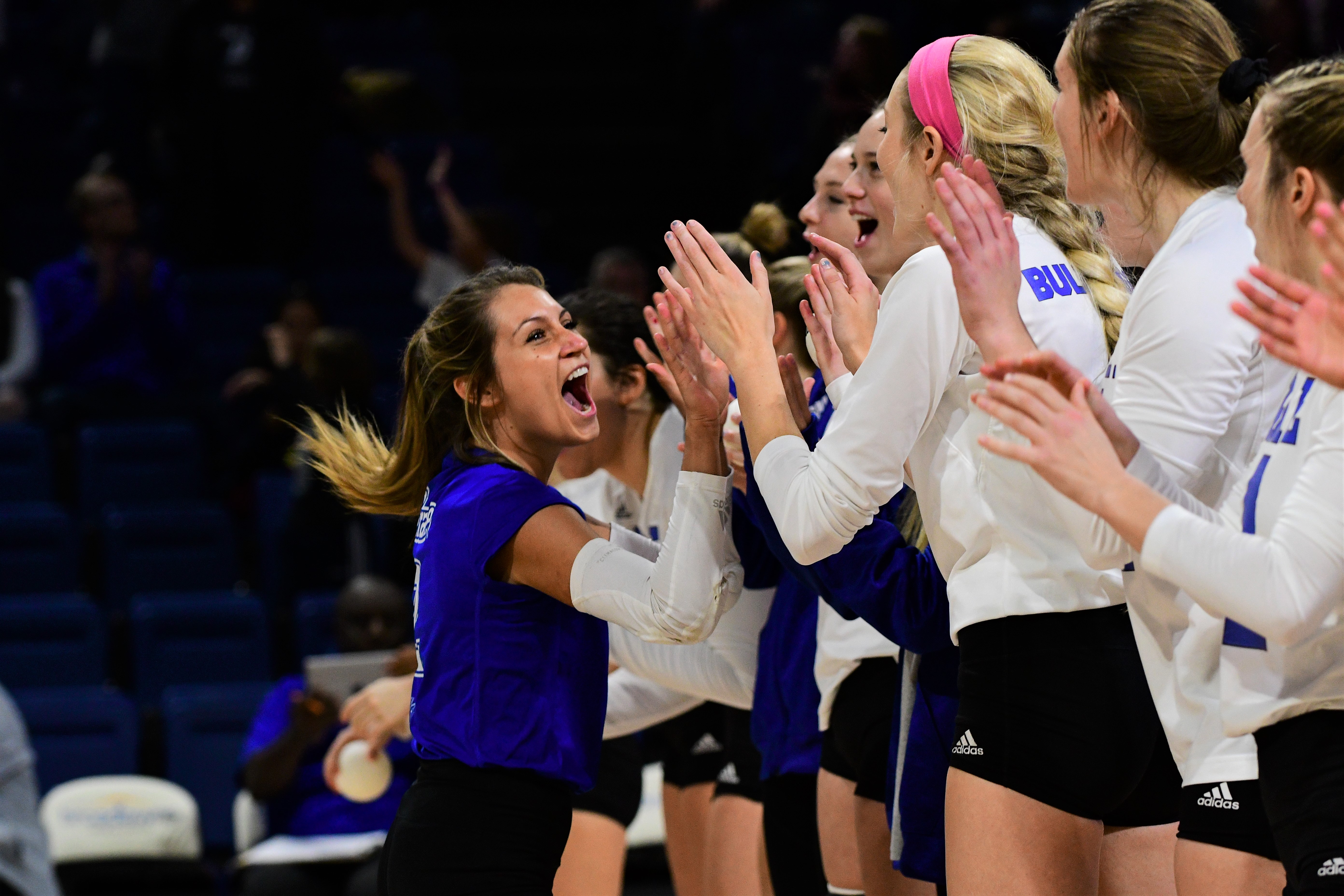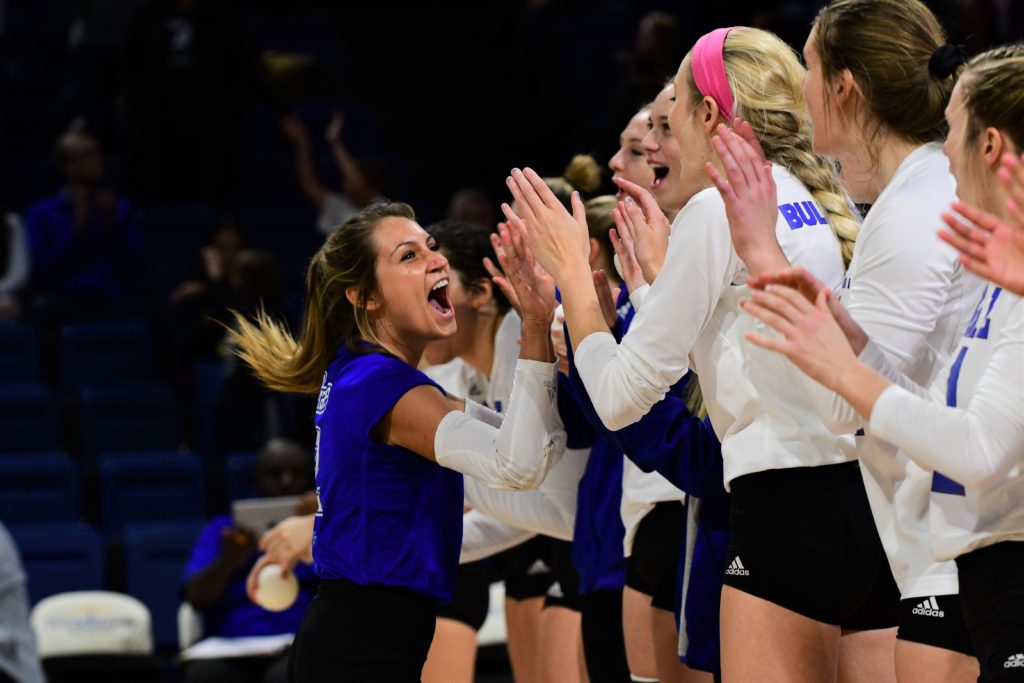 While Drake volleyball standout Kylee Macke has enjoyed another excellent season on the court, the Bulldogs have struggled to build on their recent success.
Macke, a former Ankeny Centennial libero, had 20 digs on Friday in the Bulldogs' loss to Northern Iowa before a crowd of 1,245 at the Knapp Center. The Panthers posted a 25-18, 26-24, 25-17 victory to sweep Drake for the second time this season.
Northern Iowa, the Missouri Valley Conference leader, improved to 15-1 in the league and 21-9 overall. The Bulldogs' records dropped to 3-13 and 9-20.
"I thought we could have done better," said Macke, who has recorded 20 or more digs in eight of her last 10 matches. "I don't think we necessarily played Drake volleyball tonight. I know we have higher standards for ourselves, but props to UNI. They came out, and they were ready to go the first set and the first point. They really capitalized on our errors."
The Panthers outhit Drake by a .291 to .106 margin. The Bulldogs had more hitting errors (10) than kills (9) in the opening set.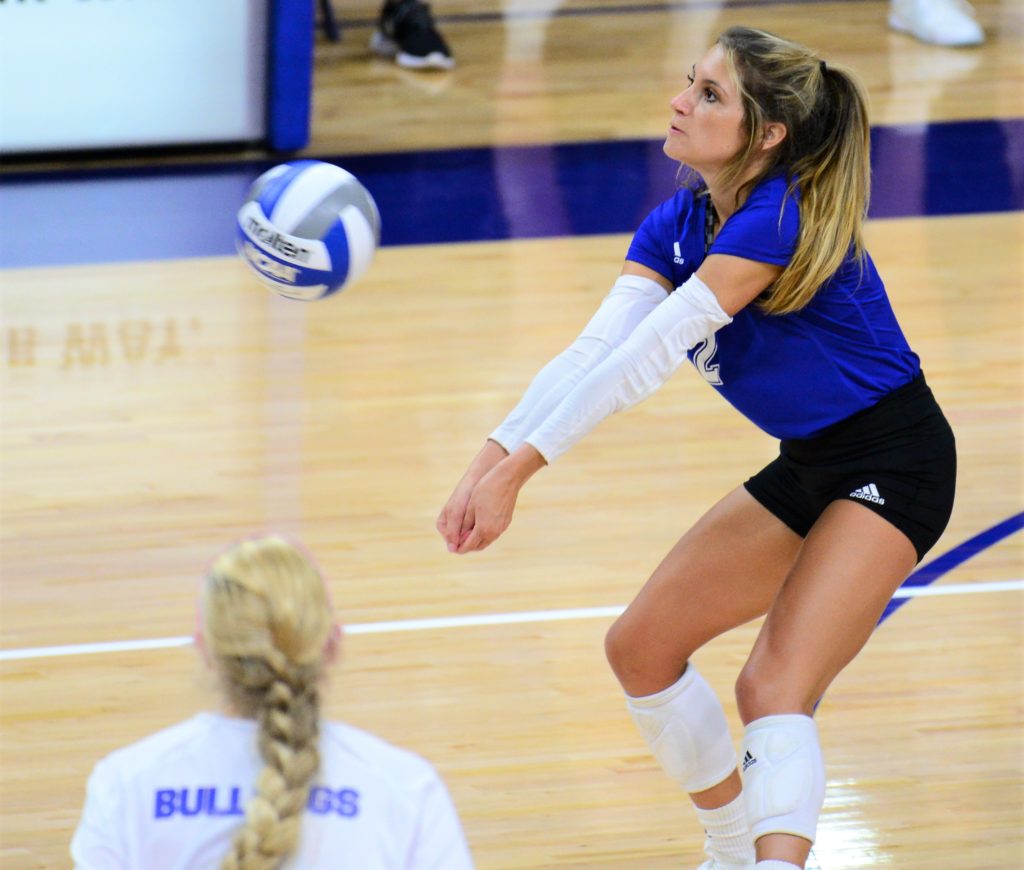 It was the fifth straight loss for Drake, which has taken a step back this season following back-to-back 20-win campaigns in 2017-18. The Bulldogs won 44 matches in those two seasons, the most in any two-year period since 2010.
Drake played in the National Invitational Volleyball Tournament a year ago, the school's second-ever postseason appearance, and got off to a 5-2 start this season. But the Bulldogs are just 4-18 since Sept. 13.
"It's been really frustrating," Macke said. "Obviously, no one likes (to lose). But looking at the positives, I think it's taught us a lot more than winning has. I think we've really figured out who we are as players and how we can get better just mentally and physically. It's never fun (to lose). It's not fun, but I think it's bringing us closer in a way, especially for next season."
Macke currently ranks fifth in the MVC with an average of 5.05 digs per set. The junior now has 581 digs, the sixth-highest single-season total in school history.
Macke had 577 digs as a sophomore, which ranks seventh on the school's all-time list. She had 486 digs as a freshman, which ranks 11th overall.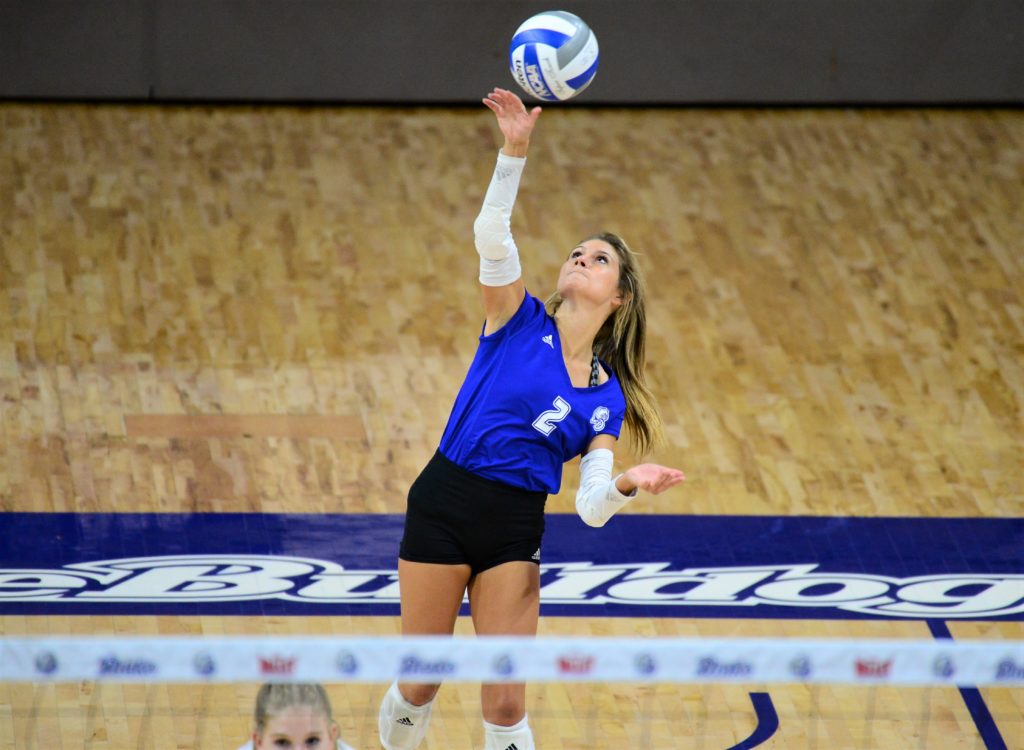 Macke recently moved into second place on Drake's all-time list for career digs. Her total of 1,644 trails only Alana Wittenburg, who racked up 2,423 digs from 2007-10.
"I've tried not to (think about the record), because I don't want that to affect how I play every game," said Macke, who was named the MVC Defensive Player of the Week on Sept. 9. "I don't really want that to take over, because I know it would. It's been a goal of mine. I want to keep working for it. I couldn't be doing it without my teammates, so thank you to them."
Drake will host Valparaiso on Friday and Loyola on Saturday to close out the regular season. The MVC Tournament will be held on Nov. 28-30 at Cedar Falls.
Macke could potentially break the career digs mark by the end of her senior season.
"That's a big record," she said. "Definitely this spring I've got to put in a lot of work, and next season I can't take any point for granted."