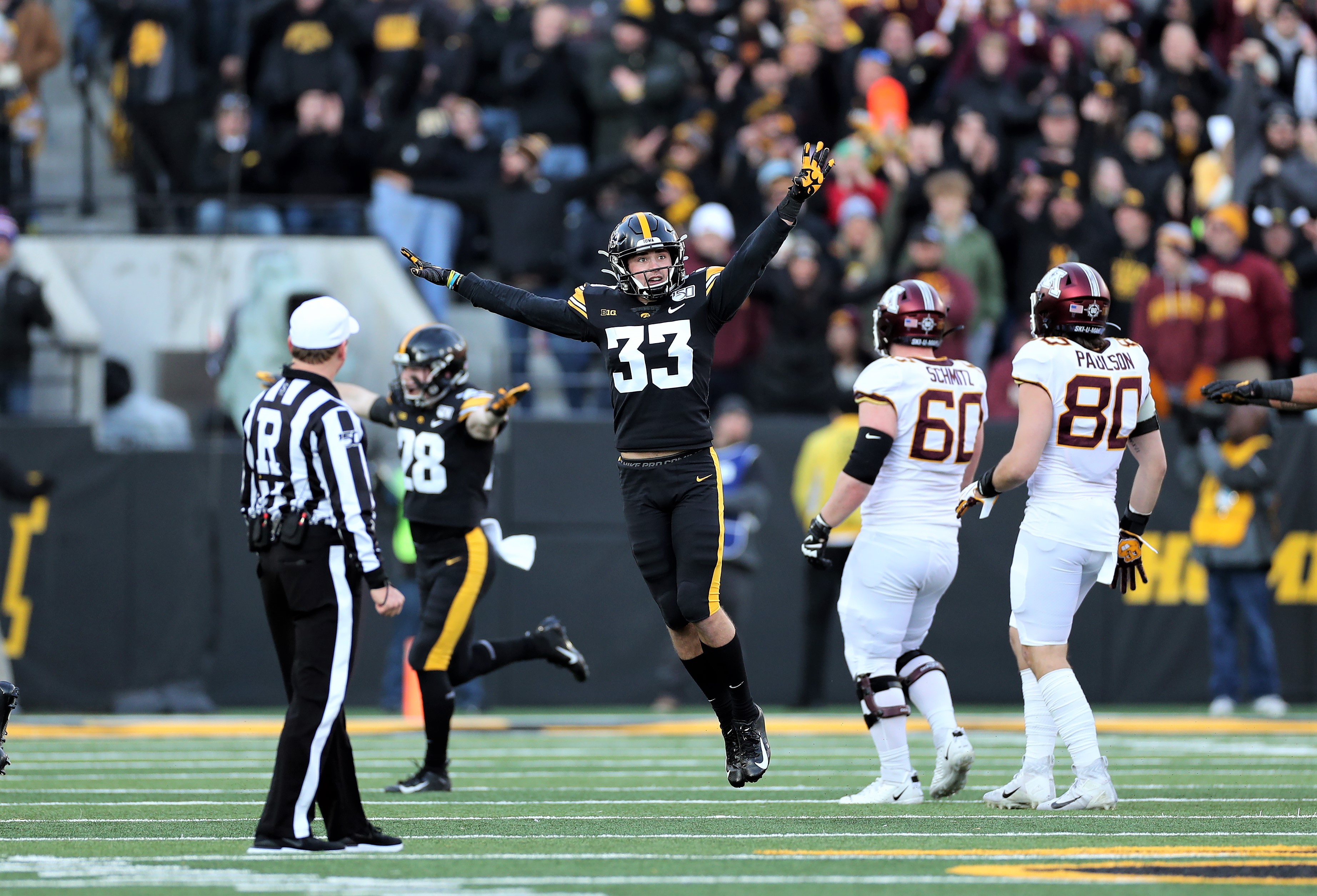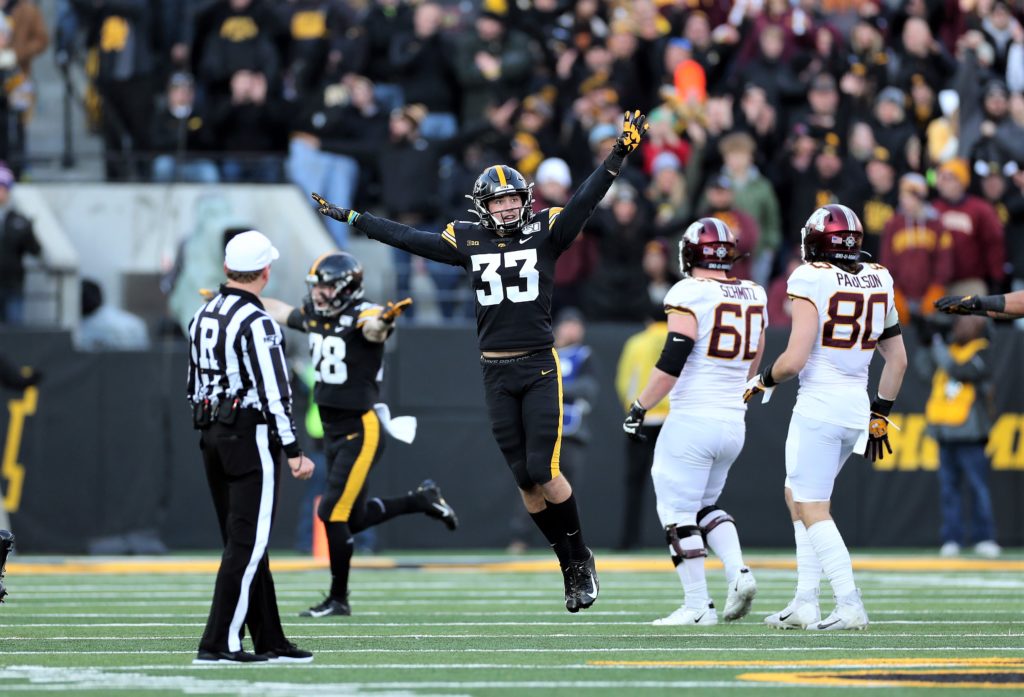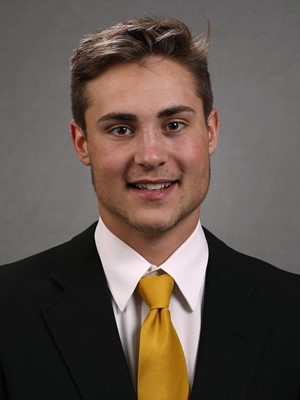 The Minnesota Gophers seem to bring out the best in Riley Moss.
Moss, a former Ankeny Centennial star, intercepted two passes in Iowa's 48-31 victory at Minnesota last season.
On Saturday, the sophomore defensive back came up with perhaps the biggest play of his collegiate career.
Moss intercepted another pass on Minnesota's final drive to seal the 20th-ranked Hawkeyes' 23-19 win at Kinnick Stadium. It was the first loss of the season for the No. 7 Gophers.
The win allowed Iowa to keep Floyd of Rosedale in Iowa City for another year. The Hawkeyes have won five straight games in the 113-game series.
"Our guys fought the full 60 (minutes), and that's what it took," said Iowa coach Kirk Ferentz.