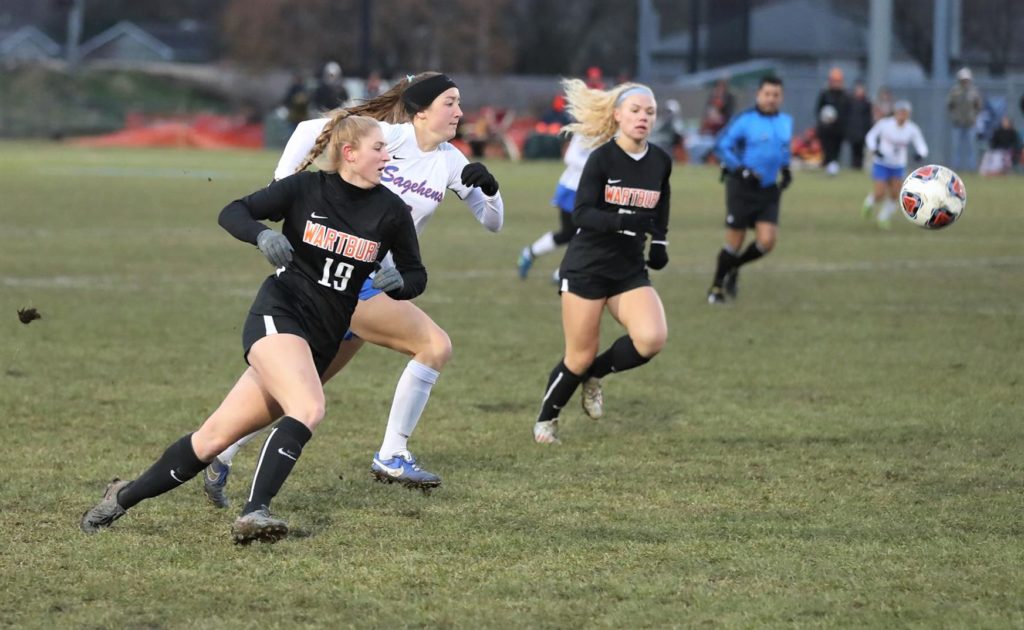 An early goal proved to be the difference as the Wartburg College women's soccer team ended its season on Sunday with a 1-0 loss to eighth-ranked Pomona-Pitzer (Calif.) in the second round of the NCAA Division III Championship at Waverly.
The Sagehens (19-1-1) scored the game's only goal at the 6-minute mark, when sophomore Anna Ponzio settled a ball in the box and then found the net. That was all that Pomona-Pitzer needed as the team went on to post its seventh straight shutout en route to a berth in the Sweet 16.
Muddy conditions slowed down both offenses in the first half. As the game went on, the conditions got worse and made it more difficult for either team to get its offense going.
The Sagehens outshot Wartburg by a 13-5 margin. The Knights had a 3-0 corner kick advantage.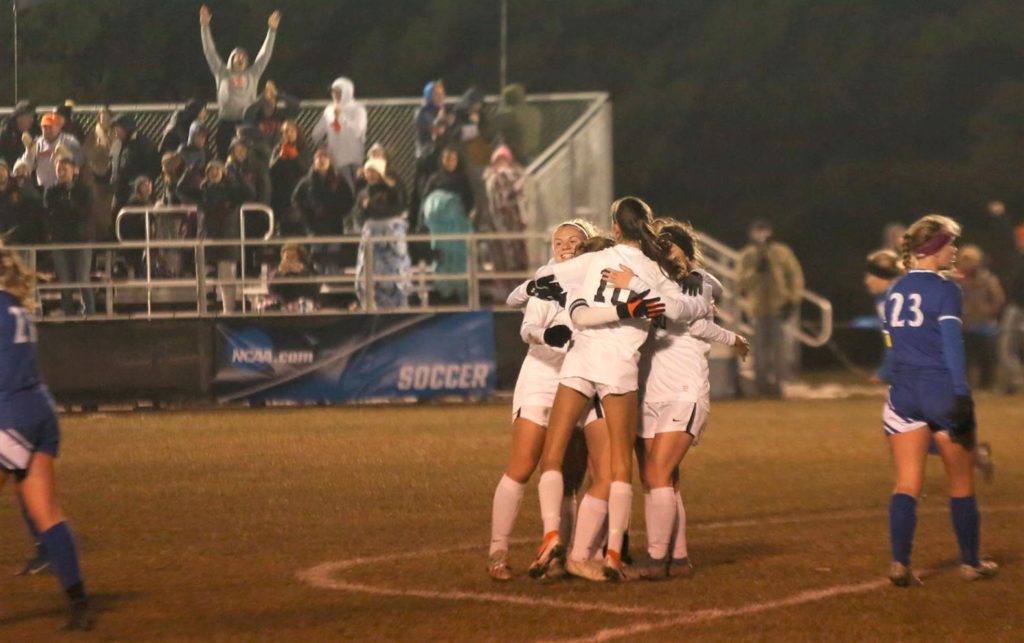 Wartburg, which ends its season with a 14-3-2 record, advanced to the second round after defeating Concordia Wisconsin, 4-0, on Saturday. Joy Smith had a goal and an assist for the Knights, who scored all four of their goals in the first half.
Wartburg racked up 53 goals this season while allowing just 15. Fourteen different players contributed at least one point.
Four players from Ankeny played key roles for Wartburg. Junior midfielder Molly Close and sophomore defender Hailey Osburn both played at Ankeny, while junior midfielder Emily Fontana and sophomore goalkeeper Marissa Lopez are former Ankeny Centennial players.
The Knights have played in three consecutive NCAA Tournaments. Wartburg's appearance in the Round of 32 was its first since 2015.