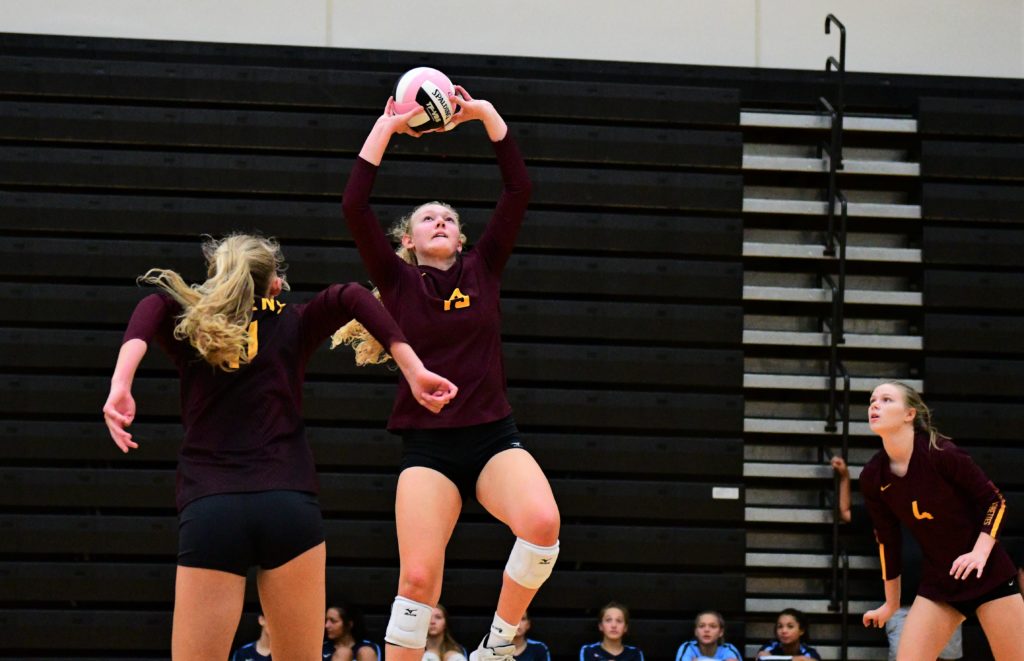 Junior setter Phyona Schrader led the fourth-ranked Ankeny volleyball team to the semifinals of the Class 5A state tournament last week at Cedar Rapids. She was named to the all-tournament team.
Schrader racked up 511 assists this season. She also had 189 kills, 58 aces, 163 digs and 73 blocks.
Schrader was unanimously selected to the CIML Central Conference first team for the second straight year.
Here is some inside info on Schrader:
Congratulations on an outstanding season. What was the highlight for you?
We had many things that we overcame as a team throughout the season that were all great highlights. I believe, though, that the best one was moving on after the first round of state. It was extremely exciting since we lost in that round last year. Even though we lost our next match to Cedar Falls, the whole experience was very fun.
Your team lost to No. 1 Cedar Falls in the Class 5A semifinals on Thursday. What do you think was the turning point for the Tigers, who lost the first set before winning the next three?
The first set we came out ready to go! We brought lots of energy, which made it easy for us to execute our game plan. Our serving was aggressive, and we got the Tigers out of system. What killed us in the last three sets was our inability to get them out of system and stop setting their middles. I think their serving got stronger as well as their serve receive. Once they started feeling in control, I believe that made us feel uneasy.
Cedar Falls' Alayna Yates, a 6-foot-6 middle hitter, had 18 kills in the match without having a hitting error. How difficult was it to defend her?
It was very hard. Our plan was to get them out of system, like I said, so they couldn't set her. Unfortunately, we were unable to do that.
Cedar Falls also rallied from a 1-0 deficit to beat Valley in the championship match on Friday. Were you rooting for either team to win the title?
I was rooting for Cedar Falls because I believe they were the better team and deserved to win.
Your team will have to replace eight seniors, including several key players. What will you miss the most about that group?
Well, most of these girls I was with since my freshman year, so I will miss them just personally. But in terms of play, I think it may be difficult finding new pin positions since we are losing all three of our starting pin hitters.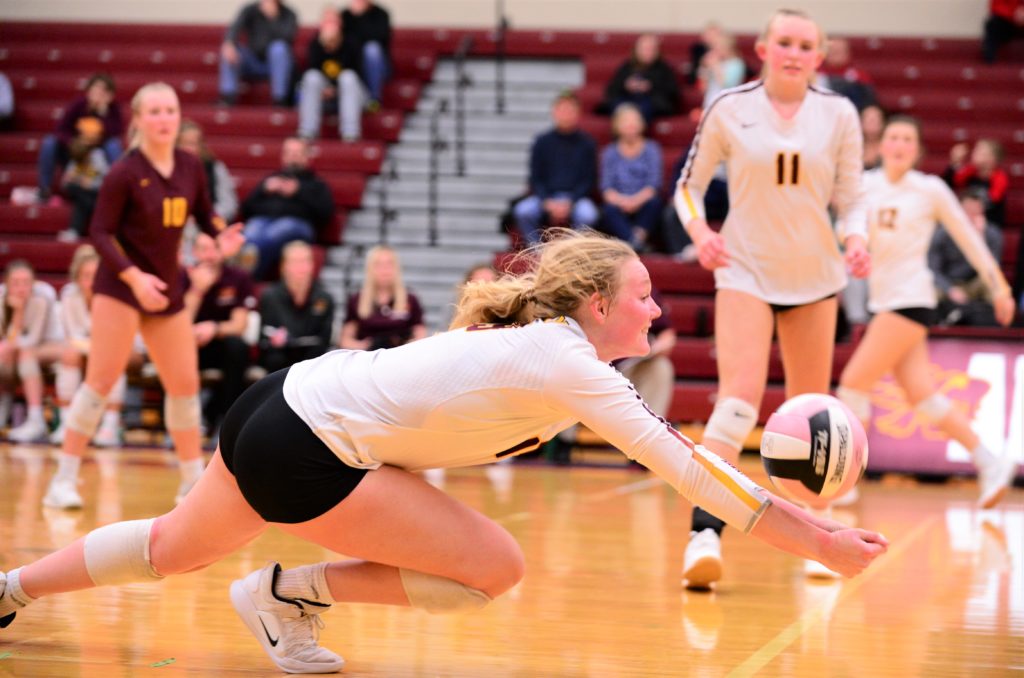 Coach Whims returned to take over the program this season and guided your squad to a 37-6 record. Did you enjoy playing for him?
Yes, Whims was very good for this team. He always knew what our weakness was and exploited it in practice. There were times when he would get pretty passionate and forgot to be patient with us, but he would always remind us, "I love you. I love you. I love you."
Was it a big adjustment for you?
It was for me. I think it was a very good adjustment for the team, but it was a little difficult at first. Whims had a set offense that he wanted to run that I wasn't necessarily used to. I was used to a faster offense and running my own plays. Coaches I've had in the past gave me lots of freedom. Whims was a little different, but I'm glad he was able to show me new approaches.
You will be back next year along with a few other varsity regulars. Do you think your team can again contend for the state title?
I have full faith that we can. I think every year we are making great steps forward.
What do you think will be the biggest question marks about next year's team?
I think who Whims will decide to bring up to varsity is a big question.
You have committed to play for Notre Dame, which has compiled a 18-7 record this season. Are you planning to attend any of the Irish's remaining matches?
Yes, I am.
What are you planning to study in college?
My favorite subject in school is math. So I'm not sure exactly what I want to do, but I know it will have something to do with math.