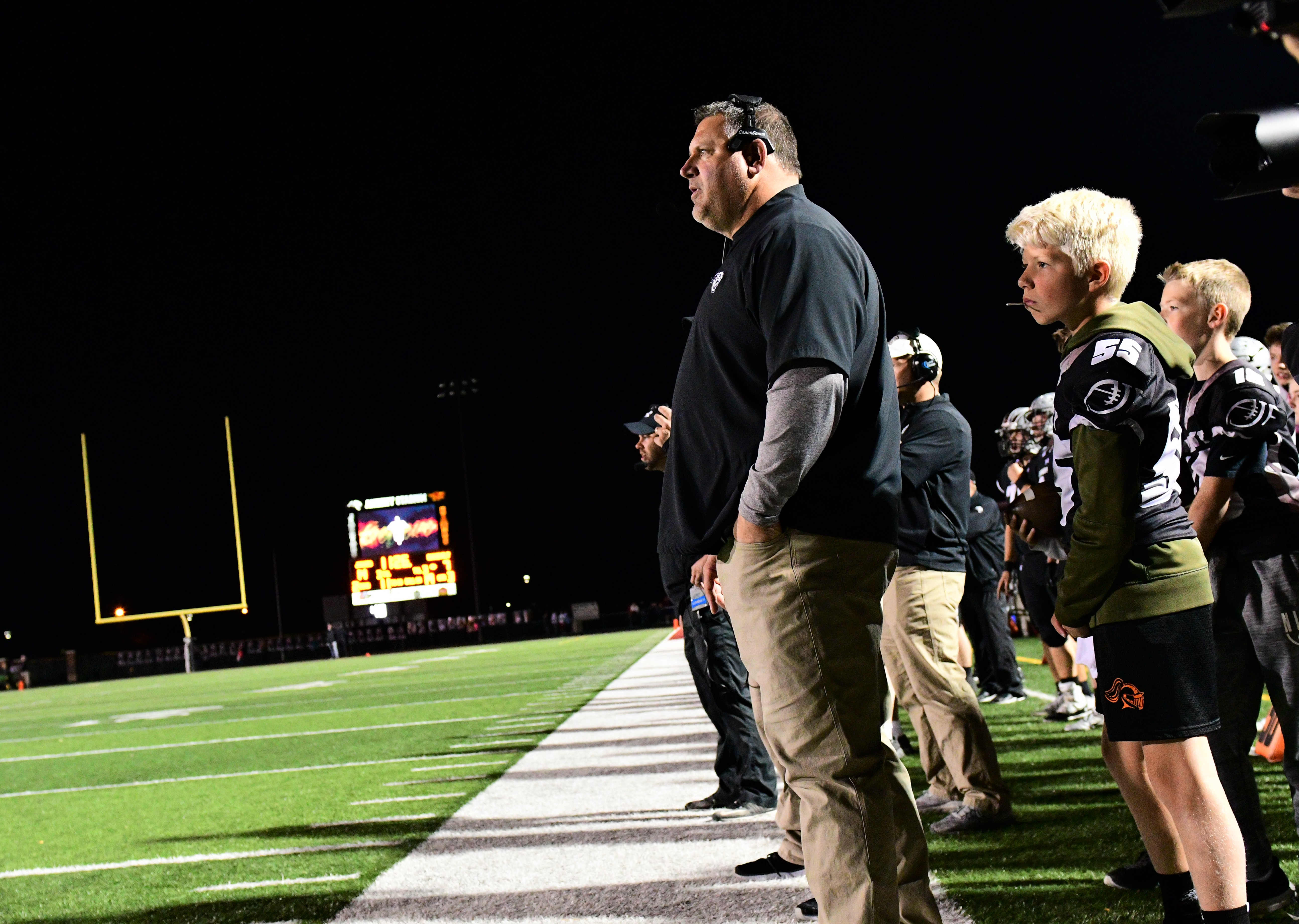 Mike Fontana didn't think too much of it when he was nominated for the Class 4A assistant football coach of the year award.
About a week ago, the longtime Ankeny Centennial and Ankeny assistant was told that he had won the honor from the Iowa Football Coaches Association.
"I was like, 'Really. Is this for real?'" Fontana said. "It just made me think about all the people I've coached with…all the kids I've coached over the years. The good teams that we've had, I reflected on that."
Fontana coached at Ankeny under Jerry Pezzetti from 1995-2012, helping the Hawks to a pair of state championships. When Pezzetti moved across town in 2013 to become the co-head coach at Centennial along with his son Ryan, Fontana also joined the Jaguars' staff.
Centennial posted an 8-2 record this season. The Jaguars won the District 2 title before losing to Urbandale, 29-28, in the opening round of the Class 4A playoffs on Nov. 1.
"I was just telling some people (Wednesday), '(The award) does take away a little bit of the sting,'" Fontana said of the playoff loss. "Not all of it, but it does take away a little bit of it. It does make you think about how it was a great season, but it didn't end the way we wanted."
Fontana was a standout lineman and wrestler at Ankeny who went on to become an all-American center at Northern Iowa. He coaches the Jaguars' defensive line.
Current Iowa State center Collin Olson is among the players Fontana has mentored.
"You think about all the great players we've had and the great players I've had the privilege to coach and the great coaches and teams I've been with," Fontana said. "The wheels have been turning a little bit."
Many of Fontana's former players have reached out to him this week after hearing about his award. Some opposing coaches have also contacted him to offer their congratulations.
"That puts it all in perspective," Fontana said. "It's a good feeling. It means a lot."
Fontana will be honored between the first and second quarters of Friday's Class 4A championship game between Dowling Catholic and Valley at the UNI-Dome in Cedar Falls. He hadn't planned to attend the game until he was notified about the award.
"Once we got beat, I kind of checked out (of the playoffs)," Fontana said. "But I'm glad that two respectful programs like Dowling and Valley are playing for (the title). Now that I'm going up to get my award, I'm kind of excited to see the game."