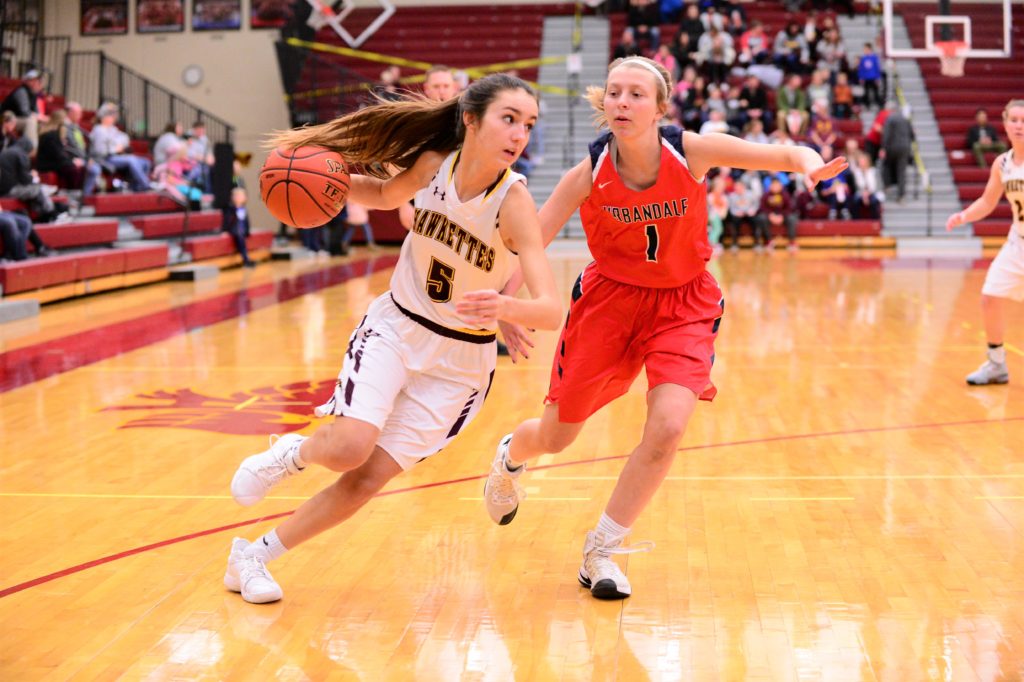 When the Ankeny girls' basketball team opens the season on Friday against visiting Mason City, the Hawkettes will try to make up for their lack of height with an up-tempo attack.
Ankeny will no longer be able to rely on all-state forward Sara McCullough, who is now playing for Northern Iowa. The Hawkettes will also be without junior forward Abby Johnson for much of the season.
"We will have no choice (but to go small) with the loss of Sara and Abby being out until mid-to-late January with a knee injury from this summer," said Ankeny coach Dru McAnelly. "Sara did so much for us in all aspects of the game. We will need to play fast and scrappy to make up for our lack of size."
Ankeny posted a 9-12 record last season, including a 2-8 mark in the CIML Central Conference. Several key players are back from that squad, led by senior point guard Kayla Pitz.
Pitz averaged 7.2 points per game as a junior, when she placed second on the team with 23 3-point goals and earned all-conference honorable mention for the second straight year. She led the Hawkettes with 52 assists and 36 steals.
Senior guard Ashley Harrington and senior forward Holly Trimble are both four-year varsity players along with Pitz. They will be counted upon to provide leadership.
"It will be by committee in general, but Holly has done a nice job as well as Kayla and Ashley of stepping up their leadership skills," McAnelly said.
Harrington has a championship pedigree. The Northern Iowa soccer recruit helped lead Ankeny to the Class 3A girls' soccer crown last spring.
On the basketball court, Harrington averaged 7.6 points and made 20 3-pointers as a junior, when she connected on 82.5 percent of her free throws (47-of-57). She also dished out 38 assists.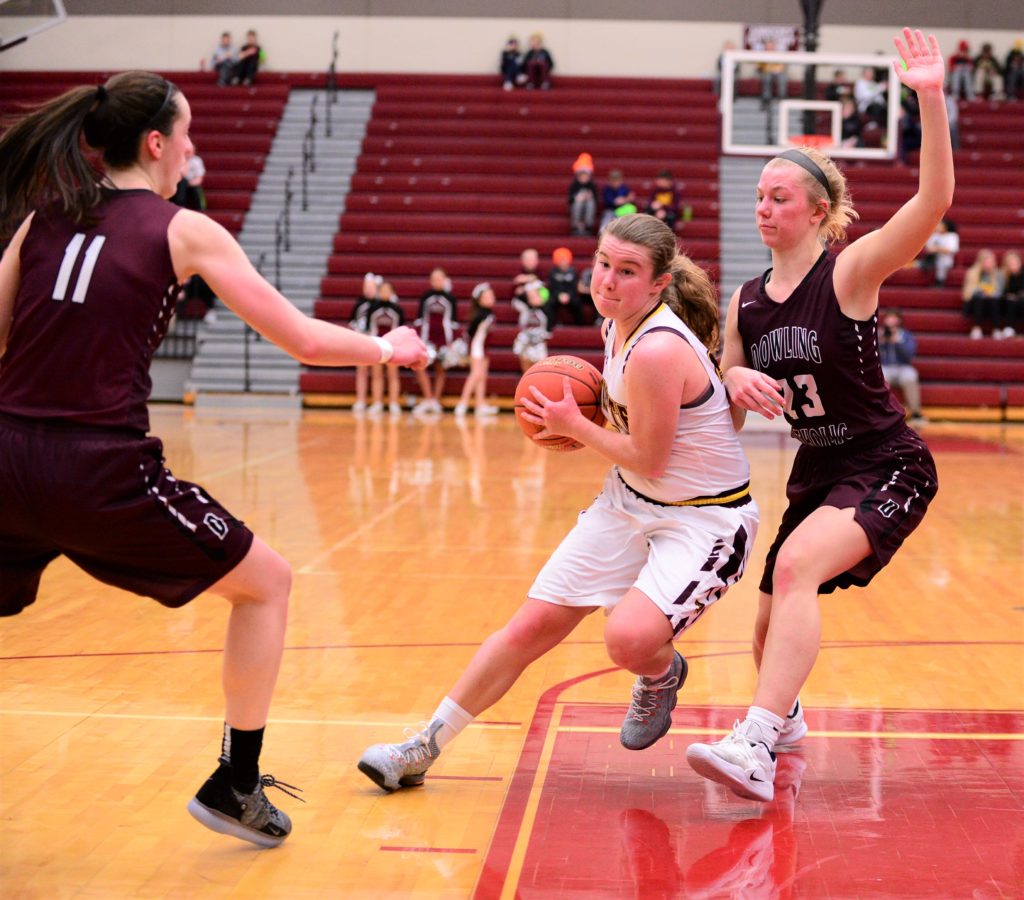 Trimble averaged 4.6 points and 2.9 rebounds last season. She also recorded 13 blocks while earning all-conference honorable mention.
Johnson and junior guard Ellie Maschoff also received all-conference honorable mention a year ago. Maschoff averaged 4.2 points and made 15 3-pointers.
Johnson will be a huge addition when she returns to the lineup. She averaged 10.8 points and 3.3 rebounds a year ago, when she made 41.7 percent of her shots from behind the arc (15-of-36).
Senior post player Isabelle Vacek, who helped the Ankeny volleyball team to the semifinals of the Class 5A state tournament earlier this month, is the lone 6-footer on the Hawkettes' roster. She averaged 2.7 points and made 63.9 percent of her shots from the field (23-of-36) as a reserve last season.
"Practice has been going very well so far," McAnelly said. "It always helps to have an experienced bunch coming back with some young girls that are very eager to learn and get better. The girls have been working very hard and bringing great energy and effort thus far."
Sophomores Katelyn Anderson and Jadyn Filling have been promoted to the varsity squad along with freshmen Jenna Pitz and Zoe Shadravan. Pitz emerged as the No. 1 runner on the Ankeny girls' cross country team this fall.
"Jenna will be in the rotation from day one," McAnelly said. "She is a point guard/shooting guard and is a really nice young player that will see many minutes as a freshman."
Mason City–the No. 13 team in the Class 4A preseason rankings–returns the bulk of its roster from last year's 16-9 squad, although standout guard Megan Meyer has graduated. The Mohawks are similar to Ankeny in terms of size–they do not have a player taller than 5-10.
That won't be the case, though, against many of the Hawkettes' opponents.
"We can't let our lack of size be an excuse for not rebounding the ball," McAnelly said. "We need to have more consistent transition offense–even if we don't score, we have to constantly push the ball. We have to play with an extreme amount of passion and effort to make up for some other things we have lost or physically just don't have."