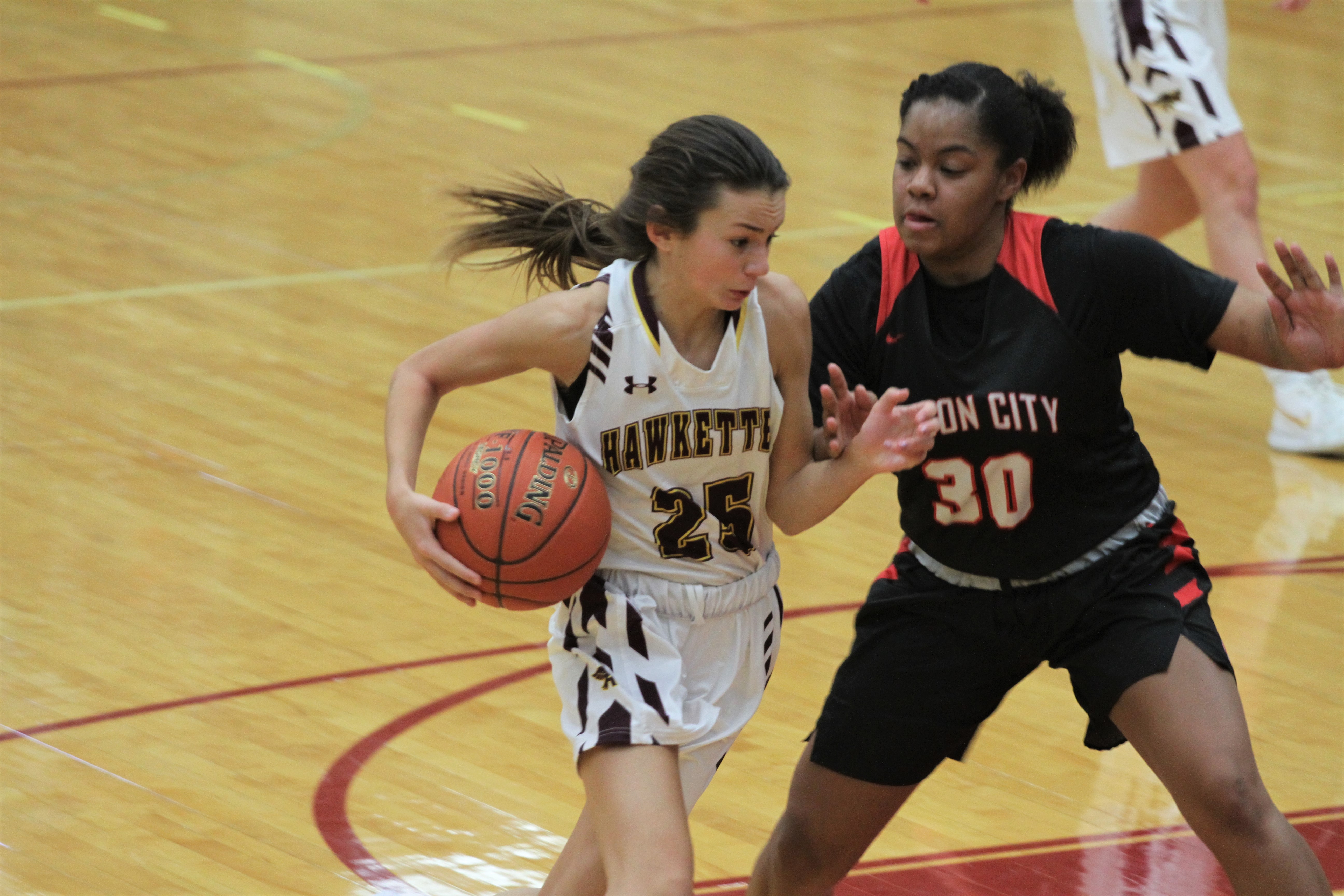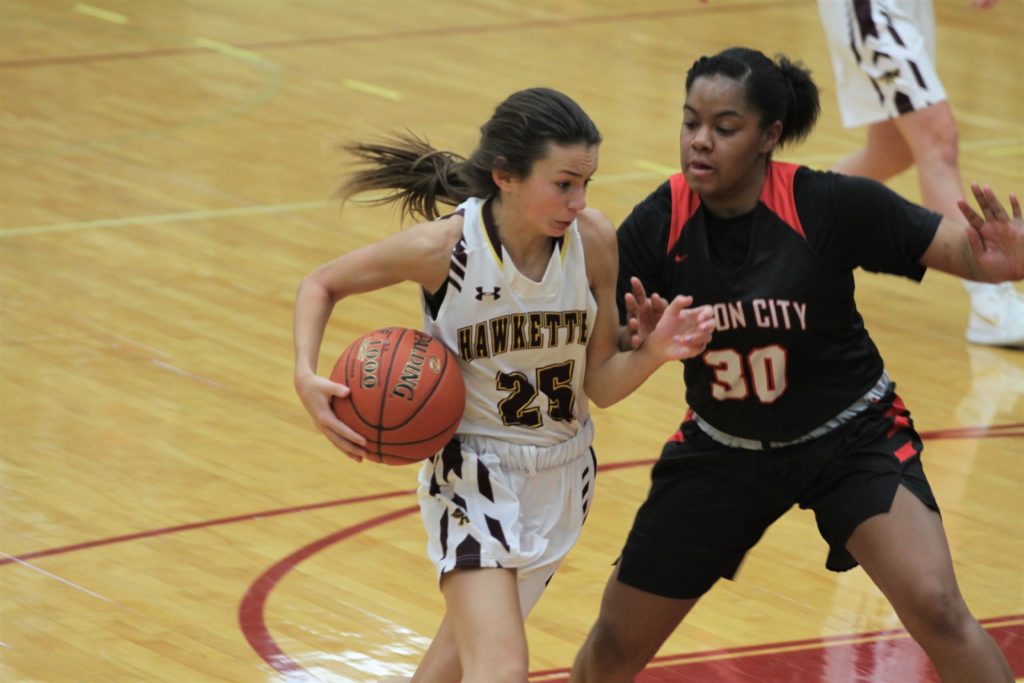 Both the Ankeny and Mason City girls' basketball teams entered Friday's season opener with some question marks.
The Mohawks, who are 13th in Class 4A in the preseason rankings, appear to have found some answers.
Anna Deets made six of her team's 11 3-point goals and poured in 39 points to lead Mason City to an 83-61 victory at Ankeny. The senior guard scored 11 points in each of the first two quarters, seven in the third and 10 more in the fourth.
Deets averaged 12.8 points per game a year ago–about half of what teammate Megan Meyer averaged. But Meyer has graduated and is now playing for Iowa, allowing Deets to become the Mohawks' go-to player.
"We knew she was good, but she was better than advertised so to speak," Ankeny coach Dru McAnelly said of Deets. "She can fill it up, and then the hard part is she's such a good shooter but then she can put it on the floor. She's crafty with her body, she's really strong, and she's really good with angles. She's just a really good player."
Ankeny, meanwhile, struggled without two of its top returning players. Junior forward Abby Johnson was already out with a knee injury, but she was joined on the bench by senior forward Holly Trimble, who has been diagnosed with a rare bone growth disorder.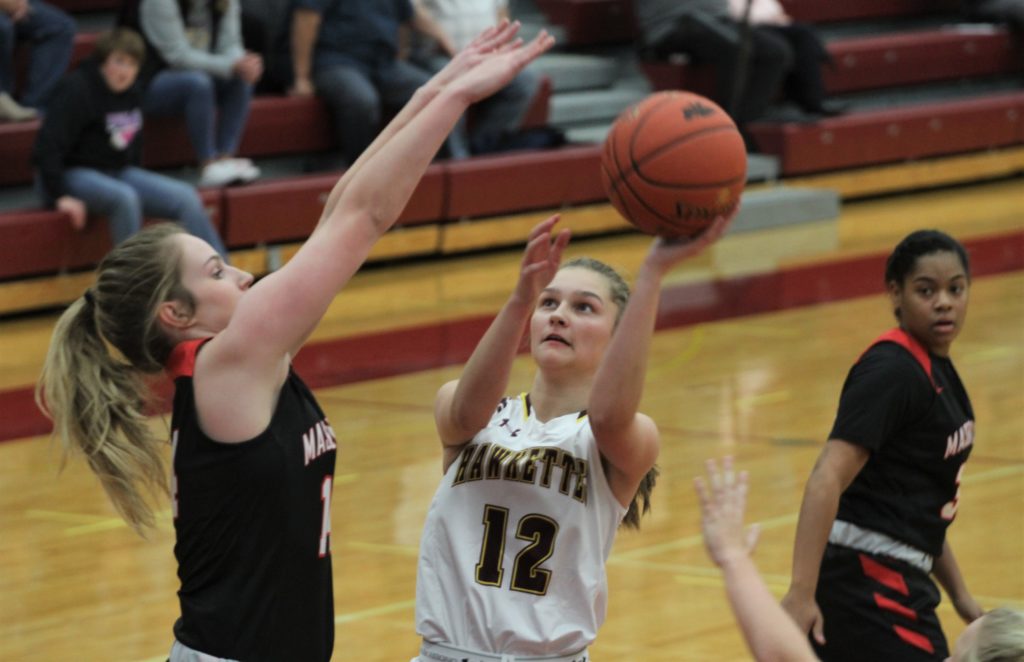 "She's getting these lumps on the back of her heels," McAnelly said. "The only way to fix it is surgery, but we're going to try to manage it and see if we can get her through the year. So it's 50/50 right now."
The 5-foot-11 Trimble is one of Ankeny's tallest players. Without her, the Hawkettes started 5-10 junior Calyssa Wright along with four guards on Friday.
"The hits just keep coming," McAnelly said. "We already knew Abby was going to be out until mid-to-late January. And now losing Holly (really hurts), because she's got experience and can shoot it. And with our lack of size, she gives us some length."
Wright provided a spark, scoring Ankeny's first six points of the game. Ashley Harrington followed with a 3-pointer to give the Hawkettes a 9-6 lead.
Harrington later made two free throws to put Ankeny ahead, 13-12, before Deets answered with back-to-back 3-pointers. That ignited a 28-10 run that allowed the Mohawks to build a 40-23 advantage.
"They've got four good guards, and two are really good," McAnelly said. "They've got a nice squad–we knew they would–and it was a tough game for us."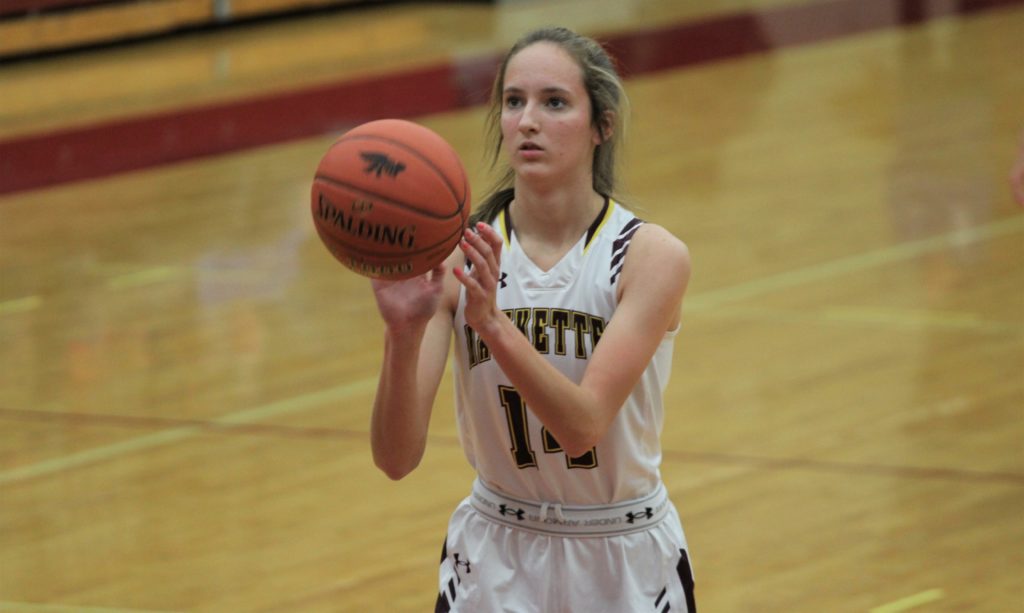 Ankeny closed to within 45-33 at halftime, but Mason City then pulled away in the second half. The Mohawks opened the third quarter with a 19-6 run.
Freshman guard Jenna Pitz scored 17 points in her first varsity game to lead the Hawkettes. She had 11 of her points in the final two periods.
"Jenna can play," McAnelly said. "She's going to do some really good things, and I think she'll open some eyes in the CIML. She's a three-dimensional player. She can shoot the 3, she can put it on the floor, and she's got a mid-range game. She's going to be a good one as long as she stays the course."
Harrington had 15 points, 13 of them in the first half. Kayla Pitz chipped in 11, and Wright added eight.
Ankeny will be back in action on Tuesday with a game at Des Moines East.