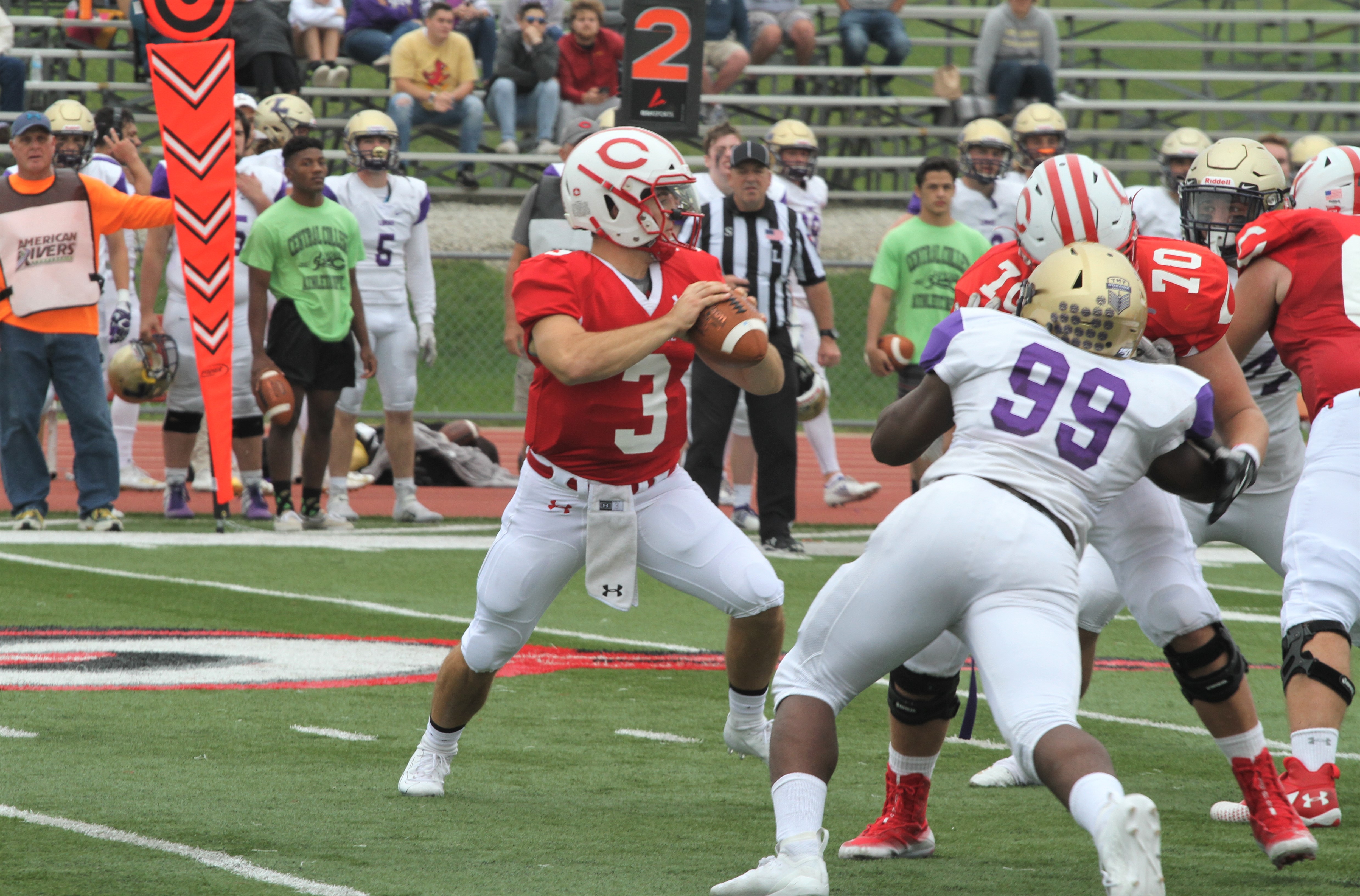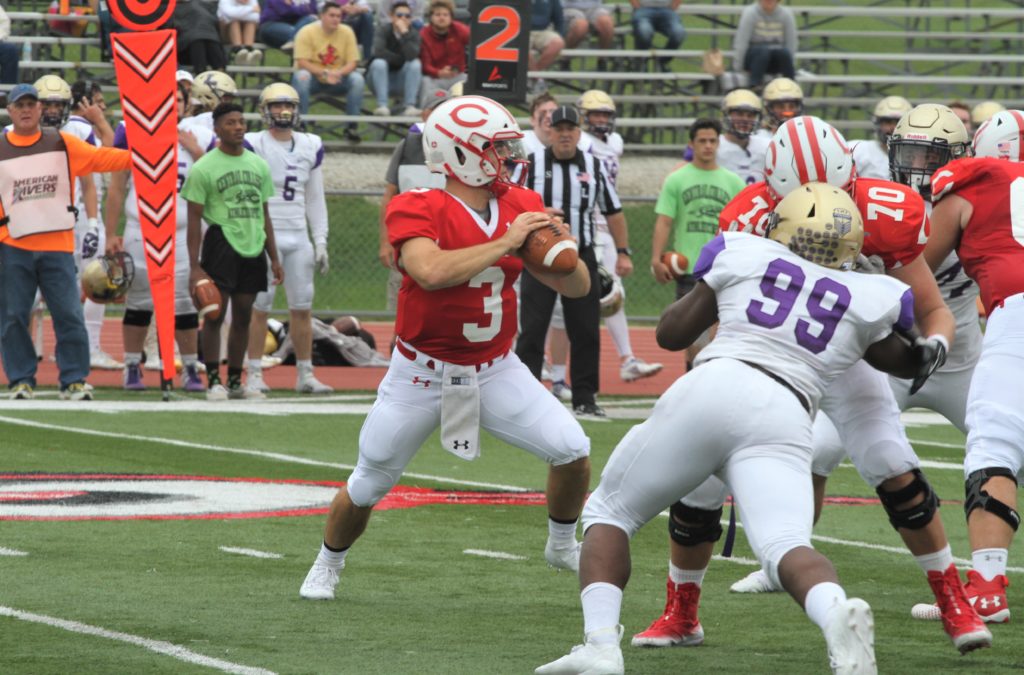 Blaine Hawkins and the Central College football team didn't flinch when the Dutch fell behind at halftime, 31-7, in the opening round of the NCAA Division III playoffs on Saturday.
All they did was pull off one of the most miraculous victories in school history.
Hawkins led a stirring comeback that culminated in a game-tying touchdown with 16 seconds left in regulation, and Central went on to post a 38-37 overtime triumph against the University of Wisconsin-Oshkosh at Pella.
"We knew we could overcome the halftime deficit because only a couple weeks ago we gave up a 35-point lead to Wartburg," said Hawkins, a former Ankeny standout. "We figured if they could do it, then so could we. Our ability as a team to stick together and believe in each other allowed us to claw our way back into the game."
The Dutch tied the score when Hawkins eluded a fierce rush and lofted a 32-yard pass to Erik Knaack in the corner of the end zone. The junior quarterback then connected with Knaack for a 6-yard score in overtime.
Wisconsin-Oshkosh answered with a fourth-and-10 pass from Kobe Berghammer to Mitchell Gerend for a 14-yard touchdown, but the Titans elected to go for the win and Berghammer's two-point conversion pass fell incomplete before a raucous crowd at Ron and Joyce Schipper Stadium.
"Offensively, we knew that during the first half we had chances to make plays, but we didn't execute at a high level," said Hawkins, who has shattered most of Central's career passing records. "We knew Oshkosh wasn't a better team than us, but we had to go prove that in the second half. Our coaching staff did a great job motivating us to come out swinging in the second half.
"It wasn't any big adjustment that we made, but a couple small tweaks to help our receivers find holes in their zone. I give a lot of credit to our defense for shutting down their offense in the second half and to our offensive linemen for rising to the challenge today," he added.
Central (10-1) will play third-ranked Wheaton College (Ill.) (11-0) in the second round of the playoffs next Saturday.